Crockpot Carnitas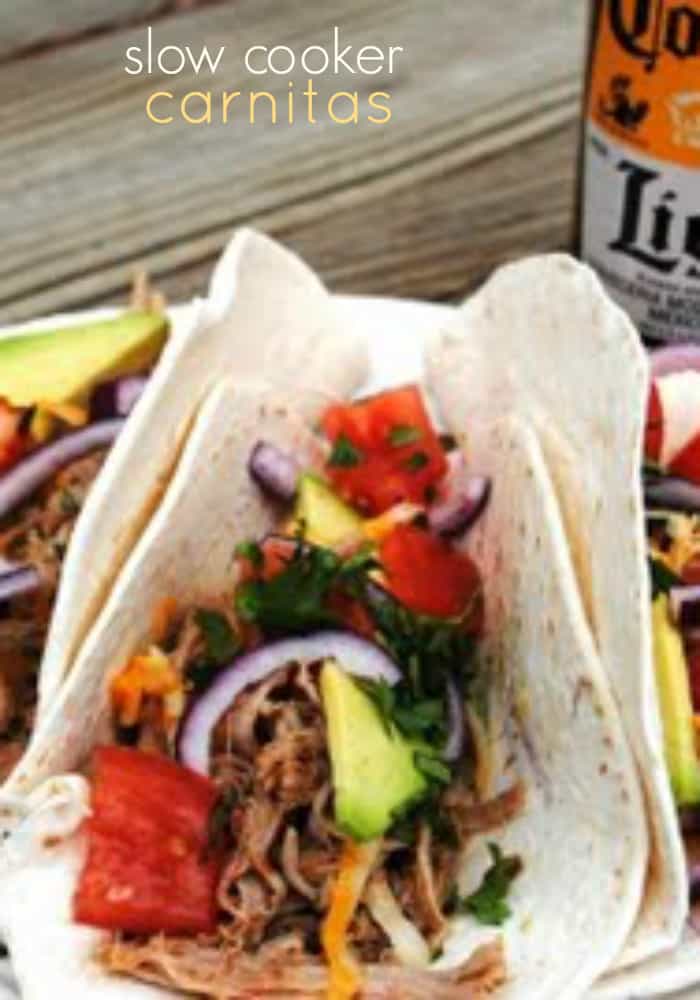 Let me just say, wow. These were so good. I mean, 'crack open that Corona and pat yourself on the back for making an awesome dinner' kind of good. The left overs are tasty too…as I have been eating them for a couple days. I made a lot of carnitas! I made them with a mild salsa, but easily could have used a little more heat in my mouth. However, in order to please 4 children, I used mild everything. Feel fr
ee to dice up a jalapeno (or a can of diced jalapenos) and toss them in too! So easy, so good. Enjoy!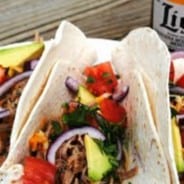 Crockpot Carnitas
Ingredients:
3-4 lb. pork tenderloins
4 cloves garlic, pressed
2 tsp olive oil
1 tsp salt
½ tsp pepper
1 tsp cumin
1 orange, juiced
1½ cup cilantro, snipped
1 cup salsa
1/4 cup chicken broth
¼ cup tequila (or beer)
1 can (4oz) chopped green chilies (I used mild...go for the heat though if you like that)
12 flour tortillas
optional toppings: fresh cilantro, sliced avocado, tomato, lettuce, shredded cheese, red onion
Directions:
Place pork in crockpot. Sprinkle with garlic, oil, salt, pepper and cumin. Top with cilantro, salsa, broth, tequila, green chilies, and juice from one orange. Cover and cook on low for about 6-8 hours.
Shred pork with two forks and continue to cook until heated through.
Serve on a tortilla with all the fixings, or make a rice bowl with black beans and all the fixings. Enjoy!
MAKING THIS RECIPE? Share it with me on Instagram using the hashtag #ShugarySweets so I can see what you're cooking up in the kitchen!