Oreo Peanut Butter Dip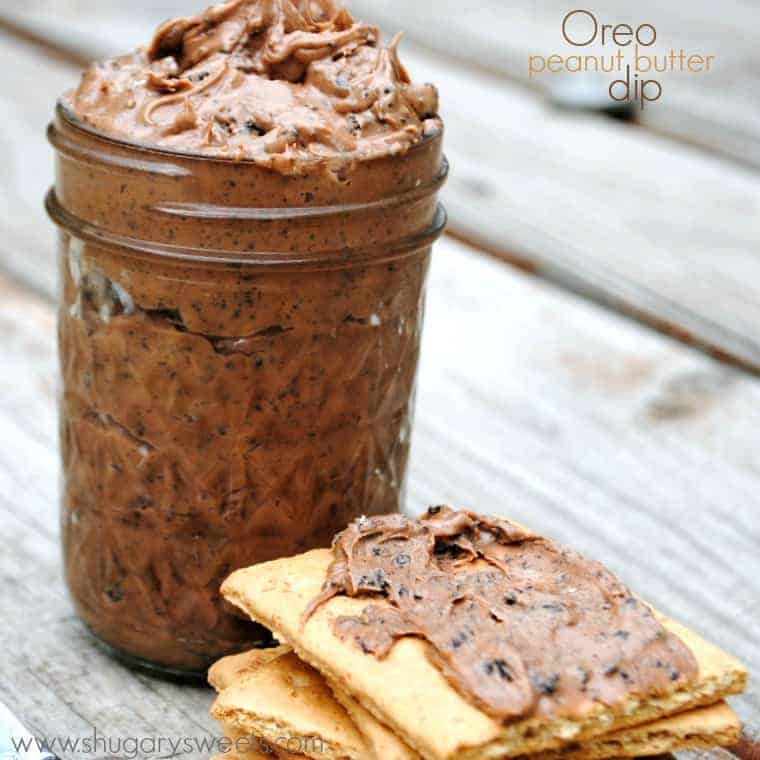 I needed this today. Well, my hips did not need this, but my head so wanted chocolate. And peanut butter. This is amazing. We ate it with graham crackers and apple slices. To. Die. For. You could also use animal cookies, Oreos (why not???), or just a spoon.
And now, I must go lick the spoon. I mean wash the dishes. I totally meant wash the dishes!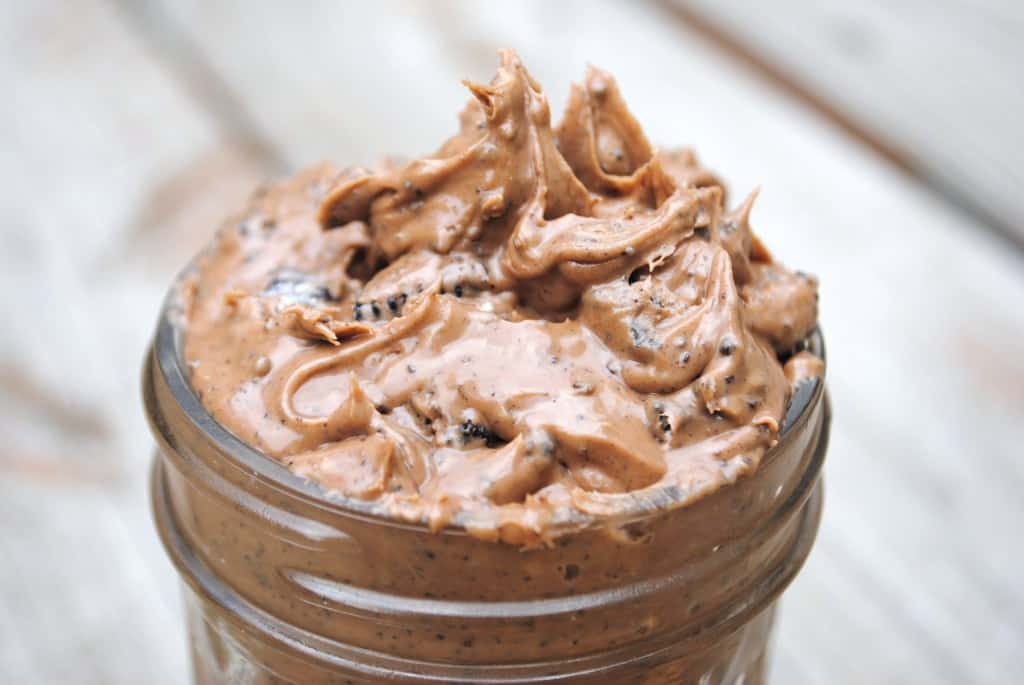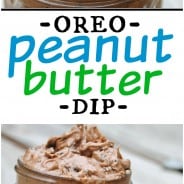 Oreo Peanut Butter Dip
Ingredients:
1 1/2 cup creamy peanut butter
1 cup white chocolate morsels
1/2 cup Nutella
12 Oreos, crushed
Directions:
In microwave, mix peanut butter, nutella and white chocolate morsels. Microwave on medium heat for 1 minute. Stir and heat by 15 second intervals until white chocolate is completely melted.
Fold in Oreos and store in glass jar, completely sealed. Serve with crackers and fruit, enjoy! Also great with Pretzel Crisps!
MAKING THIS RECIPE? Share it with me on Instagram using the hashtag #ShugarySweets so I can see what you're cooking up in the kitchen!