Pumpkin Cupcakes with Maple and Toffee Frosting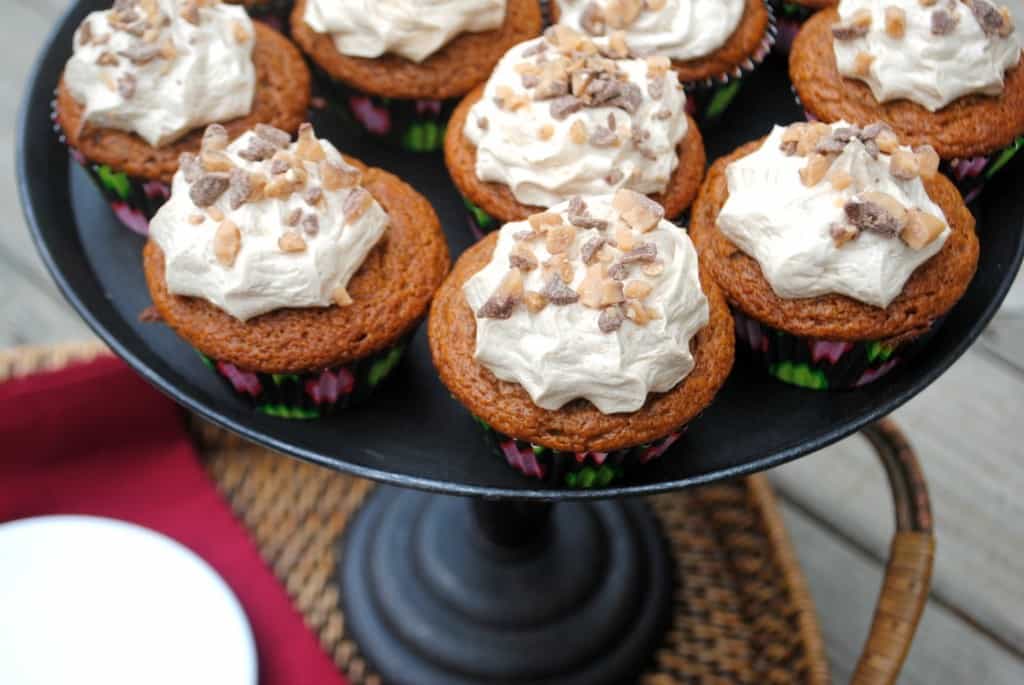 Oh sweet pumpkin, these are amazing. They are so moist and the fluffy maple frosting with toffee bits will put you in sugar (or Shugary) heaven! Having made pumpkin scones earlier this week, I still had half the can of pumpkin leftover! I'm not done with pumpkin yet though, it's so good, and I love the Fall feeling I get when my house smells of cinnamon and pumpkin!
You must make these. For me, I was pretty excited that it only made 12 cupcakes. I altered the recipe some, and I think you all will enjoy them. Unless you don't like pumpkin. Then we can't be friends. Until spring anyways.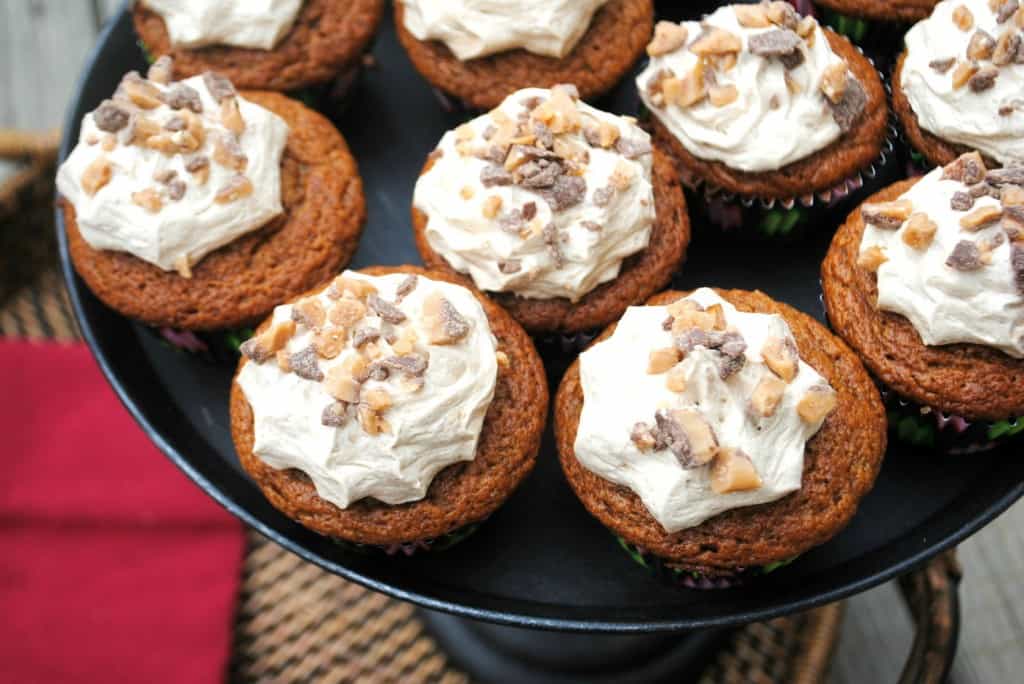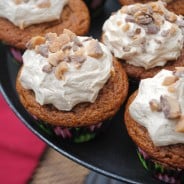 Pumpkin Cupcakes with Maple and Toffee Frosting
Ingredients:
For the cupcakes:
1 cup canned pumpkin puree
½ cup sugar
½ cup brown sugar
½ cup applesauce
2 eggs
1 cup flour
1 tsp baking powder
1 tsp baking soda
½ tsp salt
1½ tsp cinnamon
¼ tsp ground cloves
½ tsp ground ginger
½ tsp ground nutmeg
For the Frosting:
¼ cup butter, softened
4 oz cream cheese, softened
¾ tsp maple flavoring
2 cups powdered sugar
½ cup Heath milk chocolate toffee bits
Directions:
In mixer, beat together pumpkin, sugars, applesauce and eggs. Blend in the flour, baking powder and soda, salt, and seasonings.
Pour batter into cupcake tins (I used liners), dividing the batter evenly (fills 12).
Bake in a 350 degree oven for about 20 minutes. Cool completely before frosting.
To make frosting, beat butter and cream cheese until smooth. Beat in maple and powdered sugar and mix for 2-3 minutes. Spread on cupcakes and sprinkle with toffee bits. Enjoy!
(adapted from Ina Garten)
MAKING THIS RECIPE? Share it with me on Instagram using the hashtag #ShugarySweets so I can see what you're cooking up in the kitchen!