Watermelon Cupcakes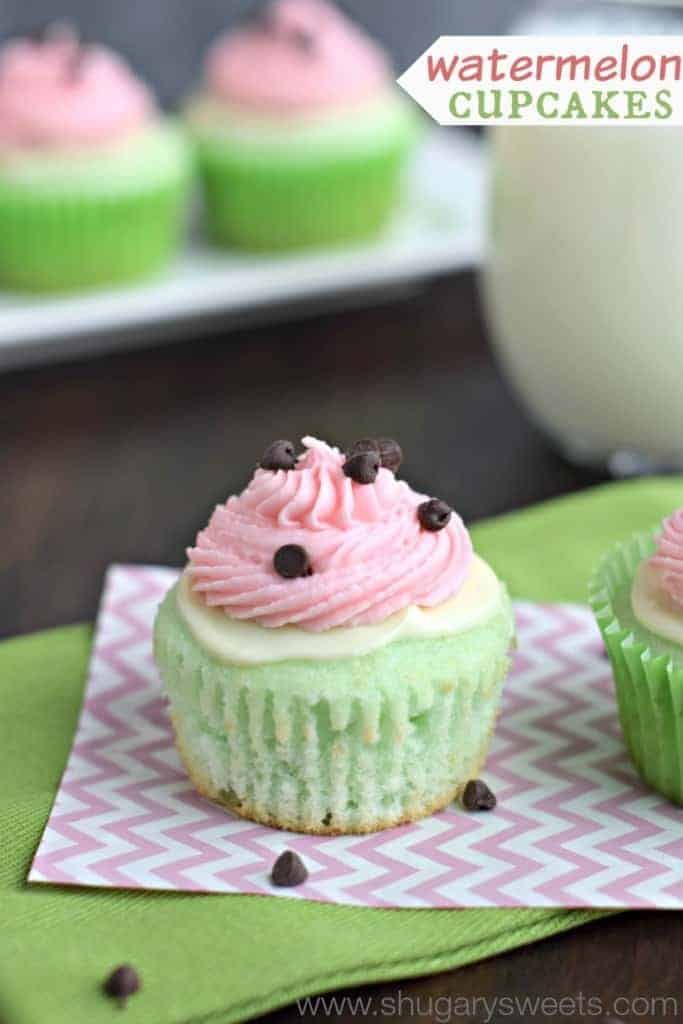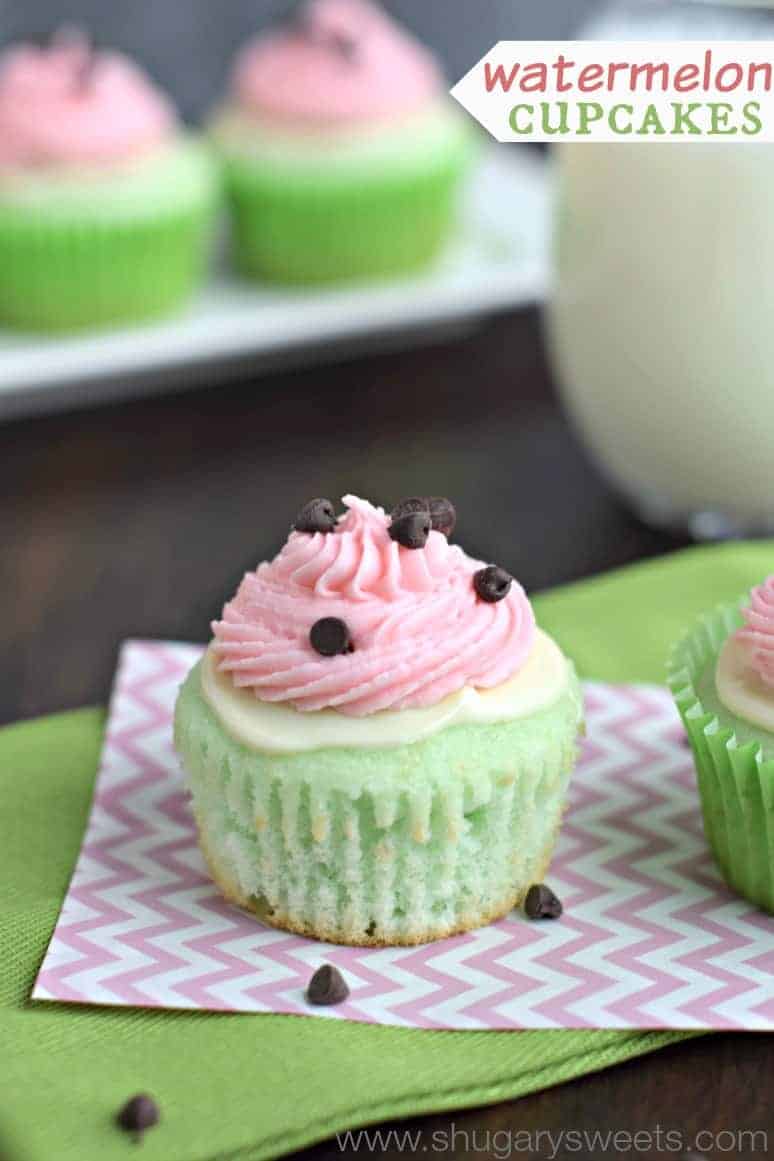 **photos edited January 2015**
We have been having a fantastic summer so far. I am so lucky to live near
King's Island
, and have season passes. Between riding roller coasters and spending time at the water park, there is little time for much else in my day.
However, another favorite thing we enjoy in summer is watermelon. We eat a whole melon every week in the summer. Actually, I cut a melon in the morning and it's gone by bedtime, but I don't buy another one for a week, or at least until my next shopping trip.
I really wanted to only use fresh watermelon juice in the frosting, but the flavor didn't "burst" enough for me. So I added in 1/2tsp of watermelon-cherry Koolaid mix (the dry stuff). If you have access to watermelon flavoring (I was too lazy to go to the store to buy it), that would be a great substitute as well.
However, I must say, these tasted perfect. The lime flavored cupcake was so slight, but just enough to give a good base flavor. The melted white chocolate hardened and gives a little texture to your bite. I loved these.
Want more cupcake inspiration? Check these favorites out!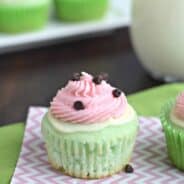 Watermelon Cupcakes
Ingredients:
For the cupcakes:
1 box (18.25oz) white cake mix
1 box (3oz) lime Jello (not sugar free)
3 egg whites
1/3 cup canola oil
1 1/4 cup water
For the Topping:
8oz white chocolate, melted
1/2 cup butter, softened
4 cup powdered sugar
1/2 tsp Koolaid powdered mix (watermelon flavor)
3-4 Tbsp milk
3/4 cup mini chocolate chips
Directions:
For the cake, add cake mix, jello, egg whites, oil and water in a mixing bowl. Beat 2 minutes until blended. Fill cupcake liners 2/3 full and bake in a 350 degree oven for 15-18 minutes. Do not overbake. Allow to cool completely.
When cooled, spread melted white chocolate over top of each cupcake. While that sets, begin your frosting.
In mixer, beat butter with powdered sugar, Koolaid mix and milk. Beat for about 3-5 minutes until fluffy and smooth. Using a decorator bag and tip (I used 6S), pipe frosting on each cupcake and immediately sprinkle with chocolate chips. ENJOY!
MAKING THIS RECIPE? Share it with me on Instagram using the hashtag #ShugarySweets so I can see what you're cooking up in the kitchen!