Green Monster Smoothie
If  you haven't yet tried a Green Smoothie, don't be afraid or turned off by the color. These monster smoothies are energy boosters and delicious too!
Be sure to follow me on Bloglovin'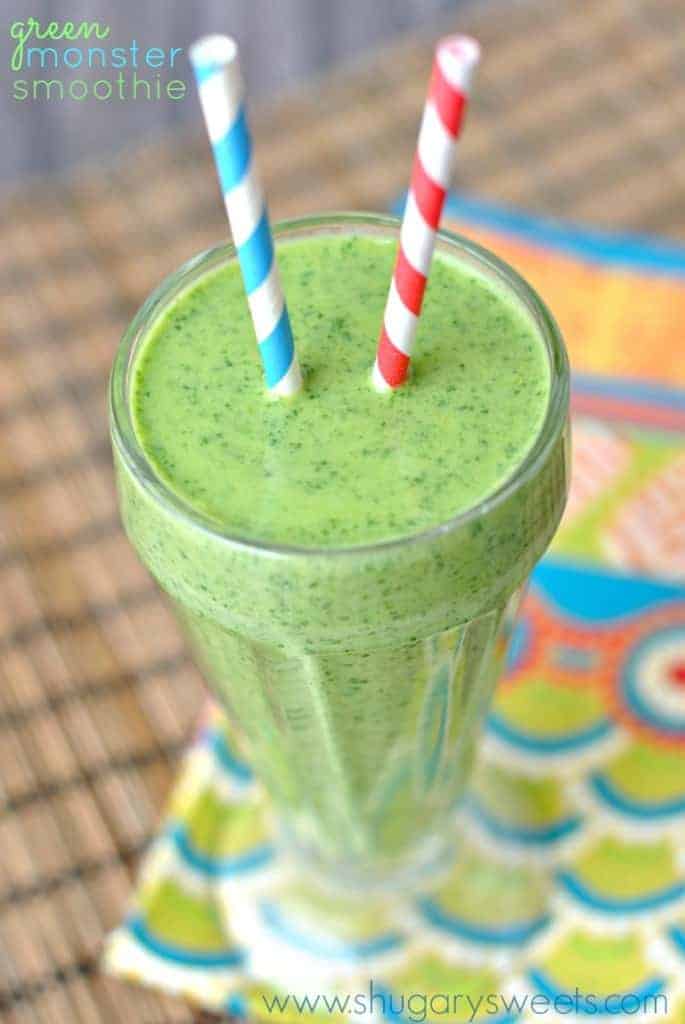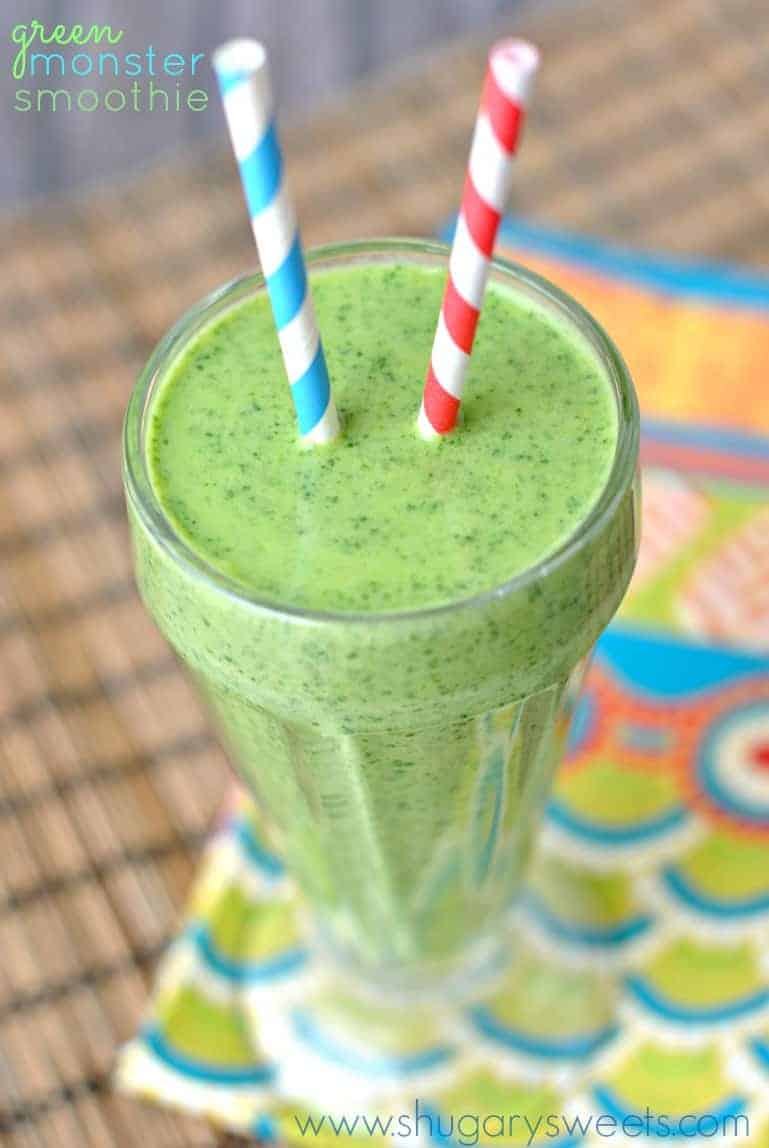 As for my workouts, I'm still going strong, if you're wondering. Do you follow me on instagram? Then you may have noticed I made this green smoothie after my last p90x workout.
But before we talk about this tasty smoothie, let's talk workouts.
I'm curious, for those of you who workout at home…what do you do? Are you a dvd watcher? Run on a treadmill in your basement? Do you write your own routine?
I have a gym membership that I barely use in the winter. I will go for a week, then quit going and workout at home for two months before going back to the gym.
I never thought I would enjoy working out at home, but two years ago we bought p90x and started the program. I hate love it. It's a great home workout.
I also have a couple Jillian Michael's body shred DVD's as well as some Bob Harper Kettleball workouts.
But now I'm hearing of this T25 and I'm totally intrigued. Not that I need to spend more money on a workout, but I do enjoy having variety at home!
So basically, I'm putting out a request, tell me YOUR favorite home workouts. If it's a link, share it!!
Oh, speaking of variety, thanks to Shanna from Pineapple and Coconut I started doing 10,000 Kettleball swings for the month of January (be sure to stop at her blog for some healthy recipes!!). Ummm, what was I thinking???? In addition to my p90x and treadmill workouts, I'm doing about 400 swings per day. And every muscle in my body hurts.
Enter….Green Monster Smoothies.
Nice transition, right???
I love to change up the variety of fruits in my smoothies, but my very favorite green smoothie is this one! With banana, spinach and peaches; it's so refreshing and delicious!
I've also added some Vanilla whey protein powder into my smoothie, this is totally optional! I love having this extra protein boost in my diet, it makes this smoothie a meal replacement! ENJOY.
If you have the nerve, add a pinch of cilantro to this smoothie! It takes it to a whole new wonderful place! And a squirt of lime juice. See, my mind and flavor buds keep on going…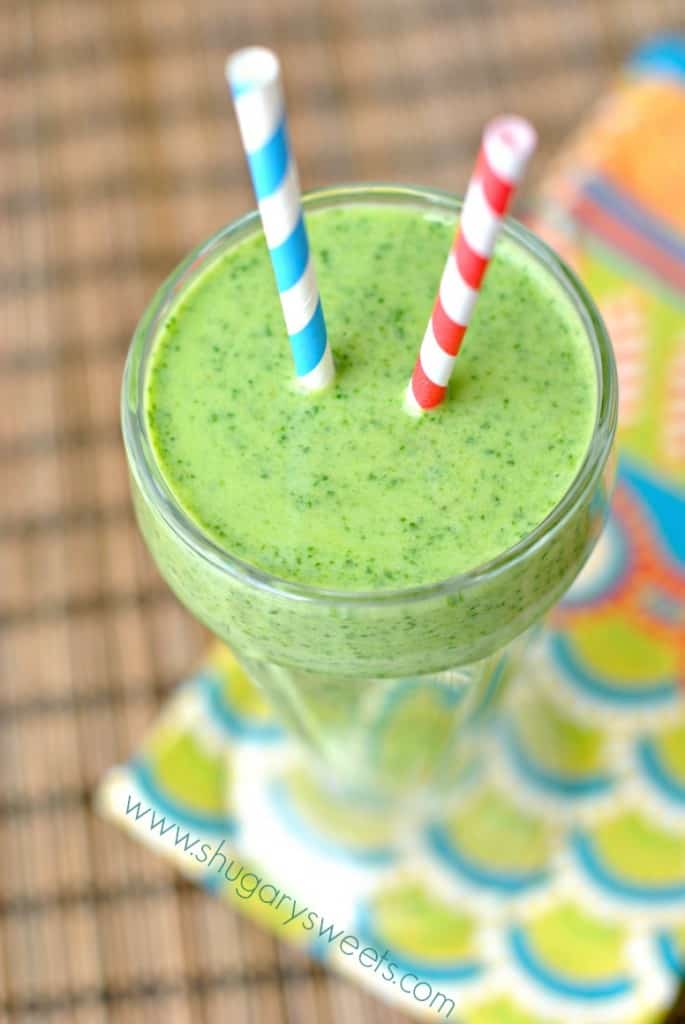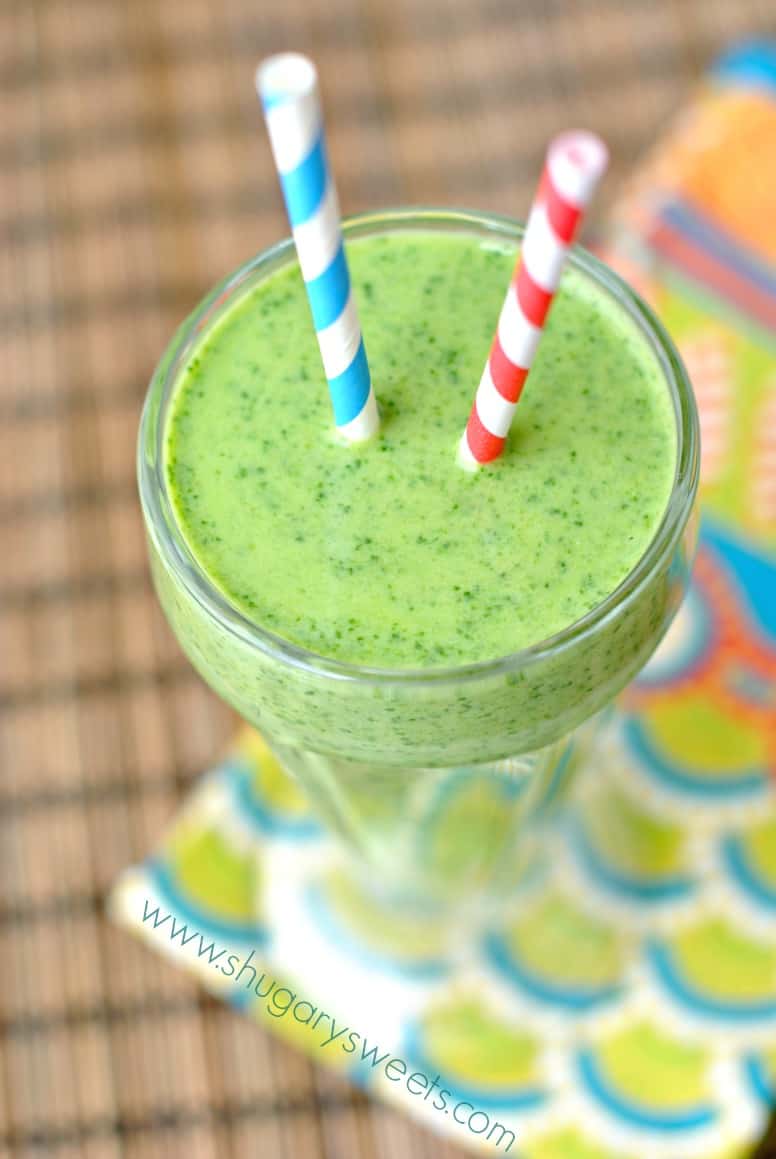 Connect with Shugary Sweets! Be sure to follow me on my social media, so you never miss a post!
Pinterest | instagram | Bloglovin'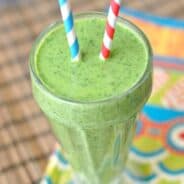 Green Monster Smoothie
Yield: 1 large or 2 small smoothies
Prep Time: 5 minutes
Ingredients:
2 1/2 oz fresh spinach, washed
handful of ice
1/4 cup milk (I use vanilla almond milk)
6oz yogurt ( I use vanilla greek yogurt)
1 large banana (frozen if possible)
protein powder
1/2 cup peaches, fresh, frozen or canned
Directions:
In a large blender, combine all the ingredients above. Process for 3-5 minutes. You want to go this long to make sure the spinach is fully blended. ENJOY.
MAKING THIS RECIPE? Share it with me on Instagram using the hashtag #ShugarySweets so I can see what you're cooking up in the kitchen!


Love smoothies? This Banana Split Smoothie is one of my favorites!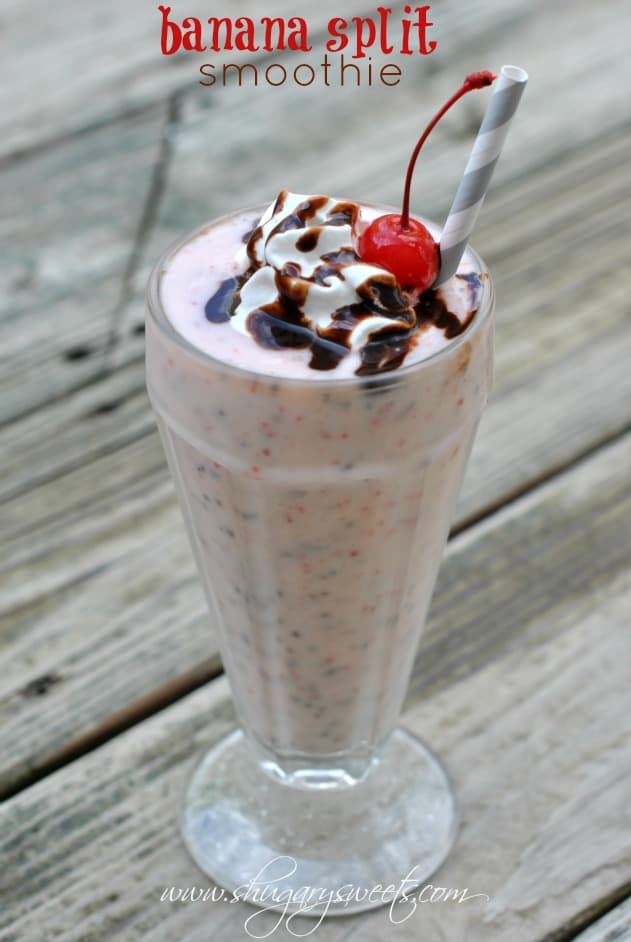 Be sure to check out my Getting Fit and Healthy Pinterest Board!