Broccoli Ham Quiche
Use up some of your leftover ham to create these delicious Broccoli Ham Quiche. They freeze well too!!
Love this recipe? Sign up for Shugary Sweets email subscription and never miss out again! As a special thank you, you will also get a FREE ebook with my 10 Best Recipes!
*sponsored by the Ohio Pork Council and the Ohio Soybean Council. All opinions are 100% my own*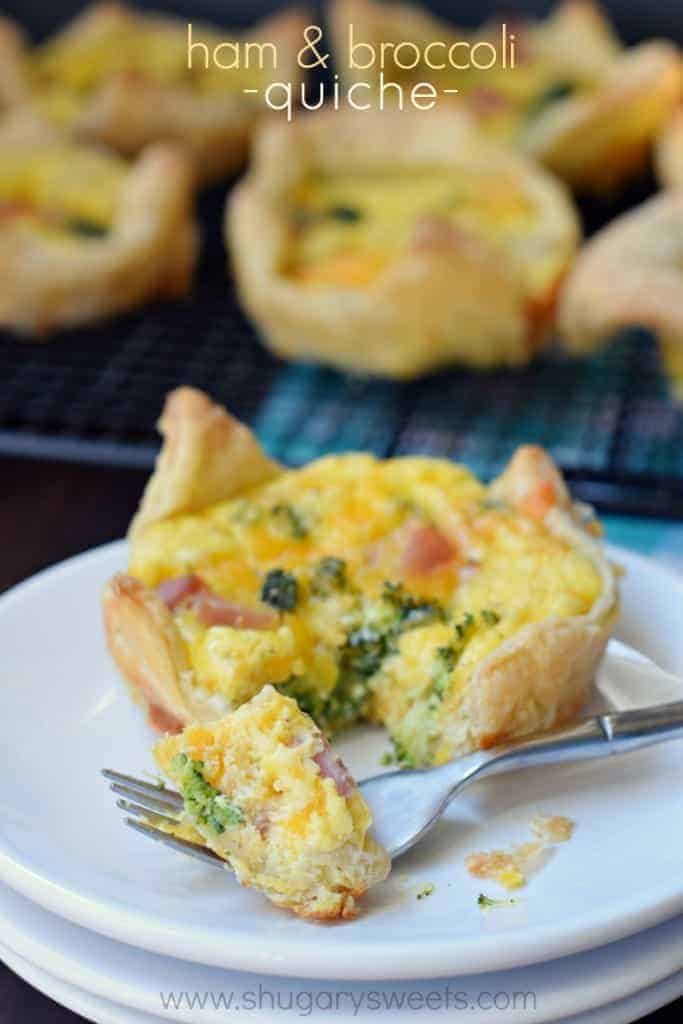 In case you weren't aware, Easter is only a few days away. (unless of course you're reading this blog post months from now, then disregard, haha)!
I don't know what you usually have for dinner, but in our house it's always a ham. A big, spiral sliced ham. No matter how many are over for dinner, I purchase the biggest ham I can find. And then I like to take those leftover ham slices and freeze them. I keep some sliced (for sandwiches) and then I dice some of the ham too…for recipes.
Today's recipe uses that diced up ham.
We love having quiche for dinner…it goes well with the whole brunch or breakfast for dinner theme that my family seems to enjoy. Especially on a busy evening when I haven't had the chance to prepare a meal. If I don't have dinner prepped in the morning, chances are we are going to be eating eggs. Or grilled cheese (what's your go-to meal?).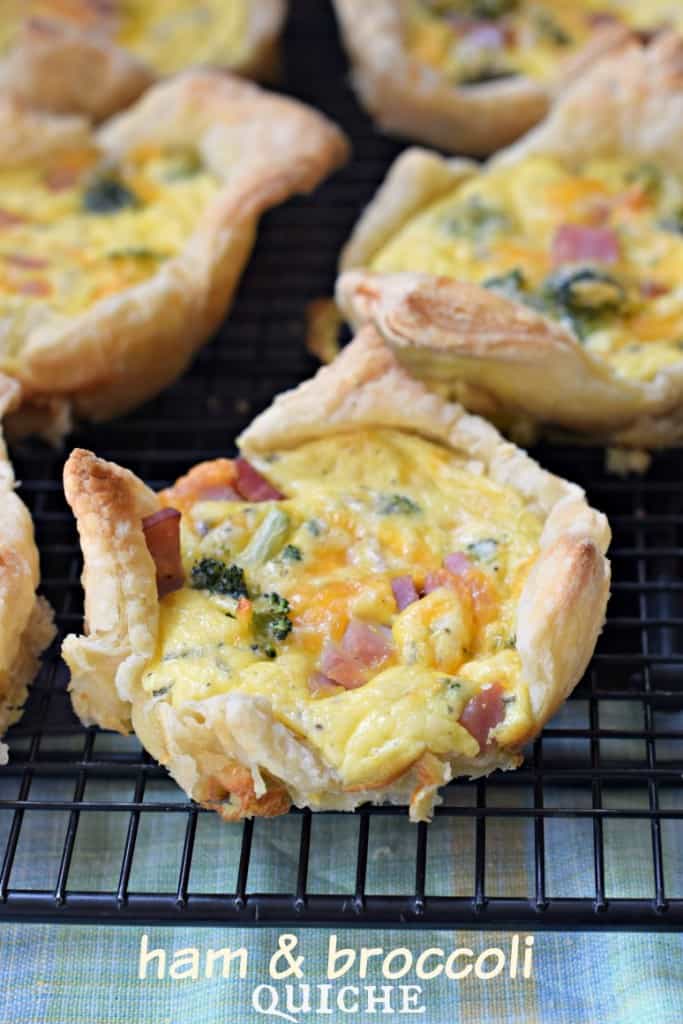 When the Ohio Pork Council and Ohio Soybean Council contacted me to create a recipe using leftover ham, I  knew I wanted to share this recipe with you all. As you can see, I made mini quiche. I purchased a dozen 4 inch cake pans
 a couple years back just for this purpose. The reason I made mini quiche is because these are perfect for a quick breakfast. You can take it straight from the freezer and microwave it for breakfast. Or, if you have time, bake them from frozen. Or eat them fresh as a mini. I've also included instructions if you want to bake this in a full size pie plate. I've got you covered!

I also made a quick video (above) on removing the quiche from the pans. I allow them to cool about 10-15 minutes in the pan, the take them out. When using puff pastry, I don't spray my pans. Hope the video helps (and please ignore my girls as they are playing a board game in the back ground)!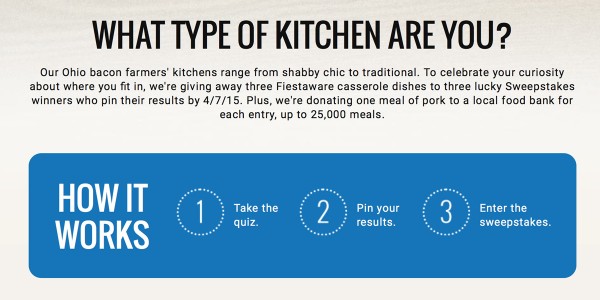 The Ohio Pork Council is hosting a "What Type of Kitchen are You?" survey on their website now through April 7th. They are giving away three Fiesta casserole dishes to three lucky Sweepstakes winners who pin their results by 4/7/15. Who wouldn't love to own a new Fiesta dish? Besides, the survey is fun and super quick to accomplish – and the Ohio Pork Council is donating one meal of pork to a local food bank for each entry, up to 25,000 meals. Let's get some meals donated, okay Shugary Sweet readers???
We are currently redesigning our kitchen with a designer. So taking this quiz was so fun for me…even though it came out as a shocker. Apparently I love the "rustic" look! Stay tuned, I'll let you know how my real kitchen redesign goes, and if it turns out rustic or not!
Connect with Ohio Pork Producers:
website | facebook | twitter | pinterest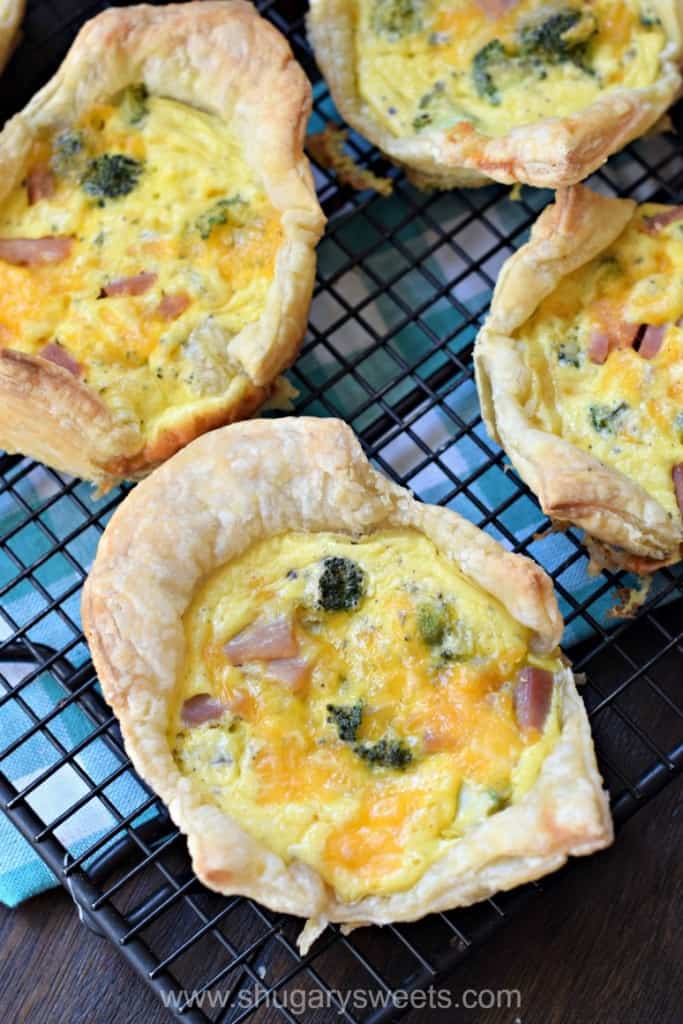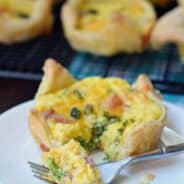 Broccoli Ham Quiche
Yield: 9 quiche
Prep Time: 60 minutes
Cook Time: 17 minutes
Ingredients:
1 sheet puff pastry (1/2 package)
6 large eggs
1/2 cup heavy whipping cream
1/4 cup milk
1/2 tsp garlic salt
1/4 tsp black pepper
1/2 tsp dried parsley
1/2 tsp minced onion flakes
1/2 cup shredded parmesan cheese
1 1/2 cup shredded cheddar cheese
1 cup diced ham
1 cup diced broccoli florets
Directions:
Allow frozen puff pastry to thaw, according to package directions (takes about 40 minutes).
Once thawed, cut puff pastry into 9 squares (like a tic tac toe board). Roll each square on a lightly floured surface until twice it's size. If you have trouble rolling it, pick it up and gently stretch it (works great)! Place each piece into a 4-inch cake pan. Press gently so it is in the bottom and sides of the pan. Set aside.
Beat eggs and add cream, milk, garlic, pepper, parsley, and minced onion. beat until well combined. Add in cheeses, ham and broccoli. Spoon mixture into prepared pans. Bake in a 375 degree oven for 17-20 minutes, on the middle rack. Remove from oven and cool in pan about 10-15 minutes. Remove gently and eat.
**If desired, you can make a full size quiche. Using your one sheet of puff pastry, stretch it gently to fit a standard size pie plate. Press it into bottom and sides of plate. Fill with egg mixture and bake in a 375 degree oven for 30-35 minutes. ENJOY.
**If freezing the mini quiche, remove from pans and allow too cool completely on a wire rack. Place in a large ziploc freezer bag. To reheat, either heat from frozen in microwave for about 60-90 seconds (depending on your wattage) or heat in oven until fully warmed.
MAKING THIS RECIPE? Share it with me on Instagram using the hashtag #ShugarySweets so I can see what you're cooking up in the kitchen!
 Love this recipe? Here are a couple more delicious recipes with #pinkpork: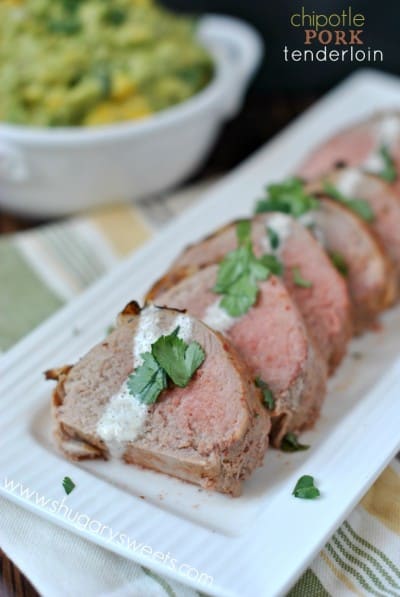 Chipotle Pork Tenderloin: this is a delicious dinner idea! We served it with some Mango Guacamole!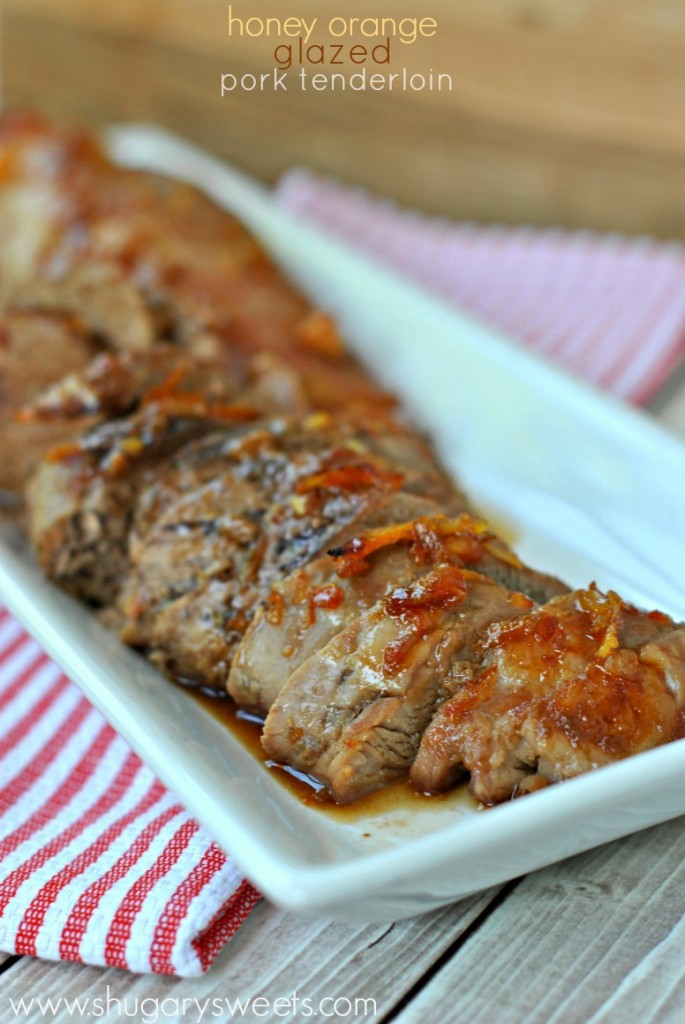 Honey Orange Pork: another delicious tenderloin recipe!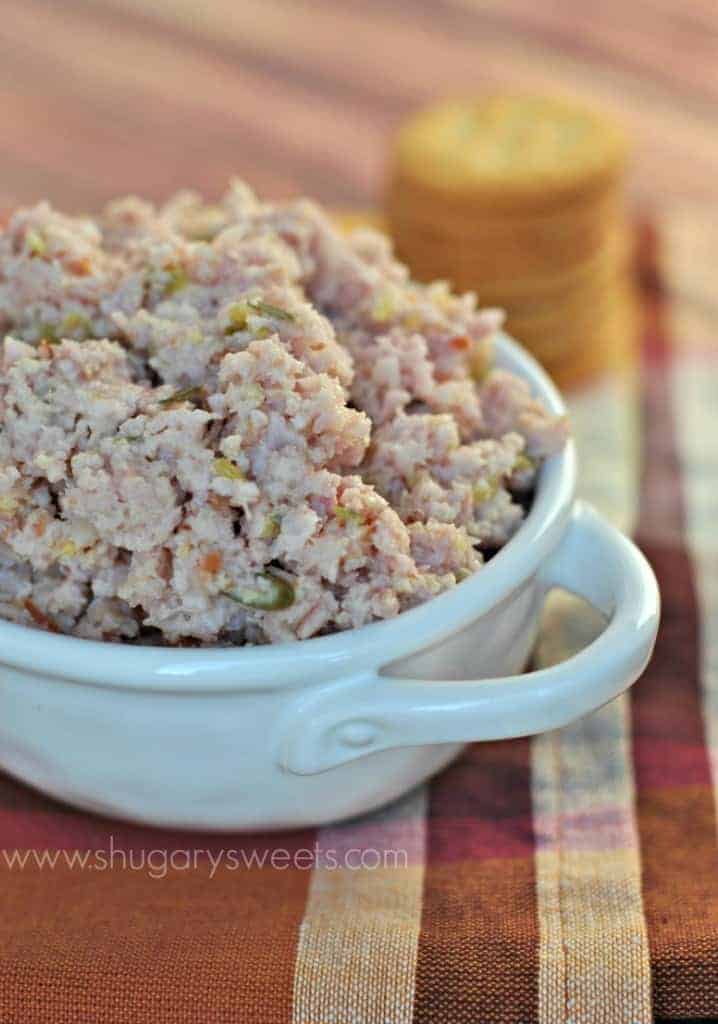 Ham Salad served on crackers is a great use of that leftover ham! Plus it reminds me of Grandma!
Looking for more recipes to use leftover Ham? See some of these great ideas from my friends:

 **This is a sponsored post on behalf of the Ohio Pork Council (OPC) and the Ohio Soybean Council (hey, those pigs eat a lot of soybeans)!  I was compensated for my time, however all opinions expressed are 100% my own! There may be affiliate links in this post! By clicking on them, or purchasing recommended items I may receive a small compensation. However, I only recommend products I love! Thank you for supporting Shugary Sweets! See my disclosure policy for more info**