Almond Fudge Bites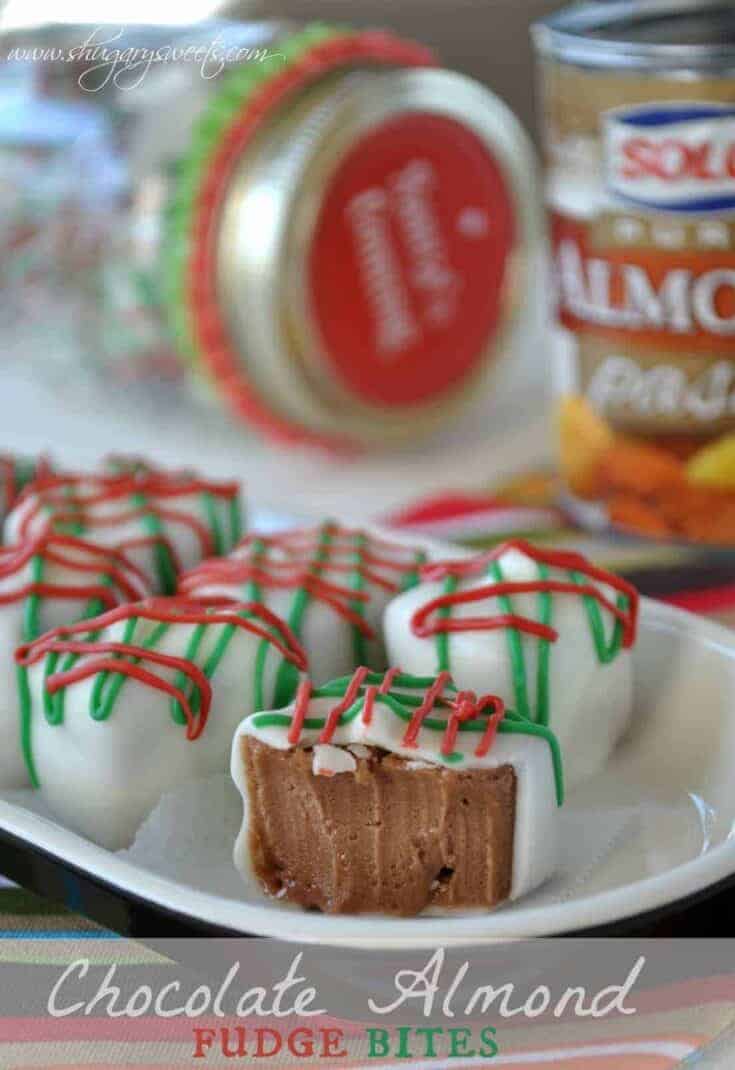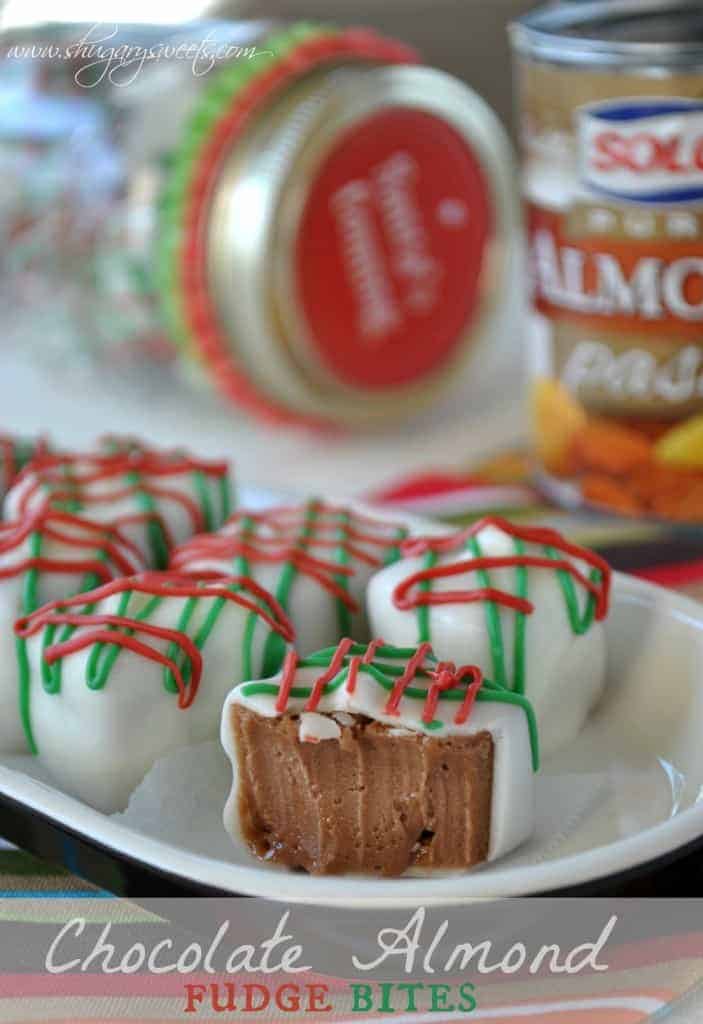 THANK YOU to everyone who voted for me! I made it to the FINAL round. Can you take a quick second and vote again? THANK YOU! 
Head over HERE: Sweetest 16
Soft, chocolate almond fudge dipped in white chocolate. Need I say more?
I was recently asked by Solo Foods to be a part of a recipe competition. They sent a few cans of pastry filling and a can of almond paste and asked me to create a recipe using at least one of these items.
Of course, my mind always goes to fudge. I know, so predictable.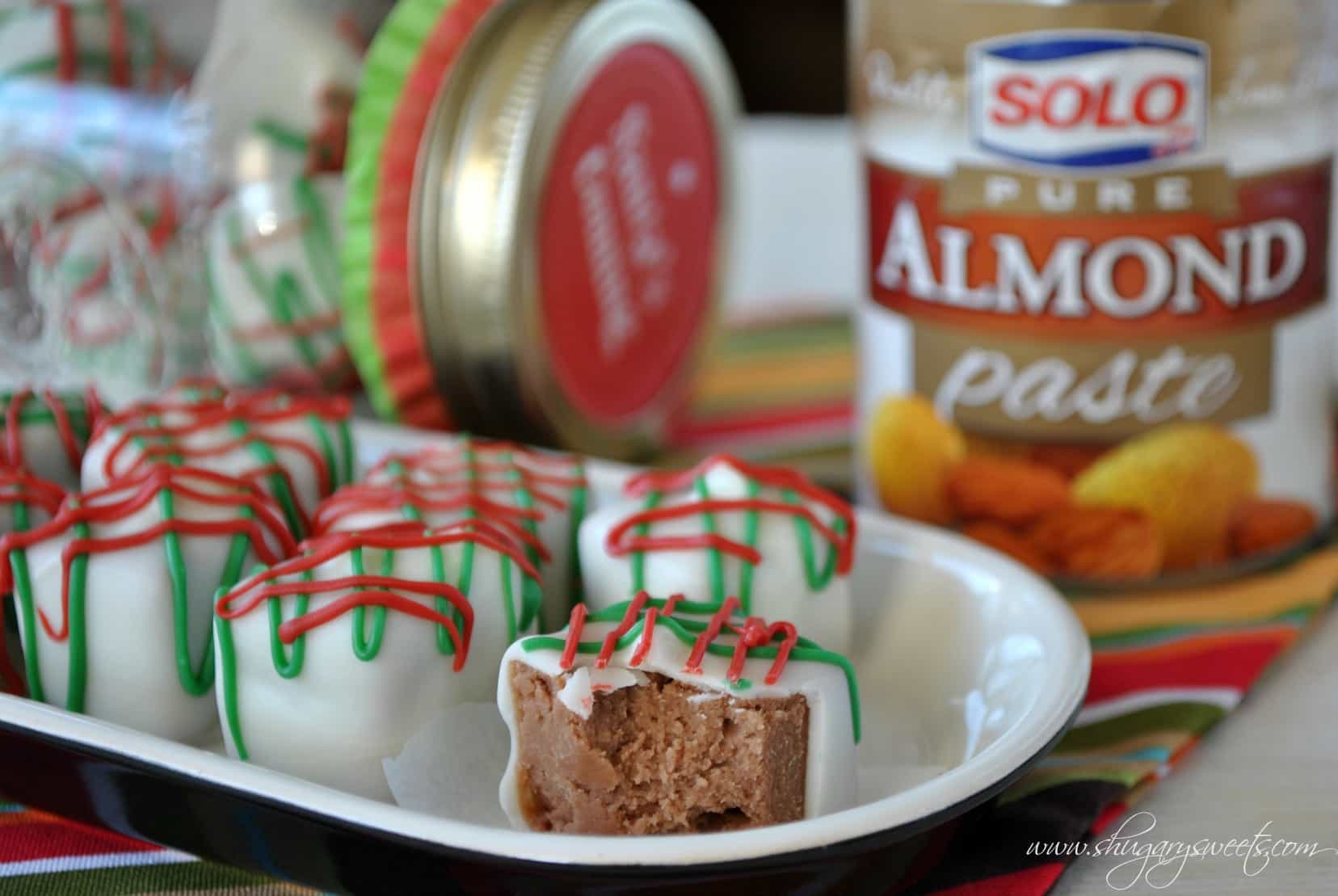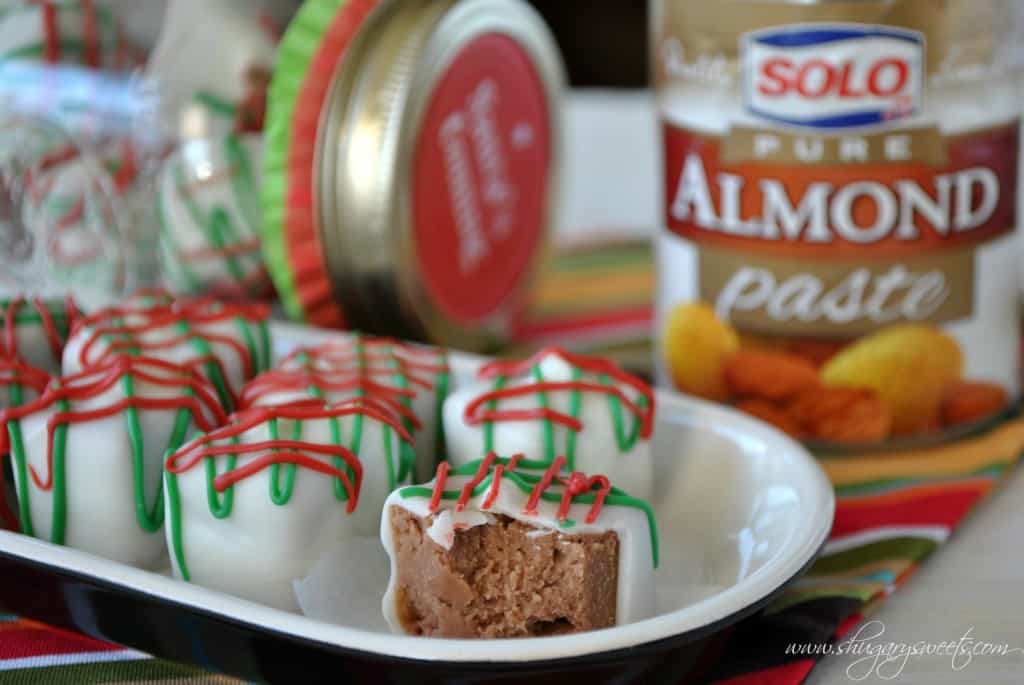 I realized that I don't have very many chocolate varieties on my website here, so many other flavors have made appearances, but not chocolate. I had been wanting to do chocolate almond, so why not try incorporating the almond paste?
Can I just say, this was a great move. It gave the fudge a deep almond flavor (more than just extract could do) while enhancing the creamy texture. Two thumbs up! AND, this recipe makes 81 bites of fudge. You can make it now and freeze it for the holidays! Or give as gifts in cute little jars with tags!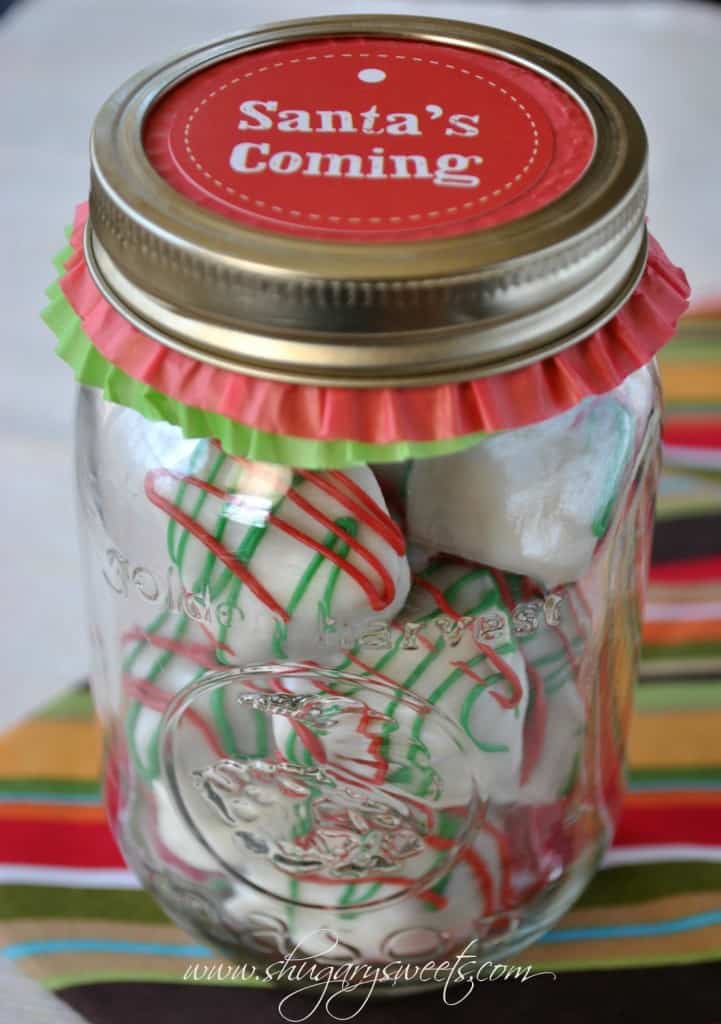 If you think you'd like this recipe, would you mind heading over HERE to vote for it? I don't like to solicit votes often, but I'd sure appreciate this one! It's a march madness style of voting, with eliminations and new match ups…with the winner receiving a prize of $500. How perfect right before the holidays!
Thanks in advance, you all are simply the best!
Yield: 81 bites
Almond Fudge Bites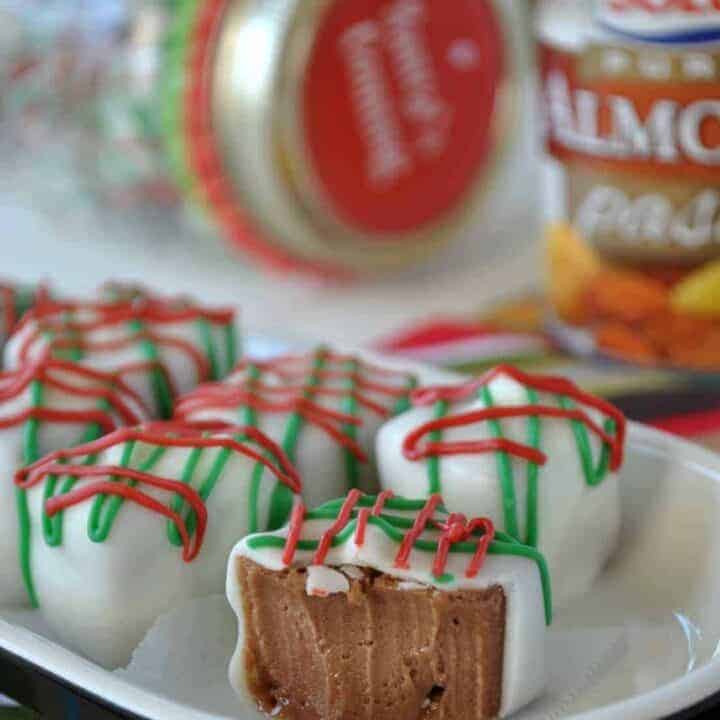 Ingredients
2 cup milk chocolate morsels
1 jar (7oz) marshmallow creme
½ cup Solo Pure Almond Paste
¾ cup unsalted butter
1 cup granulated sugar
¾ cup heavy cream
pinch of salt
½ tsp almond extract
24 oz vanilla candy coating (almond bark)
¼ cup red candy melts
¼ cup green candy melts
Instructions
Prepare a 9x9 baking dish by lining it with parchment paper. Set aside.
In a mixing bowl, add milk chocolate morsels, marshmallow creme and Pure Almond Paste. Don't mix yet, just set aside.
In a large saucepan, melt butter with sugar, cream and pinch of salt over medium high heat. Bring to a boil. Set timer for 5 minutes and allow mixture to boil, stirring constantly. Remove from heat. Add almond extract.
Pour boiling mixture over chocolate morsels in mixing bowl. Whisk until smooth and creamy, may take a couple minutes.
Pour into a prepared baking dish. Refrigerate for about 2-3 hours until set.
Cut fudge bites into 1 inch cubes (you should get about 81 cubes). Melt vanilla candy coating according to package directions. Using a toothpick, dip each fudge bite into melted vanilla coating. Place on parchment paper to set and repeat with remaining bites. Melt red and green candy melts according to package directions (in separate bowls). Place melted chocolate in a ziploc sandwich bag and snip off the corner. Drizzle onto each fudge bite. Allow to set, about 15 minutes. I store my candy in an airtight container in the refrigerator. ENJOY!
Here are some more of my favorite Almond Recipes….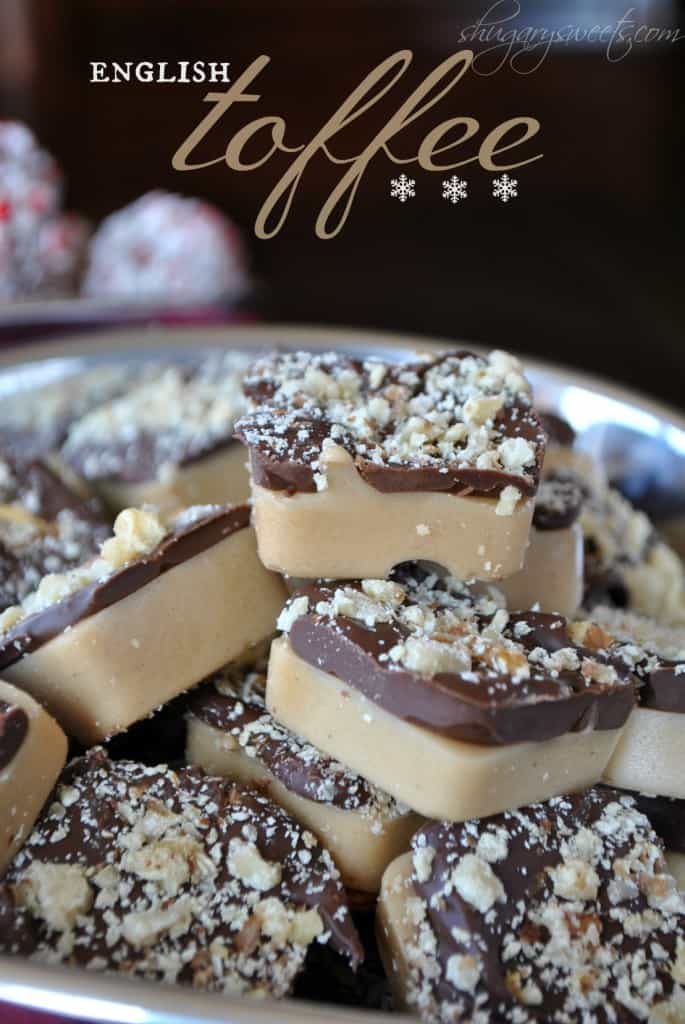 Almond Toffee – English toffee with almond and walnuts. Perfect candy recipe!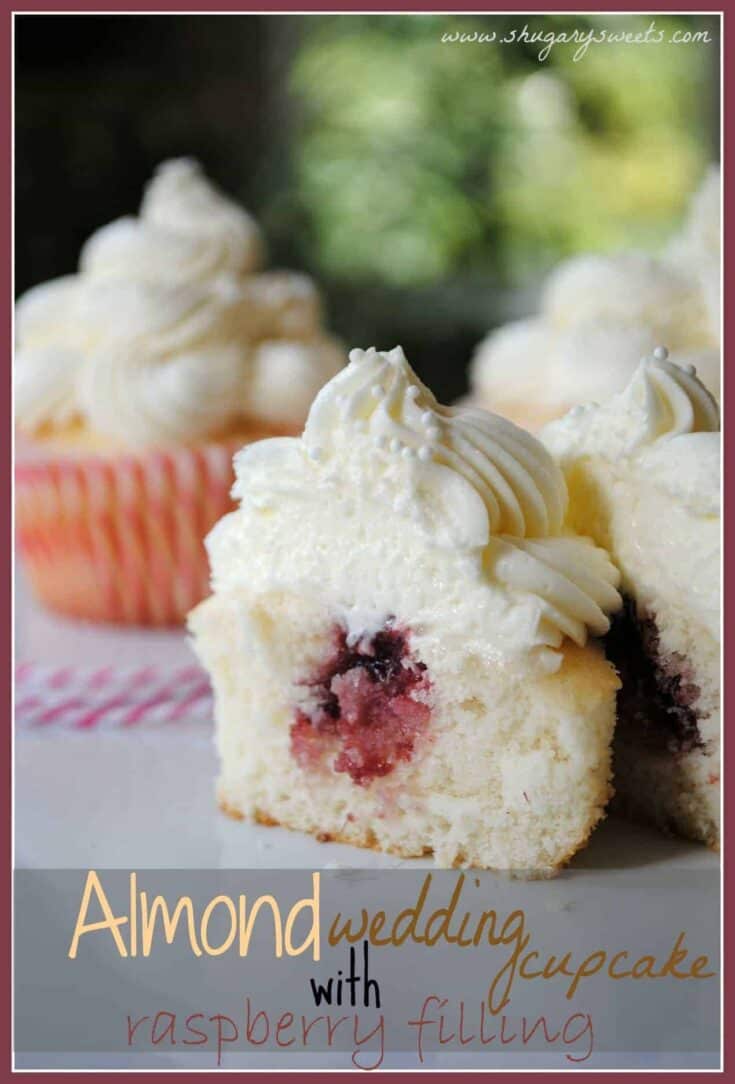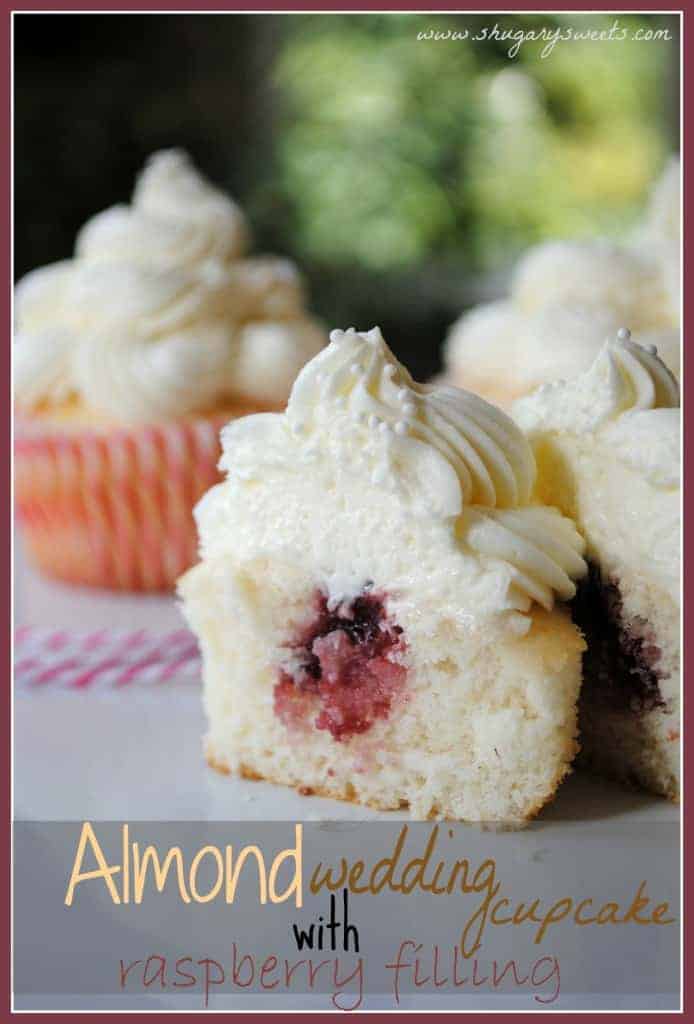 Almond Wedding Cake Cupcakes with Raspberry Filling– One of my more popular cupcake recipes- from scratch!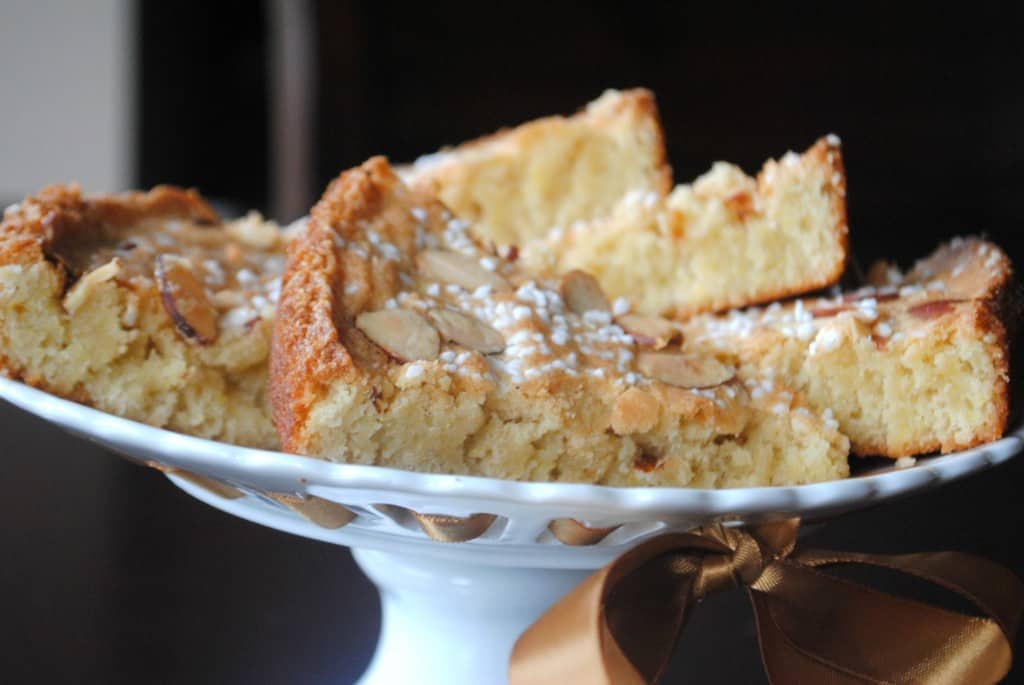 Swedish Almond Cake– a moist, yet dense almond cake; not too sweet and perfect with a friend and some coffee!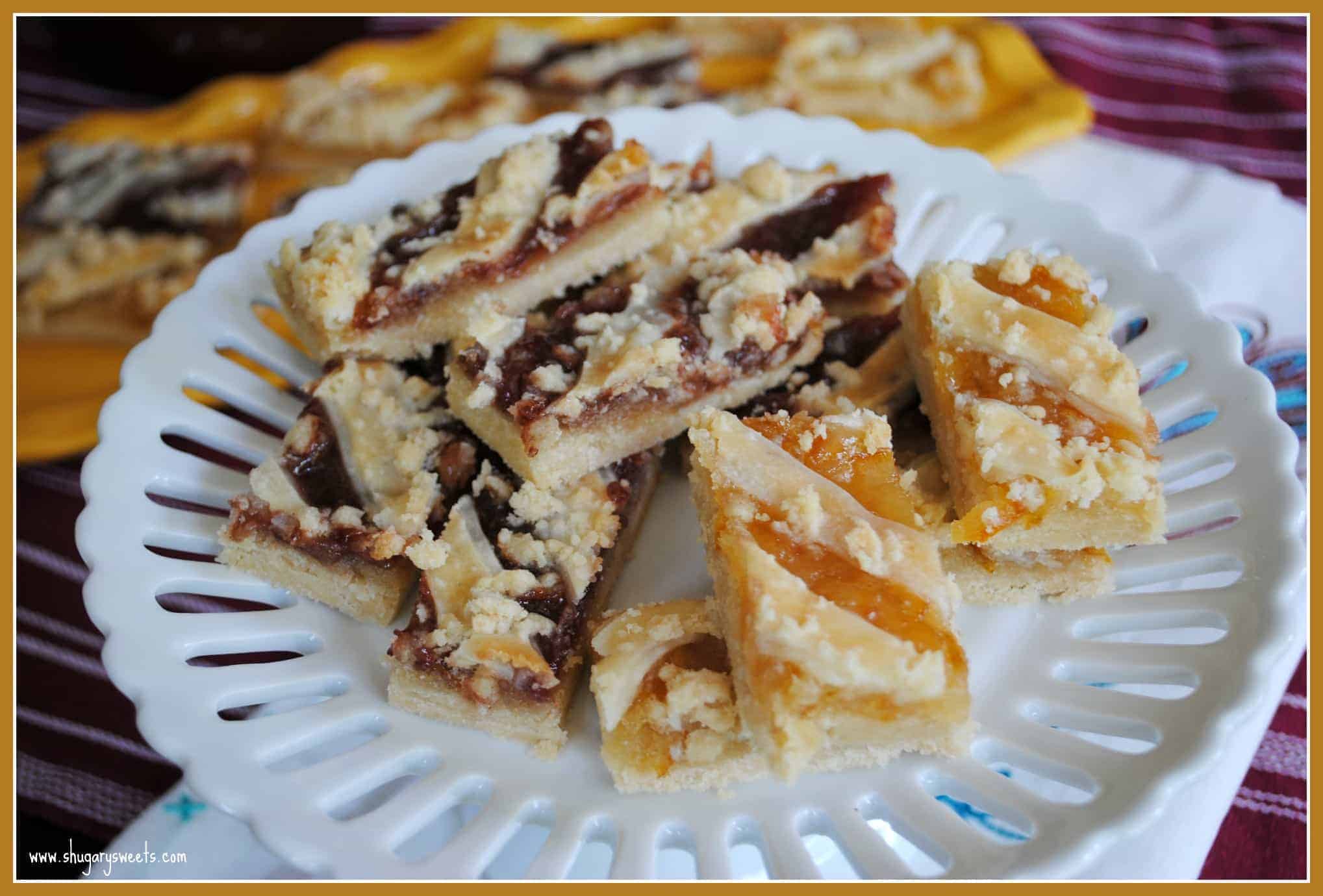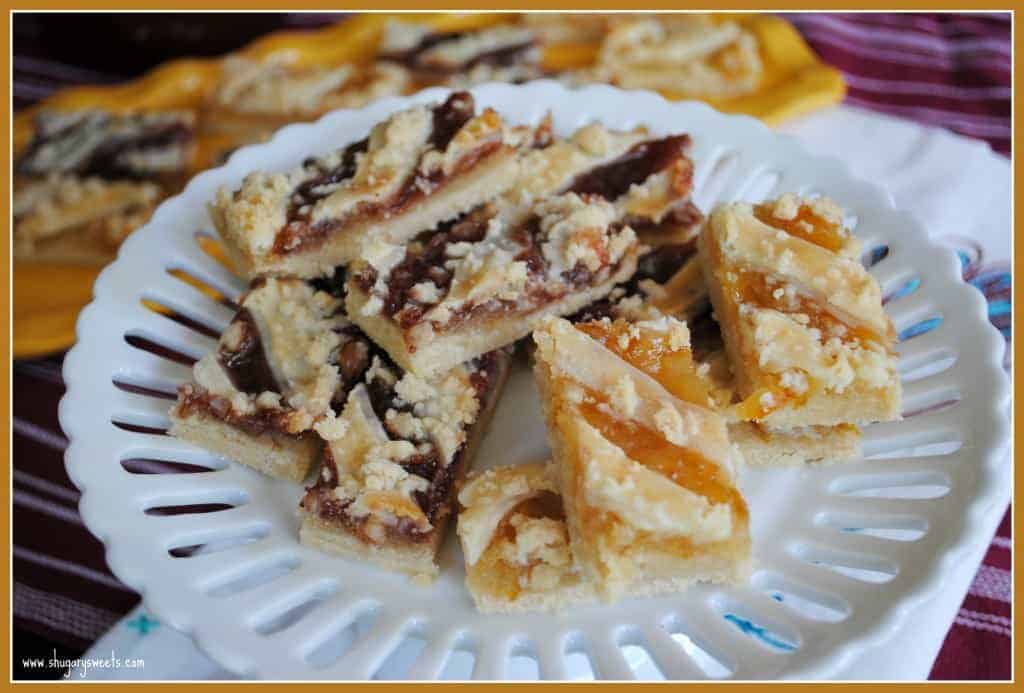 Almond Streusel Bars– with Orange and Raspberry- lovely almond bars with a fruity filling and cream cheese streusel
**Shugary Sweets was provide free product, no other compensation was given to create this recipe. All opinions are my own!
Linked To: Trick or Treat  Talent Show  Lil Luna  Chic and Crafty  Friday Flair  I'm Lovin it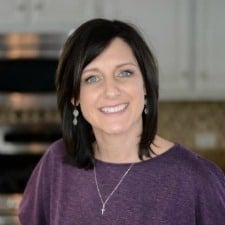 Aimee is a dessert lover (specifically rice krispie treats), workout enthusiast, self-taught foodie, and recipe creator. Her recipes have been featured in over 15 magazines, and her passion is to share her love of cooking with the everyday home cook! Learn more about Aimee.