Almond Toffee Cookies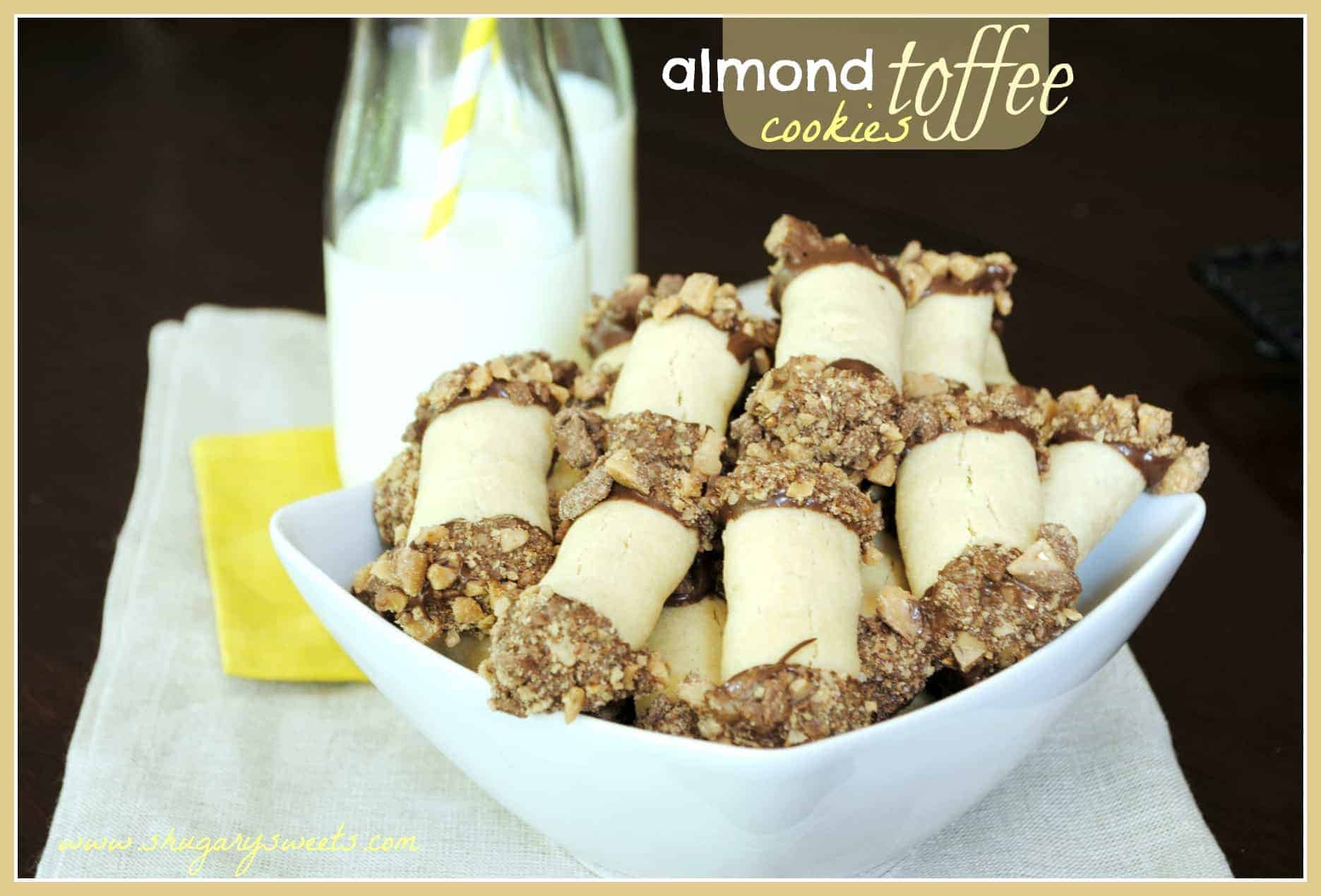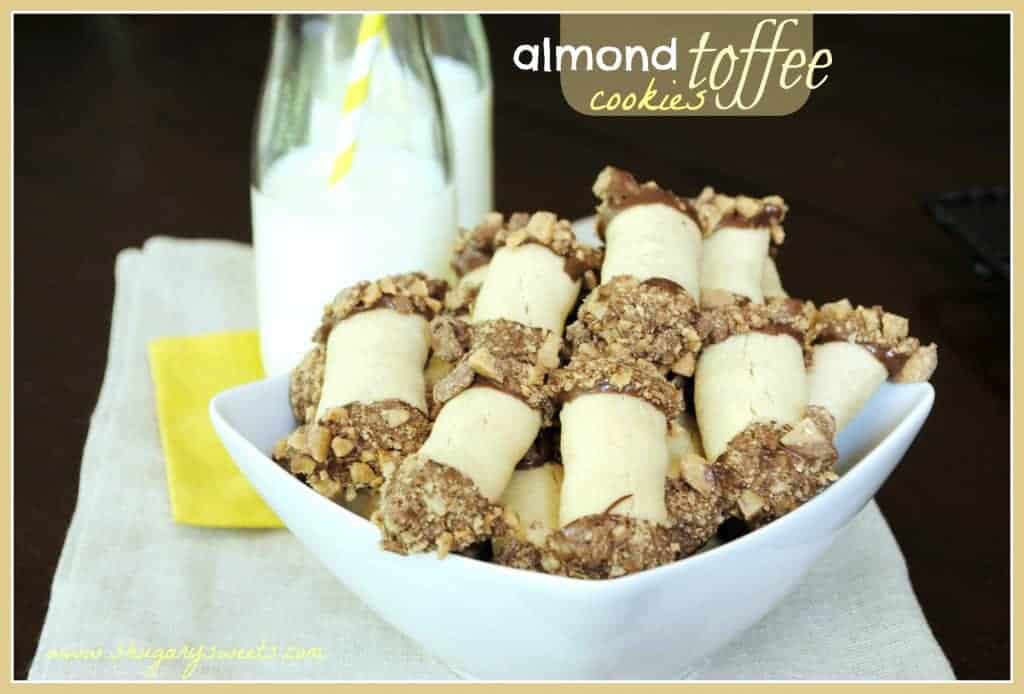 {Please don't let this yellow-ish picture deter you from these cookies. It was a rainy day, evening, and it was one of those horrible "can't get a good picture to save my life" kinda moments.}
I think I could eat heath bars every day. And those nice little convenient bags of toffee bits? Yeah, there is always an open bag in my pantry. Not because I use it in baking, but because someone in my family has ripped it open for a little snack.
I confess, it is sometimes me.
But there is someone else in this family who is doing it too. I just haven't caught them yet, and nobody is 'fessing up to the crime.
Yes, crime. I have two pantries in my home. The front and the back. The back pantry was created from a coat closet that I have turned into a second pantry and it mainly houses my junk food and baking supplies. When you buy flour and sugar in a 25 pound bags, plus chocolate chips by the case (YES CASE), you need somewhere to put these goods.
But back to the toffee bits. I had wanted to make some toffee cheesecake using a bag of toffee bits I knew was in the pantry. But when I finally stumbled across that new bag of toffee, it had been opened and there was only about 1 cup left, maybe a smidge more.
I had seen a recipe for almond cookies using chocolate and pistachios in a an old Taste of Home magazine, so I decided to use my remaining toffee bits instead.
So glad I did. These were amazing. But don't take my word for it…try them yourself!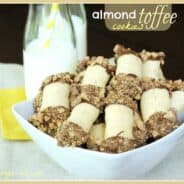 Almond Toffee Cookies
Almond Toffee Shortbread Cookies
Ingredients:
For the Cookies:
3/4 cup butter, softened
1/3 cup sugar
1/3 cup almond paste
1/4 tsp almond extract
1 egg
1 2/3 cup all purpose flour
For the Topping:
1 cup milk chocolate morsels, melted
1 cup Heath toffee bits
Directions:
In large mixing bowl, cream butter with sugar and almond paste, about 2 minutes. Beat in egg. Slowly add flour and extract. Shape into a ball, then flatten into a disk. Wrap in plastic wrap and refrigerate at least two hours.
Divide dough in eight portions. On a lightly floured surface, roll each portion into a 12 inch log, cut each log into 6 cookies. Place each cookie on a parchment paper lined cookie sheet and bake in a 350 degree oven for about 7-8 minutes. Remove and cool completely.
To garnish, dip each end of cookie in melted chocolate and sprinkle with heath bits. Allow to set (about 30 minutes). Enjoy!
**adapted from Taste of Home Oct/Nov 2010 Magazine
MAKING THIS RECIPE? Share it with me on Instagram using the hashtag #ShugarySweets so I can see what you're cooking up in the kitchen!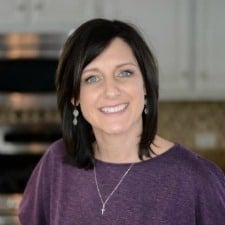 Aimee is a dessert lover (specifically rice krispie treats), workout enthusiast, self-taught foodie, and recipe creator. Her recipes have been featured in over 15 magazines, and her passion is to share her love of cooking with the everyday home cook! Learn more about Aimee.