Apple Kringle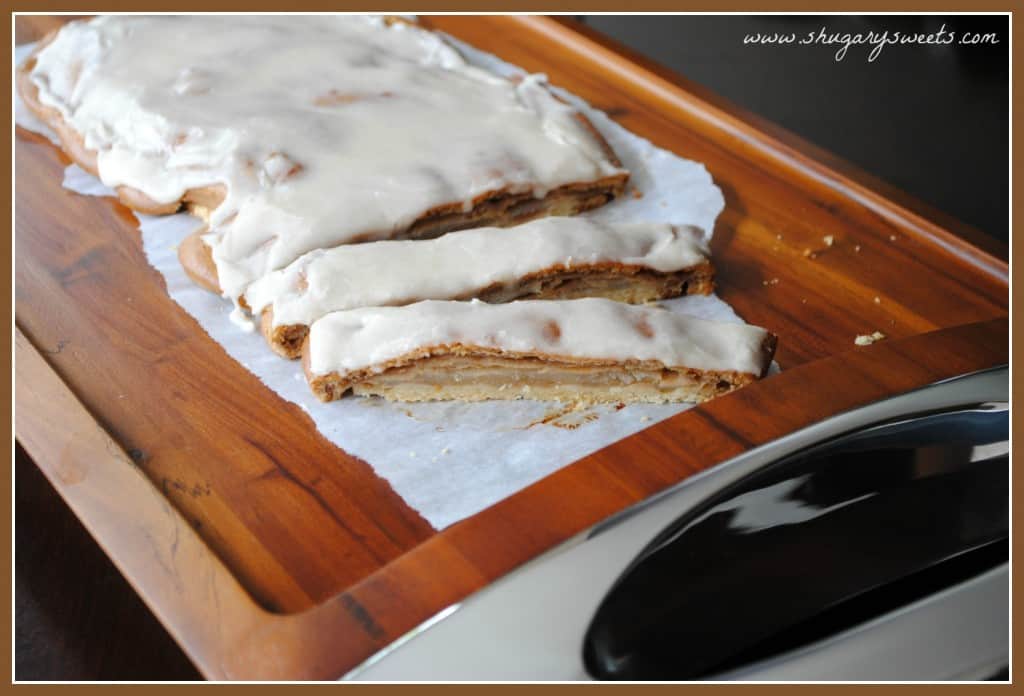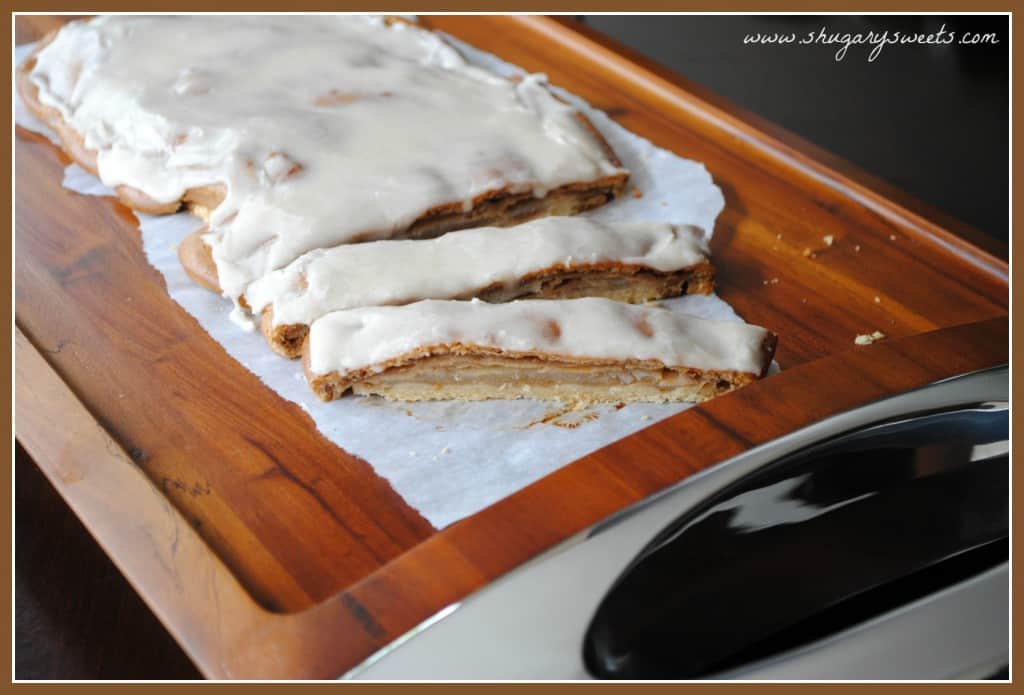 Isn't this tray GORGEOUS? 
(yes, the apple kringle is too…but look at that tray!)
When Nambe contacted me to see if I'd be interested in hosting a giveaway, I immediately replied to that email YES!
Everything they sell is absolutely stunning.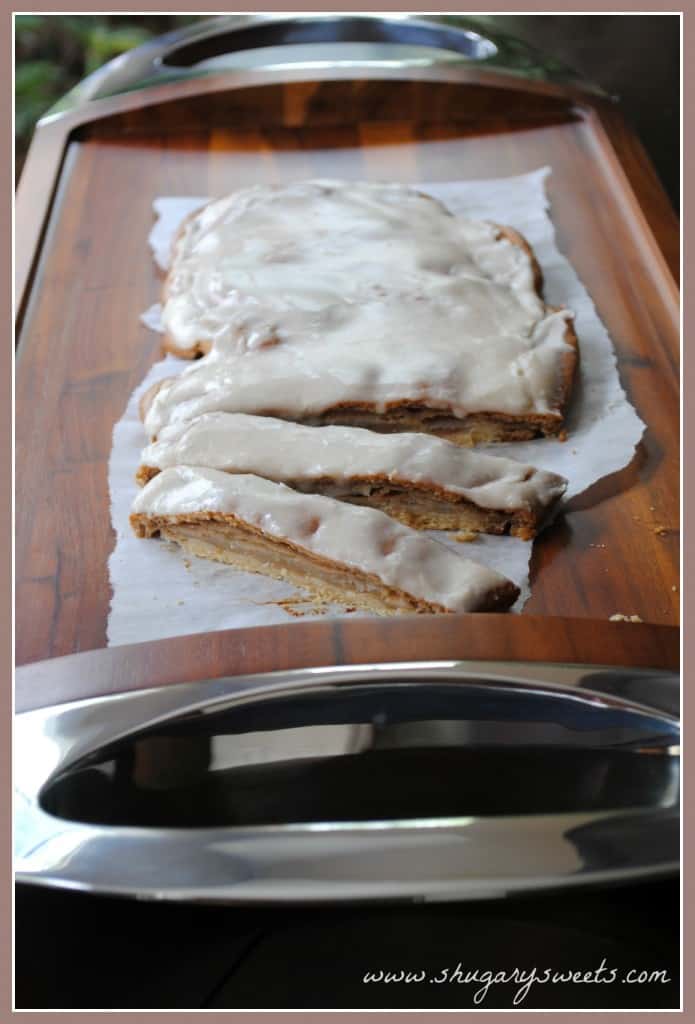 Nambe's pieces are of the best quality and the beauty outshines any food you make. That says a lot coming from this baker girl! Their products would be a perfect gift for a bride and groom, an anniversary, or just a big splurge! I've already picked out some other items I LOVE.
This tray is made of acacia wood and has sturdy alloy handles. I'm in LOVE with this tray. The tray retails for $225 (and one of you will get it FREE).
**you can see all the specifications HERE 
***GIVEAWAY CLOSED***
I know you all will be pleasantly surprised how gorgeous it is as well.
Also, be sure to scroll down and check out the recipe for this beautiful Apple Kringle. Just in time for fall entertaining!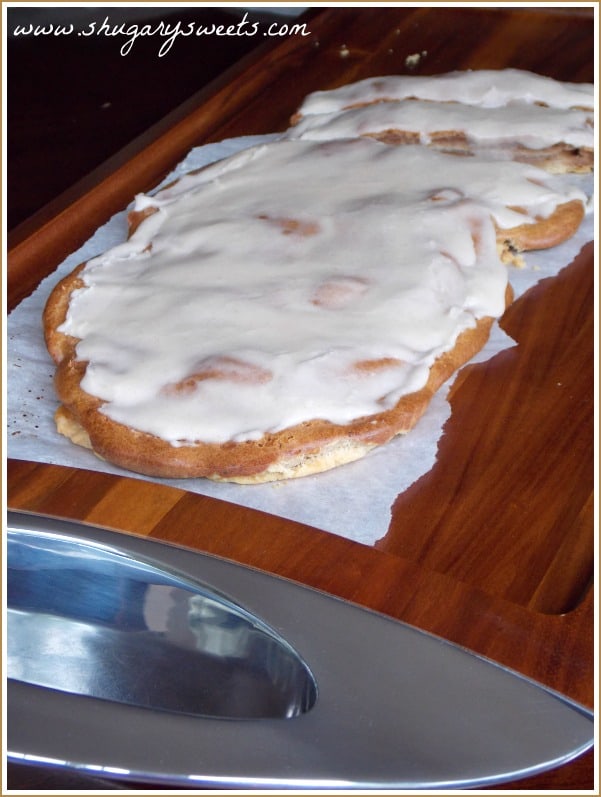 Ingredients
For the Crust:
1/4 cup unsalted butter, softened
1/2 cup all purpose flour
1 Tbsp water
For the Filling:
1/4 cup unsalted butter, softened
1/2 cup all purpose flour
1/3 cup water
2 eggs
1 tsp cinnamon
1/4 tsp ground nutmeg
1 Tbsp granulated sugar
1 apple, very thinly sliced (I kept peel on, your choice)
For the Glaze:
1 Tbsp unsalted butter, softened
1/2 tsp vanilla extract
1/2 tsp cinnamon
2/3 cup powdered sugar
2 tsp milk
Instructions
For the crust, mix ingredients together until fully combined. Dough will be sticky. On a large parchment paper lined baking sheet, shape dough into a 13inch by 4inch rectangle. (will be thin, try to make even thickness).
In a small saucepan, heat water with butter until it boils. Remove from heat and bean in flour. Add eggs, cinnamon, nutmeg and sugar. Mixture will be paste-ish, it's perfect.
Lay sliced apples over first layer (crust). Then pour (drop) layer of "filling" over the apples. Bake in a 350 degree oven for about 50 minutes. Remove and let sit for 10-15 minutes. Slide parchment paper onto cooling rack and continue to cool completely.
For the frosting, beat butter with vanilla, cinnamon, milk and powdered sugar until desired consistency. Frost kringle while slightly warm (NOT HOT). Let set about 20 minutes. ENJOY.