Apple Pie Fudge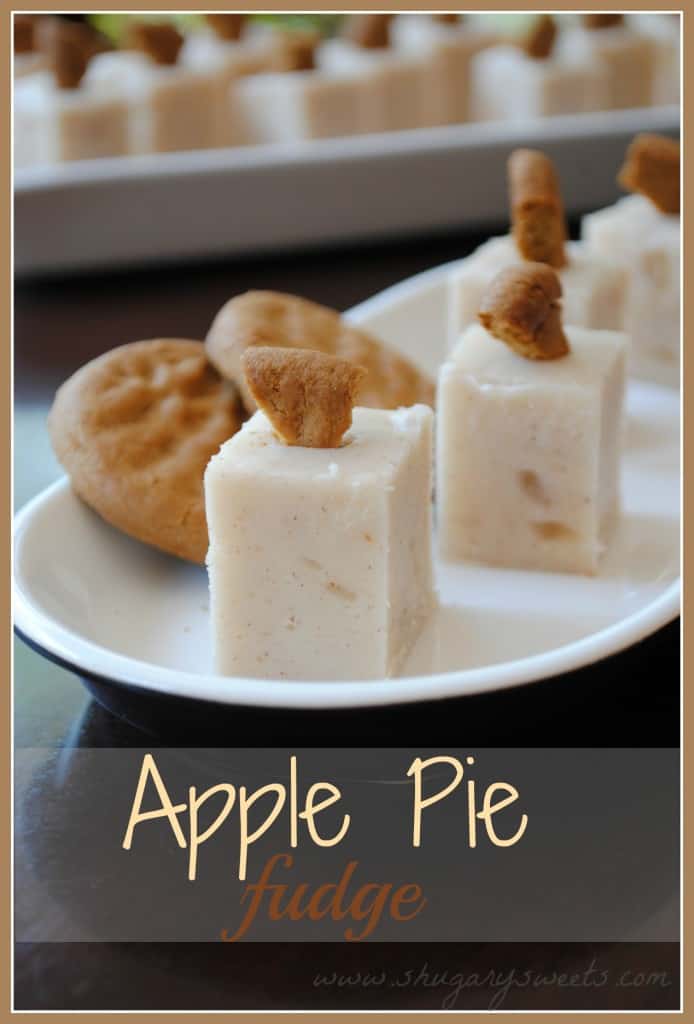 Hi, my name is Aimee, and I'm addicted to fudge.
See those bits of apple in there? Yep, apple. As in apple pie filling.
I couldn't do apple week without making fudge. I mean, you all expected this, right? You know that knowing how to make fudge is my special gift.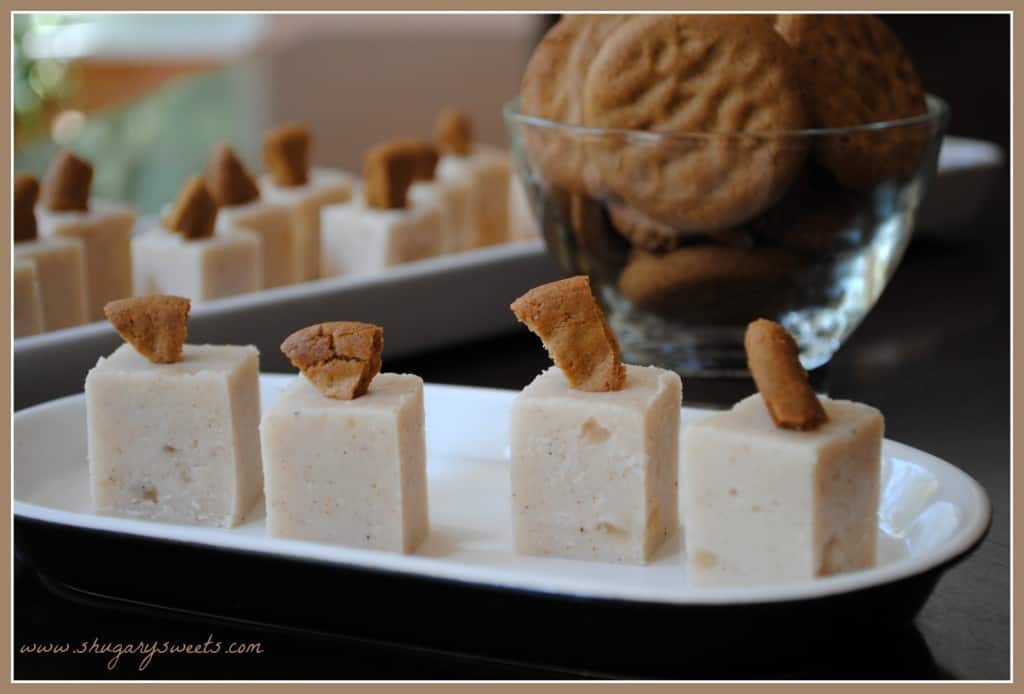 These were actually the first apple desserts I made for #appliciousweek!!
The creamy fudge with chunks of apple pie alone are amazing. But then I topped each one with a piece of a gingersnap (quite possibly one of my favorite cookies…)

If you wait a few hours after putting those cookie bits on, they soften like a pie crust. OMG. LOVED this fudge!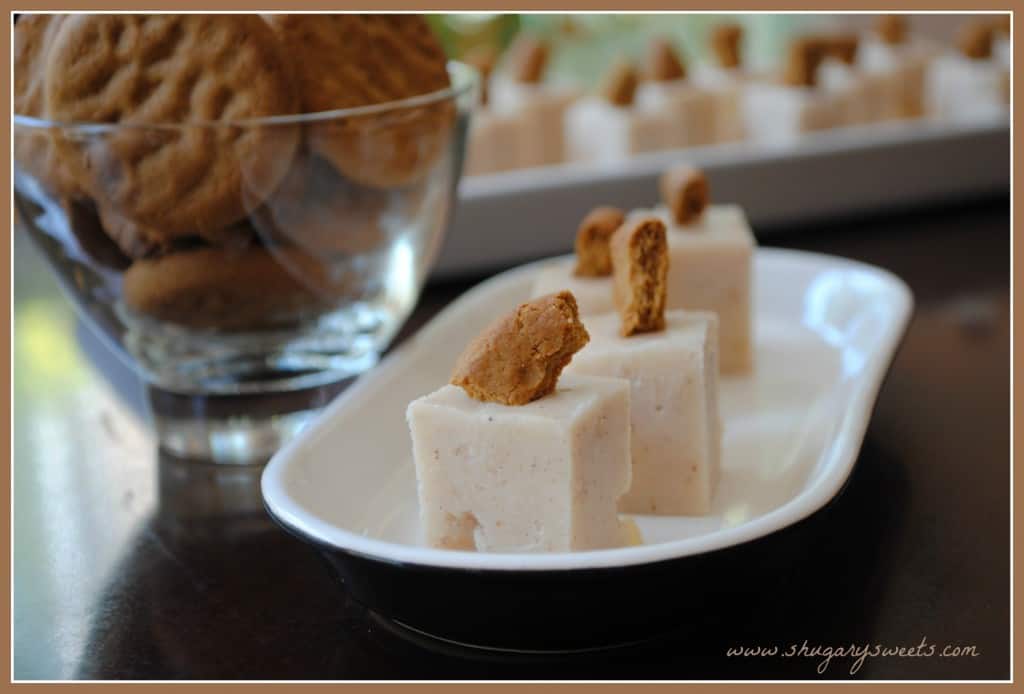 I hope you have enjoyed Apple Week! Check out some of the other blogs participating: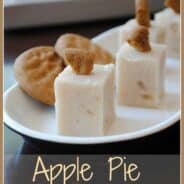 Apple Pie Fudge
Yield: 48 pieces
Prep Time:3 hours, 15 minutes
Cook Time:5 minutes
Ingredients:
3 cup granulated sugar
3/4 cup unsalted butter
pinch of salt
1 cup heavy cream
1 tsp cinnamon
1/2 tsp nutmeg
1/2 tsp allspice
1/2 cup apple pie filling
3 cup white chocolate
12 gingersnap cookies, broken into bite site pieces
Directions:
Line an 8x8 baking dish with parchment paper. Set aside.
Add white chocolate and apple pie filling to a mixing bowl, attach whisk to mixer. Set aside.
In a large saucepan, heat sugar, butter, salt, cream, cinnamon, nutmeg and allspice over medium high heat. Bring to a rolling boil and stir continuously for 4 minutes. Remove from heat.
Quickly pour mixture into prepped mixing bowl with white chocolate and apple pie filling. Beat on medium speed until white chocolate is smooth (about 2 minutes). Pour into baking dish. Refrigerate for 3 hours, until hardened, or overnight.
Remove parchment paper from pan and place on cutting board. Cut fudge into small bite sized pieces and top with a small piece of cookie. Store in covered container in refrigerator. Use within one week, or freeze. ENJOY!
**when using the apple pie filling, make sure to use more apples than filling.
MAKING THIS RECIPE? Share it with me on Instagram using the hashtag #ShugarySweets so I can see what you're cooking up in the kitchen!