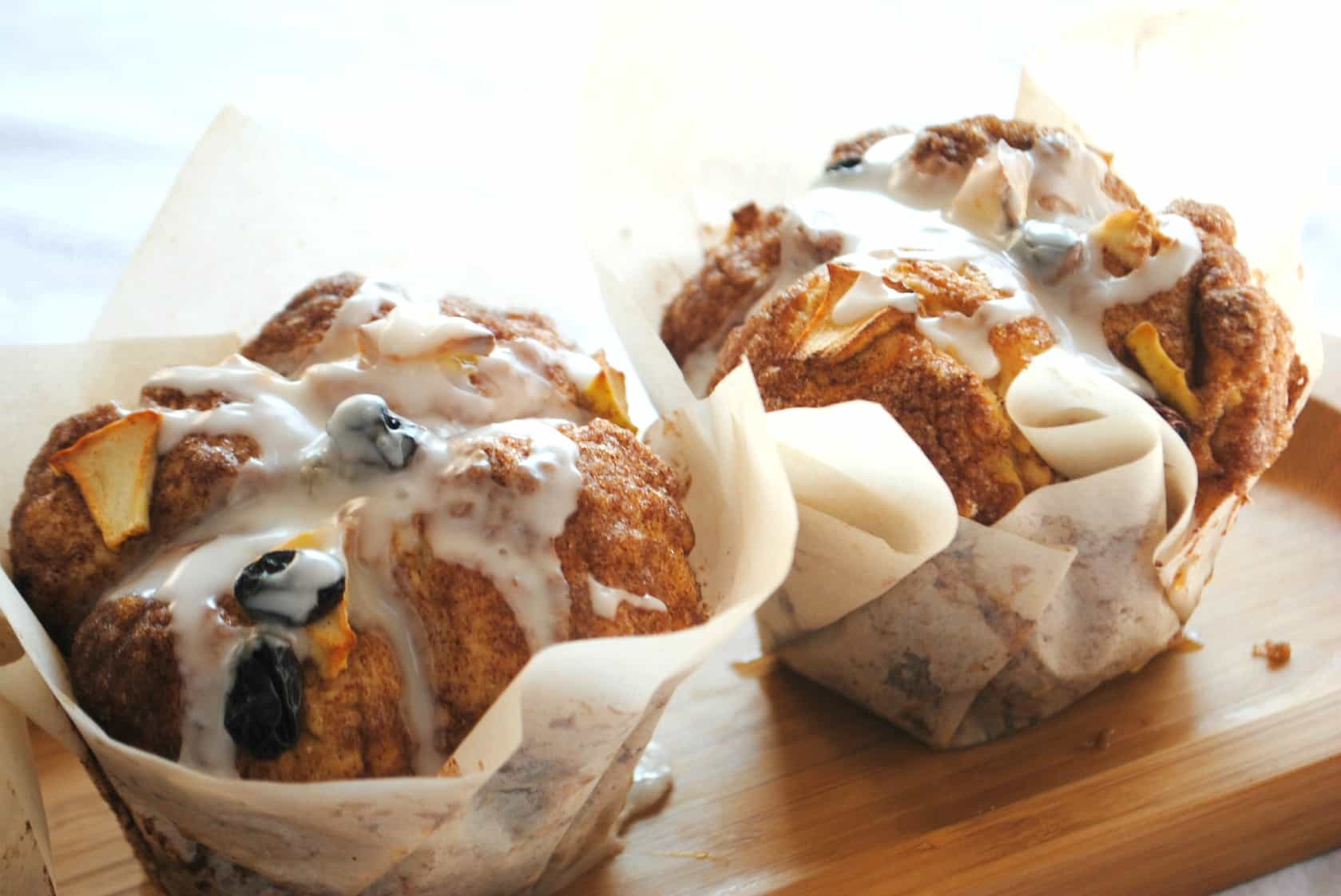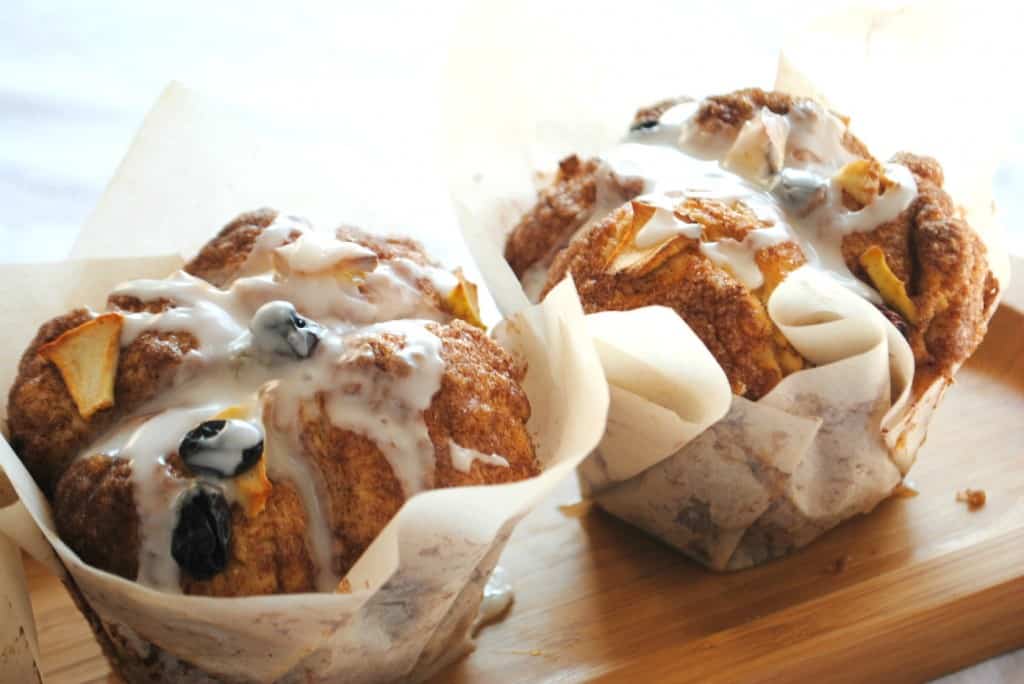 Oh help me. It's become tradition now for me to bake muffins every week before a swim meet. And most of the time I use a tried and true blueberry muffin recipe.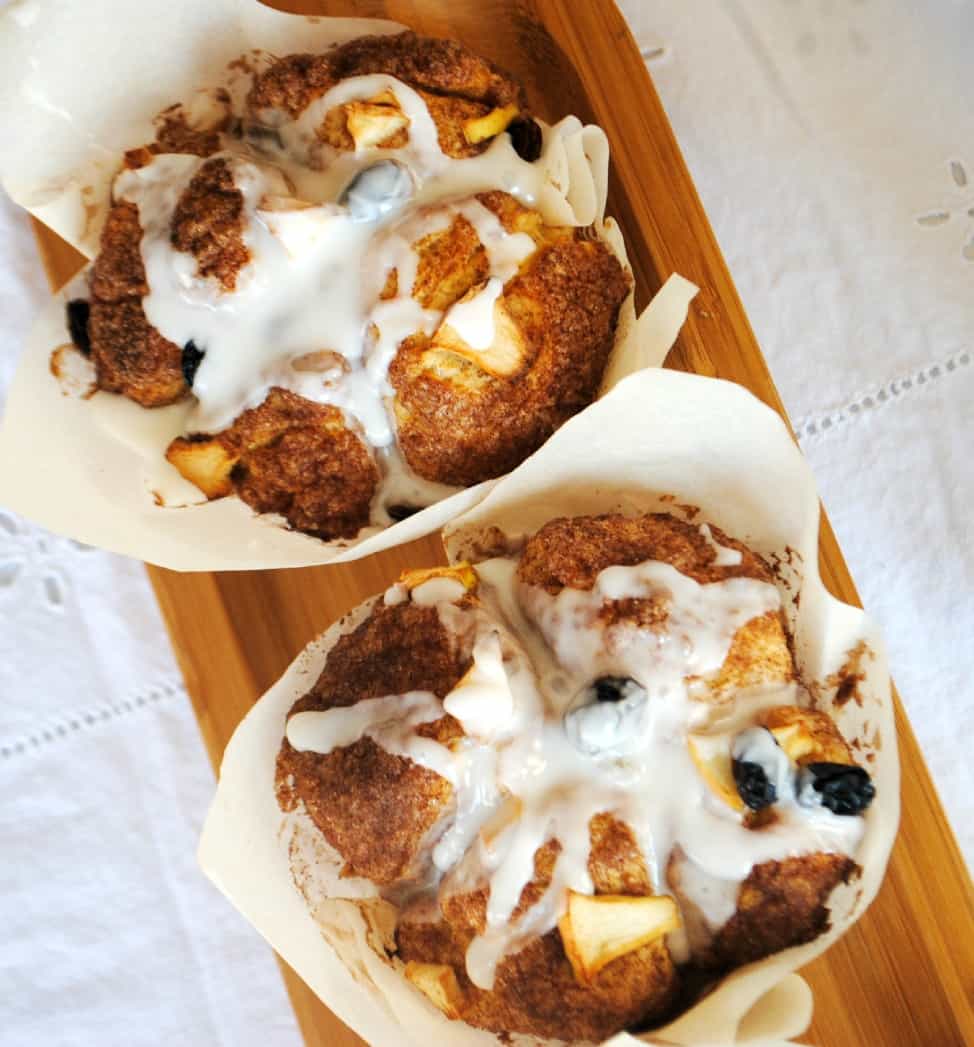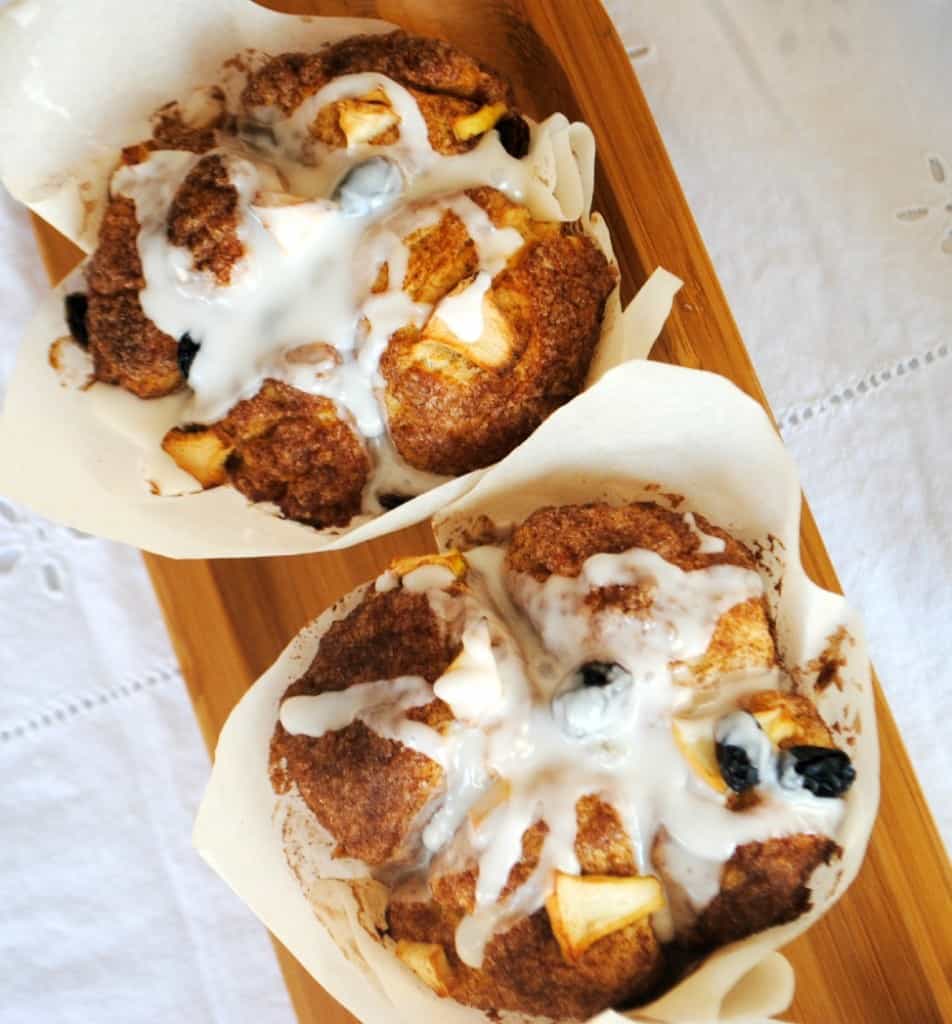 However this time, I wanted to replicate Panera's cobblestone muffins. Have you had these? They are dense cinnamon muffins with apples and raisins and glaze.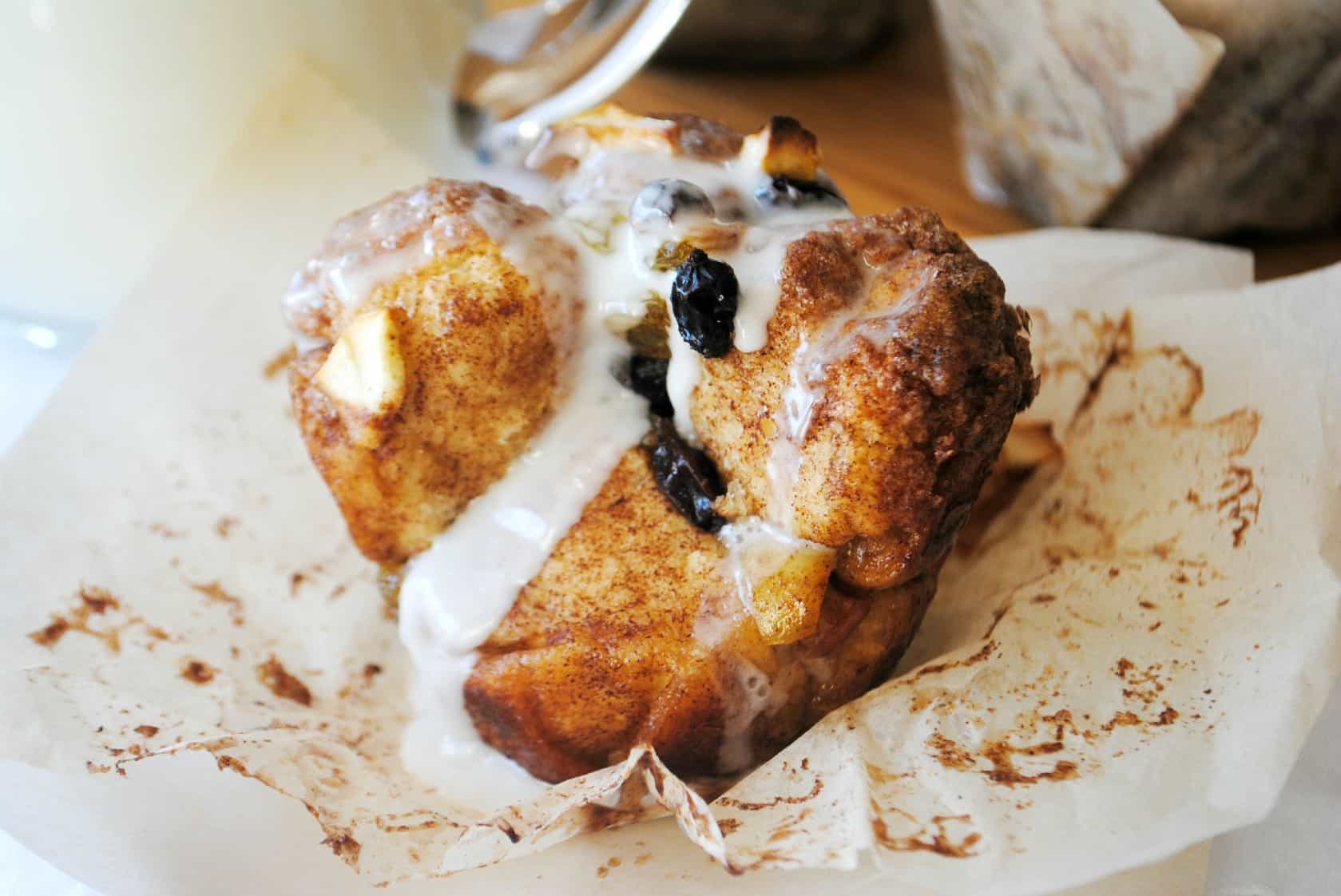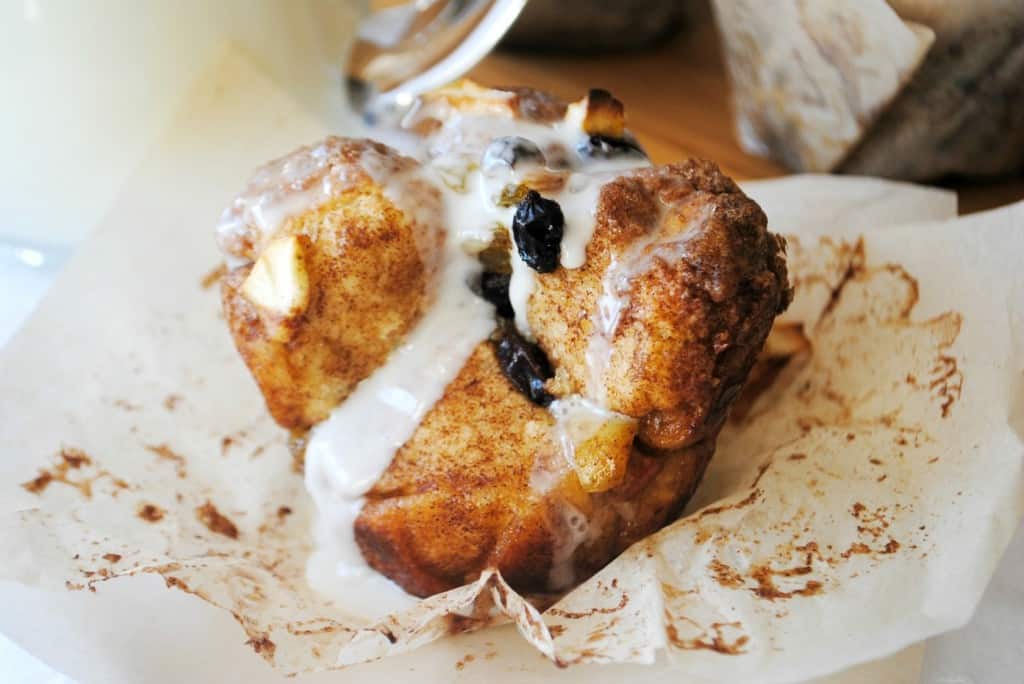 And I made them the size you would give a giant. Except I'm not a giant and I ate them anyways.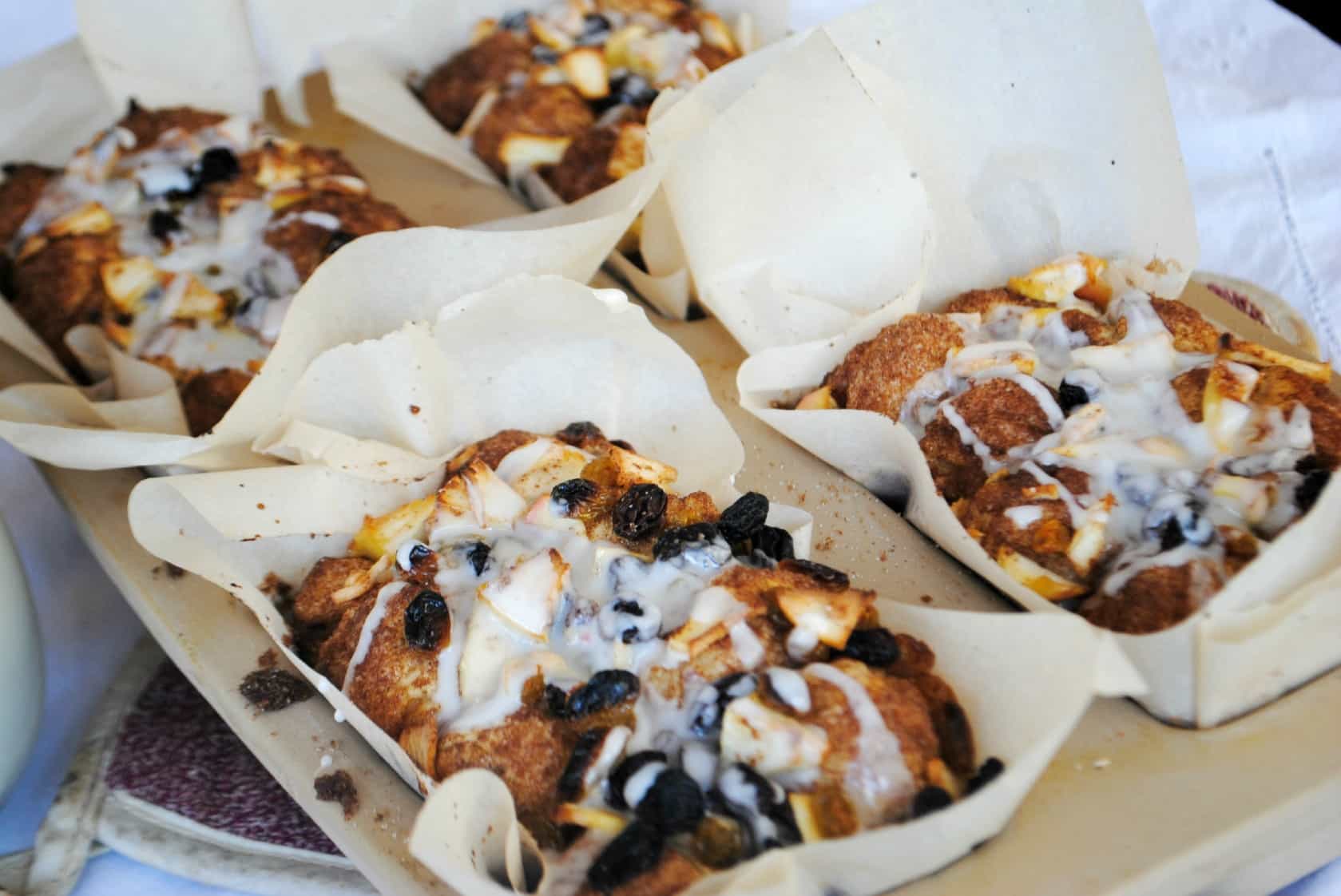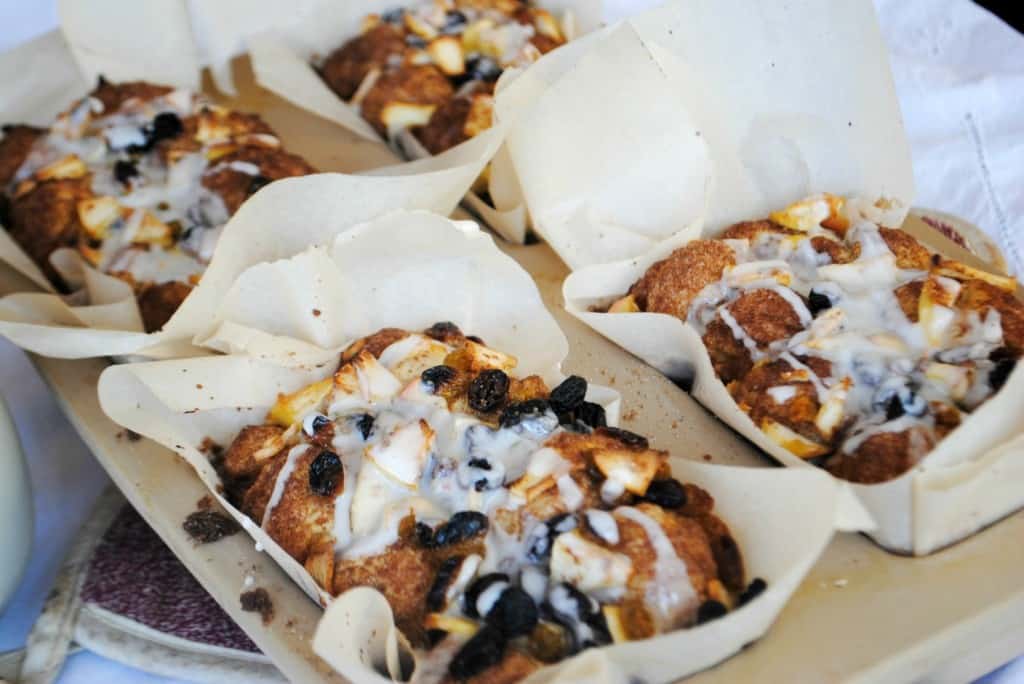 And then I baked some mini loaves. And ate those too. They are that good!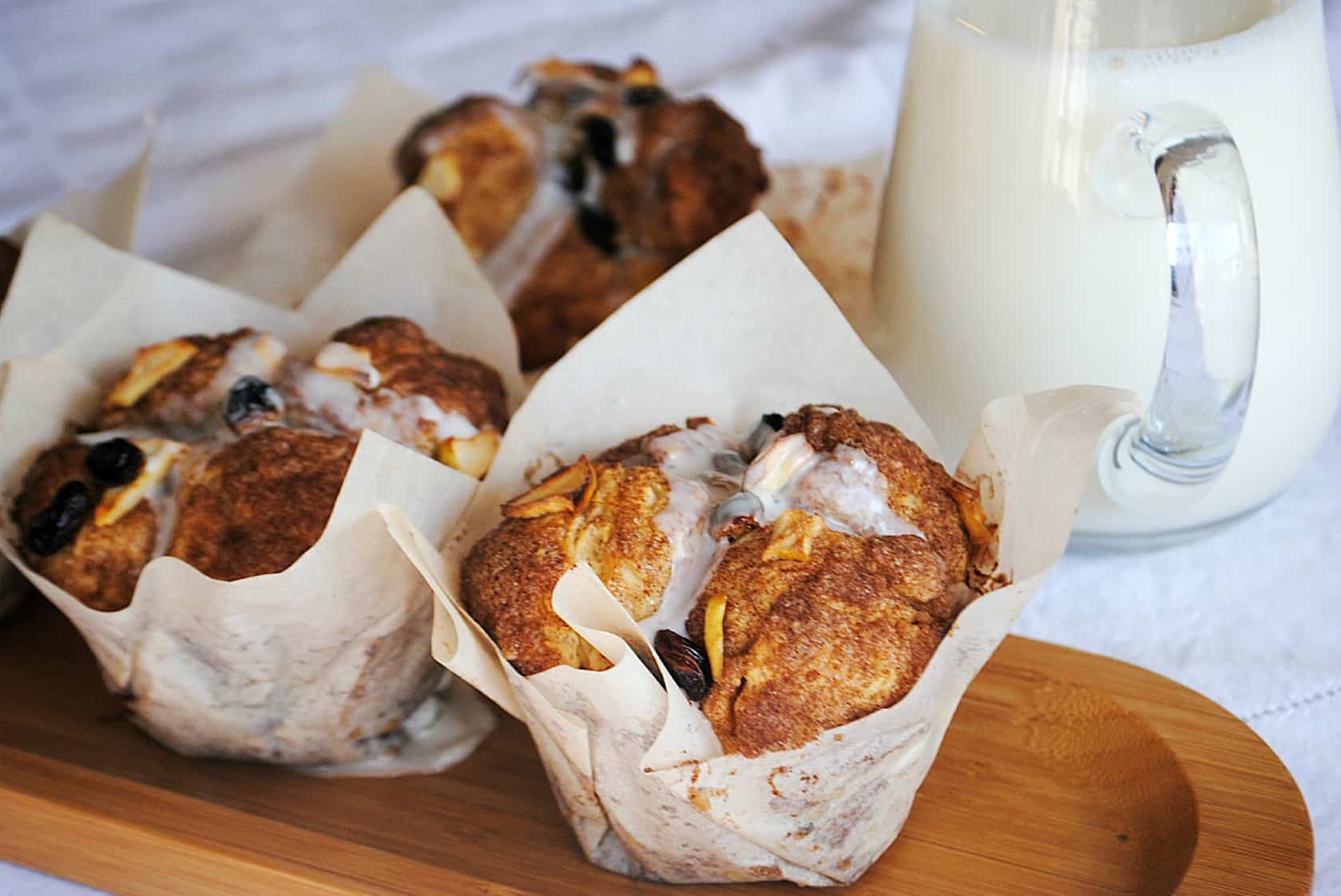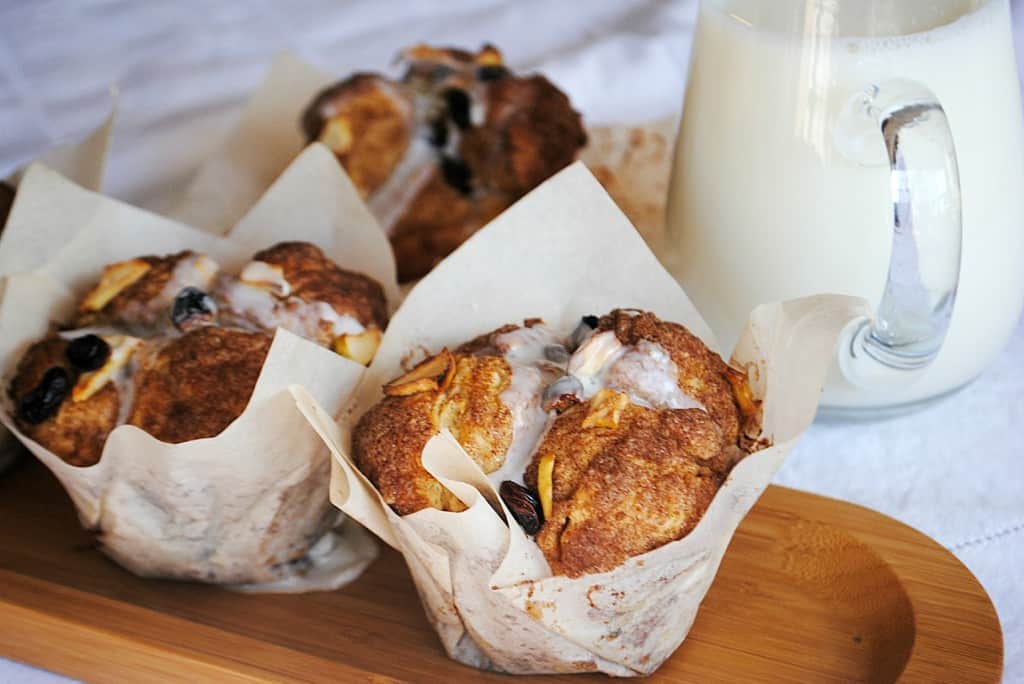 Thank you to Crunch Pak for providing us some fun apple slices, which resulted in an easier step to making these muffins! Delish. These apples were perfect not only for baking, but snacking right out of the bag. We loved them!! (and this is my own opinion, like there was any doubt I would lie on my own blog)!