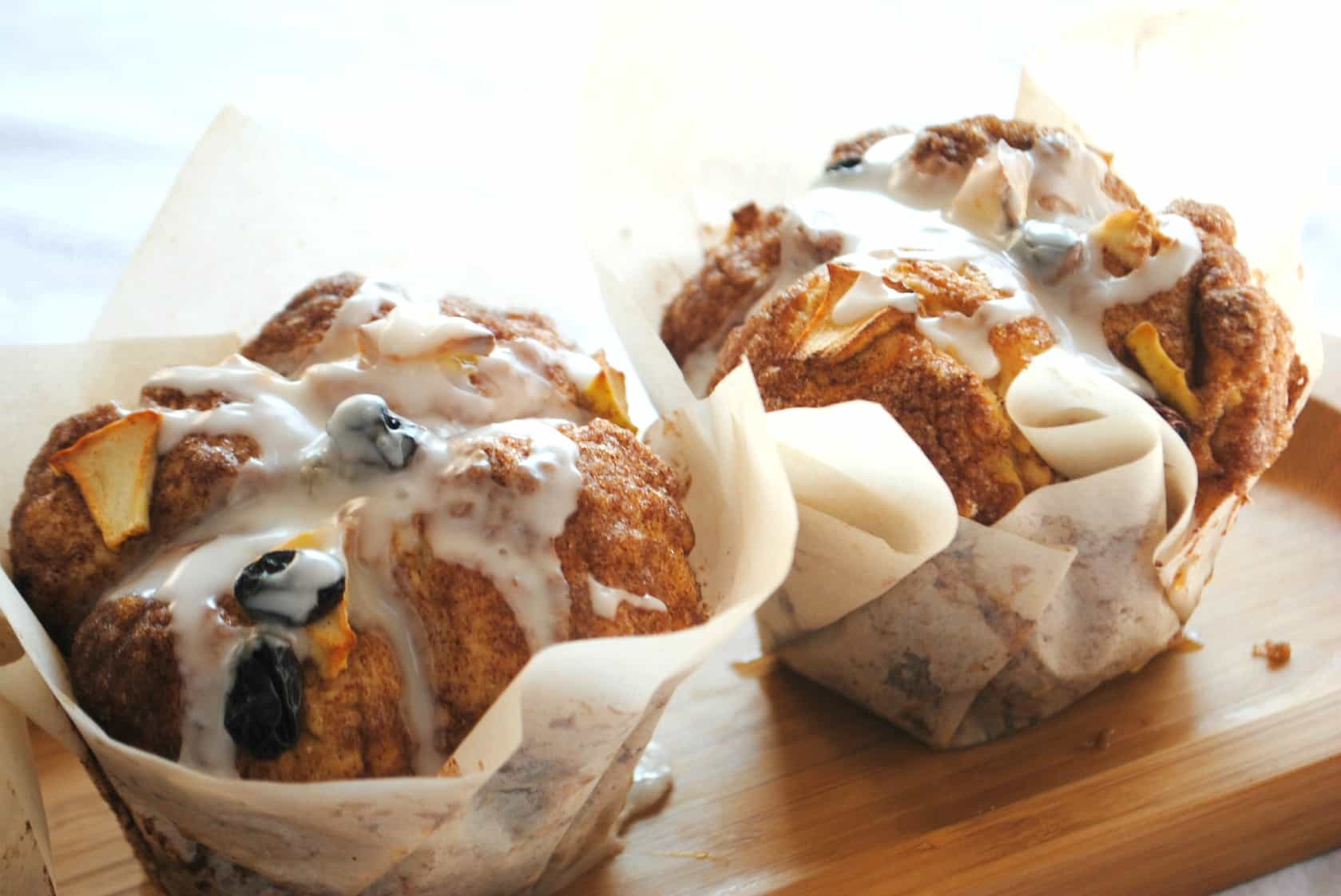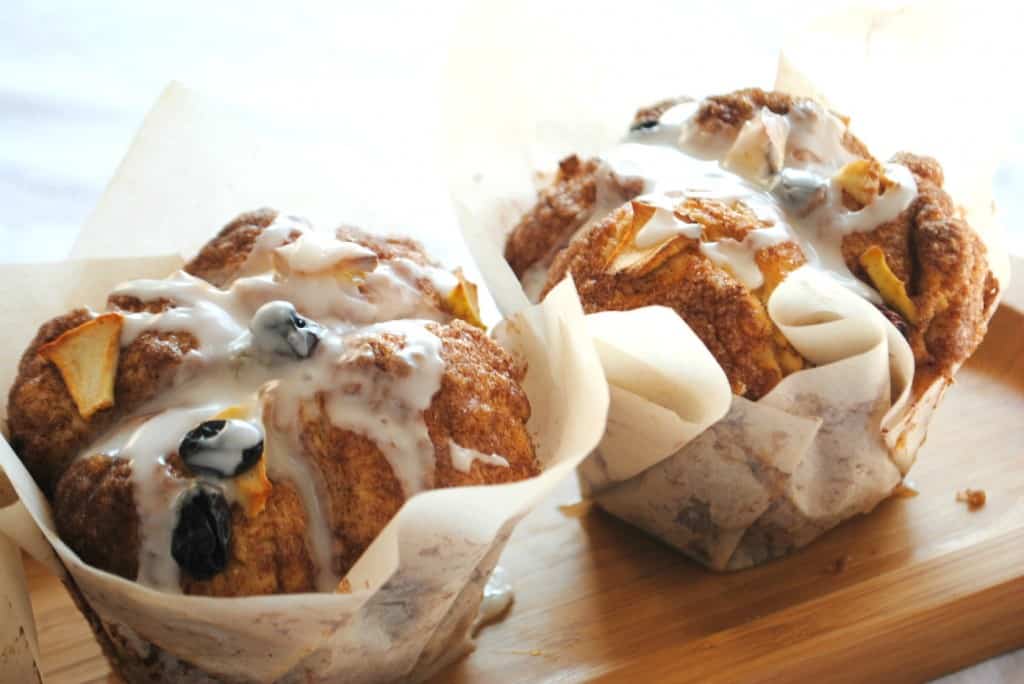 Oh help me. It's become tradition now for me to bake muffins every week before a swim meet. And most of the time I use a tried and true blueberry muffin recipe.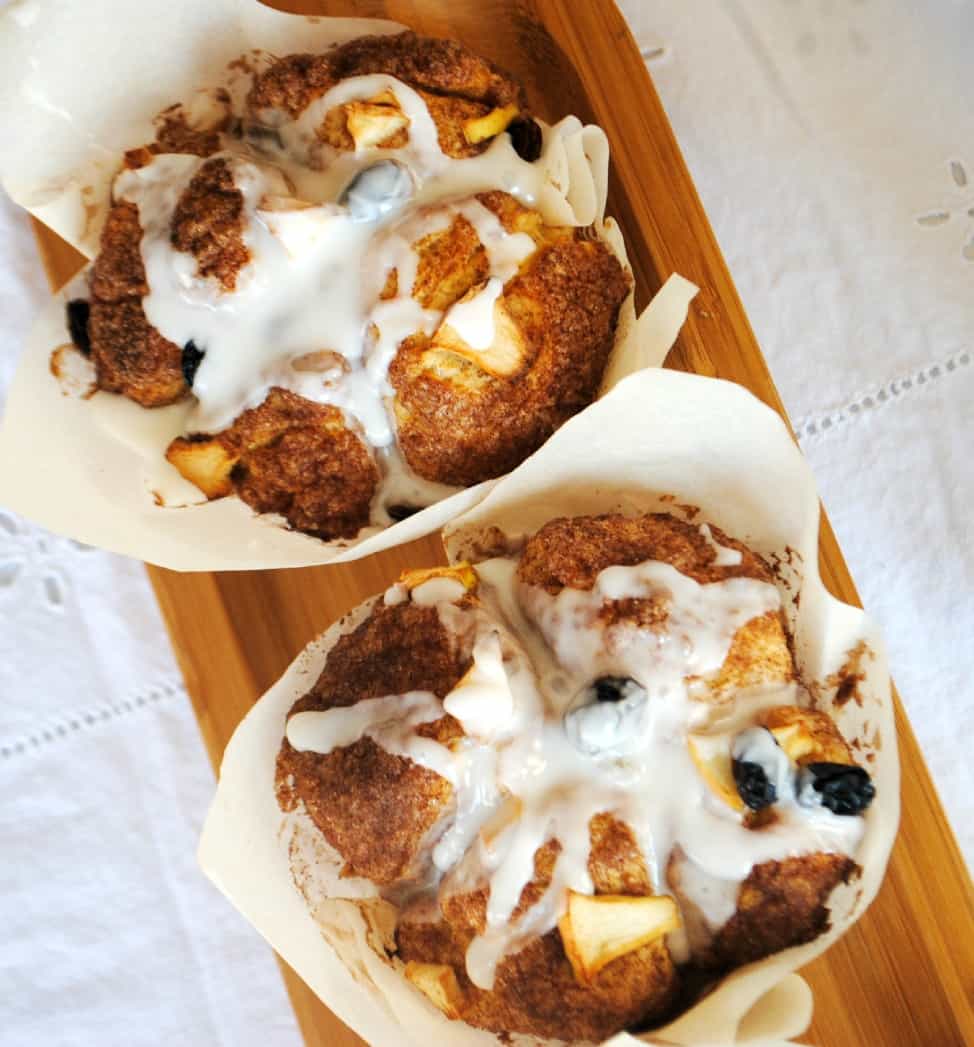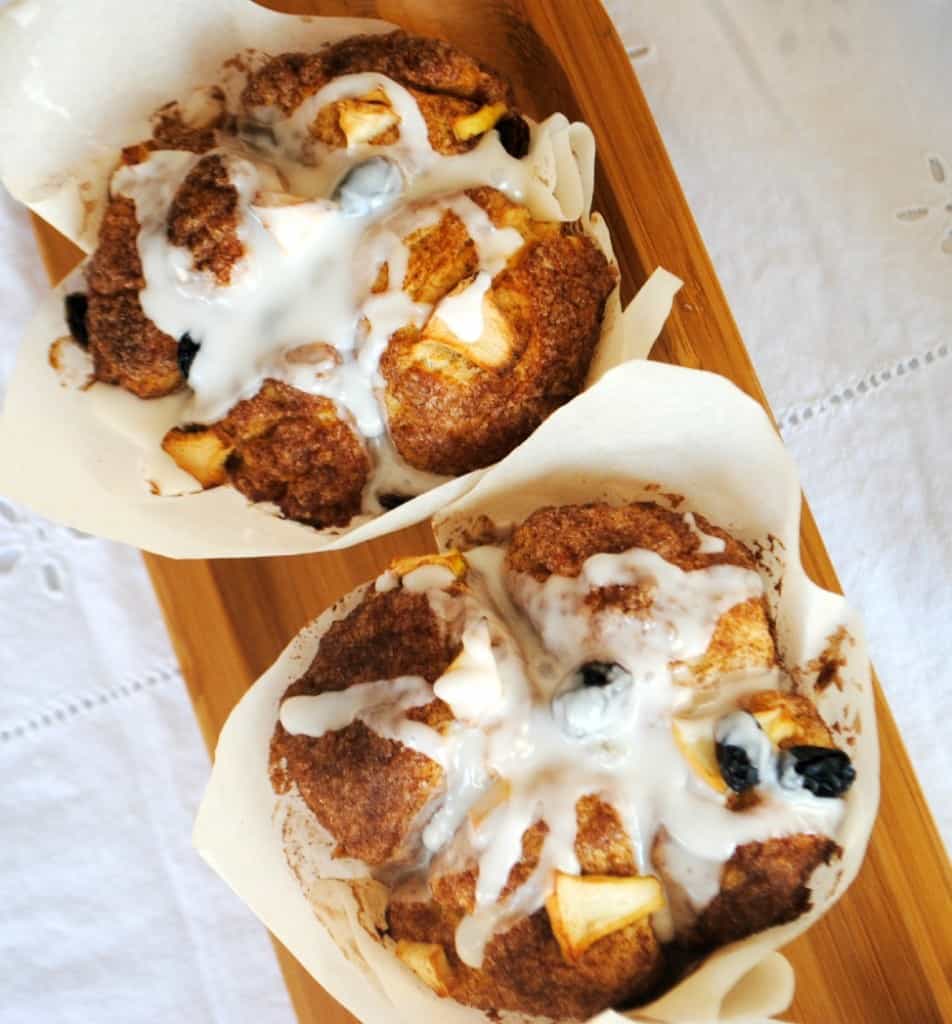 However this time, I wanted to replicate Panera's cobblestone muffins. Have you had these? They are dense cinnamon muffins with apples and raisins and glaze.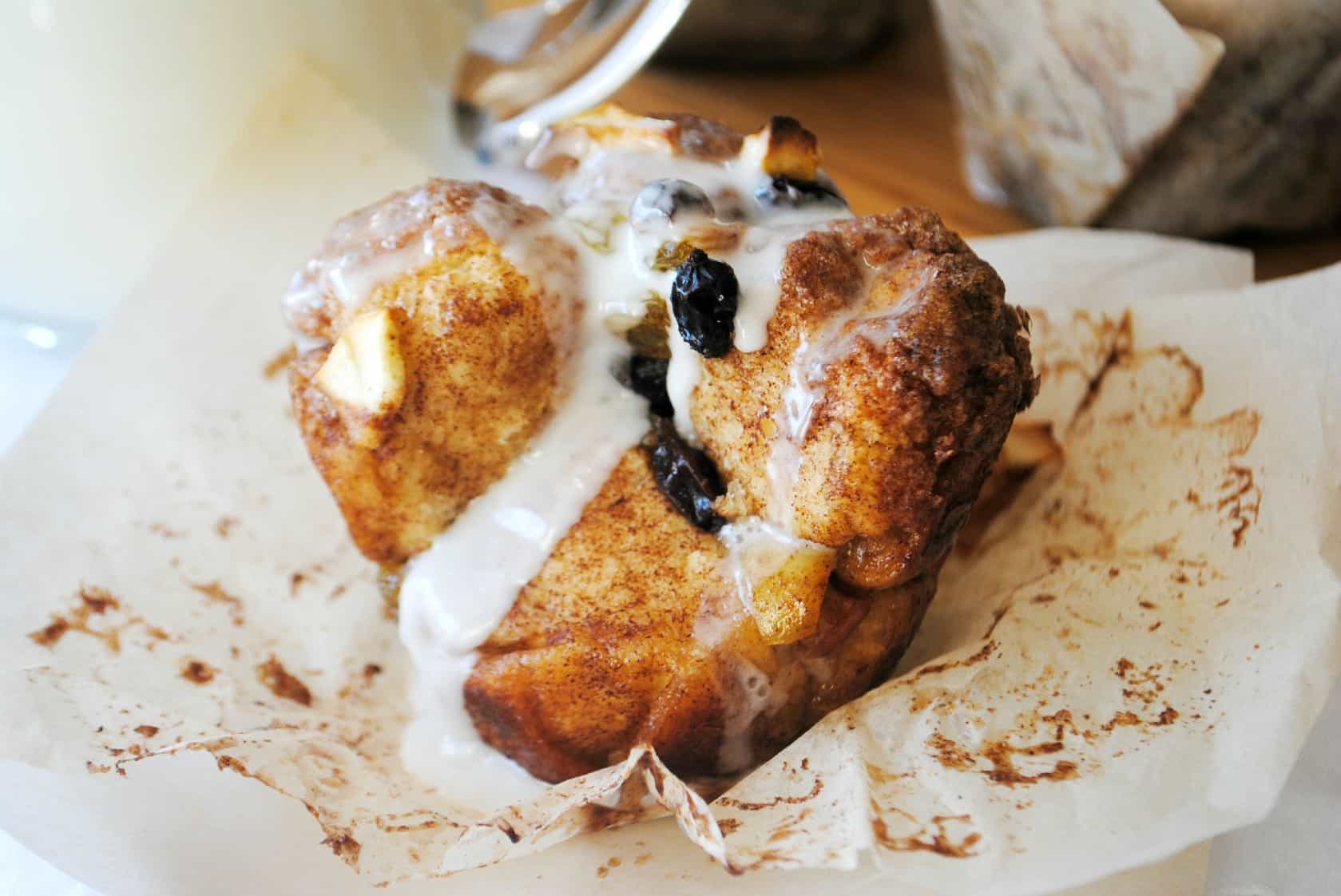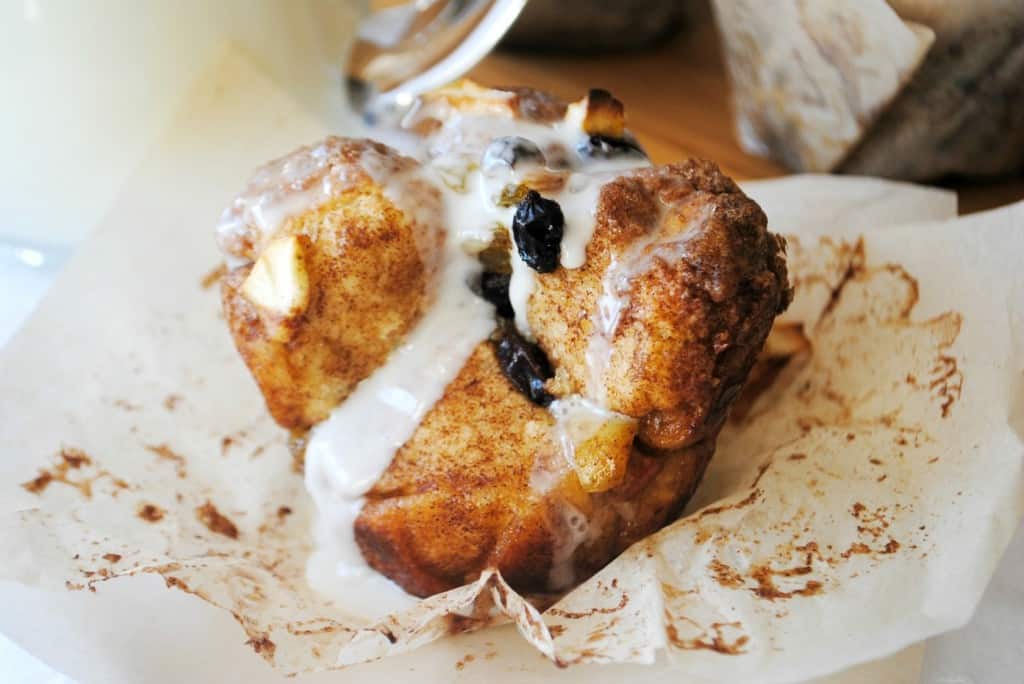 And I made them the size you would give a giant. Except I'm not a giant and I ate them anyways.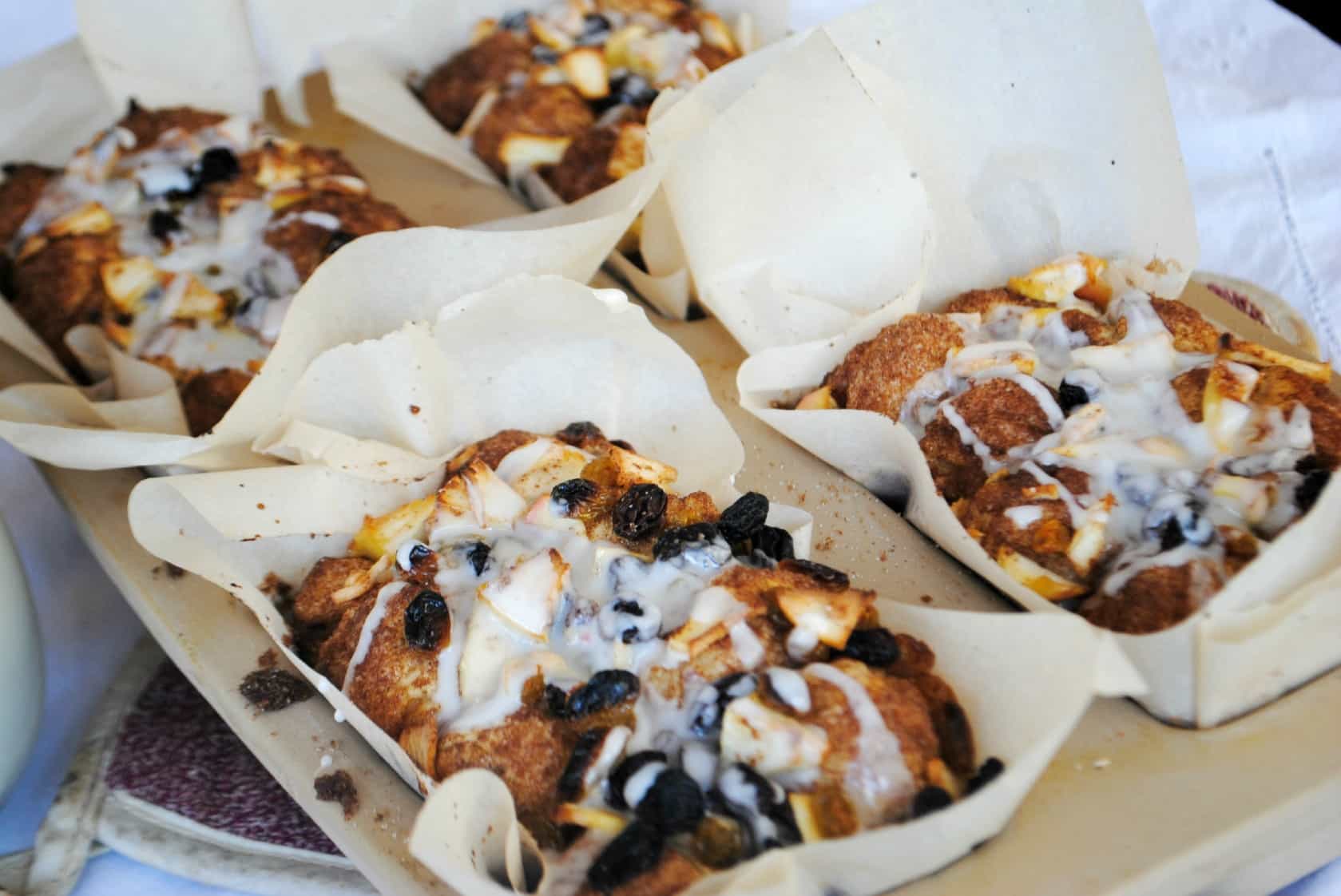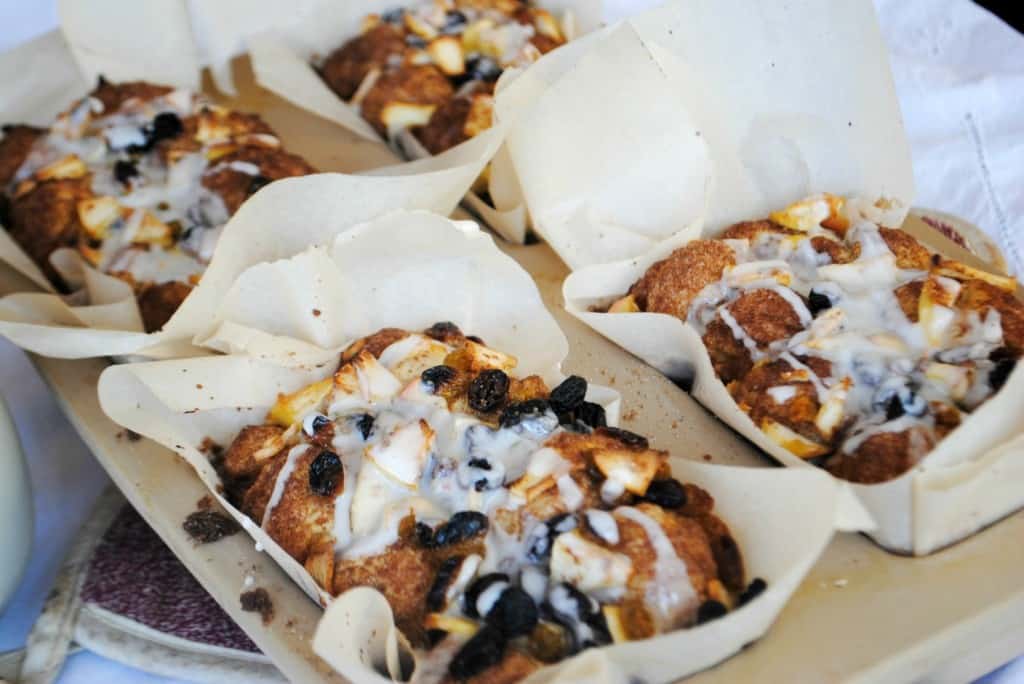 And then I baked some mini loaves. And ate those too. They are that good!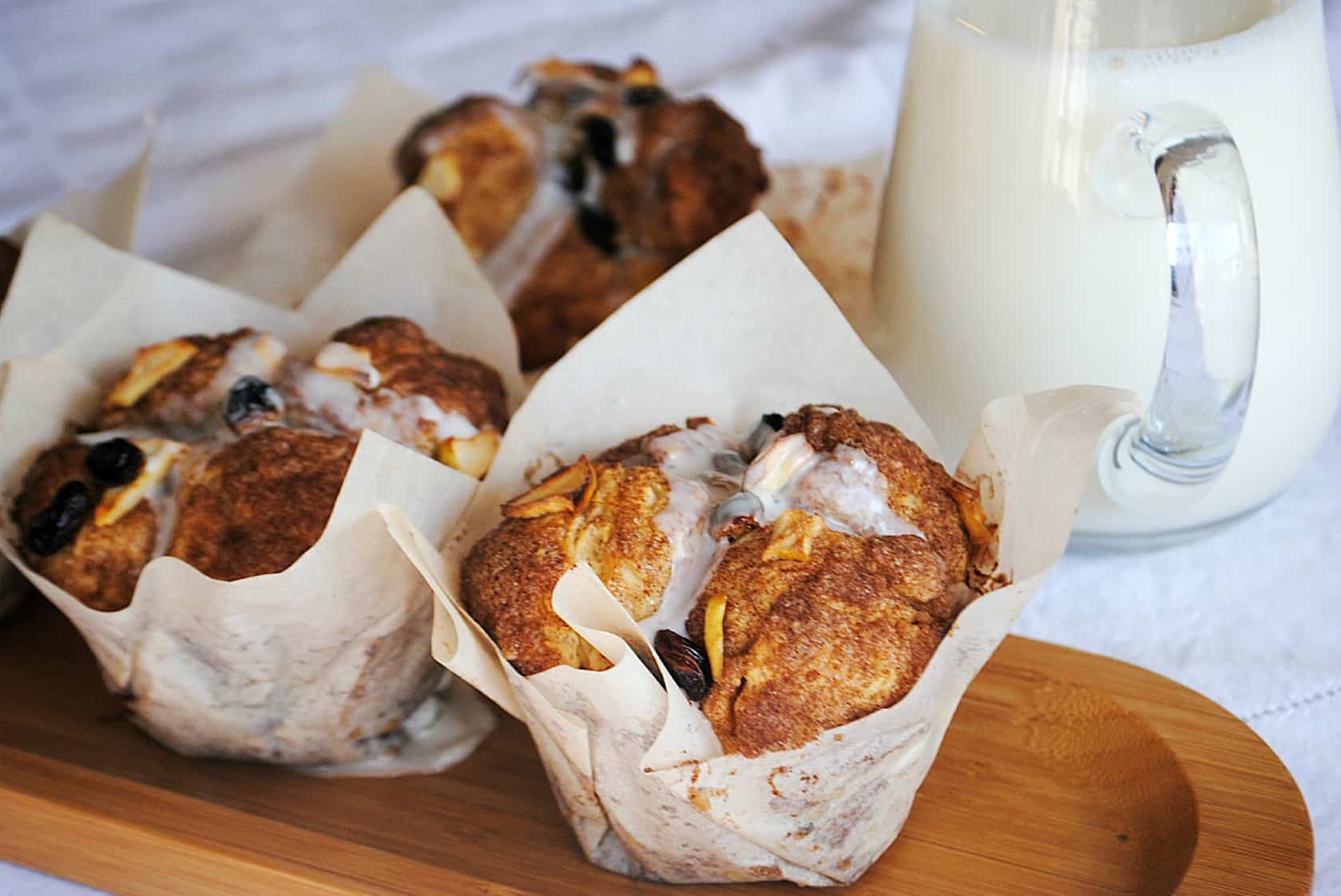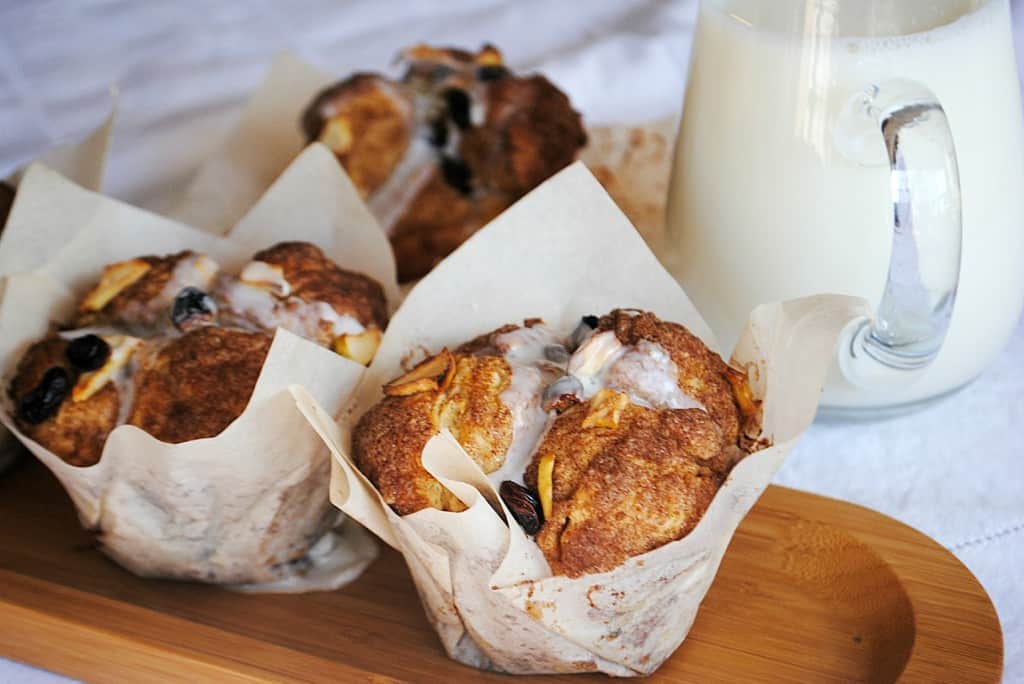 Thank you to Crunch Pak for providing us some fun apple slices, which resulted in an easier step to making these muffins! Delish. These apples were perfect not only for baking, but snacking right out of the bag. We loved them!! (and this is my own opinion, like there was any doubt I would lie on my own blog)!
Yield: 14 jumbo muffins
Apple Raisin Cobblestone Muffins
Ingredients
For the Dough:
4 eggs
1 cup granulated sugar
1 tsp kosher salt
2 cup skim milk, warmed
4 oz butter, melted
7 cup flour, divided
2 pkg (0.25oz each) quick rise yeast
For the Coating:
3/4 cup butter, melted
1 cup brown sugar
1 cup granulated sugar
1/4 cup cinnamon
For the Filling:
2 apples, cored and diced (I leave skin on)
1/2 cup raisins
1/2 cup golden raisins
For the Icing:
1 cup powdered sugar
2 Tbsp milk
Instructions
In large mixing bowl, mix together yeast with warmed milk. Add in the eggs, sugar and salt. Continue to mix in the melted butter and 3 cups flour. Add remaining flour until combined, trying not to over mix. Turn dough out into a greased bowl, cover and let rise until doubled in size.
Line large muffin cups with liners or parchment paper. Put melted butter in one bowl, and combine brown sugar, sugar and cinnamon in a separate bowl. Pinch off 2 Tbsp sized balls of dough, roll into a ball. Drop dough into melted butter, then into cinnamon sugar mixture. Place in bottom of muffin cup. Repeat until you have 3 balls in bottom of each cup.
In small bowl, mix together raisins with apples. Place a tablespoon of filling onto dough balls. Repeat making dough balls by adding 4 balls to the top of each muffin. Again, sprinkle with 1 Tbsp of raisin/apple filling. When all muffins are ready, bake in a 350 degree oven for about 25 minutes.
Remove and allow to cool. In small bowl, whisk together powdered sugar and milk. Drizzle over muffins and enjoy!