Delicious Apple Ring Fritters start with juicy apples and a buttermilk batter before frying to a golden brown! Then coat them in sugar and serve with your favorite caramel or chocolate dippers!
**I am part of the Ambassador program with Crunch Pak apples. While I have been compensated for this recipe, all opinions are 100% my own**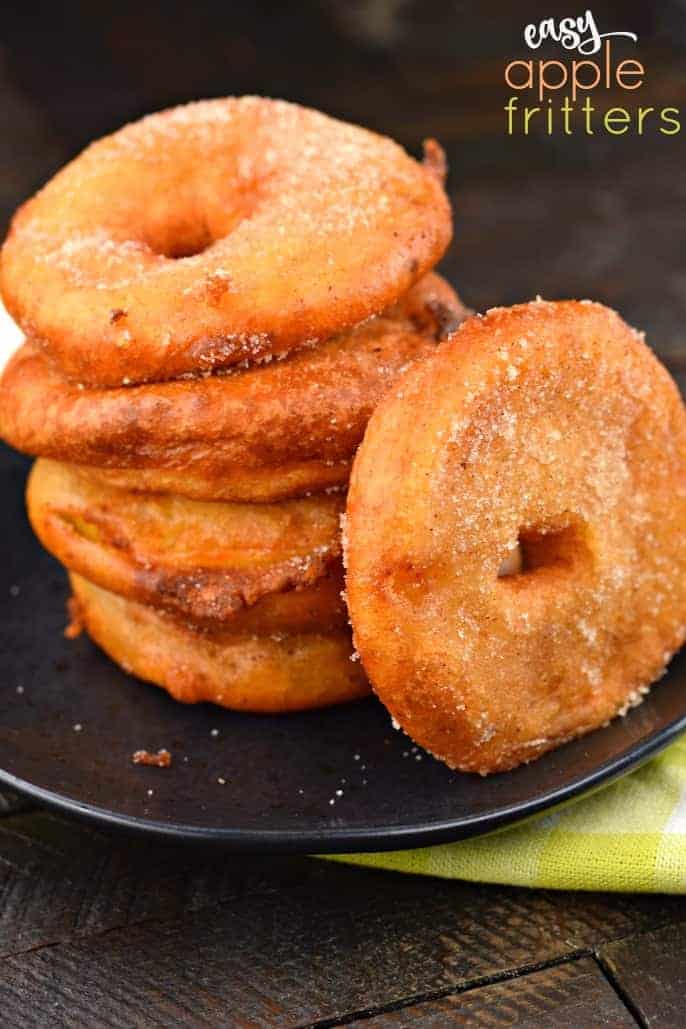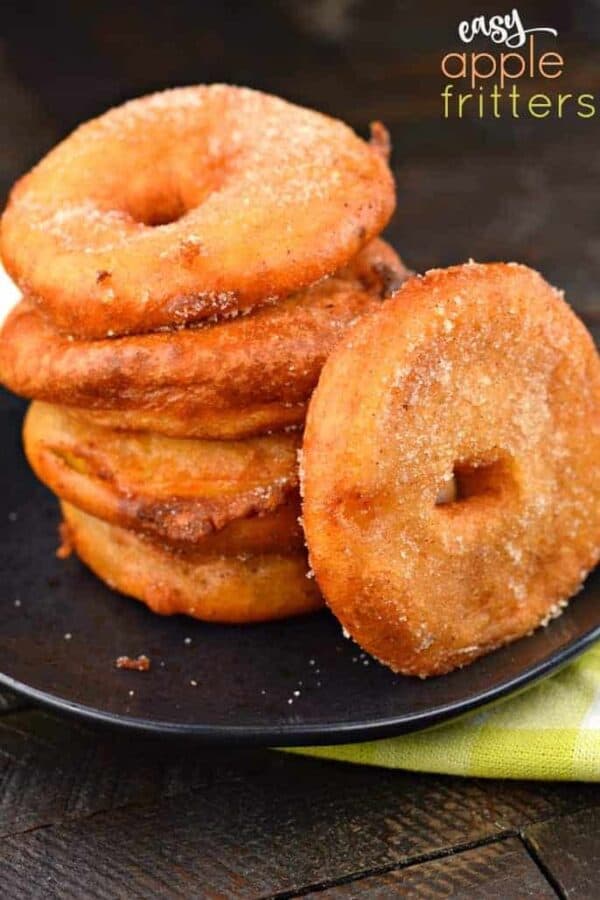 Fall came to Chicago and then disappeared again, with temps in the mid 80's this weekend. I love those unexpected warm days in the middle of September!
When people think of Fall, they usually visualize pumpkins, apples, sweaters and boots, and coffee (okay fine, coffee makes my list no matter what season)! Today, I've got a delicious apple recipe that your family will LOVE.
But first, I think you need to know about this easy, Apple Ring Fritters shortcut. I regularly share recipes for Crunch Pak apples around here…you know, the sweet, sliced apples that everyone loves. Guess what?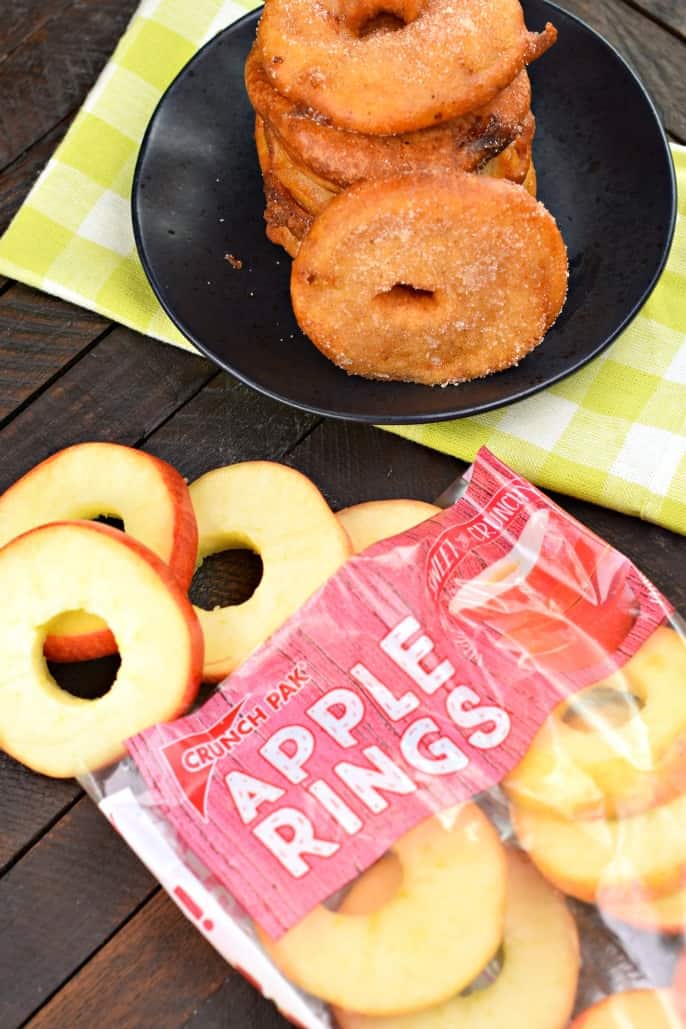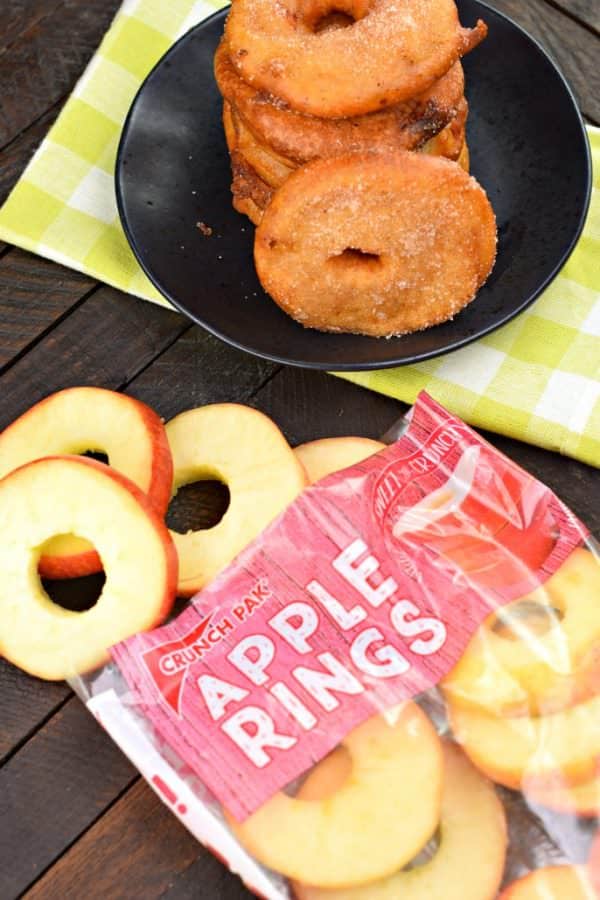 They now sell APPLE RINGS.
I'm so excited you guys. Here's why. I'm lazy. As much as I love seeing all these awesome recipes on pinterest using Apple Rings, I know I'll never take the time to core and slice an apple into rings. I just know myself.
No more holding back now though, because I'll be stocking up on these Crunch Pak Apple Rings for Fall. And the first recipe I'm sharing is this crazy easy APPLE RING FRITTERS idea.
One thing I'm here to tell you.
You don't need a deep fryer.
Okay? If you have one, great. If you don't, grab a stainless steel (or cast iron) skillet, or small saucepan. Add about an inch of canola oil (or vegetable oil) and heat it up. While it's warming up, I whip up the batter to dip the apple rings into. Oh, and no need to prep those apples, I simple just open the bag of Crunch Pak Apple Rings, haha!! I don't even peel them for this recipe!
Once your oil is hot (about 375°F), dredge your apple ring in the batter and put it in the hot oil. Cook it until it browns on one side, then flip to the other side and allow it to become golden brown!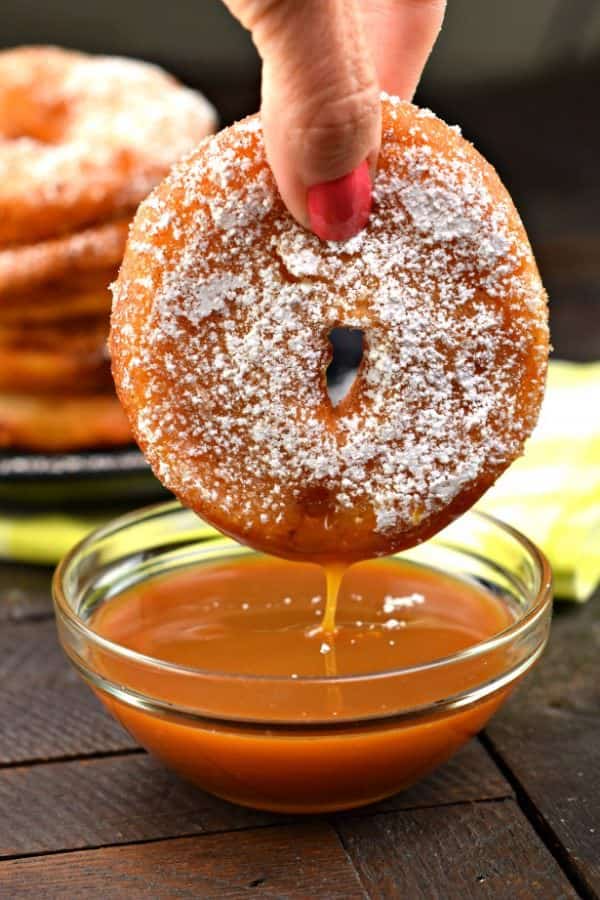 While these are simply delicious as is…you can go a step further and make a few fun (SWEET) toppings. The first, is sprinkle them with cinnamon sugar as soon as you remove them from the oil. I actually do this to ALL of them. That way I know they are sweetened like a fritter SHOULD be!
The second option would be to cool for a few minutes, then coat them in powdered sugar (I do this AFTER adding the cinnamon/sugar blend). Go one step further and serve with some caramel or chocolate to dip them in!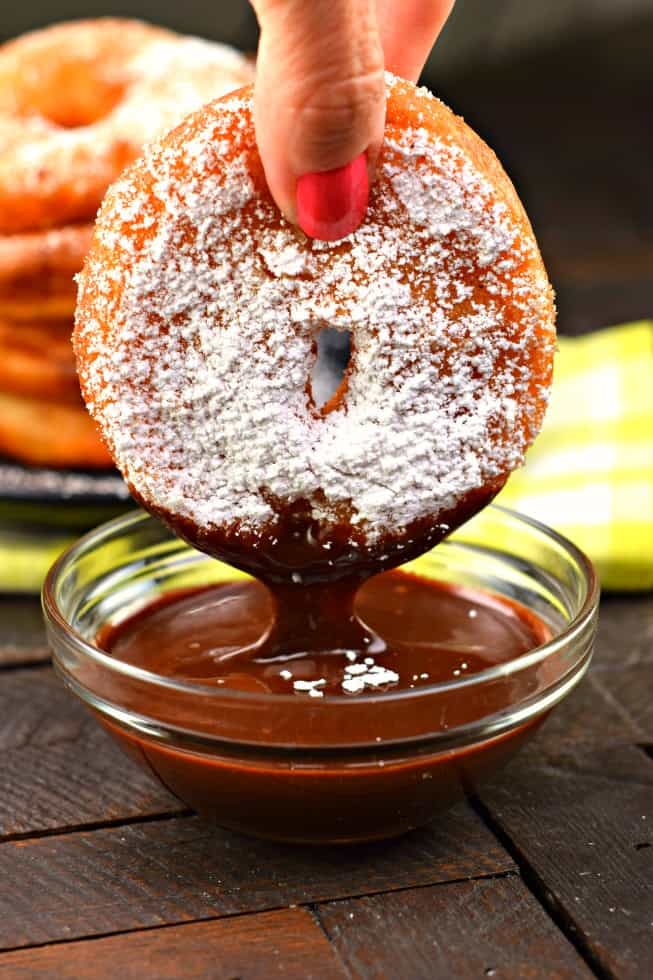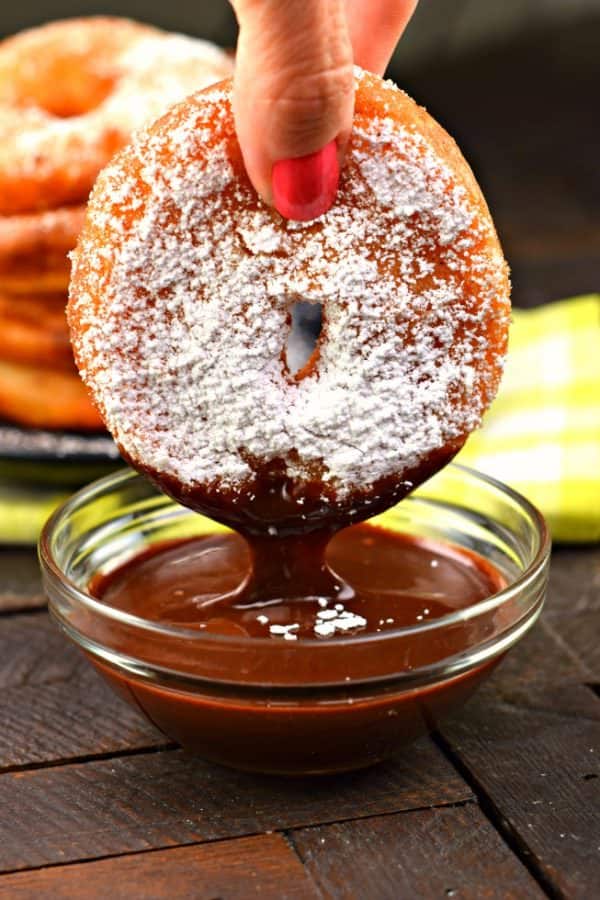 However you serve them, I'm sure these will be a hit. They are immensely satisfying hot out of the pan….but they have a whole 'nother level of deliciousness if you let them cool and coat them in powdered sugar. Seriously, you decide. It's a win no matter what!
Want more APPLE RING recipes?
Stay tuned! Jocelyn from Inside BruCrew Life and myself will be hosting APPLE WEEK in October, and we each have a few exciting APPLE RING recipes up our sleeves! If you follow me in Instagram, you may see a sneak peek in my stories!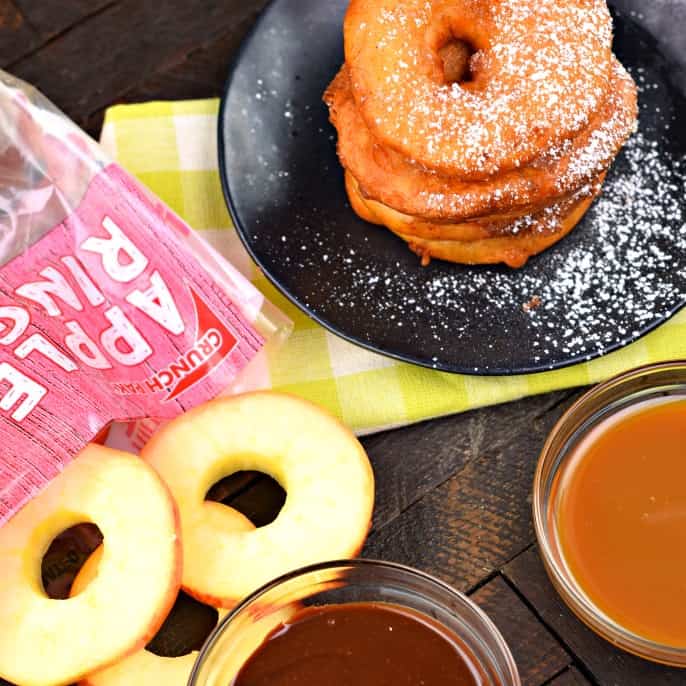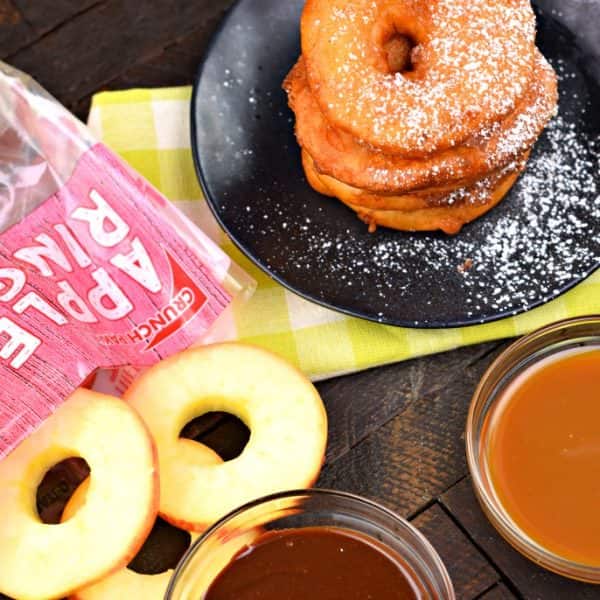 Be sure to stop on over to Crunch Pak for some delicious recipes and ideas!
blog | recipes | facebook
If you love today's APPLE dessert here are a few of my favorites:

**Today's recipe is sponsored by Crunch Pak apples. While I have been compensated to be a part of their Blogger Ambassador program, all opinions are 100% my own**