Big, Bakery Style Blueberry Muffins packed with flavor and blueberries! You'll love these freezer friendly breakfast bites!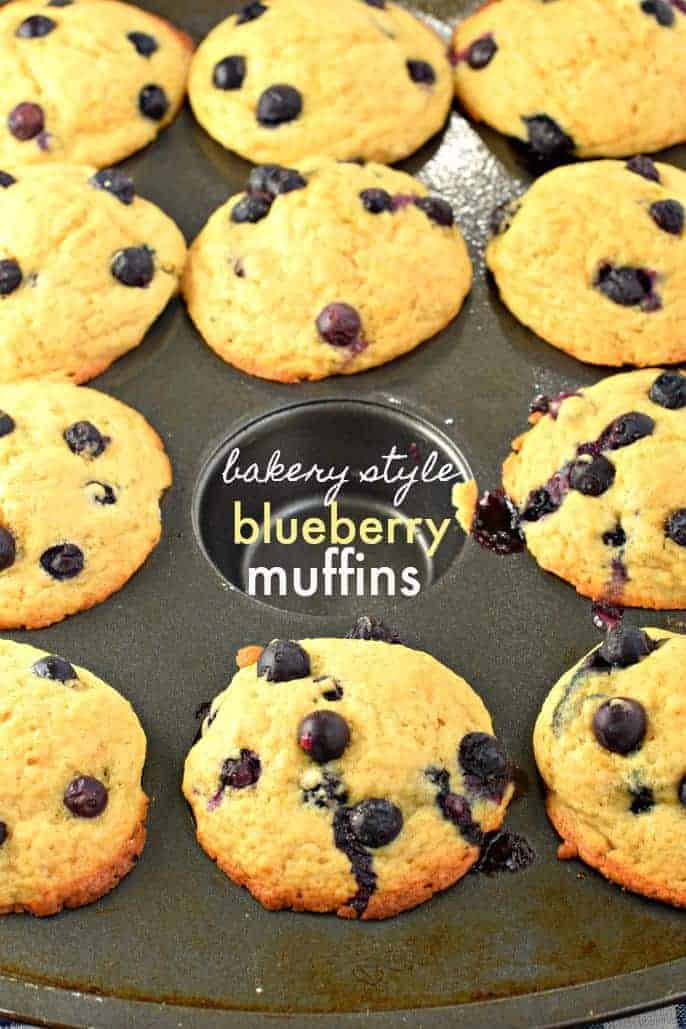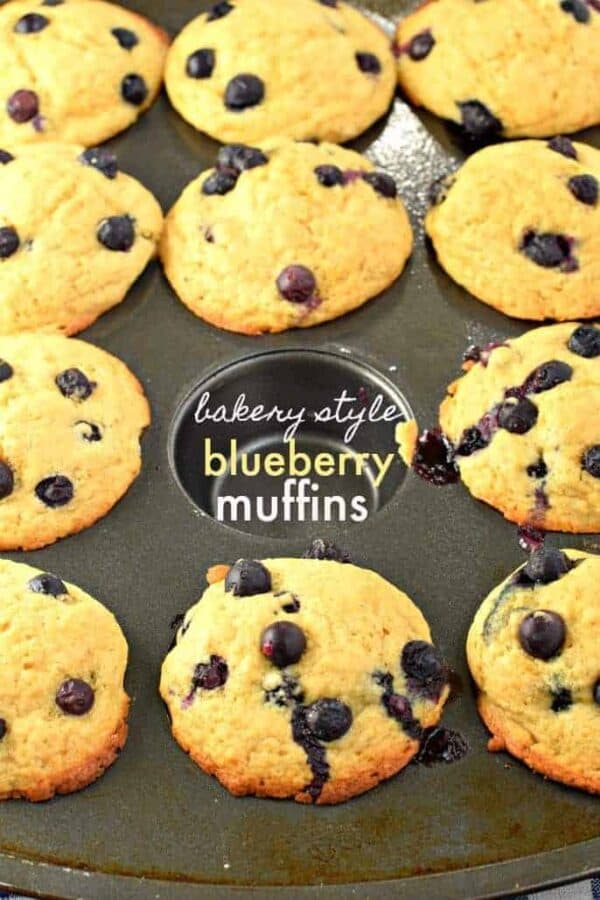 I'm always on the hunt for new muffin recipes. They are my favorite "on the go" breakfast, much like these Egg Muffins!
I know breakfast is the most important meal of the day, I just can't seem to find time in the morning to take that statement seriously. I mean, there's coffee to be drank, facebook to peruse, showering, working out (reverse those two), and laundry. Always laundry. By the time I think to eat something it's lunch time.
Occasionally I can whip up one of these Green Smoothies (honestly they taste amazing), but most mornings it's hard enough to get the kids all out the door and ready for school.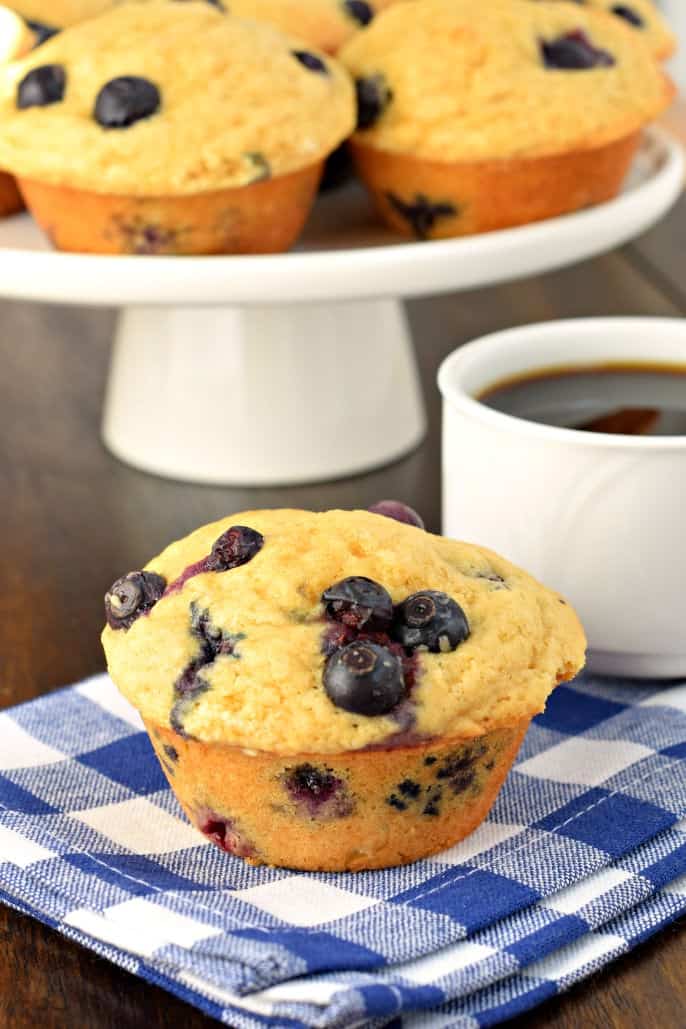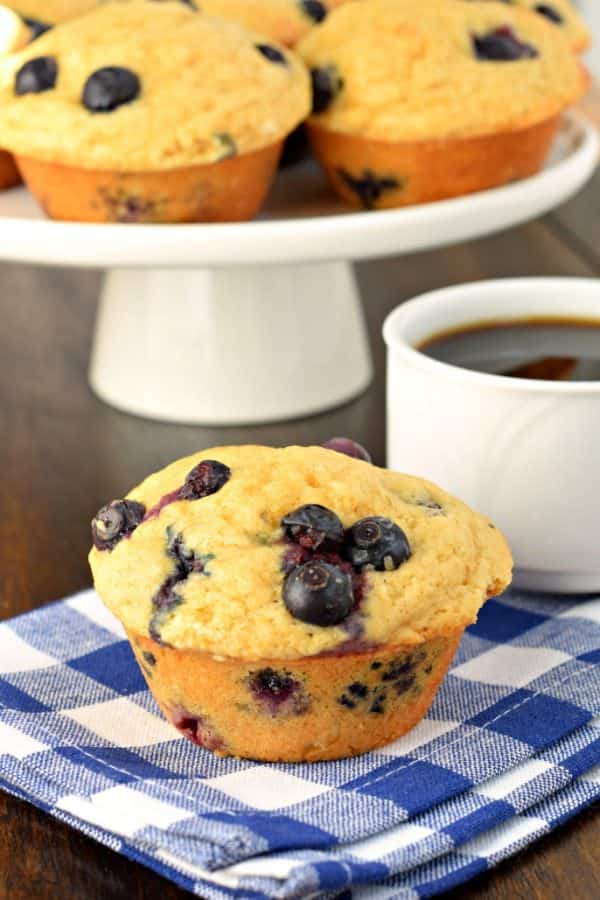 So what makes them "bakery style", you ask?
I have no idea. Haha. No but seriously, they have big dome tops and a super moist center! If you love Blueberry Muffins, like my family, then give these a try!