Bakery Style Double Chocolate Muffins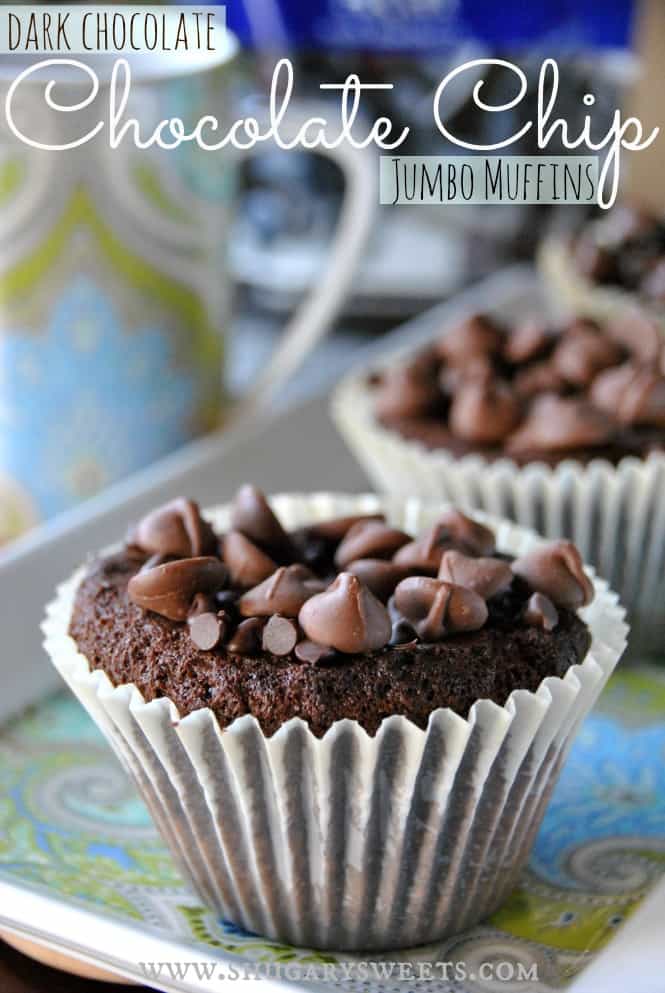 I forgot to mention in that title that I have a fun giveaway for you all today! Courtesy of Brookside Chocolate!
I was recently sent one of the most beautiful, thoughtful packages from Brookside Chocolate. They had reached out to me asking if I'd like to give their chocolates a try. Seriously. Who says no to chocolate?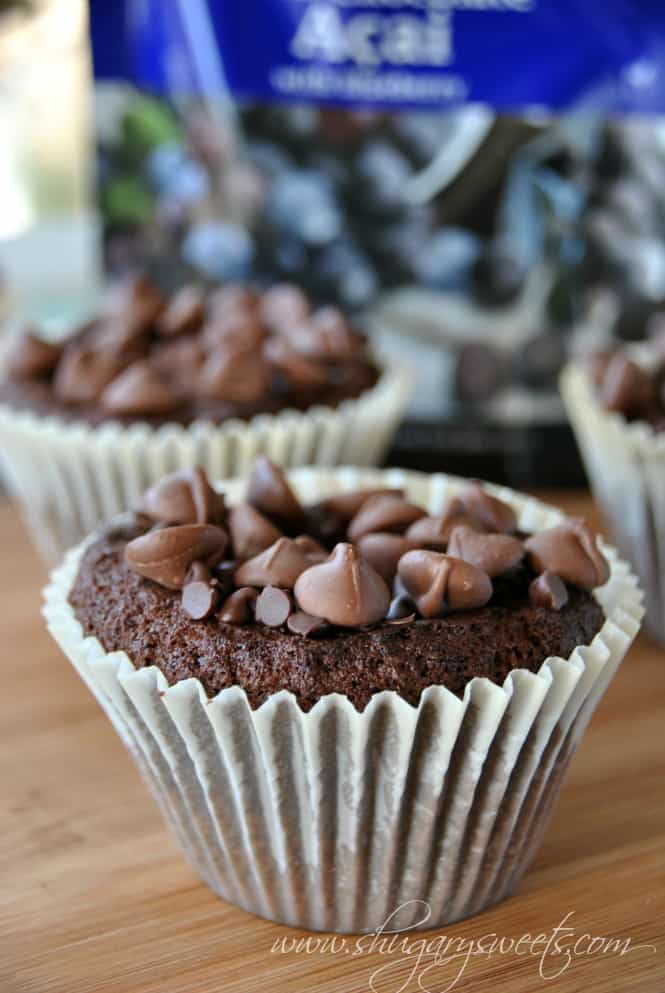 What I didn't expect is this lovely package that arrived at my door. Filled with items that I personally "liked" on pinterest! They went on pinterest to find products I love! How thoughtful, right??? (below is a picture of the gift I received…find out what yours will include….)
The bags of chocolate were delicious! Easy to eat on the go snacks, and my family is always on the go! My favorites were the Pomegranate, but I think it's only because I can't seem to take in enough pomegranates these days. And I didn't have to take the seeds out of the fruit. Brookside took care of that for me, and then covered them in chocolate. Nice, right?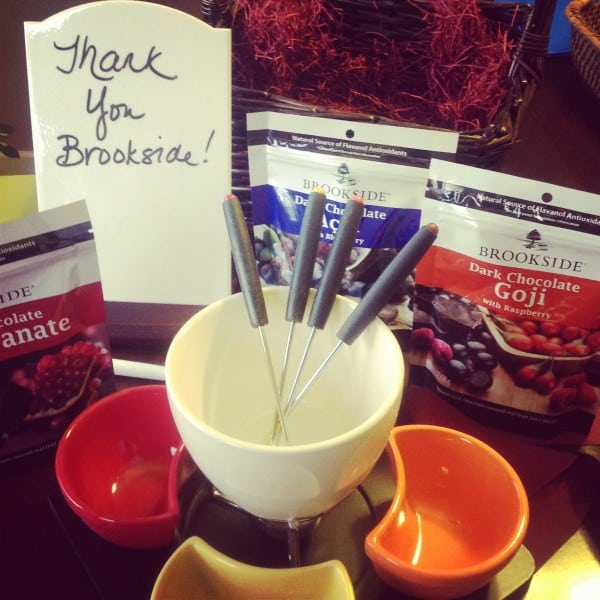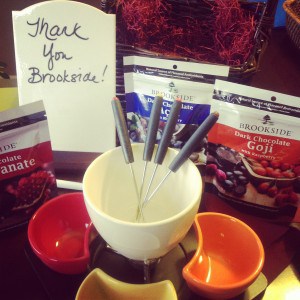 Anyways, YOU all are going to get the opportunity to win a prize package from Brookside Chocolate too!
This New Year for me has been about balance. Balancing healthy eating, exercise, and my love for food! Brookside will provide ONE tasting kit to the lucky winner and it will include the following: (APPROX. VALUE: $80)- be sure to enter Rafflecopter at bottom of page!
1 pkg. Brookside® Dark Chocolate Pomegranate
1 pkg. Brookside® Dark Chocolate Açai with Blueberry
1 pkg. Brookside® Dark Chocolate Goji with Raspberry
 3 serving bowls with a central loop handle (each bowl is an 8 oz. well)
I think that sounds wonderful. If you haven't already tried their chocolate, let me be the first to tell you how good they are. And these muffins have a sweet surprise in them. I used the Dark Chocolate Acai with Blueberry in addition to milk chocolate chips to sweeten them up. I also baked them up in my jumbo muffin pan, so they are just like those big bakery style muffins you find in the stores!
Love these chocolate muffins? You may also enjoy some of my other favorite muffin recipes….
Apple Spice Muffins with Caramel Glaze: these don't last very long in our house, they are too delicious to eat just one!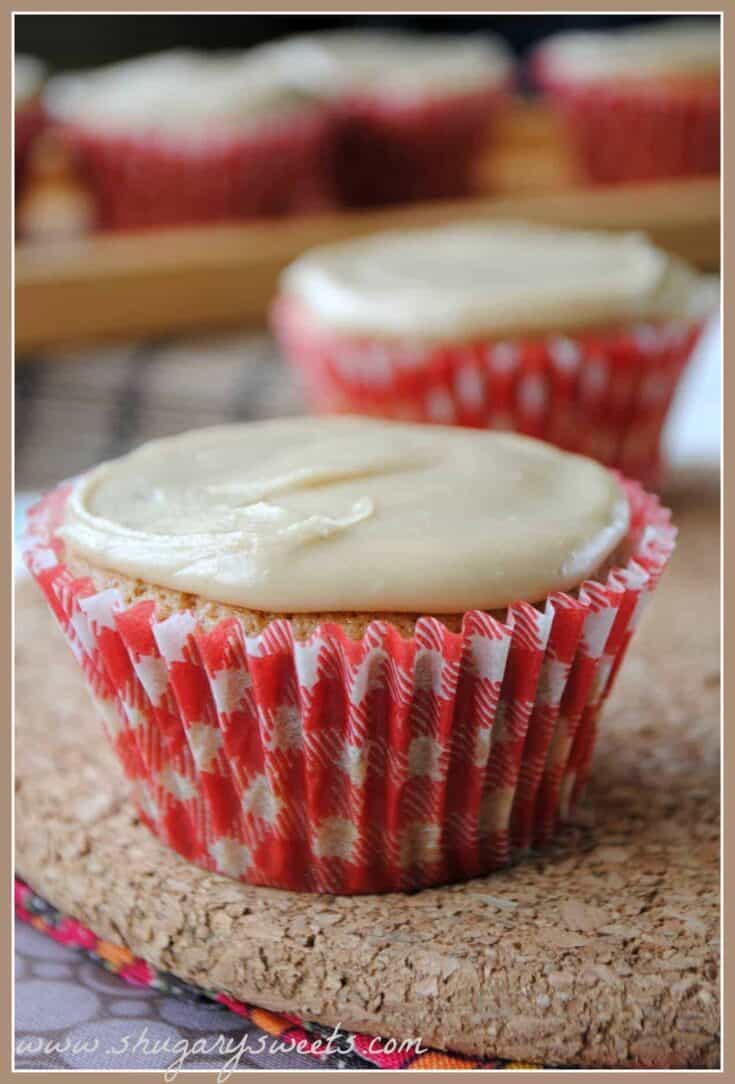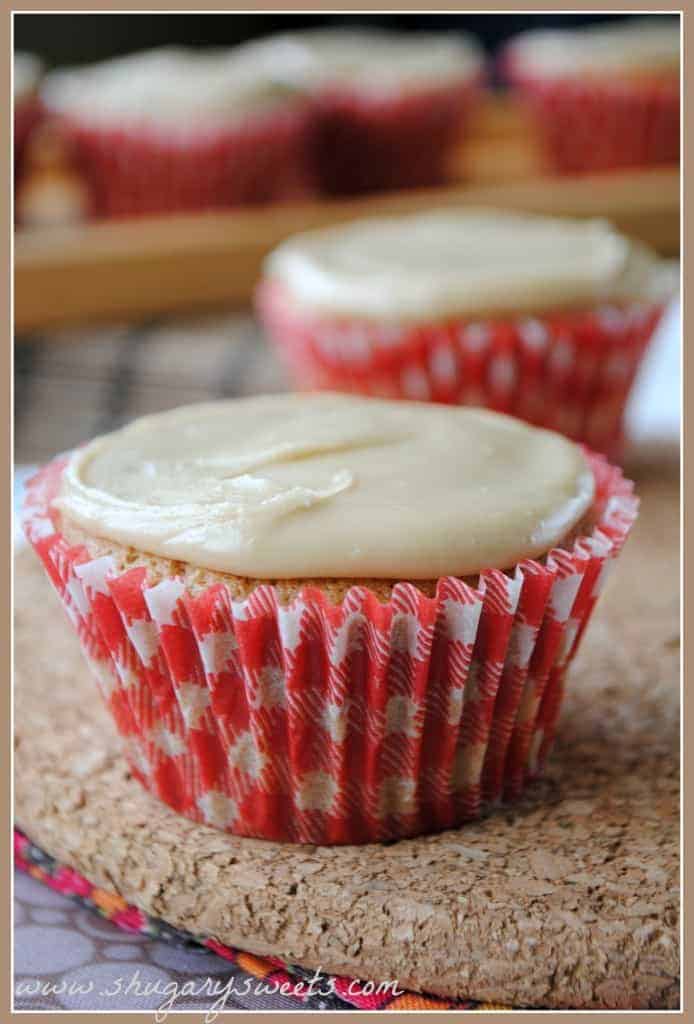 Apple Raisin Cobblestone Muffins: created to copycat my favorite Panera Bread pastry! YUM.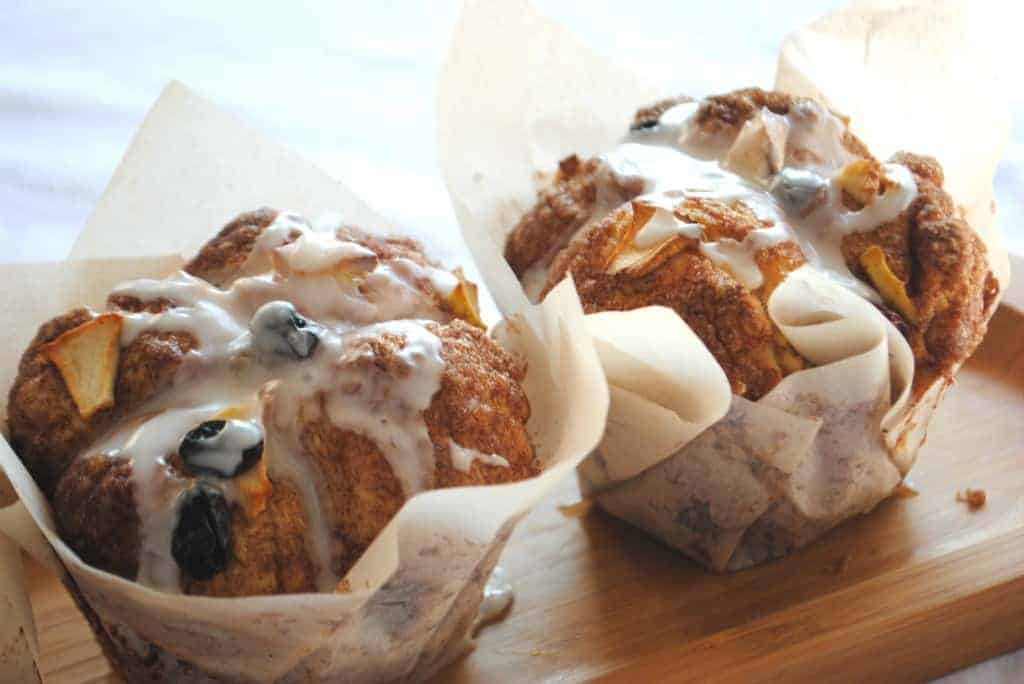 Cranberry Orange Muffins: One of my favorite flavor combinations, cranberry and orange…in a muffin!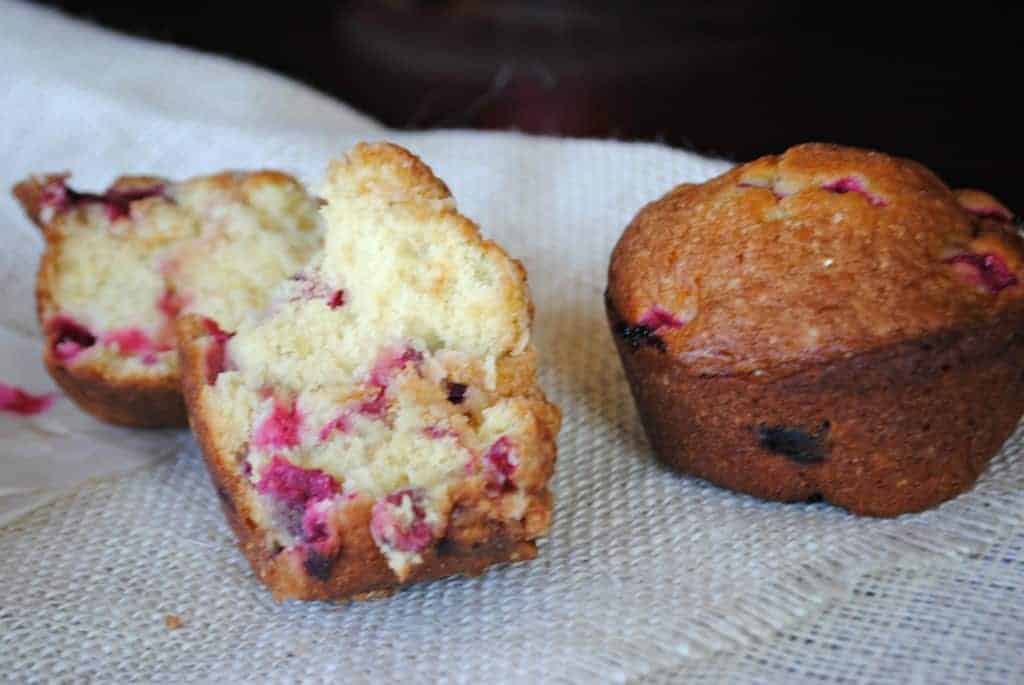 In addition to muffins, I also like baking Muffin Tops! I use my whoopie pie pan to bake these…
Banana Muffin Tops: delicious banana muffins. Well, the tops of the muffins. Moist and perfect on the go!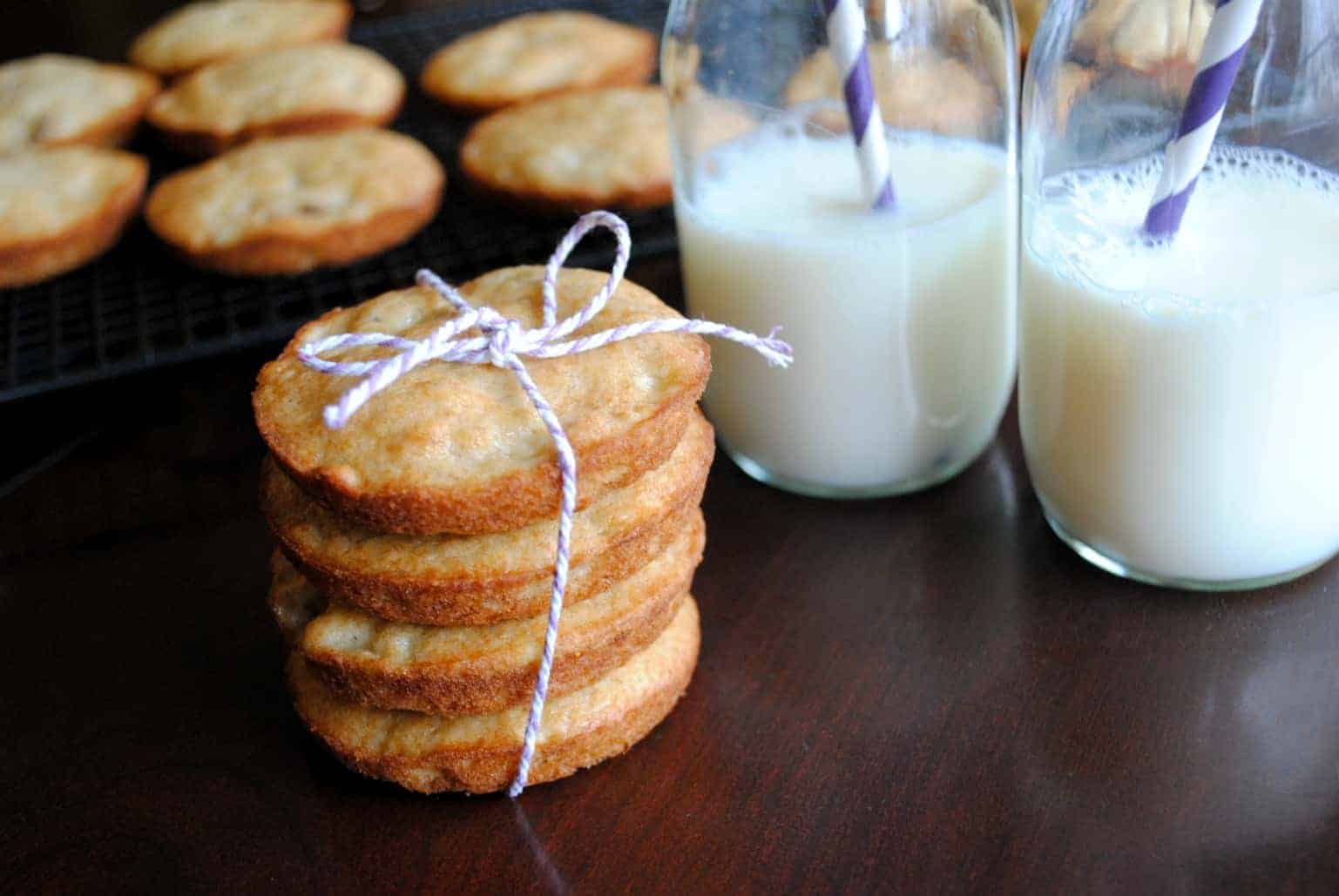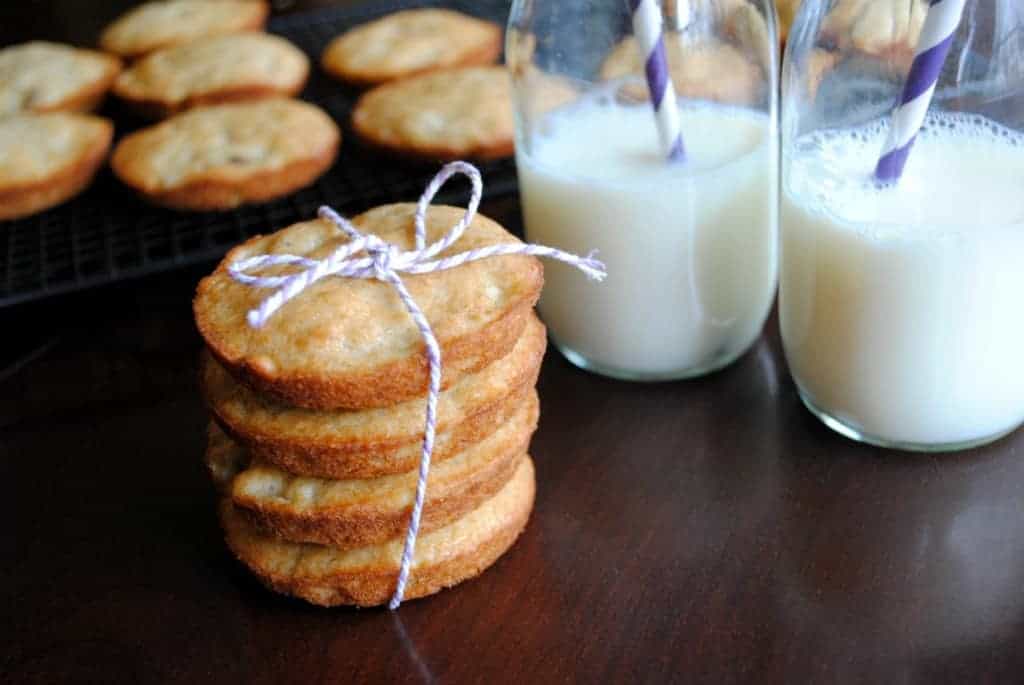 Blueberry Muffin Tops: these are just like my favorite blueberry muffins from the bakery, but in TOP form! haha, get it?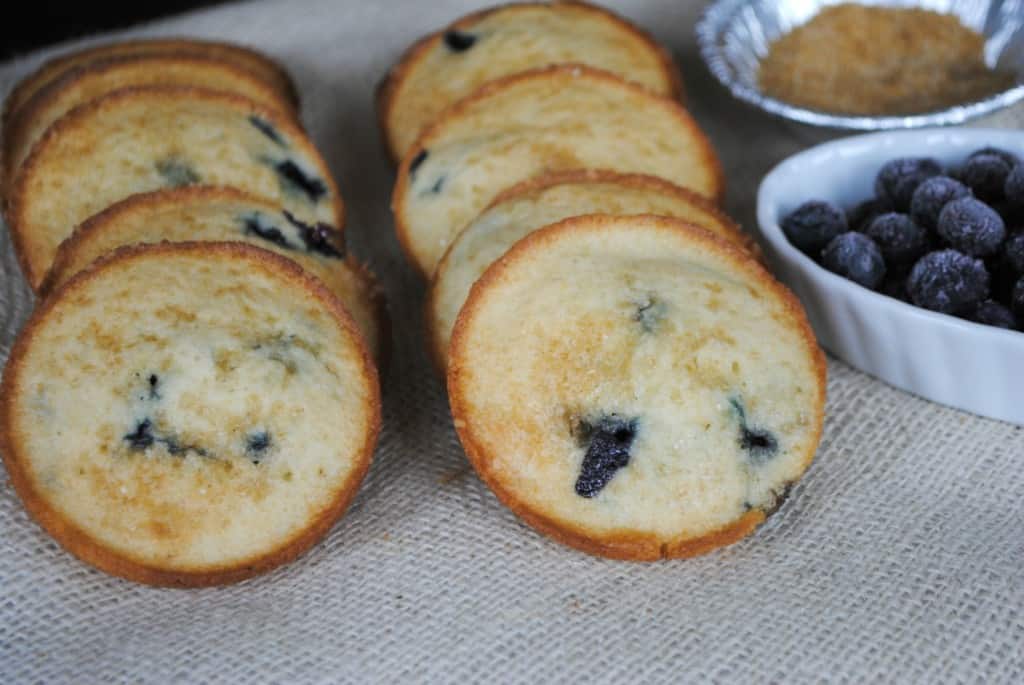 Carrot Cake Muffin Tops: tastes like carrot cake, and I even topped them with cream cheese icing!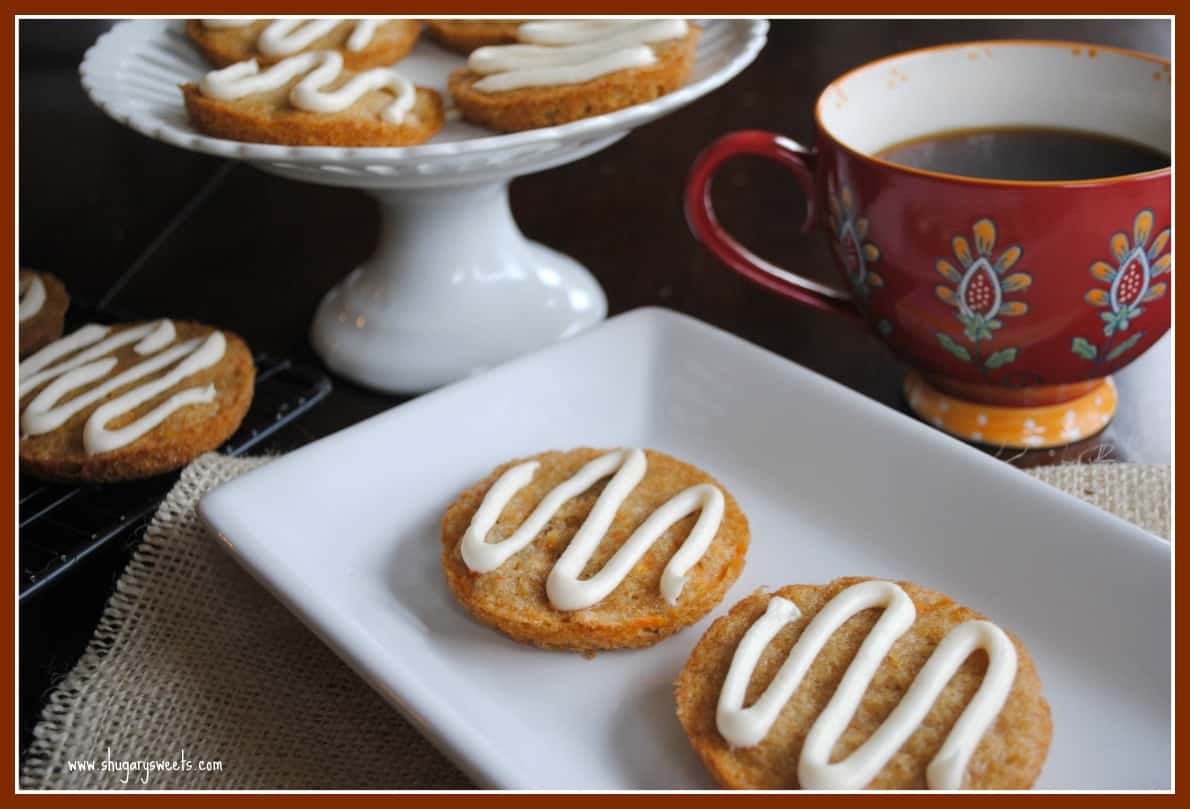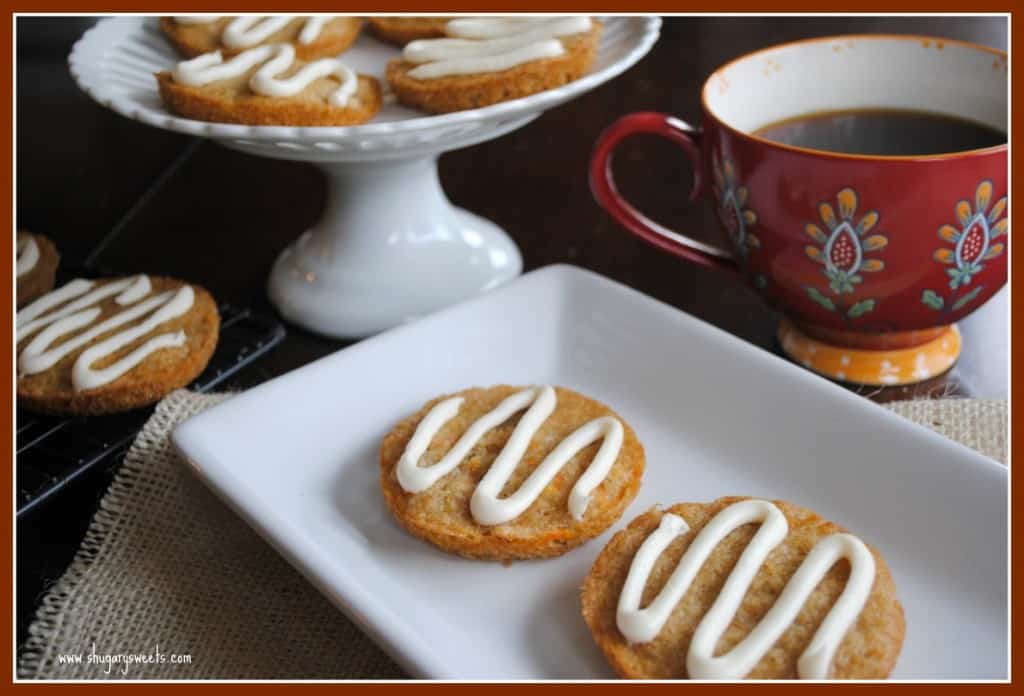 Are you following me on Pinterest yet? 
Want more breakfast ideas? Check out my Breakfast Table Goodies board
What's breakfast without donuts? Check out my Doughnuts board
And Coffee. You must have coffee with breakfast. Right? Check out My Coffee Addiction board
 Don't miss a single recipe: connect with Shugary Sweets!
Instagram | Facebook | Twitter | Google+ | Pinterest | Bloglovin'
Yield: 10 jumbo muffins
Bakery Style Double Chocolate Muffins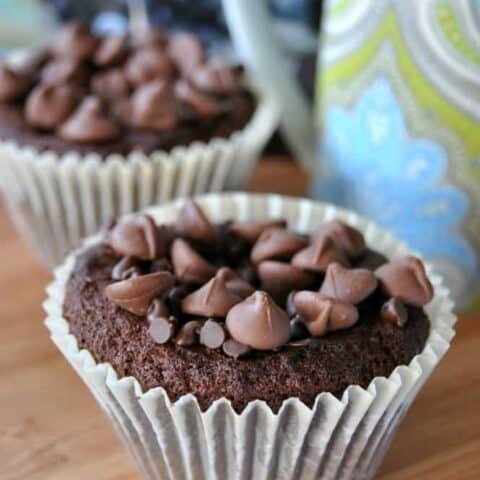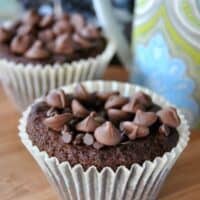 Ingredients
7 oz milk chocolate bars, chopped (use good quality)
5 Tbsp unsalted butter
3/4 cup sour cream
2/3 cup light brown sugar
1/4 cup light corn syrup
1 egg
1 tsp vanilla extract
1 1/2 cup all purpose flour
1 tsp baking powder
1 1/2 tsp baking soda
2 Tbsp dark chocolate cocoa powder
1/4 tsp kosher salt
1 cup mini chocolate morsels, divided
7 oz pkg Brookside Dark Chocolate Acai with Blueberry
1 1/2 cup milk chocolate morsels
Instructions
In a small saucepan, melt 7oz milk chocolate bars with butter, whisking until smooth.
In a large mixing bowl, mix sour cream with brown sugar. Add melted chocolate and butter mixture, combining completely. Mix in corn syrup, egg and vanilla. Add flour, baking powder, baking soda, cocoa powder and salt. Combine until fully incorporated. Fold in 1/3 cup mini chocolate morsels and Brookside Chocolate.
Preheat oven to 400 degrees F. Place liners in jumbo muffin cups. Fill 3/4 full. Bake for 25 minutes, remove, and immediately sprinkle remaining min chocolate morsels and milk chocolate morsels on top of muffin. Allow to cool in pan 10 minutes.
**if making regular sized muffins, bake in a 375 degree oven for 15-18 minutes.
**Shugary Sweets was not compensated for this post, however product was provided for review. All opinions are 100% my own.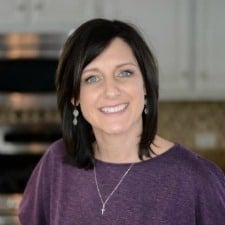 Aimee is a dessert lover (specifically rice krispie treats), workout enthusiast, self-taught foodie, and recipe creator. Her recipes have been featured in over 15 magazines, and her passion is to share her love of cooking with the everyday home cook! Learn more about Aimee.