Layers of cinnamon graham crackers, vanilla pudding and fresh banana make this no bake Banana Eclair Cake a huge summer hit! To top it off, I literally topped it off a cinnamon glaze!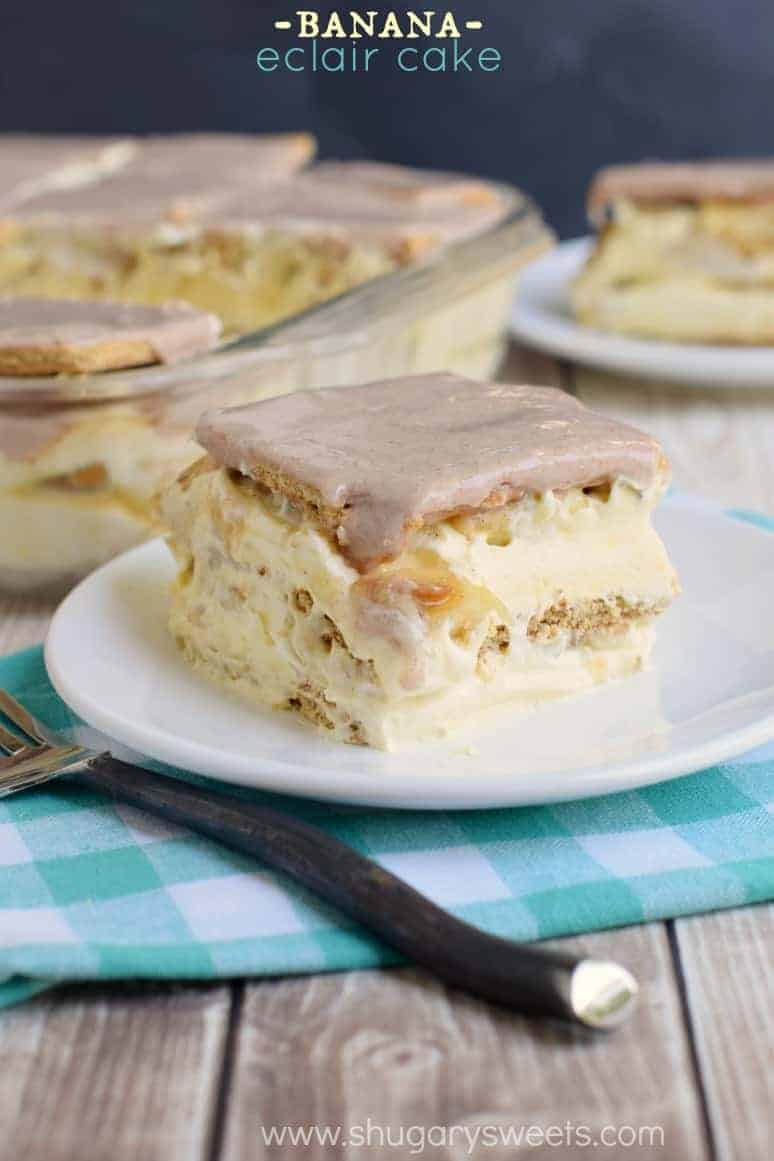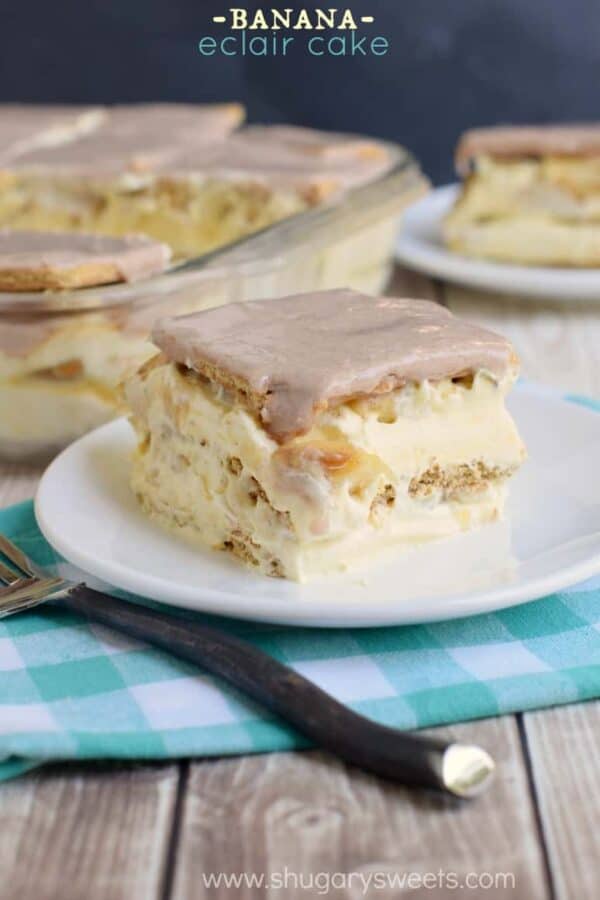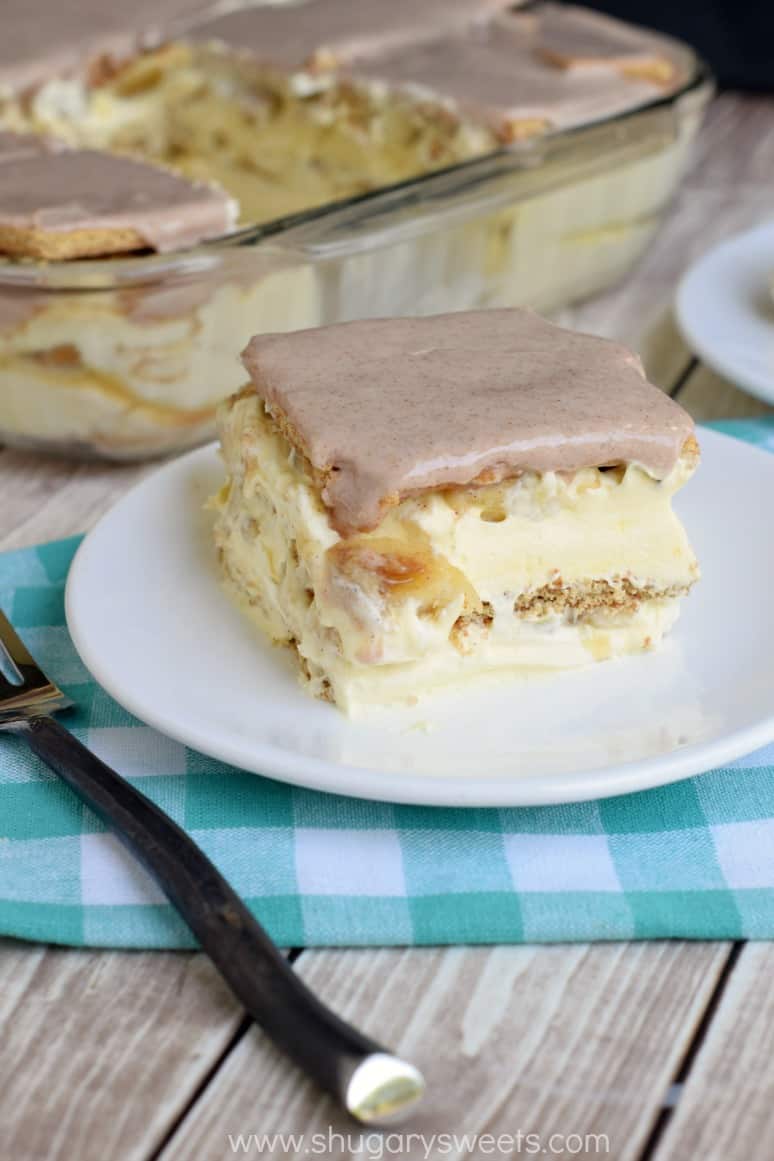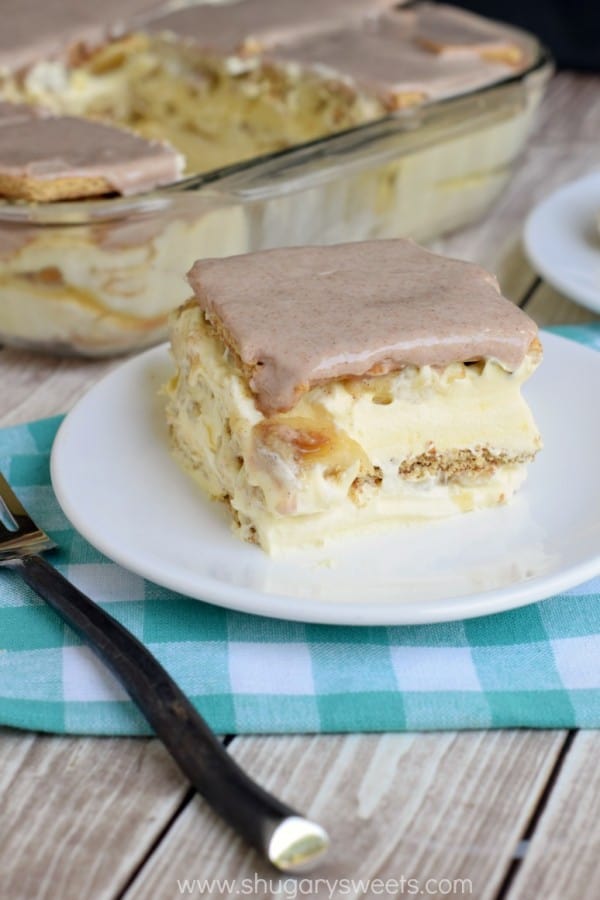 Tips and Tricks
When layering the graham cracker on top of the bananas, place them upside down so that the cinnamon sugar side of the cracker is touching the banana. As the cake chills out in the fridge, the cinnamon sugar caramelizes on the bananas. I found this out by accident. A very happy accident.
Give your cake plenty of time to chill. I suggest a minimum of 4 hours. The goal is to allow the grahams to soften. They taste better, and they CUT better once soft. You can even make this the night before!
When cutting, use a serrated knife. It helps cut through the grahams a little better. Don't expect each piece to be served in a beautiful presentation. They will slide, and fall, and it's OKAY.
So now that you have the perfect Father's Day dessert…or 4th of July potluck recipe…good luck not eating it all yourself!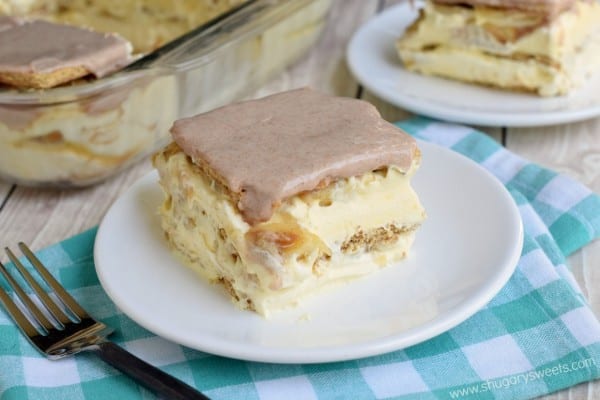 More Easy Cake Recipes