Banana Muffin Tops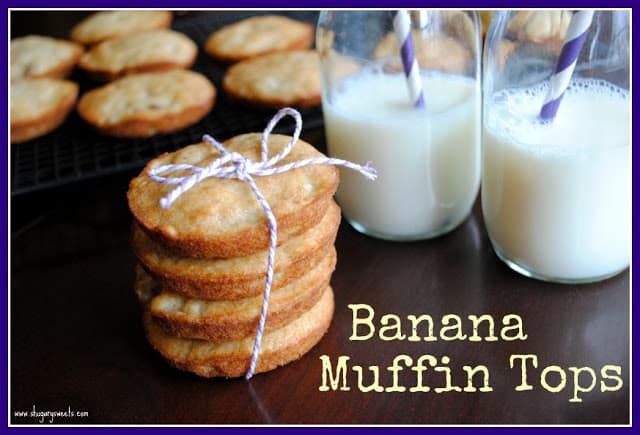 I have a love of muffin tops.
Not that flap of skin that sticks out of too tight jeans. Nope, not that kind of muffin top.
I'm talking the tops of a muffin. Where all the good flavor resides. I recently bought a muffin top pan (which can also double as a whoopie pie pan), and have gotten into trying all sorts of muffins. Remember these carrot cake muffin tops with cream cheese frosting? Yeah. I can't get them out of my mind either. They were amazing.
So are these banana muffin tops. Moist, delicious, and super easy to make! You could certainly "pimp them out" by adding nuts and a glaze on top…but it totally wasn't necessary. These are awesome to keep in the freezer too and take them out for a quick breakfast. Enjoy!
Banana Muffin Tops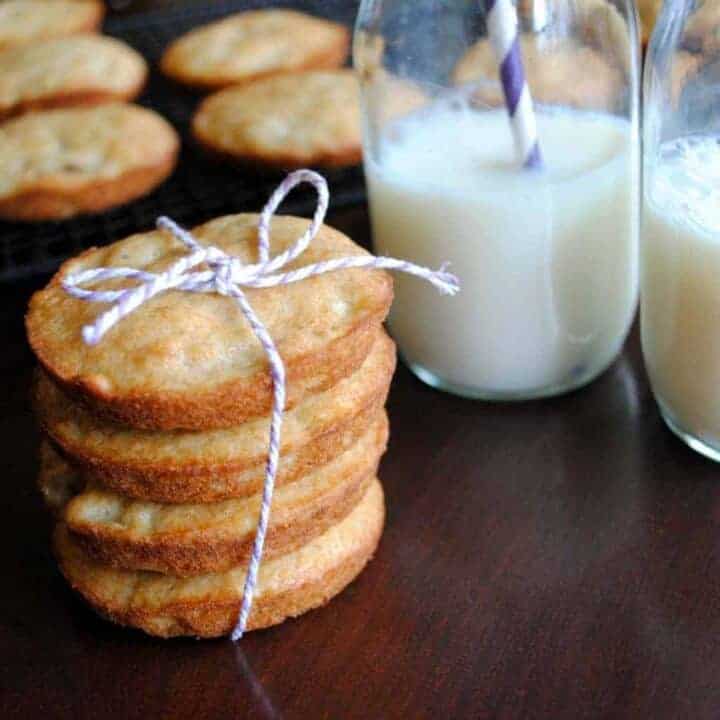 Ingredients
1/4 cup butter, softened
1/2 cup granulated sugar
1 egg
1/2 tsp vanilla extract
2 bananas, mashed
1 cup flour
1/2 tsp baking powder
1/2 tsp baking soda
1/4 tsp kosher salt
Instructions
In mixer, blend butter and sugar until creamy. Add egg and vanilla, beat until combined. Blend in bananas. Add flour, baking powder, baking soda and salt.
Fill cavities of muffin top pan half full (do not over fill). Bake in a 375 degree oven for 10 minutes. Remove and cool. Enjoy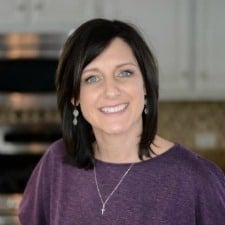 Aimee is a dessert lover (specifically rice krispie treats), workout enthusiast, self-taught foodie, and recipe creator. Her recipes have been featured in over 15 magazines, and her passion is to share her love of cooking with the everyday home cook! Learn more about Aimee.