Banana-Rama Coffee Milkshake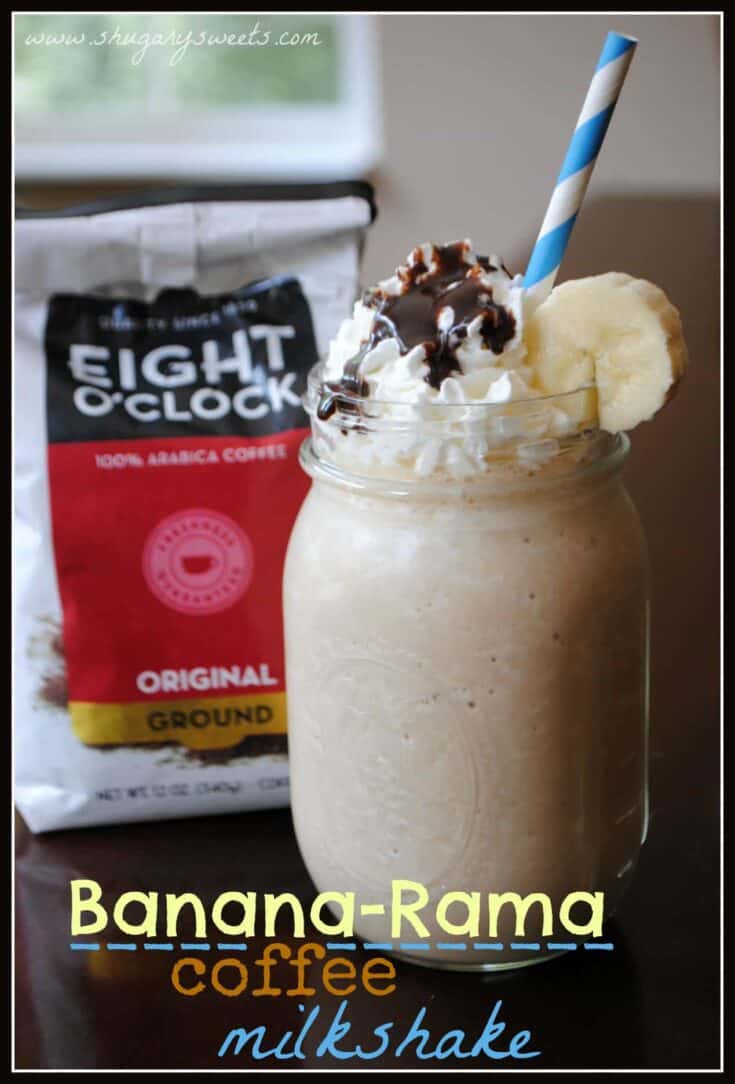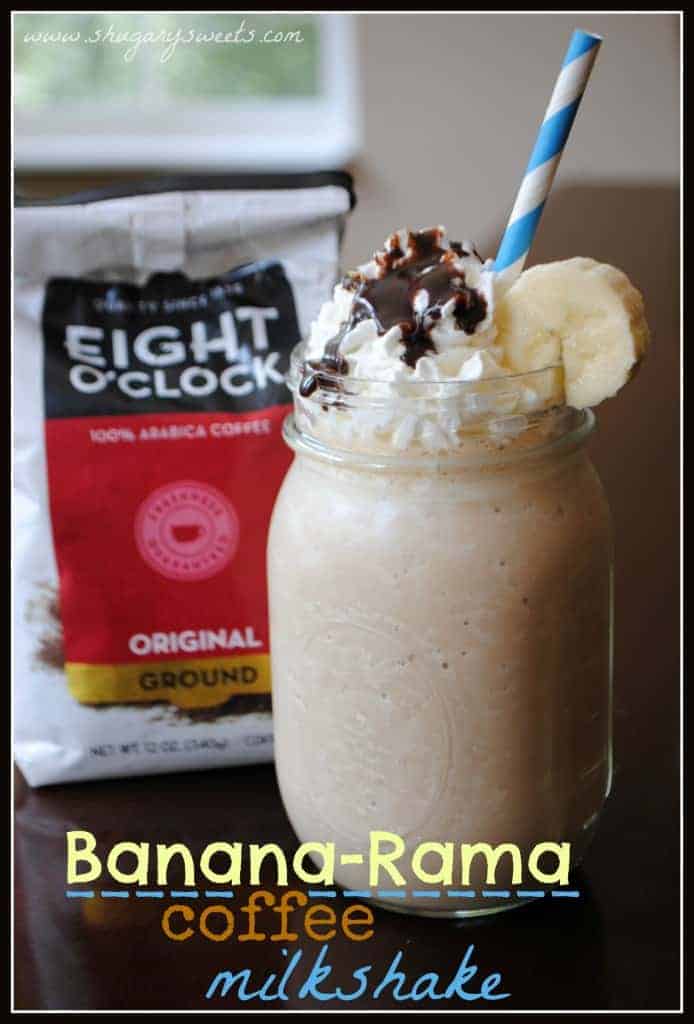 Today is National Coffee Milkshake Day.
Yep, there is a day for that. Sadly, my husband didn't get me anything. But it's okay. I whipped up a batch of these milkshakes and didn't share with him.
Eight O'Clock coffee kindly mailed me a coupon to try their coffee. Umm, yes please. I love coffee. 
I think maybe they knew that! They even sent me this recipe to try out. Of course, I cannot do anything as instructed. I added extra ice cream. Why? Well, I like my milkshakes THICK. Feel free to adjust as YOU see fit though!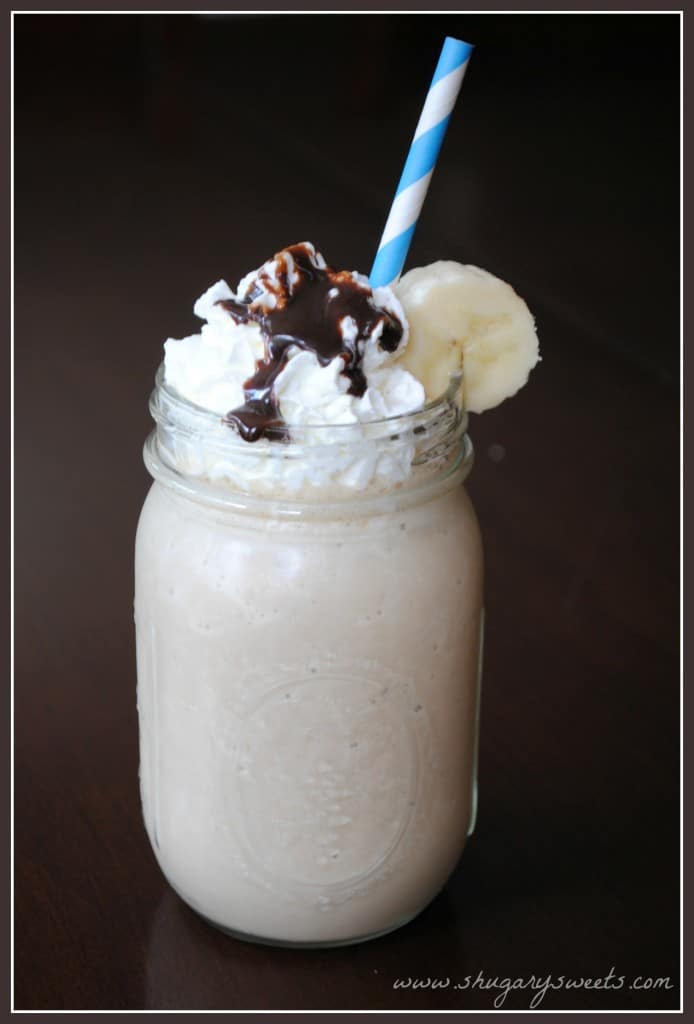 **Eight O'Clock coffee provided me with a coupon for a free package of coffee. However, all opinions are my own!


Do you like this recipe? Check out these other coffee milkshake recipes…
Banana Rama Coffee Milkshake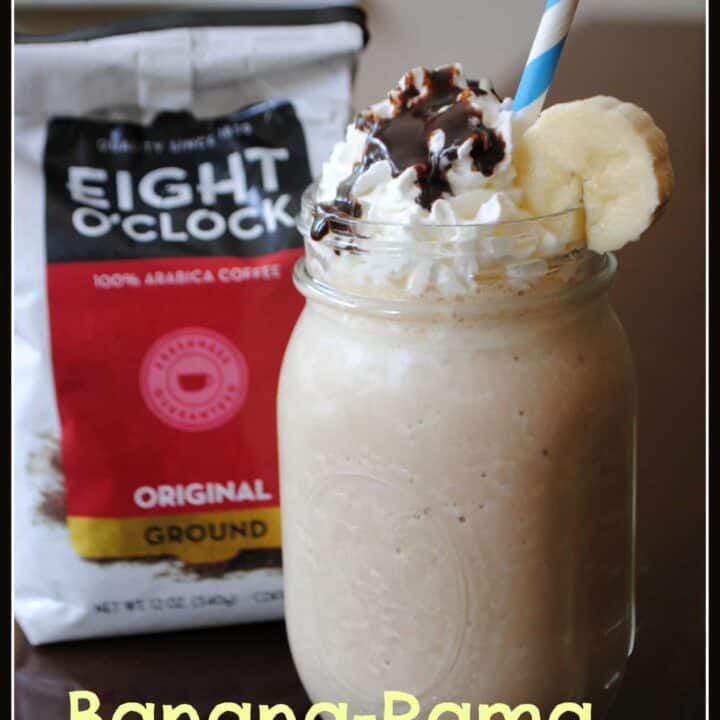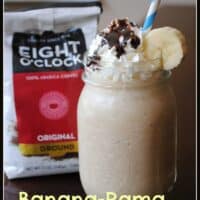 Ingredients
1 1/2 cup cold, brewed coffee (I used Eight O'Clock original blend)
2 cups vanilla ice cream
1 large banana
1/4 cup chocolate syrup, divided
whipped cream
5 ice cubes
Instructions
In blender, combine cold coffee with ice, ice cream, banana and 3 Tbsp chocolate syrup. Pour into 2 large glasses and top with whipped cream and remaining chocolate syrup.
Garnish with a slice of banana, if desired.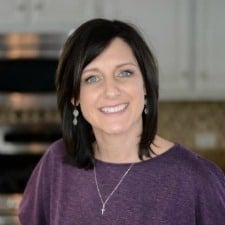 Aimee is a dessert lover (specifically rice krispie treats), workout enthusiast, self-taught foodie, and recipe creator. Her recipes have been featured in over 15 magazines, and her passion is to share her love of cooking with the everyday home cook! Learn more about Aimee.