5 Best Carrot Cake Recipes
Easter is only days away, and you're still scrambling to figure out what to make, right?
While I absolutely love all things coconut (like this coconut cake), I have a few picky family members who wouldn't TOUCH it.
But, carrot cake? We all love it and devour it!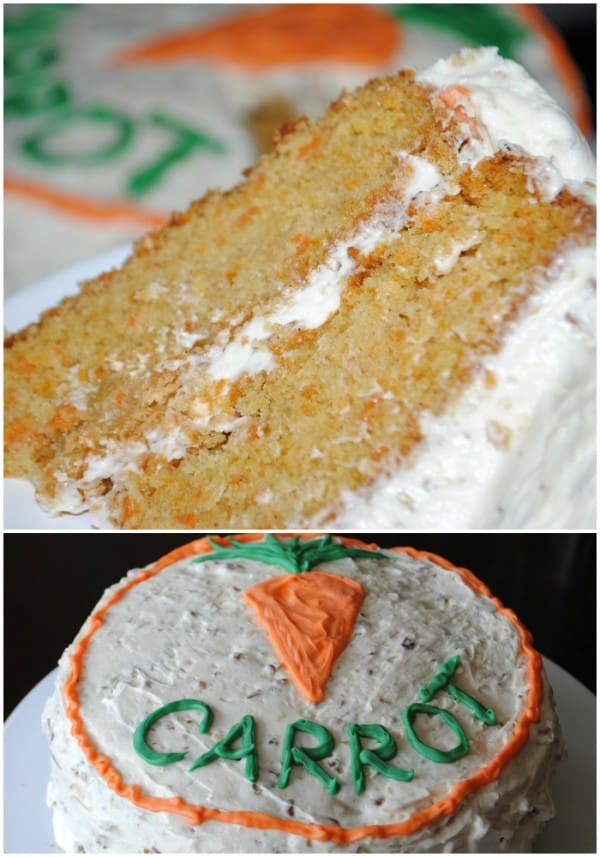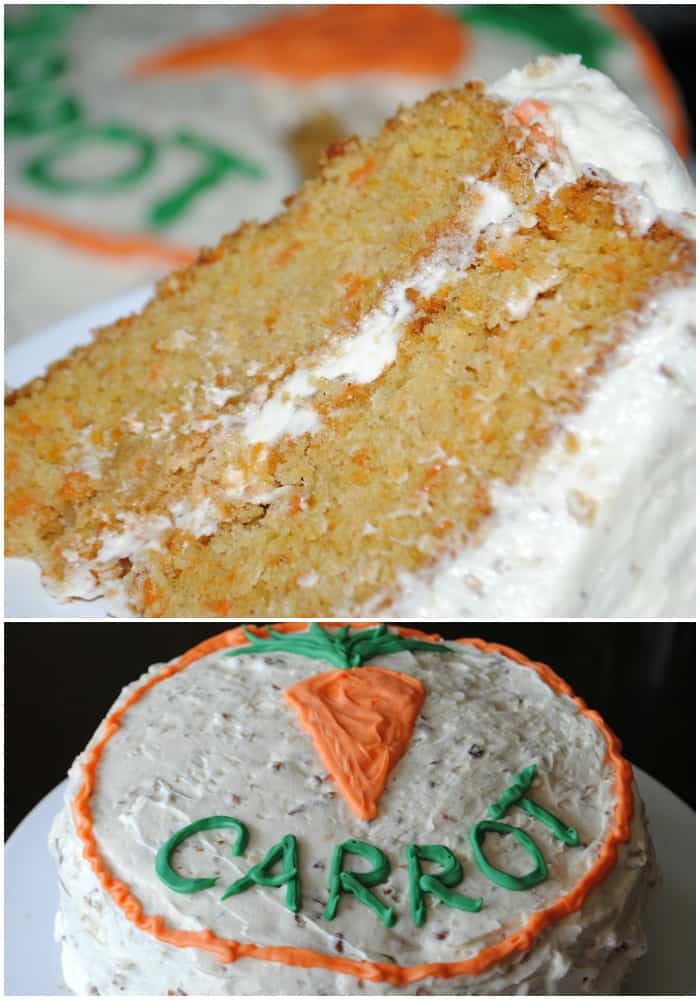 Friends, as you gather with your family this holiday season, let me know if you try one of these 5 Best Carrot Cake recipes! Be sure to tag me on social media!!
Without further ado…here they are in a no particular order (okay, they are in order, but you'll have to guess what makes this order so special, haha)!
1. Classic Carrot Cake:
Nothing says Easter or Spring like a classic carrot cake recipe. My recipe is chock full of shredded carrots! I added the chopped pecans to the sweet (thick layer) of Cream Cheese Frosting! You can totally add in some coconut or nuts to the batter, change it up to how YOU would enjoy it! Just don't forget to add the fun carrot-cature on top! This cake recipe is hands down my family's favorite, and is my go-to recipe! I actually will be baking one this weekend to bring to my mom's house for Easter. If you follow me on Instagram you'll see it in my stories soon 🙂
2. Carrot Cake Cheesecake Cake:
This is what we call, Carrot Cake on steroids. It is the best of everything. It's a dessert that literally hundreds of readers have made and sent me photos or tagged me on social media! THIS IS the ultimate dessert. However, read the recipe carefully as there are a few steps you don't want to miss, and you want to make sure that you do it right! The best of part is you can make the cake and cheesecake today, and freeze it until you're ready to assemble. Whip up a fresh batch of frosting, assemble the cake, and DIG IN. You won't have to ask twice if someone wants a slice of this gorgeous Carrot Cake Cheesecake Cake!
3. Carrot Bundt Cake with Cheesecake Filling:
Clearly I love the combo of carrot cake with cheesecake. And you can't go wrong with this huge Carrot Bundt Cake with a Cheesecake Filling! This starts with my classic carrot cake recipe but I not only added the cheesecake filling, but I added plenty of chopped pecans to the cake batter! There's something special about a bundt cake, in my opinion. It's like eating a slice of cake with grandma…very cozy and homey! And that cheesecake filling you guys. It's the perfect surprise center! Of course I had to top this Carrot Bundt Cake with a thick drizzle of cream cheese frosting too!
4. Carrot Cake Cupcakes:
Sure you can buy a boxed mix for carrot cake…but this scratch recipe for carrot cake is the best. And it makes the most delicious, moist Carrot Cake Cupcakes. I'm not even exaggerating! These are perfect if you're traveling for the holiday and have a difficult time transporting a whole cake. If you don't have a cupcake carrier, use the cardboard from a case of beans (oh wait, you all don't buy a dozen cans of beans at a time, LOL??). You can use any cardboard box and trip it down. Wrap it in foil (so it's clean). Voila! Carrot Cake Cupcake transporter!
5. Carrot Cake Muffins:
Who says cake has to take all the glory? By calling these delicious Carrot Cake Muffins a "muffin" you can eat them for dessert. So basically, it's like a carrot cake cupcake that I am telling you to eat for breakfast with your morning coffee while the kids are looking for their eggs! Ha! Don't worry, I didn't forget the cream cheese glaze and nuts on top!
Have a great Easter! And don't forget to tag me on social media! You can use #shugarysweets on instagram to be sure I see it!
Connect with Shugary Sweets! Be sure to follow me on my social media, so you never miss a post!
Facebook | Twitter | Google+ | Pinterest | instagram | Bloglovin'
Sign up to receive an email in your inbox for each new recipe: