"Best of" Shugary Sweets 2013- Family Favorites
I'm counting down my family's favorite recipes from 2013. I asked each member of my family to pick TWO of their favorite recipes from the blog this year! It was fun to see what everyone chose!
Be sure to look back at THIS POST to see the "fan favorites" of 2013!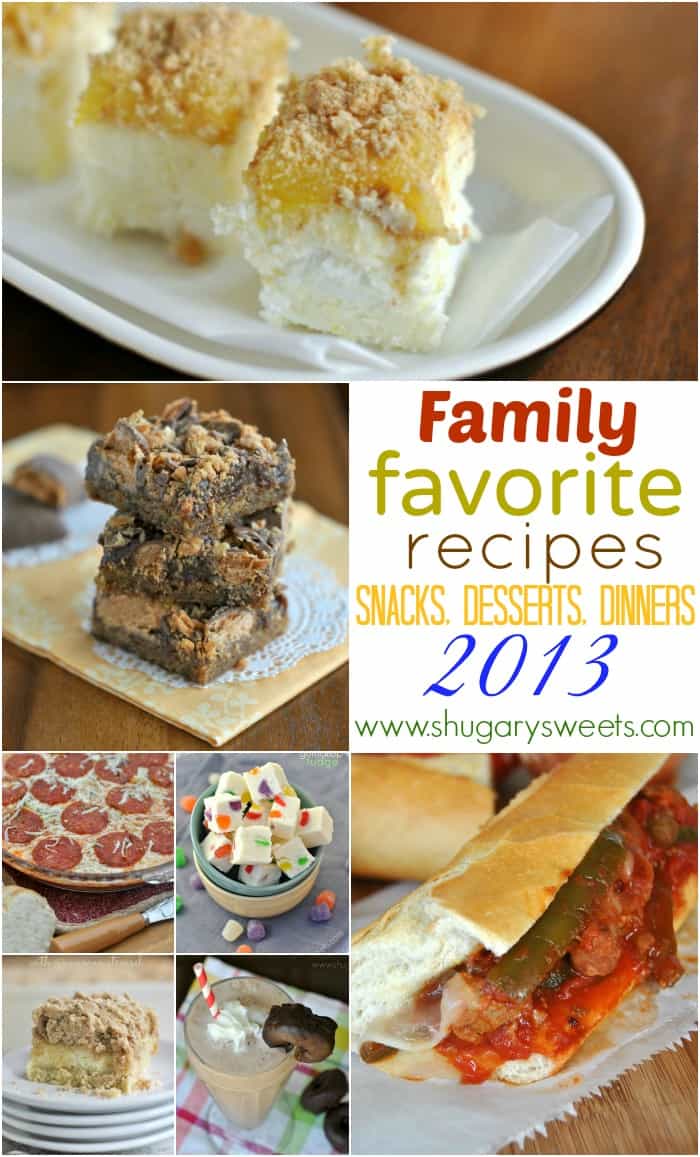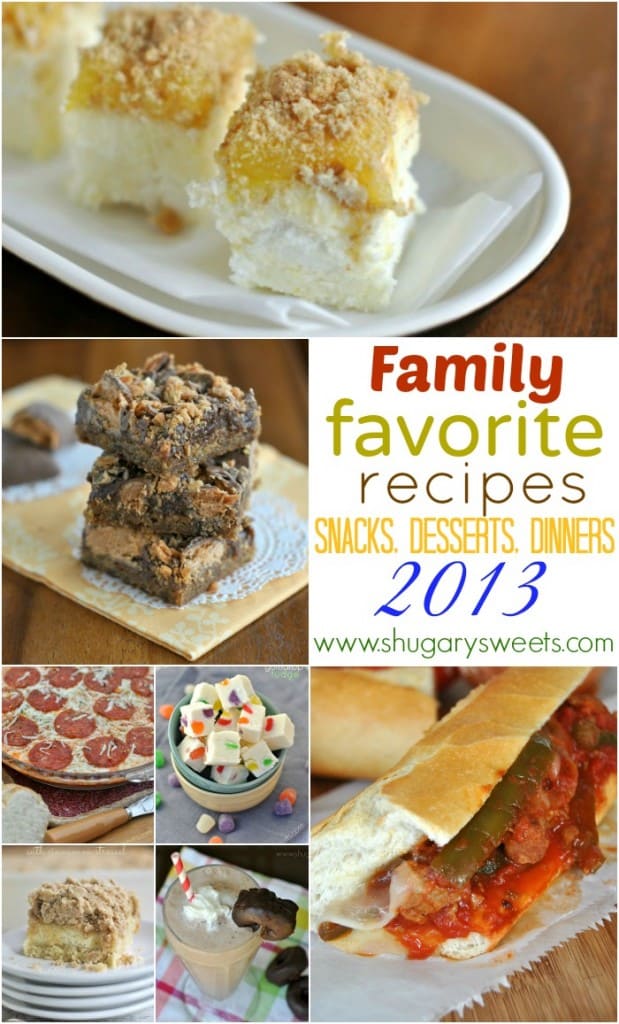 **To pin this entire collection, pin the image above. Or, click on each link below to take you to individual recipes!
Connect with Shugary Sweets! Be sure to follow me on my social media, so you never miss a post!
Facebook | Twitter | Google+ | Pinterest | instagram | Bloglovin'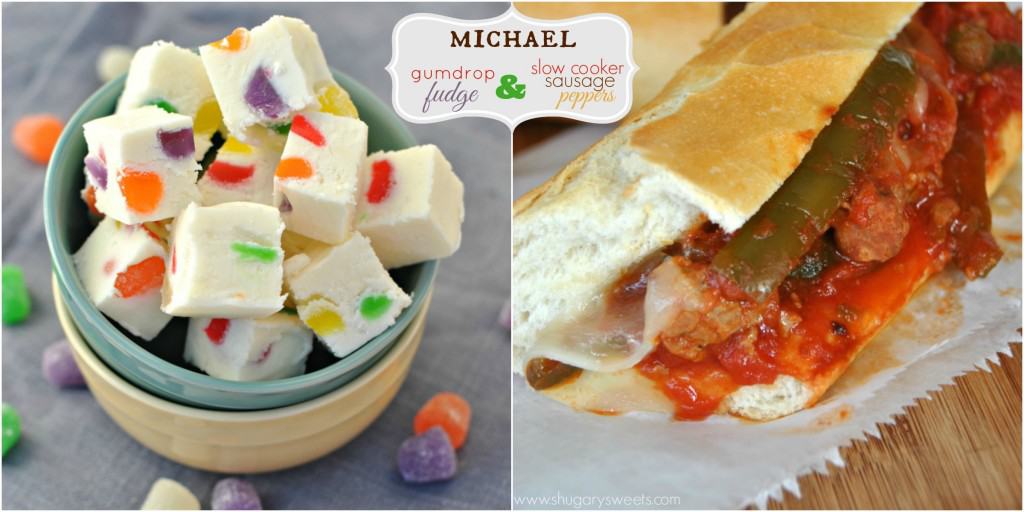 Gumdrop Fudge   &   Slow Cooker Sausage and Peppers
My husband, Michael, LOVES chewy fruity candy, this fudge was right up his alley. And spicy sausage on a crusty french roll? Yeah, that's his kind of comfort food!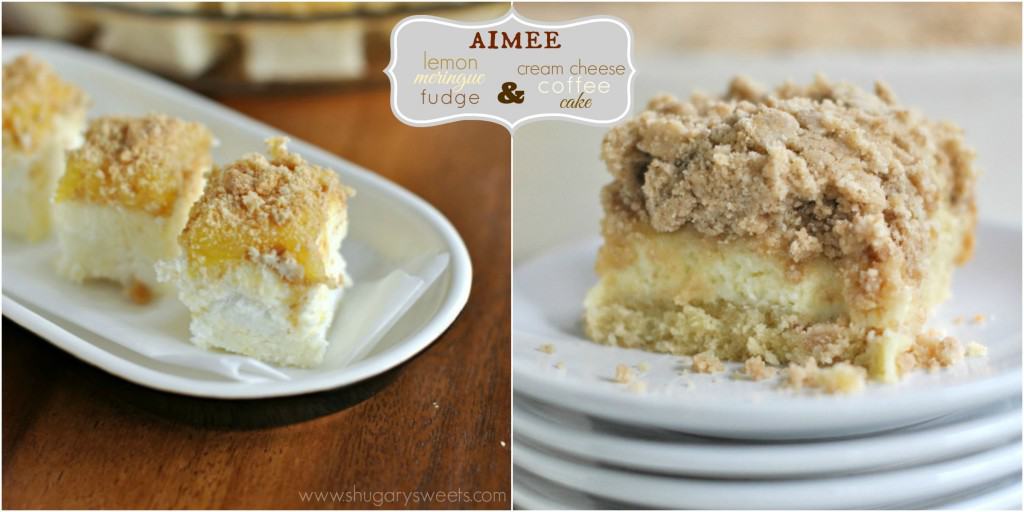 Lemon Meringue Fudge  &  Cream Cheese Coffee Cake
I love homemade lemon curd, so this lemon meringue fudge was one of my absolute favorite recipes this year. And coffee cake, well, it's just a perfect recipe.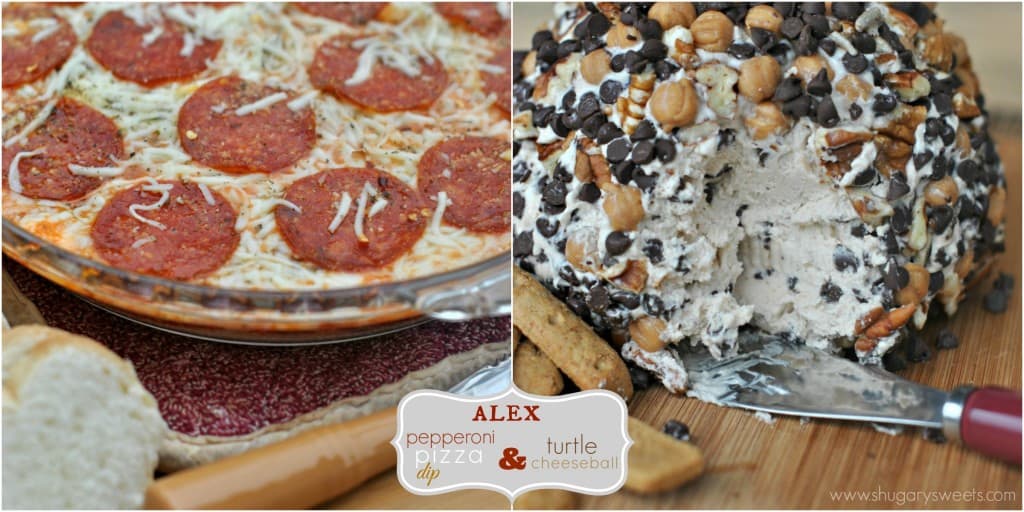 Pepperoni Pizza Dip  &  Turtle Cheeseball
My son, Alex, was all about the dip recipes this year. Pepperoni Pizza is his favorite, so this dip was a no brainer. And turtle cheeseball, he devoured this all on his own!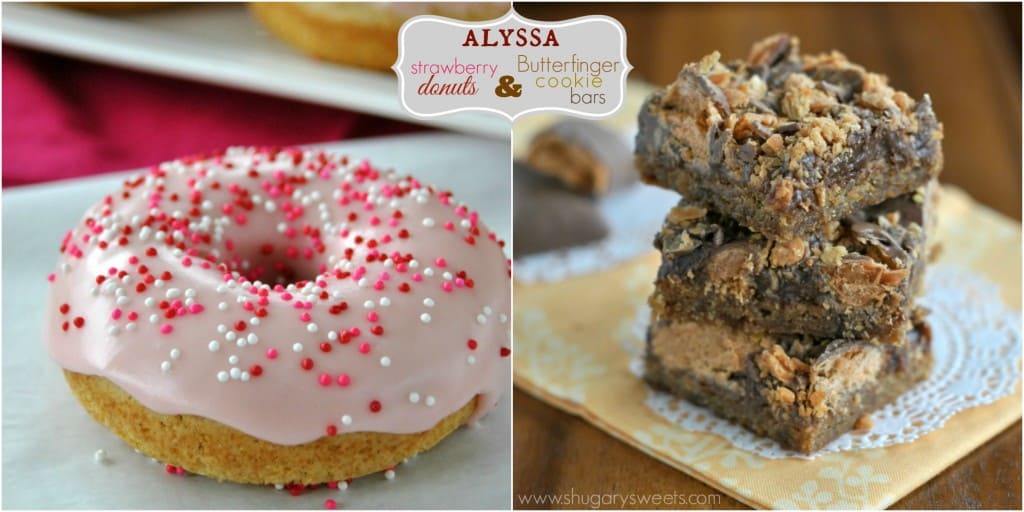 Strawberry Donuts  &  Butterfinger Cookie Bars
My daughter, Alyssa, loves a quick breakfast. These donuts were gobbled up quickly, and they taste like our favorite Dunkin Donuts. The Butterfinger cookie bars had a middle layer of fudge and of course included one of her favorite candies, Butterfingers!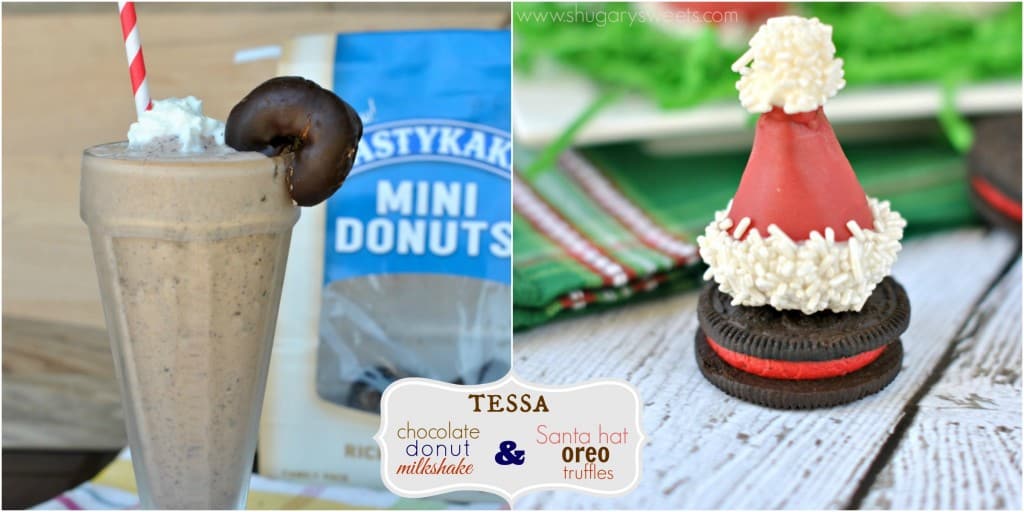 Chocolate Donut Milkshakes  &  Santa Hat Oreo cookie balls
My daughter, Tessa, begged for refills on this milkshake. The OREO truffles were a big hit at her school, with her and her friends at lunchtime!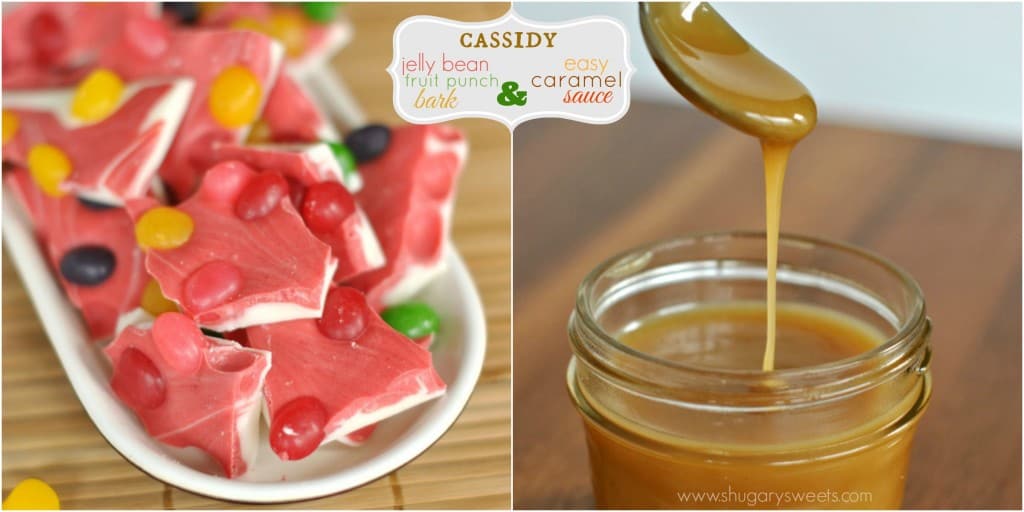 Jelly Bean Fruit Punch bark  &  Easy homemade Caramel Sauce
My youngest daughter, Cassidy, is just like her daddy. She loves fruity candy and this Jelly Bean bark was her favorite treat. She also loves anything with caramel, especially homemade caramel!!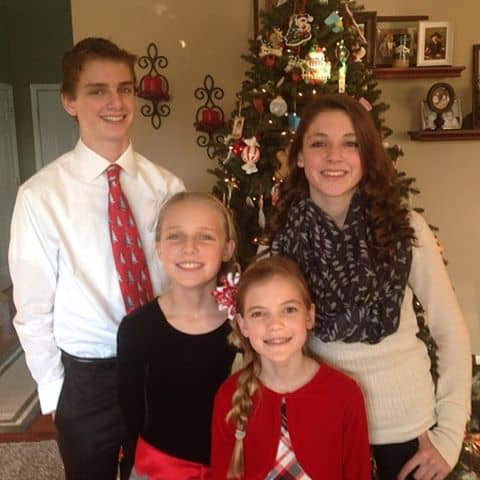 Happy New Year, from my family to yours!!