Chewy Biscoff cookies sandwiched around homemade Biscoff ice cream. This is one dessert your family will all enjoy!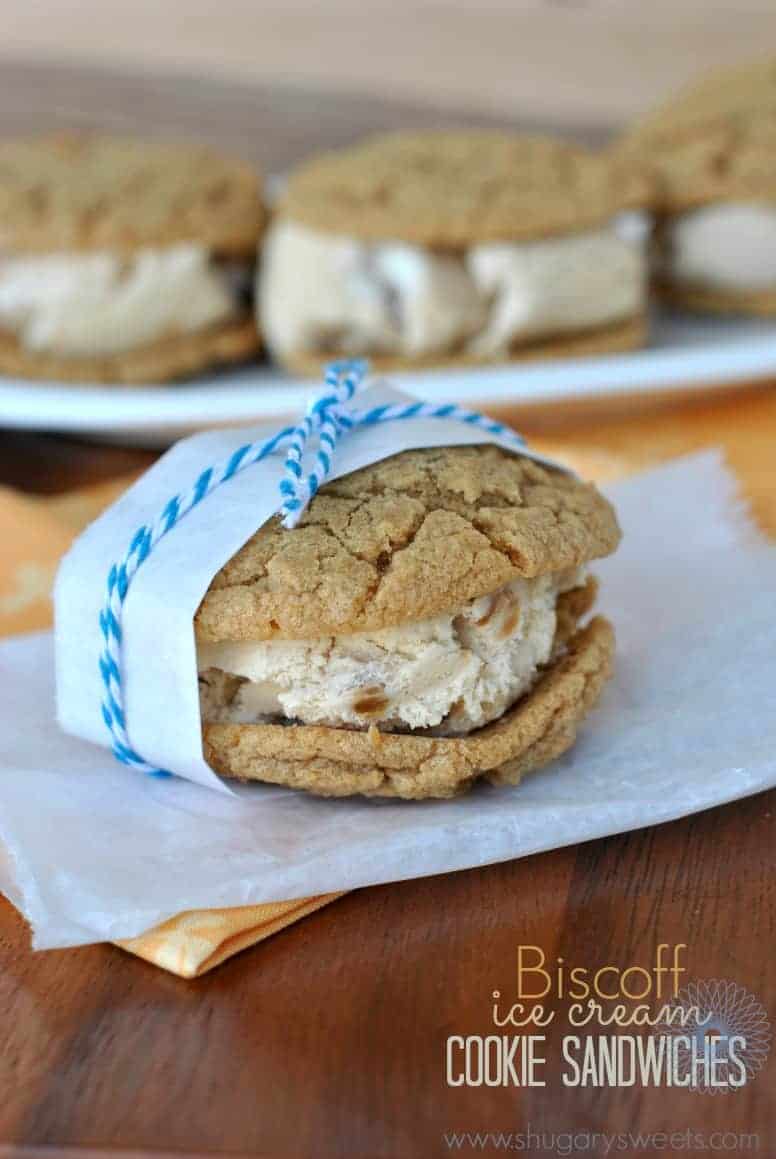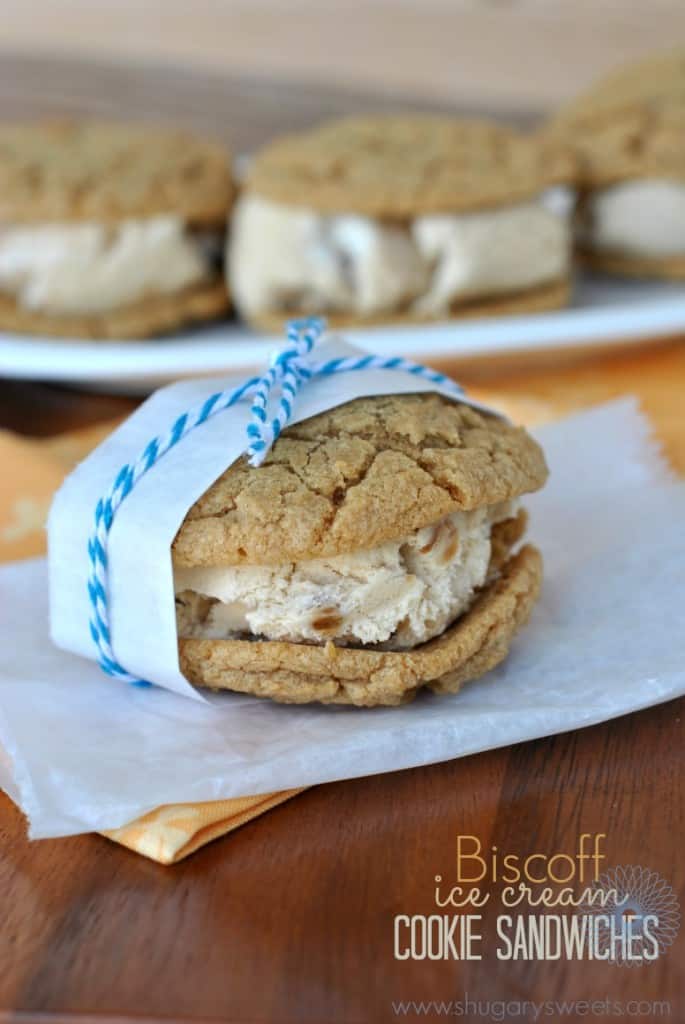 Please tell me that you have tried Biscoff Spread by now?
If you haven't tried it, please do! It's nut free, non GMO, and all natural. It's also a great substitute in peanut butter recipes. The only way I can describe the flavor is if you take graham crackers and gingerbread and blend them together.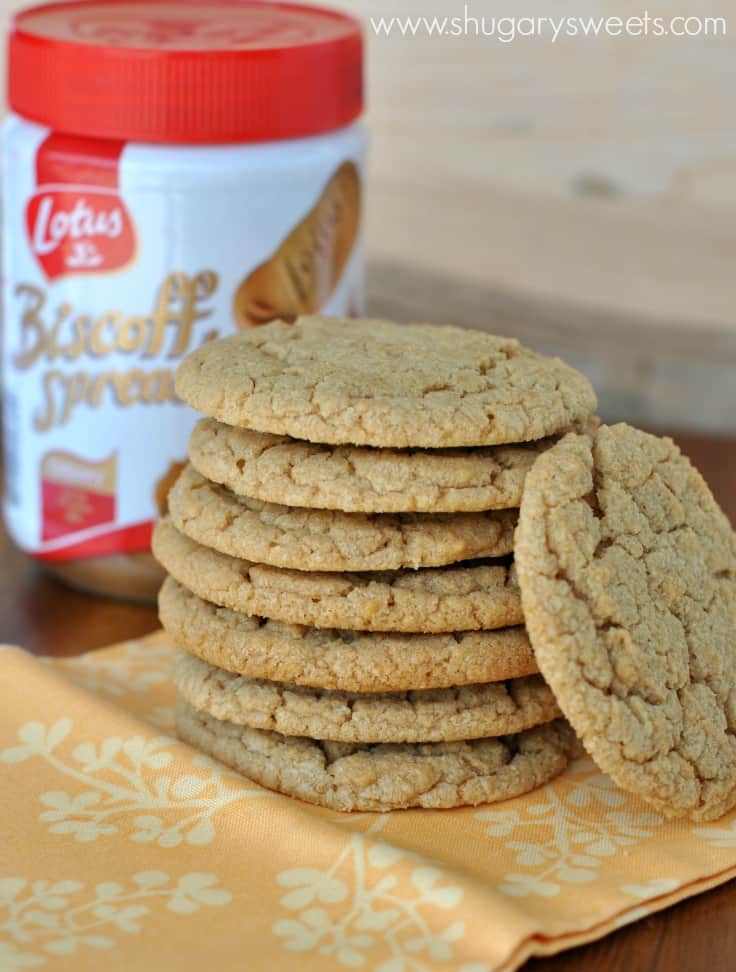 Thanks to President Ronald Reagan, he made July, National Ice Cream Month (you're welcome for that little bit of history lesson). Today, is actually National Ice Cream Day!
So why don't we celebrate by making some chewy Biscoff cookies? And homemade Biscoff icecream?
If you follow me on Instagram, you may have seen this picture: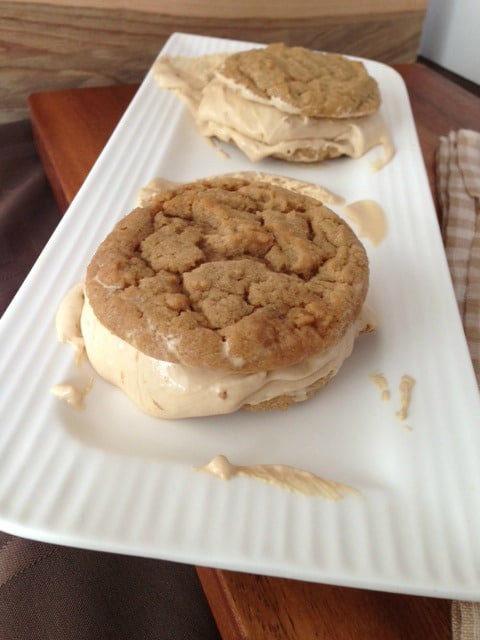 This was my first attempt at making these ice cream sandwiches.
The cookies were incredible, but I tried to make 2-ingredient ice cream for the first time. The idea is you take a can of sweetened condensed milk and mix it with 16oz cool whip. I also added in some Biscoff. It froze just fine, but softened too much between the cookies (clearly). And the texture didn't taste like ice cream. Not sure if that was operator error, or normal, but it was gooey like marshmallow.
So, in my attempt to make you all a NON ice cream maker treat, I failed.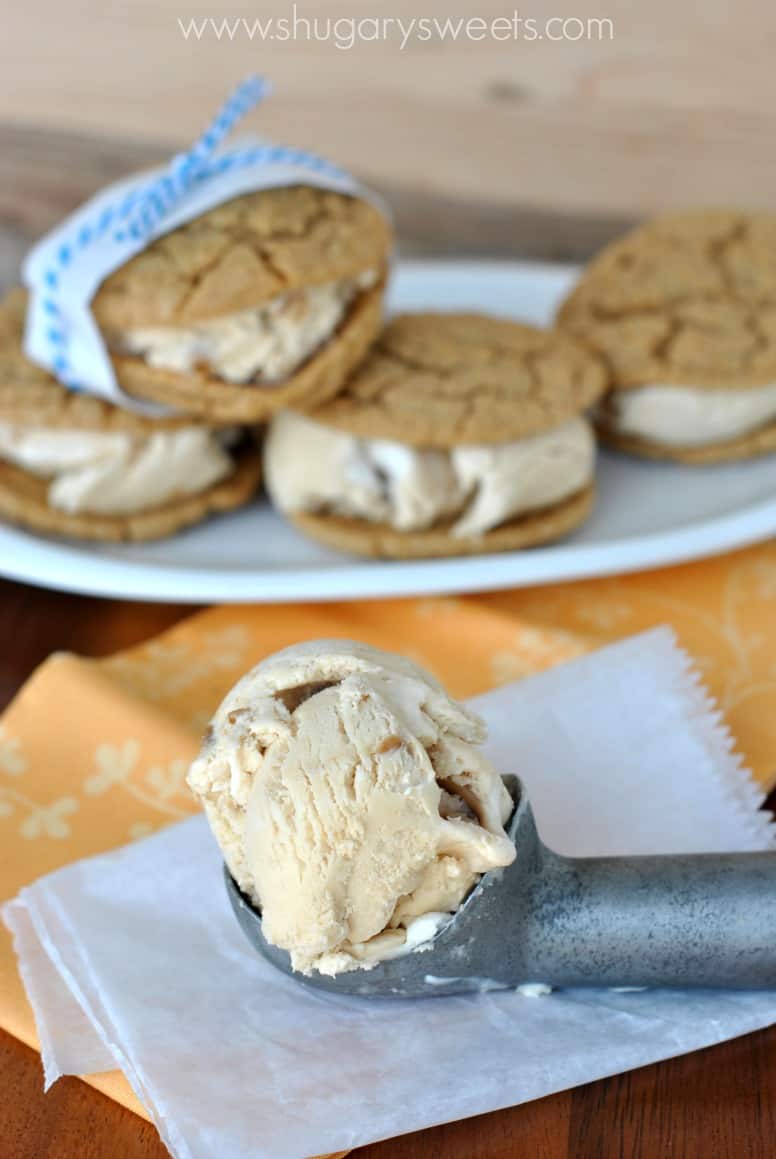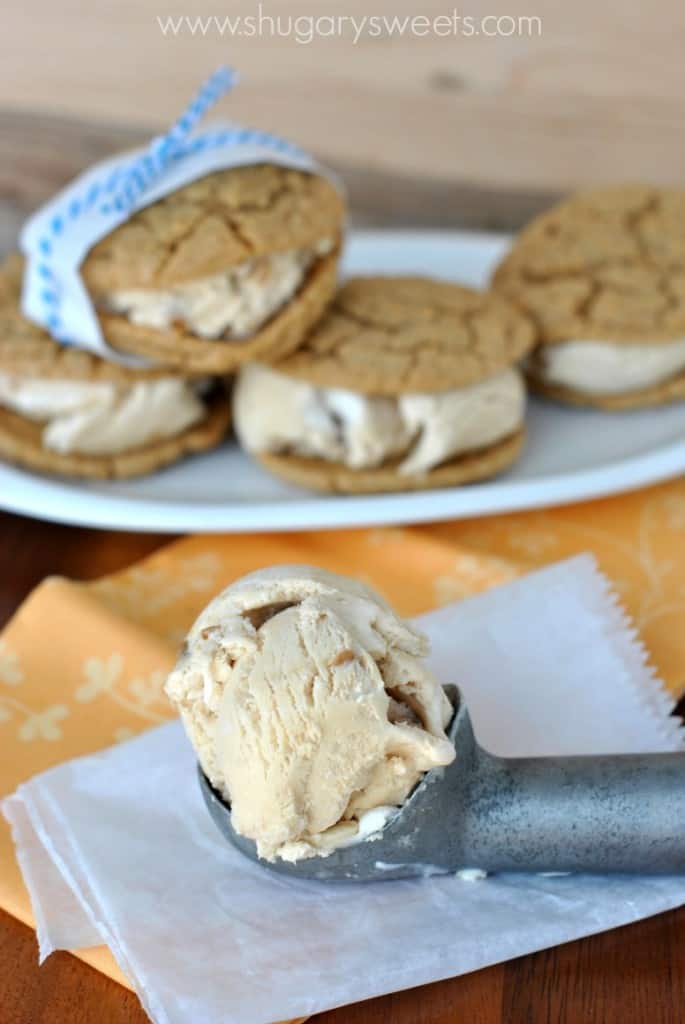 I pulled out my $50 Cuisinart Ice Cream maker and made a delicious, creamy Biscoff ice cream. Best investment ever!
And when you scoop that ice cream between two chewy Biscoff cookies? You will thank me!!
Quick note about the ice cream. I added in the biscoff during the last 5 minutes of the cycle. Not all of it completely mixed in completely. It's okay. When frozen, you get little Biscoff chunks of heaven that are absolutely delightful!! ENJOY!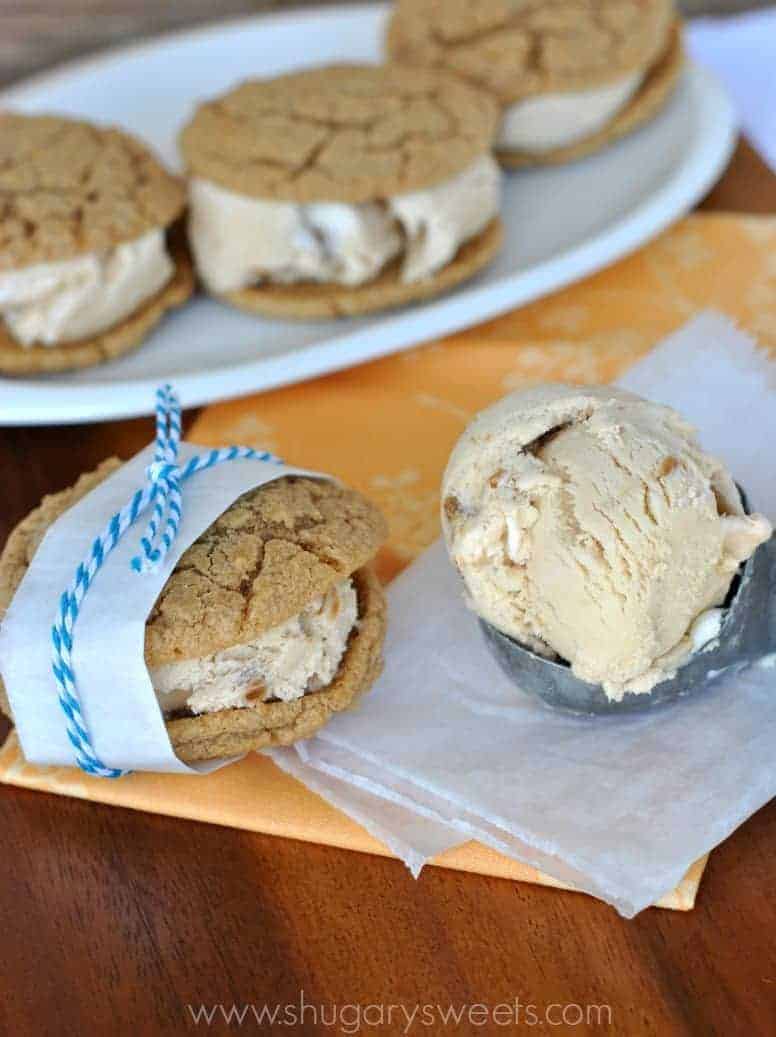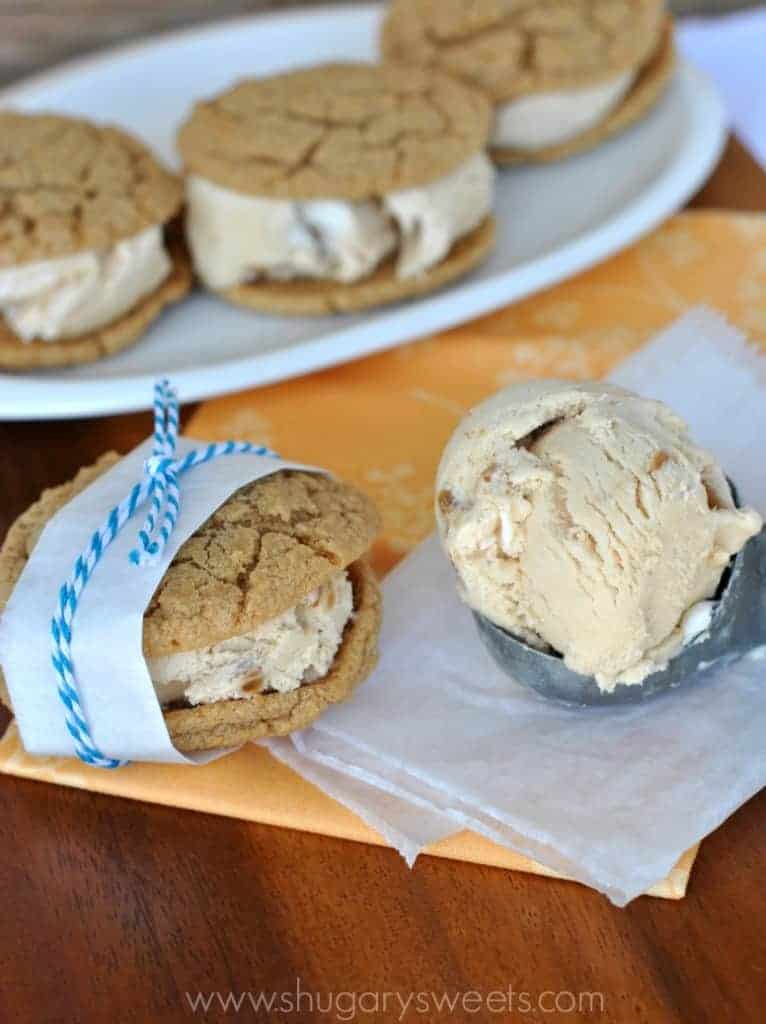 I'm slightly obsessed with Biscoff. These No Bake Biscoff cookies are a great summer treat!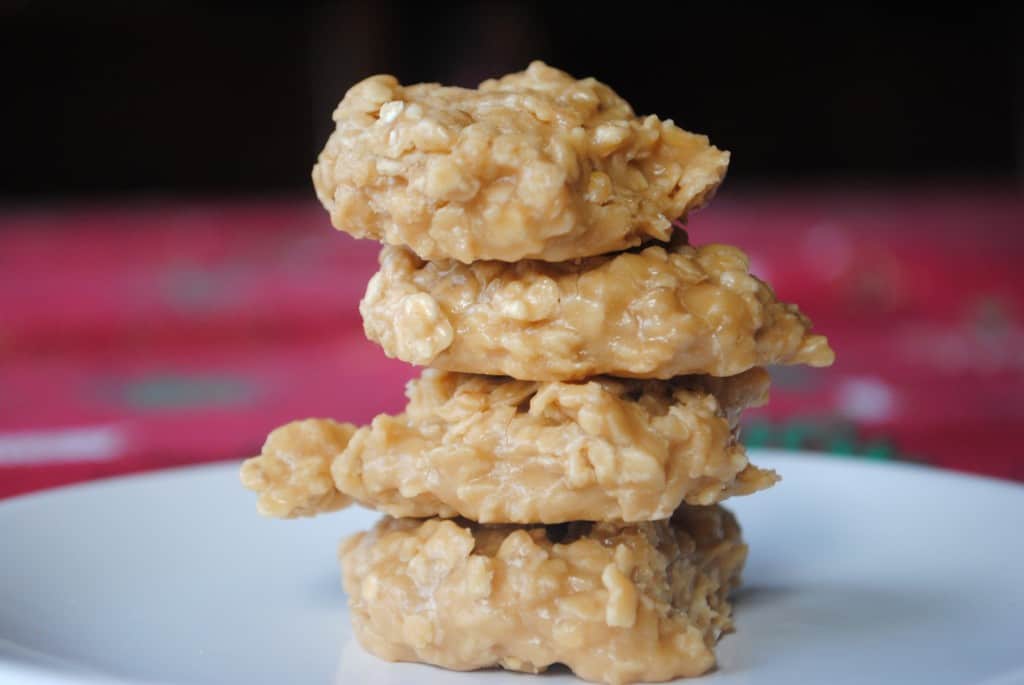 I made my own Biscoff Morsels in this White Chocolate Biscoff Cookie. Check it out!!