Biscoff Ice Cream Cookie Sandwiches
Chewy Biscoff cookies sandwiched around homemade Biscoff ice cream. This is one dessert your family will all enjoy!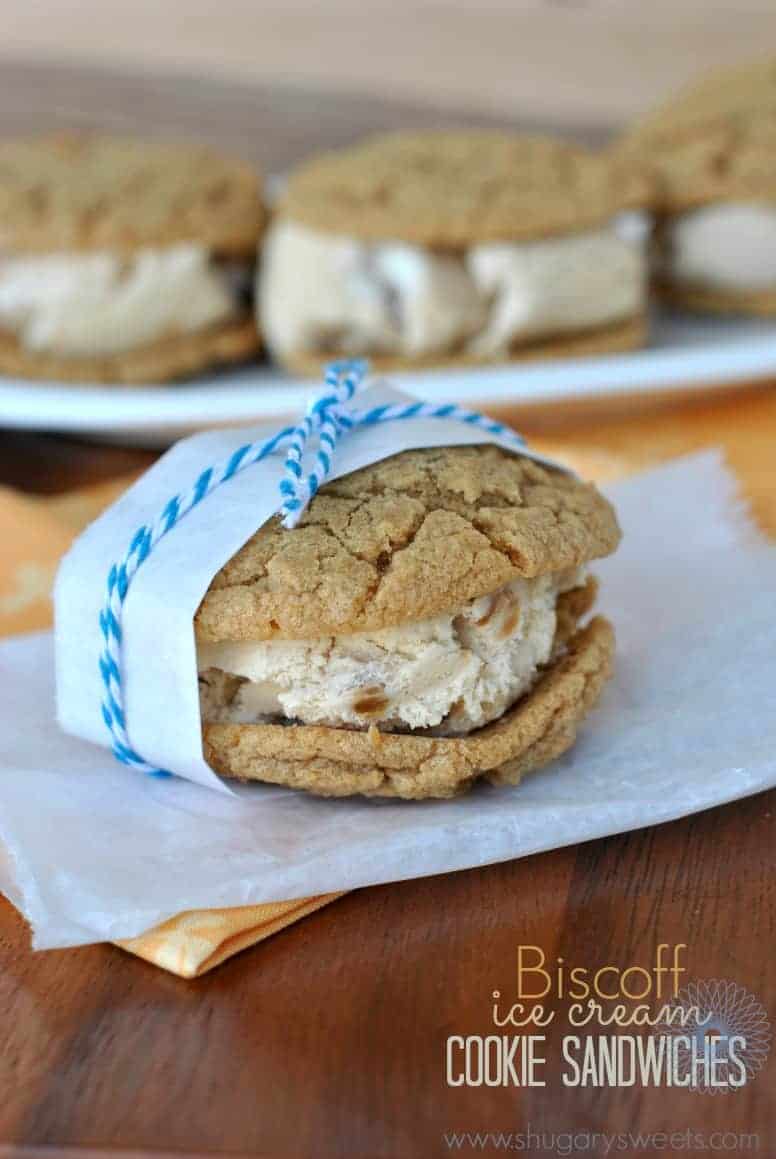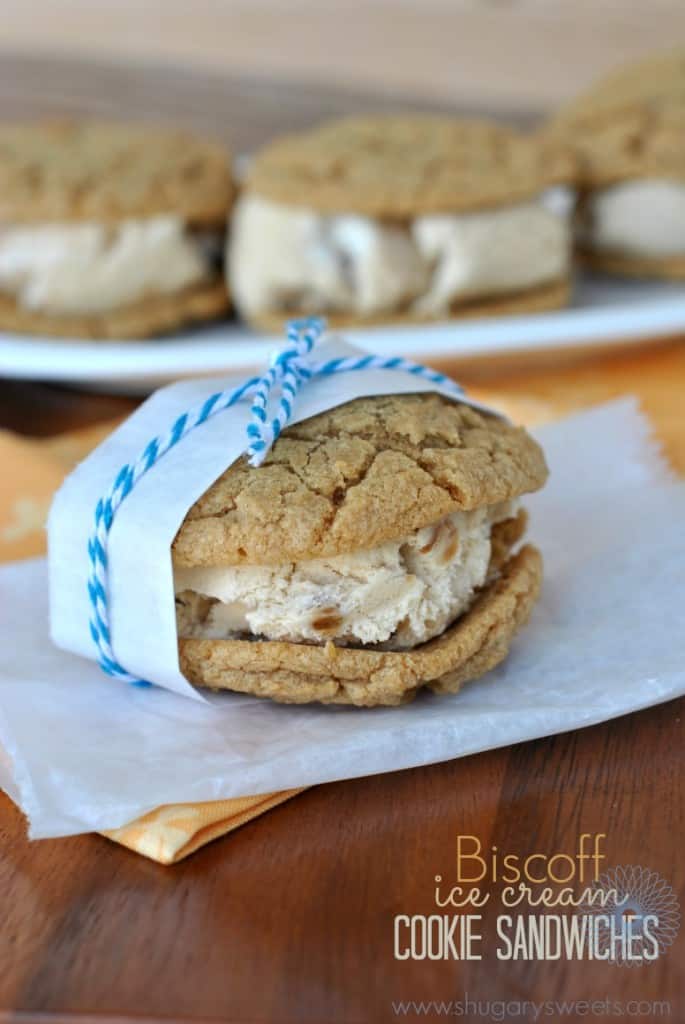 Please tell me that you have tried Biscoff Spread by now?
If you haven't tried it, please do! It's nut free, non GMO, and all natural. It's also a great substitute in peanut butter recipes. The only way I can describe the flavor is if you take graham crackers and gingerbread and blend them together.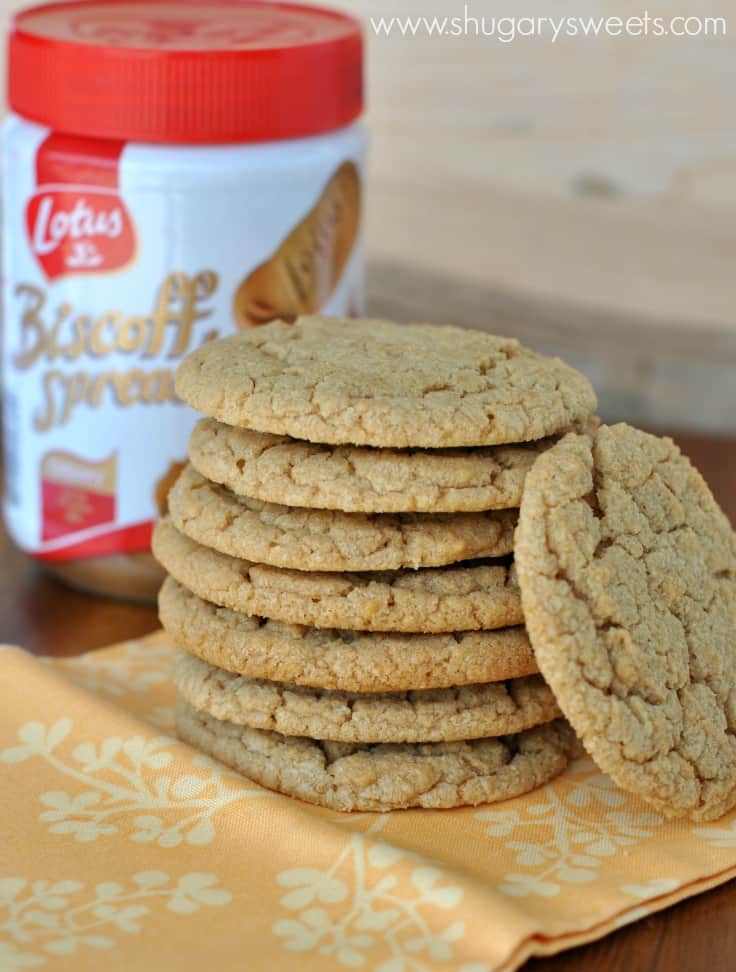 Thanks to President Ronald Reagan, he made July, National Ice Cream Month (you're welcome for that little bit of history lesson). Today, is actually National Ice Cream Day!
So why don't we celebrate by making some chewy Biscoff cookies? And homemade Biscoff icecream?
If you follow me on Instagram, you may have seen this picture: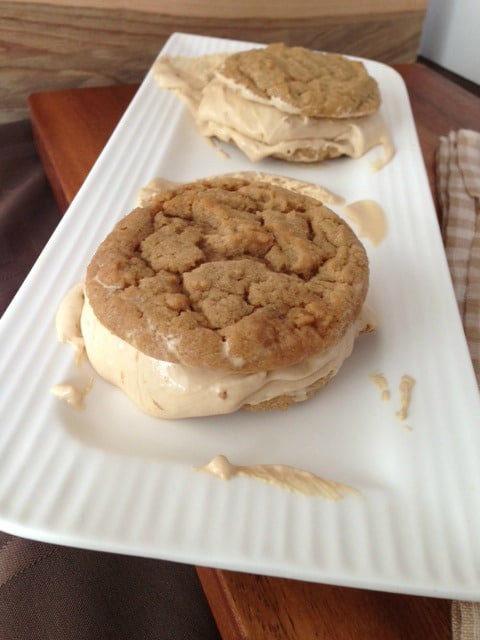 This was my first attempt at making these ice cream sandwiches.
The cookies were incredible, but I tried to make 2-ingredient ice cream for the first time. The idea is you take a can of sweetened condensed milk and mix it with 16oz cool whip. I also added in some Biscoff. It froze just fine, but softened too much between the cookies (clearly).  And the texture didn't taste like ice cream. Not sure if that was operator error, or normal, but it was gooey like marshmallow.
So, in my attempt to make you all a NON ice cream maker treat, I failed.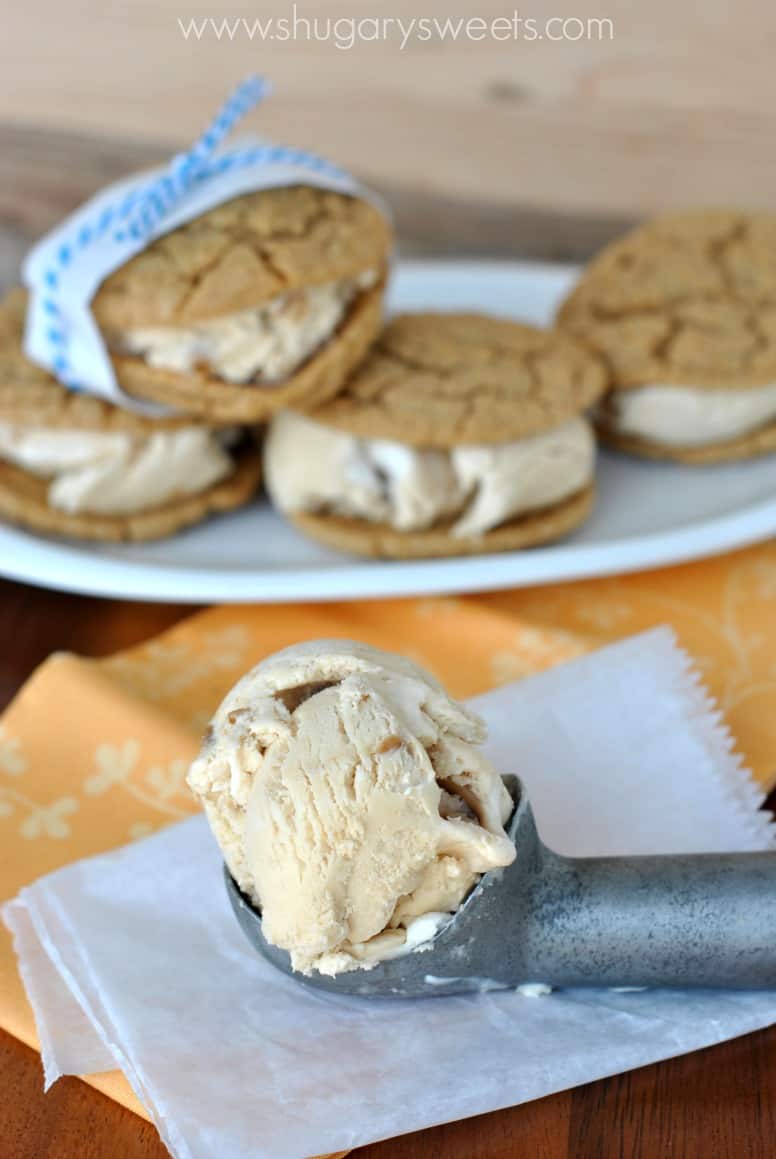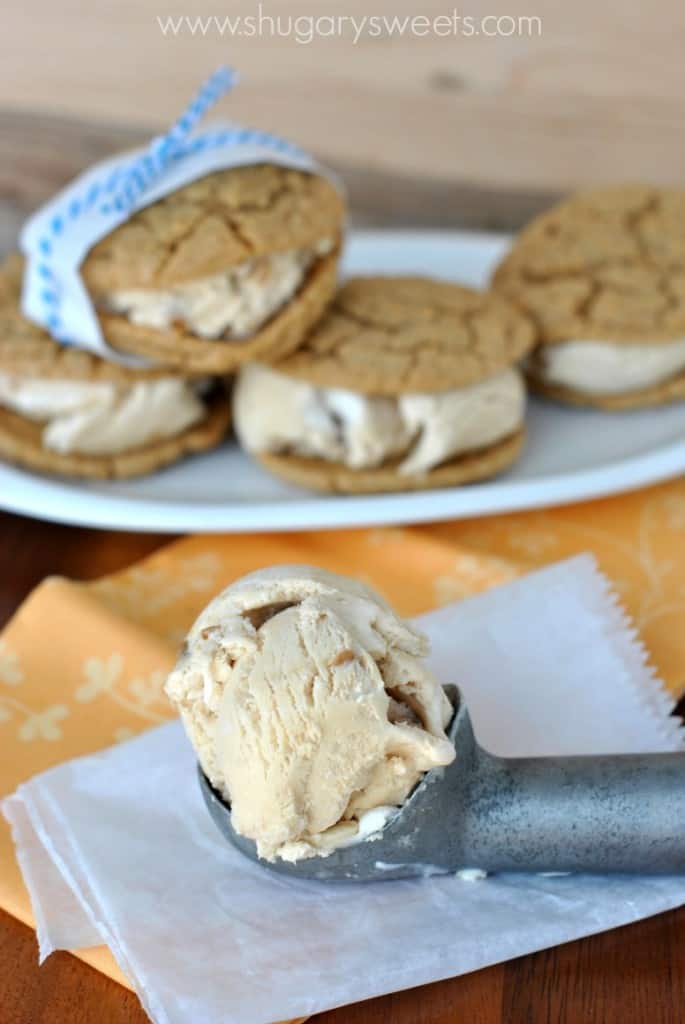 I pulled out my $50 Cuisinart Ice Cream maker and made a delicious, creamy Biscoff ice cream. Best investment ever!
And when you scoop that ice cream between two chewy Biscoff cookies? You will thank me!!
Quick note about the ice cream. I added in the biscoff during the last 5 minutes of the cycle. Not all of it completely mixed in completely. It's okay. When frozen, you get little Biscoff chunks of heaven that are absolutely delightful!! ENJOY!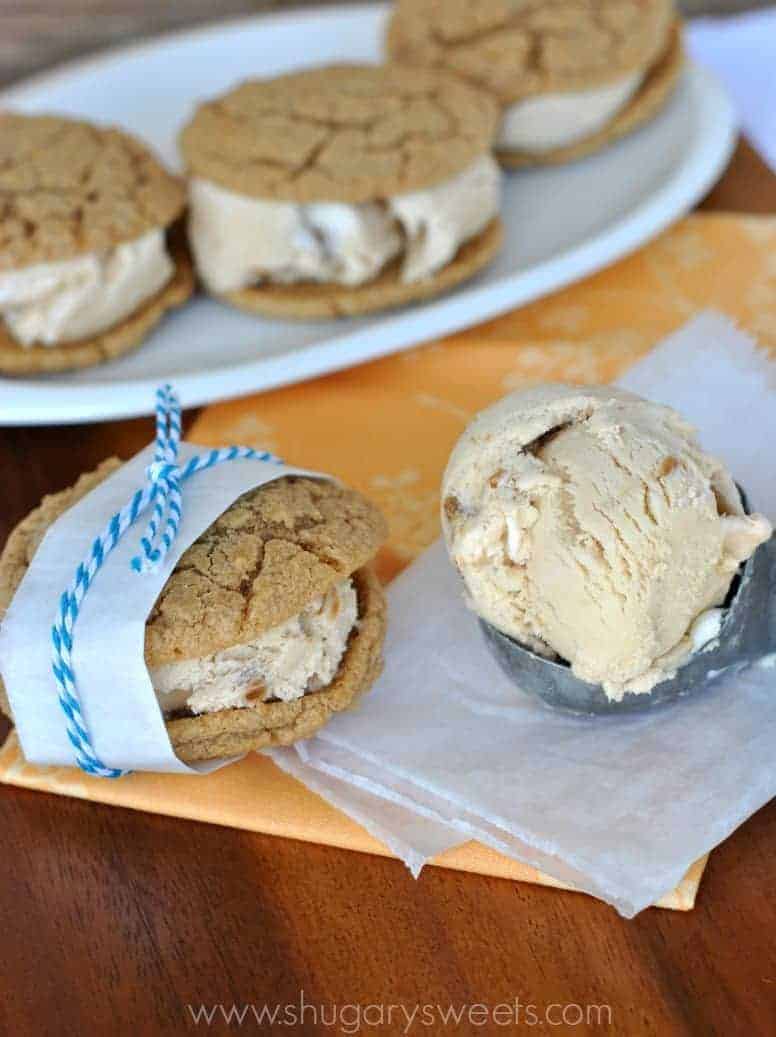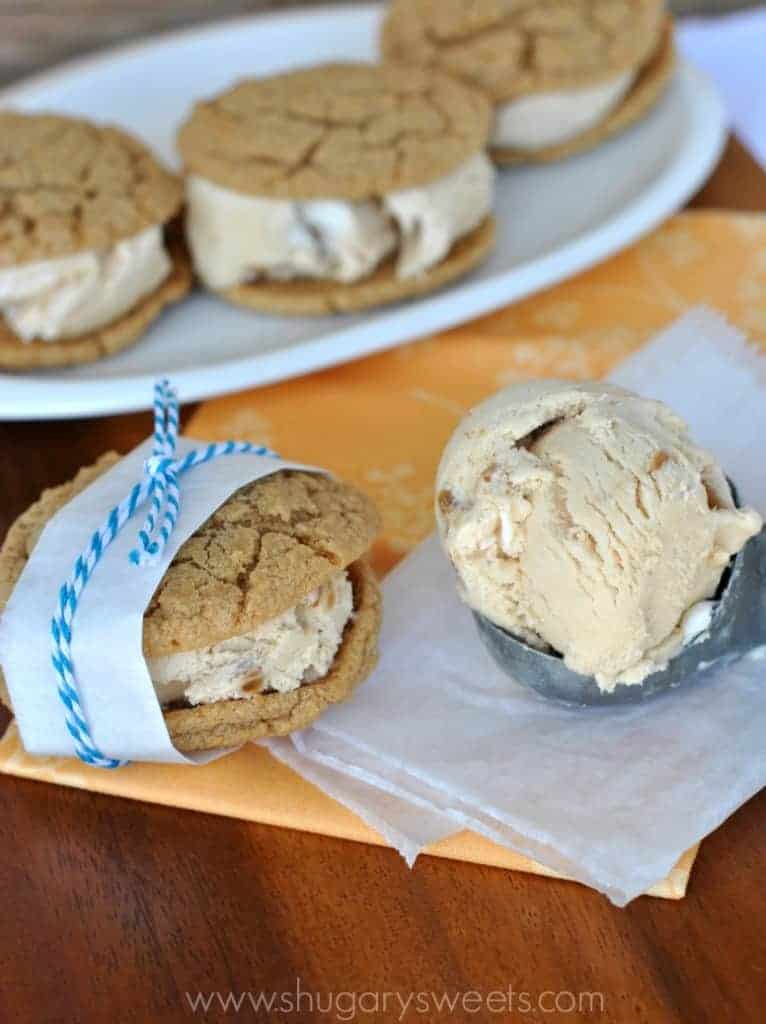 Connect with Shugary Sweets! I know you want to see behind the scenes…check out my instagram!
Don't miss a single recipe!
Facebook | Twitter | Google+ | Pinterest | Bloglovin'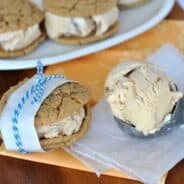 Biscoff Ice Cream Cookie Sandwiches
Yield: 15-18 ice cream sandwiches
Prep Time:3 hours
Cook Time:11 minutes
Chewy Biscoff cookies sandwiched around homemade Biscoff ice cream. This is one dessert your family will all enjoy!
Ingredients:
For the Ice cream:
1 cup whole milk
3/4 cup granulated sugar
2 cup heavy cream
1/2 cup Creamy Biscoff spread
For the Cookies:
1/2 cup unsalted butter, softened
1/2 cup granulated sugar
3/4 cup light brown sugar, packed
3/4 cup creamy Biscoff spread
3 Tbsp milk
2 tsp vanilla extract
1 egg
1 3/4 cup all-purpose flour
3/4 tsp kosher salt
2 tsp baking powder
Directions:
For the ice cream, combine milk and sugar with a whisk until the sugar is dissolved, about 1-2 minutes. Stir in the heavy cream. Turn on your ice cream maker and pour mixture into freezer bowl. Mix until thickened, about 25 minutes. Spoon in the Biscoff spread (while still mixing) and continue mixing an additional 5 minutes. Turn off and pour into a freezer safe container. Freeze for 2 hours (or overnight) before using in the ice cream sandwiches.
For the cookies, beat butter with sugars until combined. Add Biscoff, milk and vanilla and beat 1-2 minutes. Add egg. Beat in flour, salt and baking powder.
Drop cookies by 2Tbsp scoop onto a parchment paper lined baking sheet. Bake in a 375 degree F oven for 11-13 minutes.
Remove and cool on pan for 3 minutes, then transfer to wire rack to cool completely.
To assemble, pair cookies into same sized pairs. Scoop one large scoop of icecream onto one cookie. Top with second cookie, pressing slightly. Enjoy immediately or wrap cookies individually in foil and return to freezer to enjoy later!
**Make your ice cream according to YOUR machine directions for vanilla ice cream. Add Biscoff in during the last 5 minutes. It's okay if it doesn't mix in completely, the unmixed Biscoff freezes into delicious chunks! **If you don't want to make ice cream sandwiches, you can enjoy the soft ice cream immediately. Store ice cream in freezer safe container for up to one week. ENJOY. **to keep your cookies nice a flat, freeze cookies for one hour before adding ice cream.
MAKING THIS RECIPE? Share it with me on Instagram using the hashtag #ShugarySweets so I can see what you're cooking up in the kitchen!
I'm slightly obsessed with Biscoff. These No Bake Biscoff cookies are a great summer treat!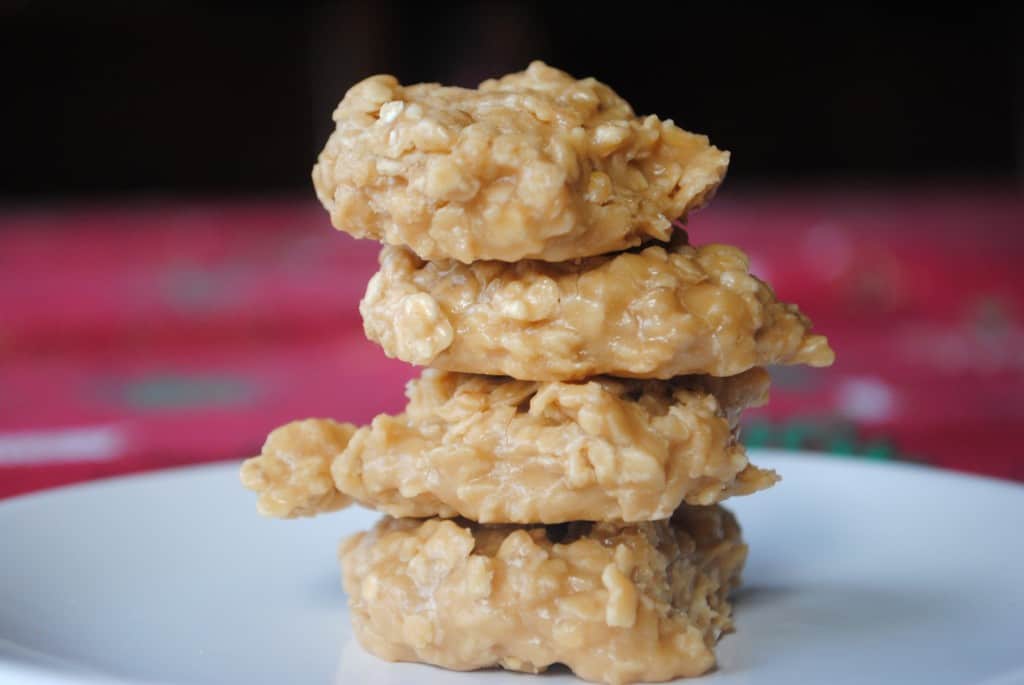 I made my own Biscoff Morsels in this White Chocolate Biscoff Cookie. Check it out!!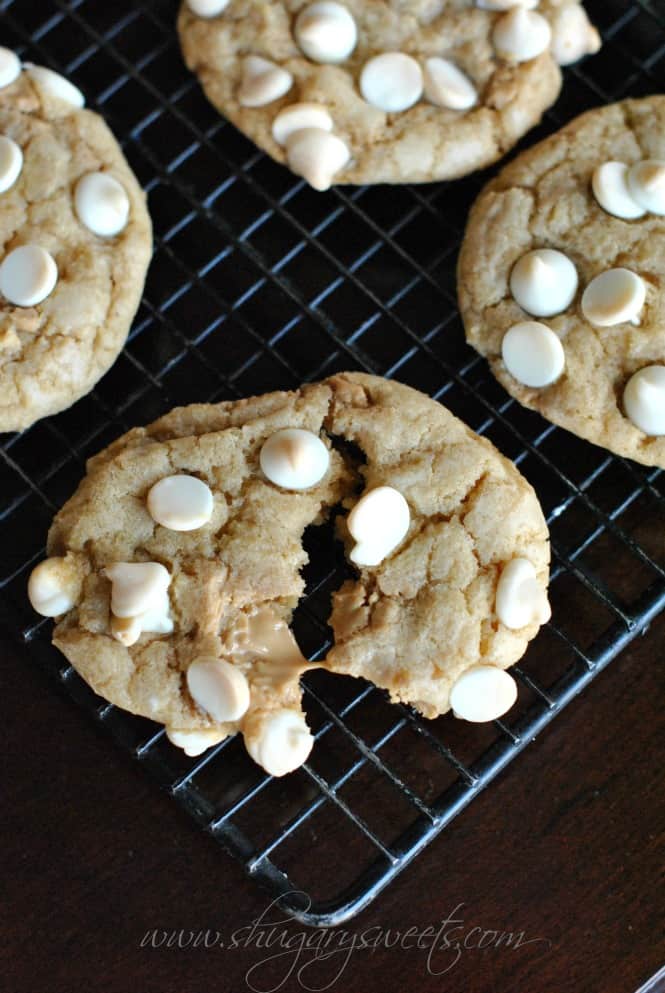 Another wonderful summer idea is making homemade Root Beer Float Ice Cream Sandwiches! These are insanely good!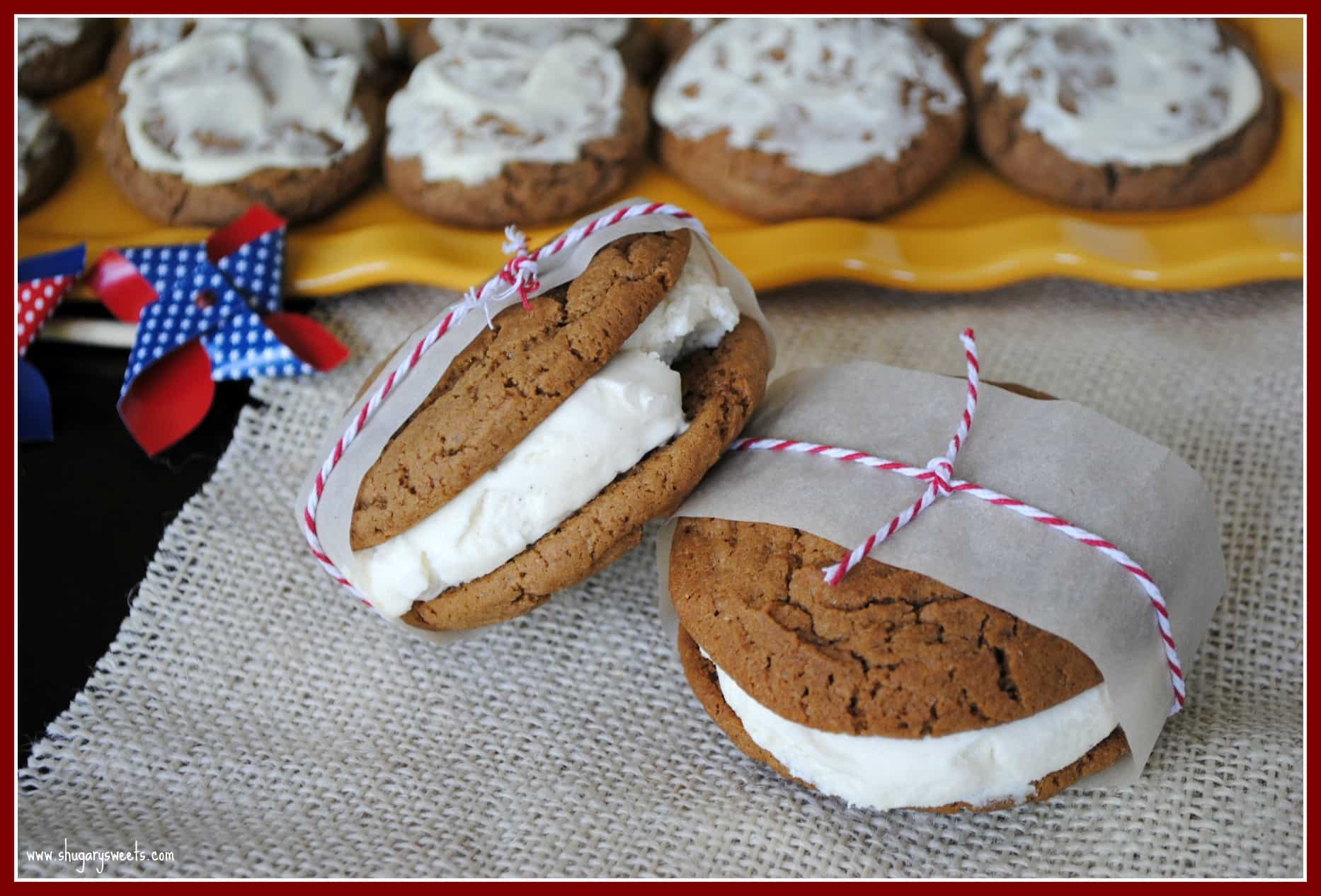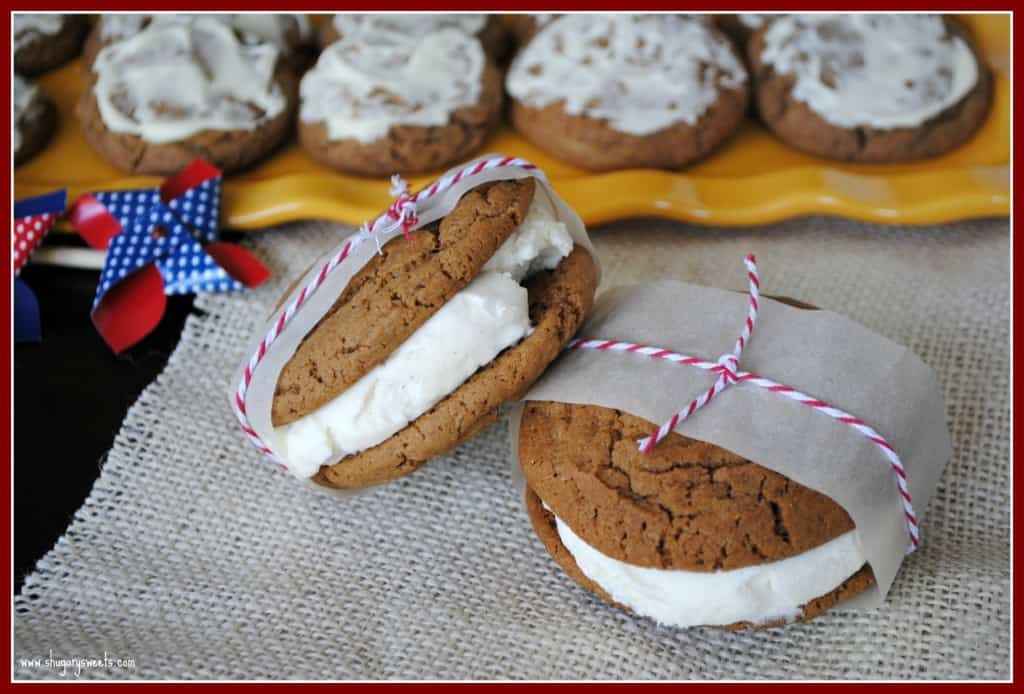 Some of my blog friends make incredible looking 2-ingredient (no ice cream maker needed) ice cream. Check out their recipes for more details and instructions:
Reese's Fluffernutter Ice Cream from Inside BruCrew Life
Cookies 'n Mint Ice Cream from Crazy for Crust
Basic 2-ingredient Ice cream with Variations from Something Swanky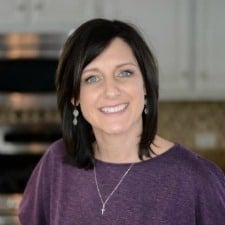 Aimee is a dessert lover (specifically rice krispie treats), workout enthusiast, self-taught foodie, and recipe creator. Her recipes have been featured in over 15 magazines, and her passion is to share her love of cooking with the everyday home cook! Learn more about Aimee.