Sweet and Soft Cookies with white chocolate and homemade Biscoff "morsels." You will LOVE the flavor of these little bits of Biscoff!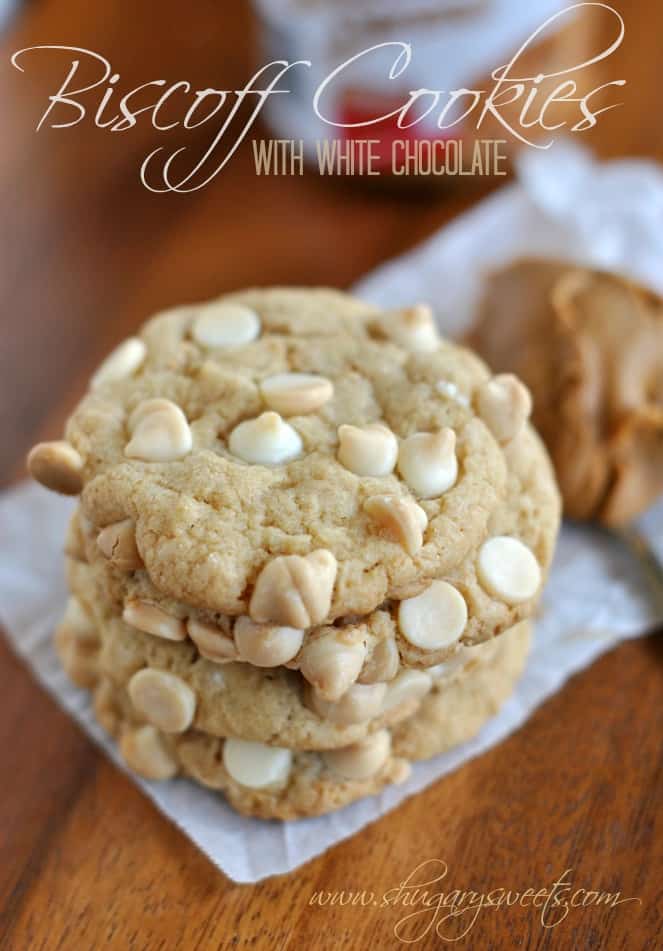 My pantry currently has 5 jars of Biscoff. Is that too much?
I realized as I was cleaning out my pantry that I haven't baked or used Biscoff in recipes in quite some time.
That is not to say I haven't EATEN Biscoff recently. On a spoon. With an apple. On a Hershey bar. Oh yeah.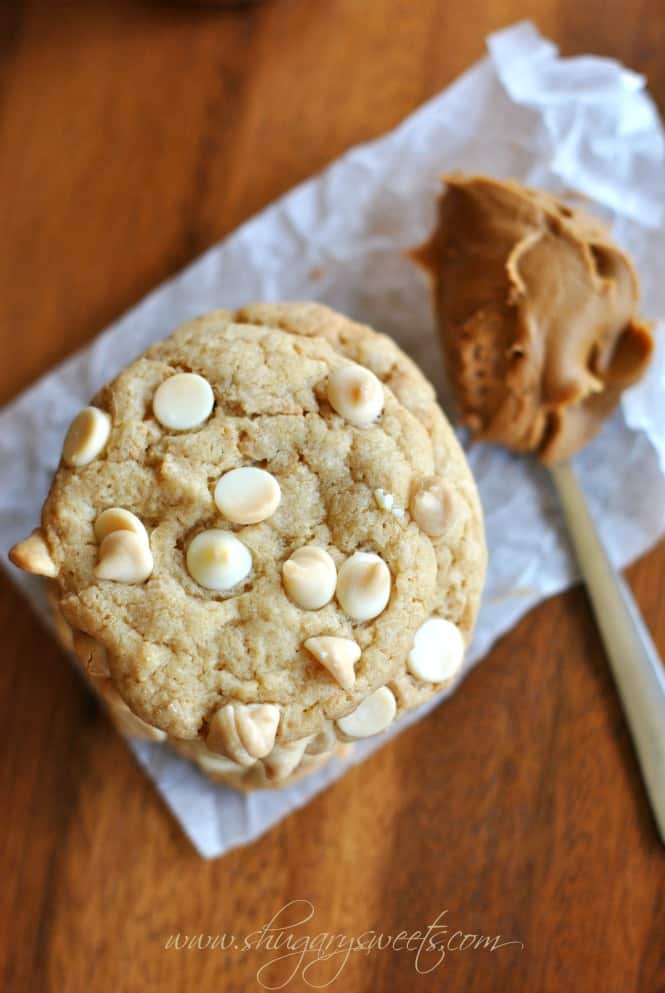 We have a fun tradition that I TRY to do every week. On Mondays, I attempt to bake cookies for the kids. It's fun for them to have treats in their lunches all week, but also nice to have a warm cookie when they get home from school on Monday. This week, after cleaning out my pantry, I knew I wanted to do something with Biscoff.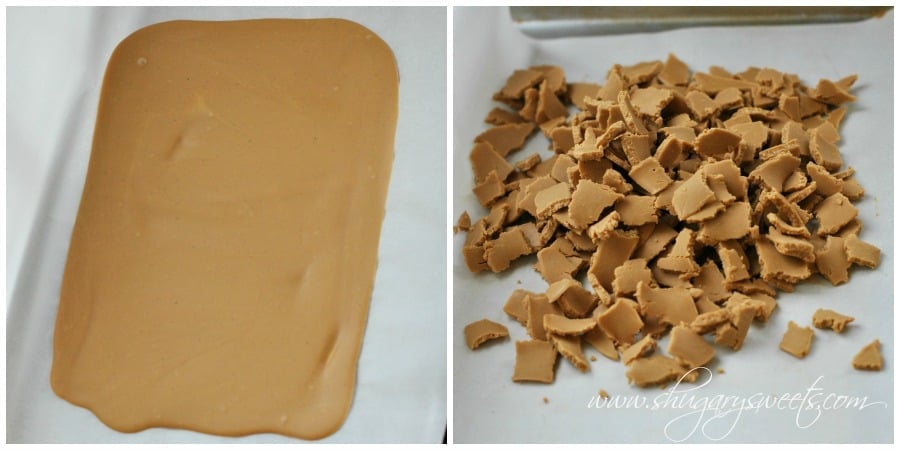 I wish they had Biscoff morsels (and Nutella morsels for that matter). So I tried to create my own. I melted down my favorite white chocolate (the only white chocolate that melts perfectly EVERY. SINGLE. TIME). I mixed in the creamy Biscoff and spread it on a parchment paper lined baking sheet. I refrigerated this while I hopped on the treadmill. KNOWING good things were happening in my kitchen this afternoon, exercise is a daily must!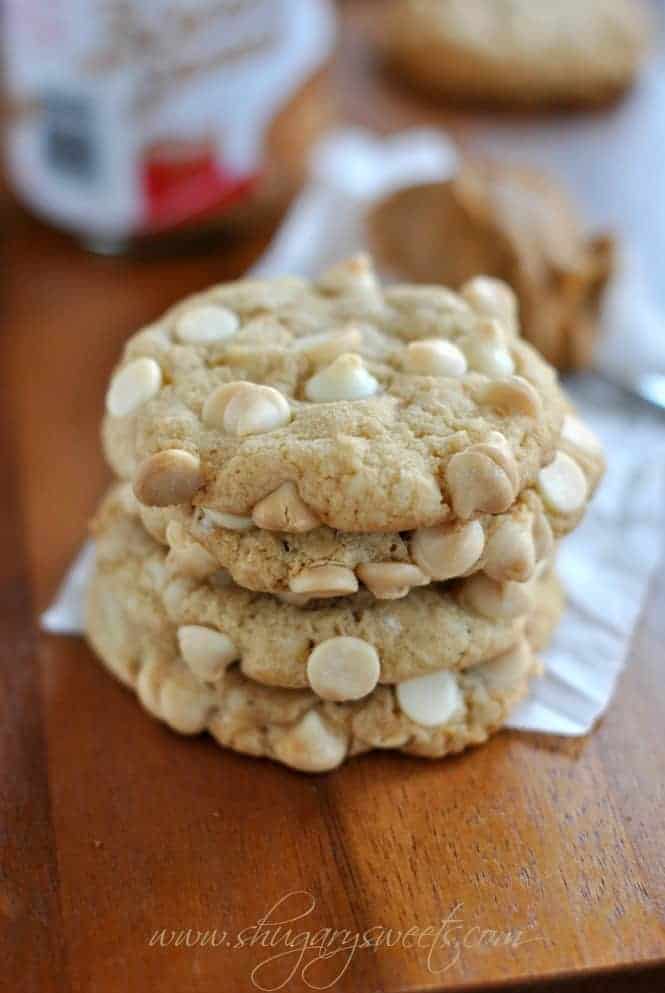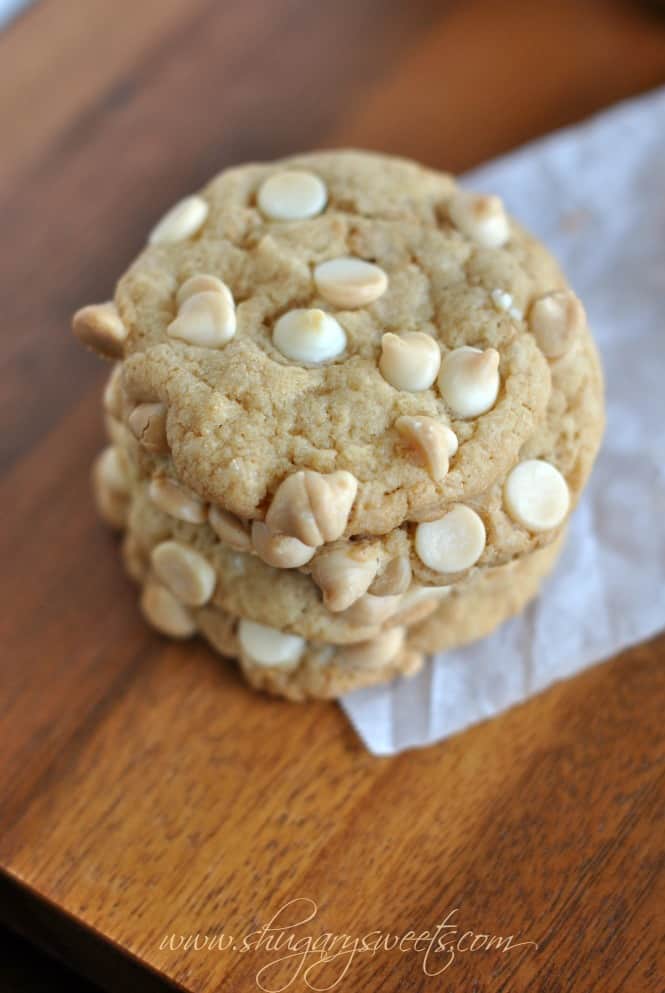 These cookies turned out delicious. Instead of mixing in the white chocolate morsels, I scooped out a ball of dough and pressed it into a bowl of morsels. I put the cookie dough ball on the parchment paper (morsel side up!) and baked. Gorgeous, right?
The melty Biscoff "morsels" were perfect!