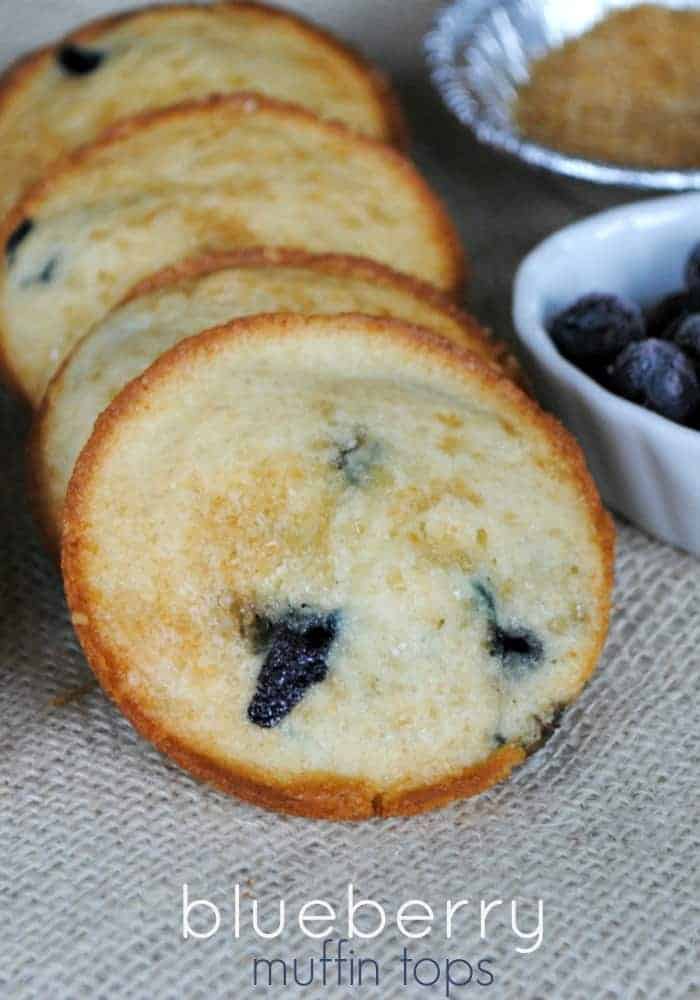 Yes, I have a muffin top addiction. Excuse me while I continue to eat these with my coffee. See, this is what happens when a new piece of baking equipment enters your life. At least when it enters MY life. I get addicted to using it.
But, you all get to reap the benefits too! You get to drool over these muffin tops and get inspired to make your own. Right?
Swim season started back up this week for us. Which means these muffins get gobbled up day and night. And just so you know, they freeze very very well! Triple the batch and stick the extras in the freezer. It will be worth the extra little bit of effort. Honest.
Blueberry Muffin Tops
Ingredients
1/2 cup butter, softened
1 cup granulated sugar
2 eggs
1 3/4 cup flour
1/2 tsp baking soda
1/4 tsp kosher salt
1/2 tsp baking powder
1/2 tsp vanilla extract
1/2 cup buttermilk
1 cup blueberries
2 Tbsp coarse sugar (I used sugar in the raw)
Instructions
In large mixing bowl, cream butter with sugar until fluffy (about 3 minutes). Add eggs, one at a time. Add in vanilla. Mix in flour, baking soda, salt and baking powder. Add buttermilk.
Fold in blueberries.
Fill cavities of muffin top pan 1/2 full (DO NOT OVERFILL). Bake in a 375 degree oven for 8-10 minutes. Remove, cool, and enjoy.