Use up some of your leftover ham to create these delicious Broccoli Ham Quiche. They freeze well too!!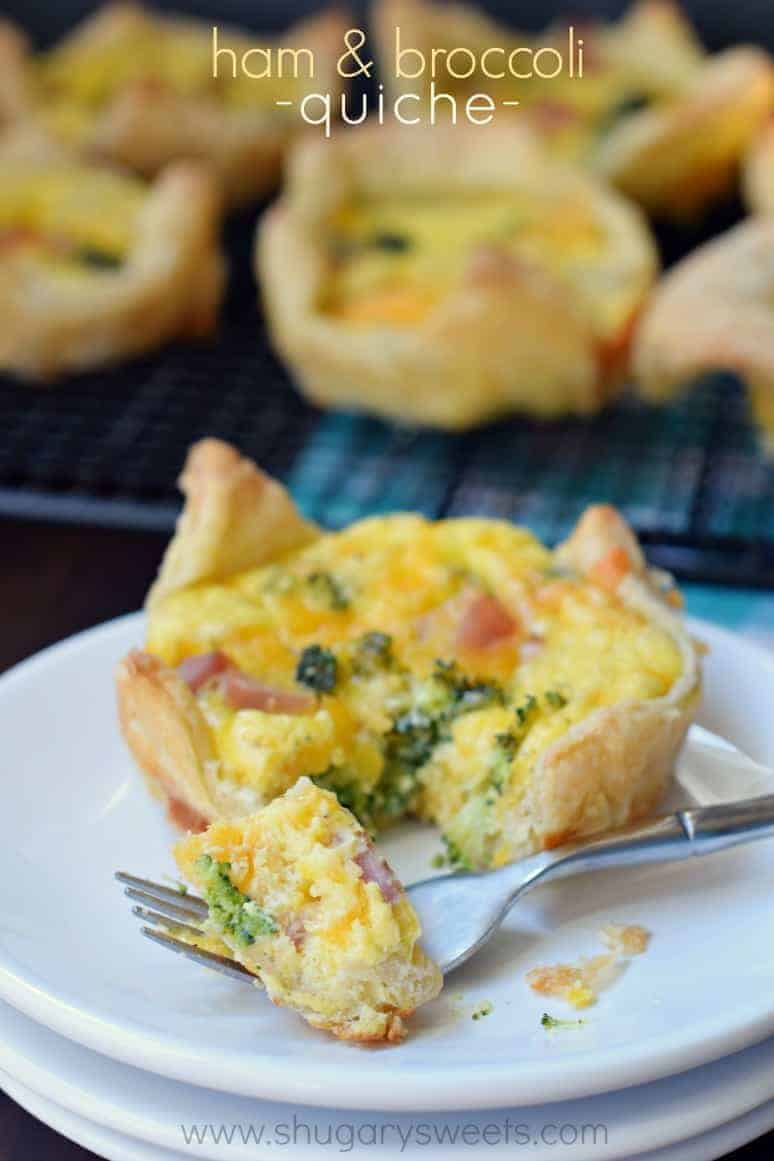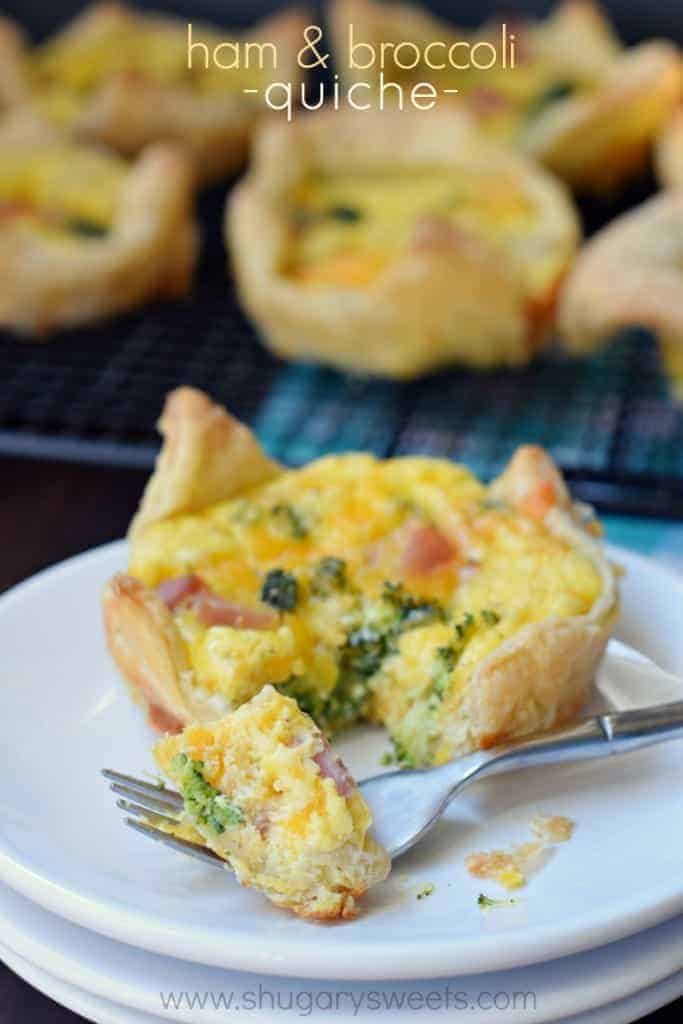 In case you weren't aware, Easter is only a few days away. (unless of course you're reading this blog post months from now, then disregard, haha)!
I don't know what you usually have for dinner, but in our house it's always a ham. A big, spiral sliced ham.
No matter how many are over for dinner, I purchase the biggest ham I can find. And then I like to take those leftover ham slices and freeze them. I keep some sliced (for sandwiches) and then I dice some of the ham too…for recipes.
Today's recipe uses that diced up ham.
We love having quiche for dinner…it goes well with the whole brunch or breakfast for dinner theme that my family seems to enjoy.
Especially on a busy evening when I haven't had the chance to prepare a meal. If I don't have dinner prepped in the morning, chances are we are going to be eating eggs. Or grilled cheese (what's your go-to meal?).
How to make Ham and Broccoli Quiche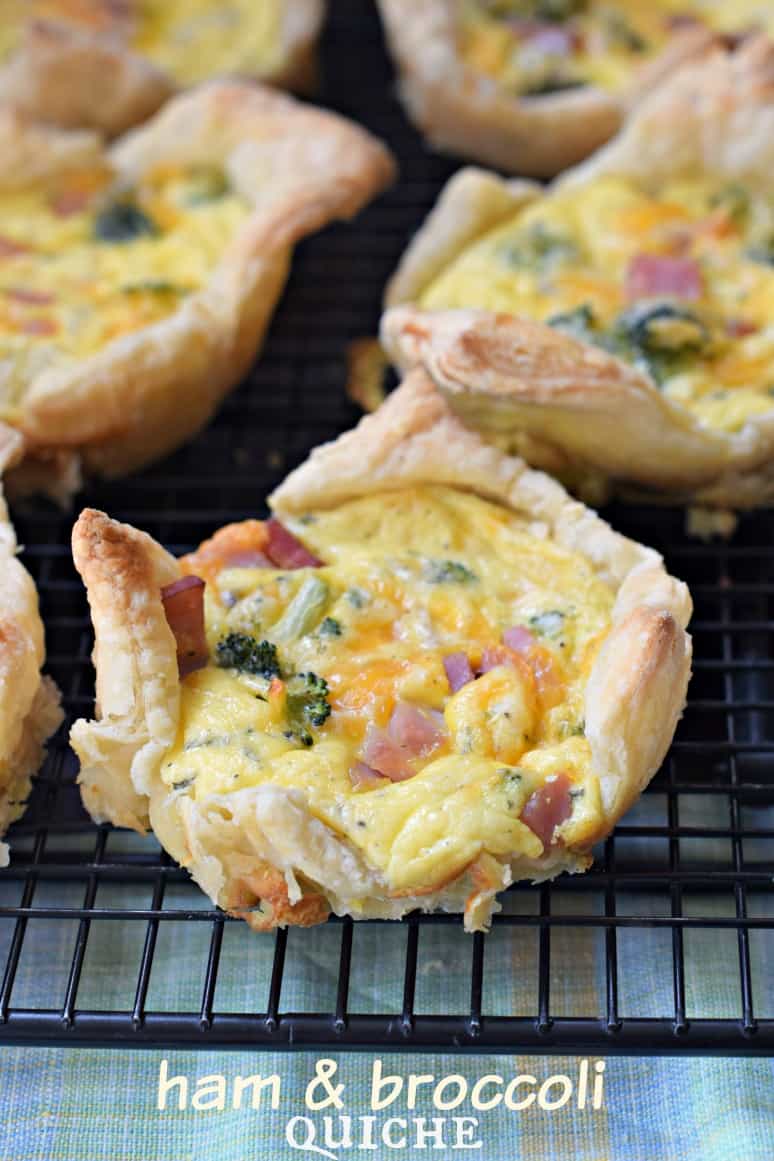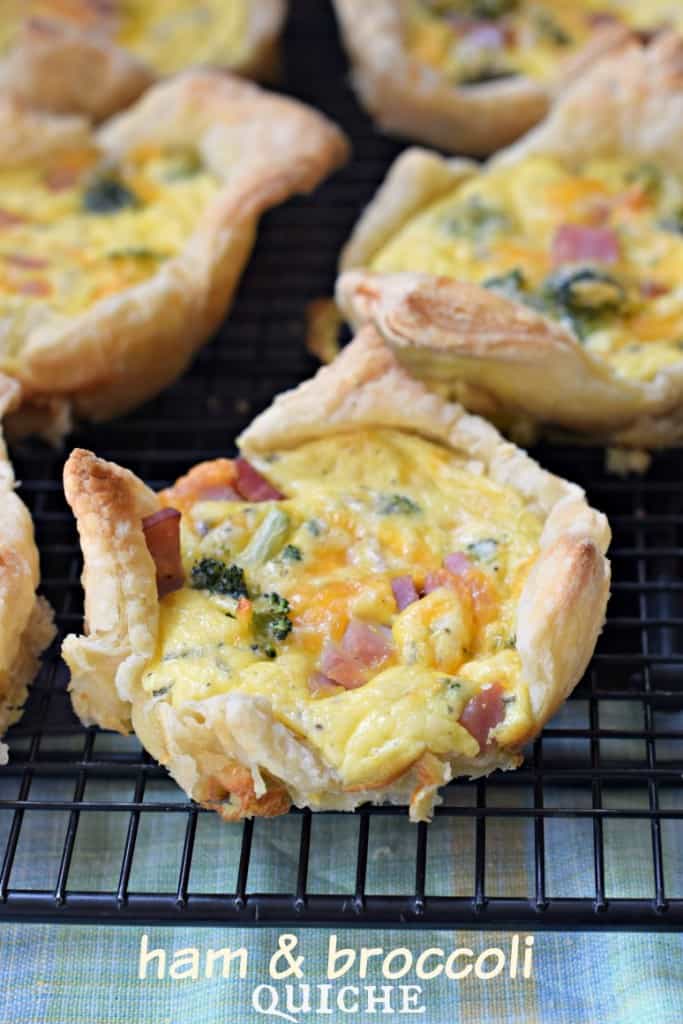 As you can see, I made mini quiche.
I purchased a dozen 4 inch cake pans a couple years back just for this purpose.
The reason I made mini quiche is because these are perfect for a quick breakfast. You can take it straight from the freezer and microwave it for breakfast.
Or, if you have time, bake them from frozen. Or eat them fresh as a mini. You could also make a Veggie Quiche in a pie plate with this recipe (or ham and broccoli)!
To remove quiche from pans, I allow them to cool about 10-15 minutes in the pan, the take them out. When using puff pastry, I don't spray my pans.