This easy, no bake peanut butter bars recipe is the answer to your Chocolate and Peanut Butter craving! Buckeye Bars are decadent bites of candy that melt in your mouth!
Love chocolate and peanut butter? Be sure to try our fudgy peanut butter brownies! Or give our chocolate chip peanut butter bars recipe a try next!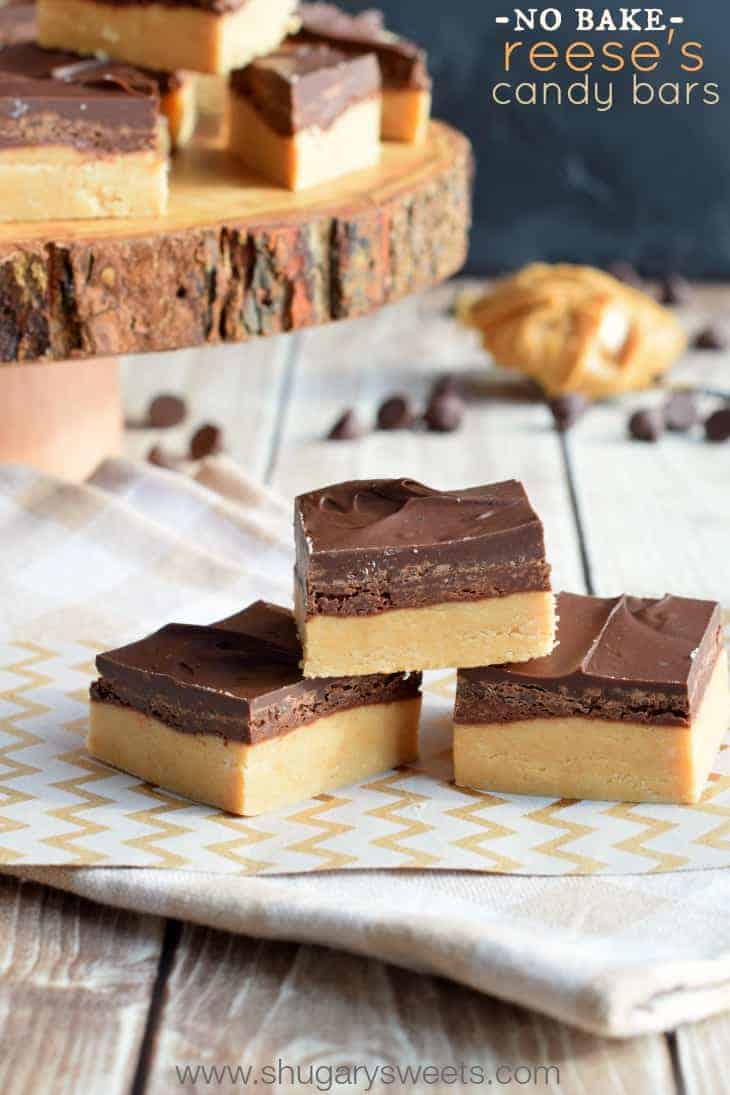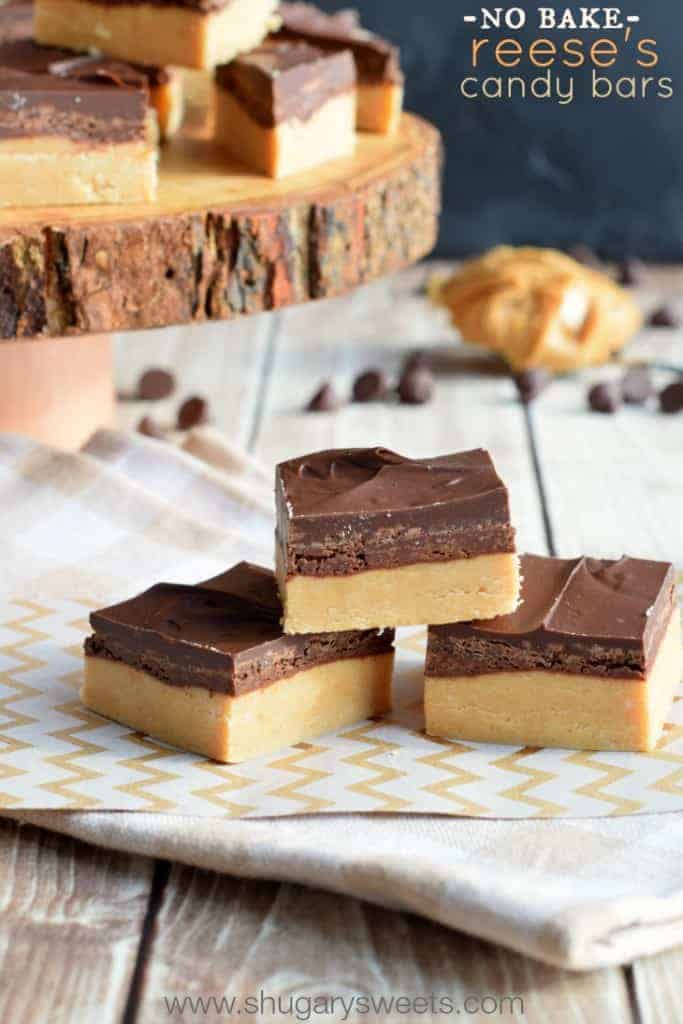 Why this Recipe is Best
If you are a true lover of Chocolate and Peanut Butter then this recipe is made for you!
Tastes like a Reese's peanut butter cup.
Easy no bake dessert!
Chocolate and peanut butter in every bite.
Great for a crowd!
If you LOVE buckeyes, today's recipe is even better.
Yes you heard me. Better because it's EASIER. And who doesn't love easy dessert recipes? Especially our delicious chocolate peanut butter pie!
How to make Buckeye Bars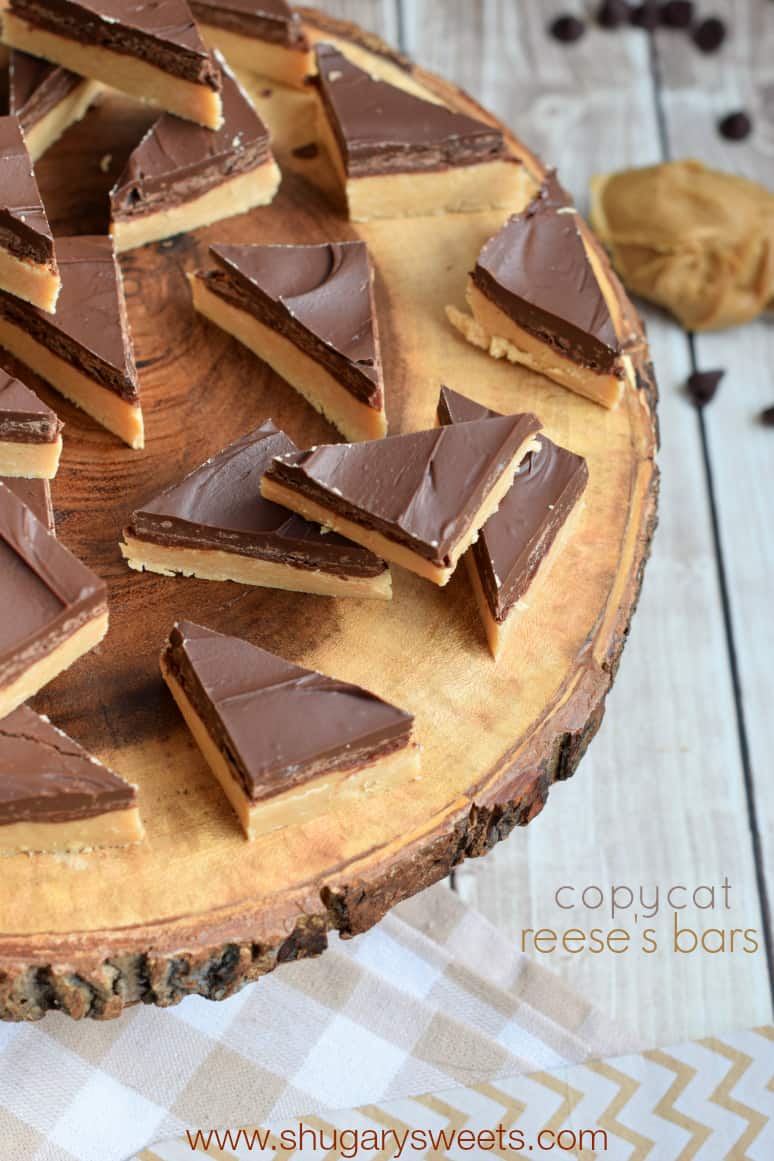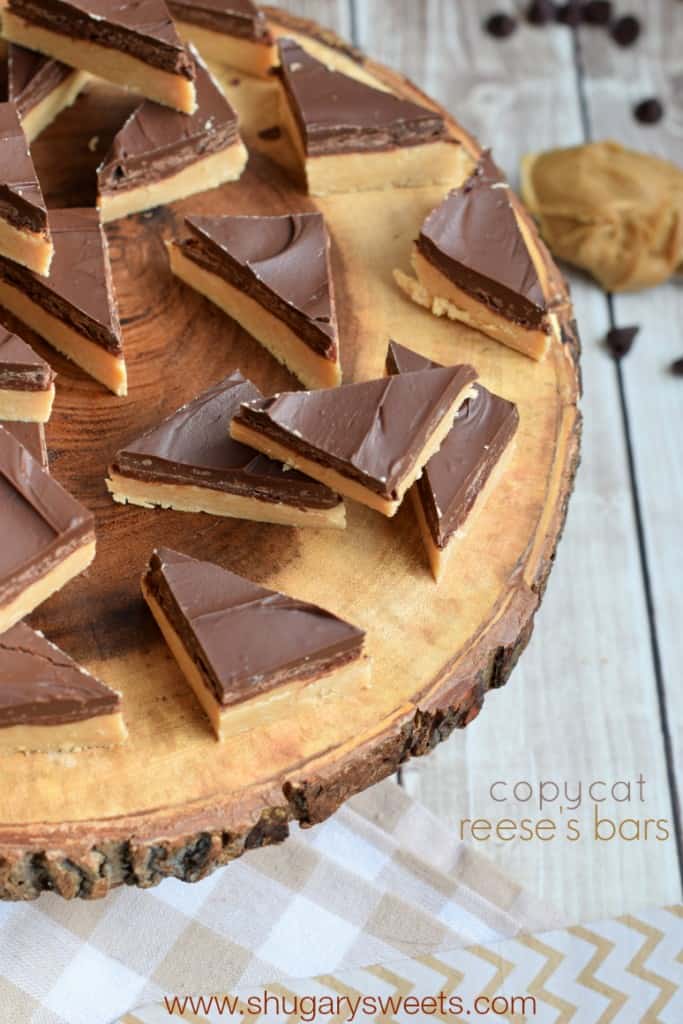 I've seen other recipes that use graham crackers crushed into the bar, and while I'm sure that is delicious, this recipe has no graham cracker crumbs.
It's melt in your mouth peanut butter, sugar, and butter!
I used Ghirardelli semi-sweet chocolate bars for the top layer. The chocolate melts so smooth, and tastes amazing. The Ghirardelli melting wafers work well too!
AVOID THE CRACKING. If you don't want your chocolate to "crack" when cutting your bars, don't refrigerate these bars. Cut them as soon as the chocolate sets (about 30 minutes room temperature).
I originally cut them into squares, but in an attempt to portion control and make them smaller, I cut each square into a triangle. So fun!
If you're looking for more peanut butter treats…have you made these Buckeye Brownies yet? They are calling my name!
You could also give these easy, no bake Peanut Butter Smores Bars a try! Ready in 15 minutes, and only 4 ingredients!