Are you ready for some serious football food? These Buffalo meatballs with homemade Blue Cheese Dip are a real crowd pleaser. But don't tell, they are actually healthy!
Be sure to follow me on Bloglovin'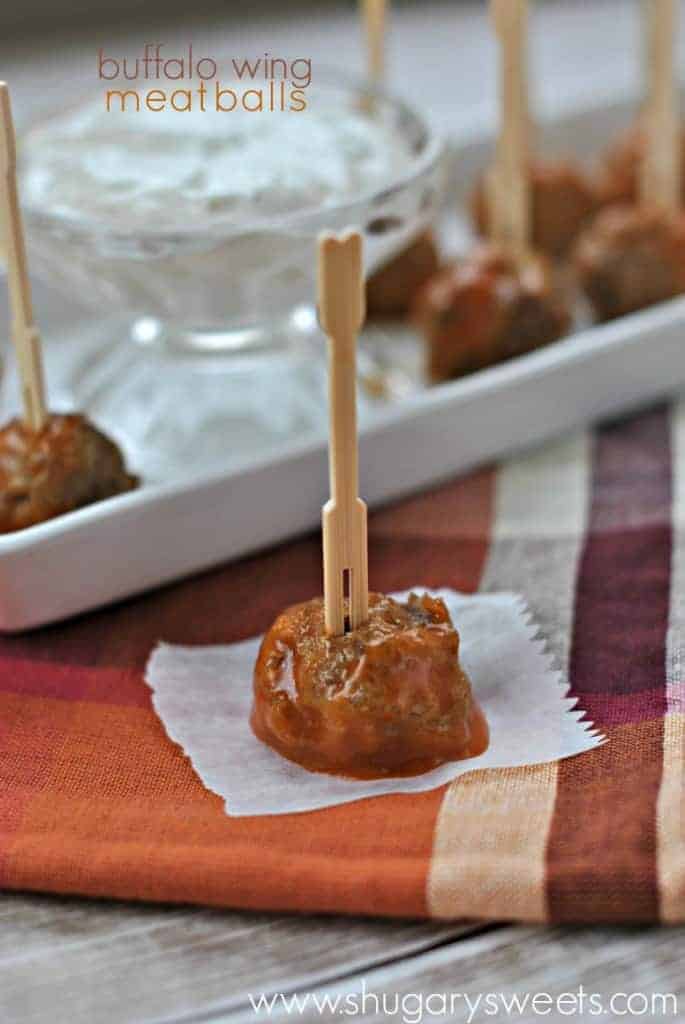 I've got serious snack fever these days! My husband and I love buffalo wings. Of course, boneless wings are even better!
Today's recipe is a healthier version of our favorite snack. But don't tell anyone! Health food and football can be a scary combination in some households!
The meatballs are made using low fat ground turkey. I love substituting ground turkey for beef in many recipes. Especially meatballs! There is so much flavor in the meatball and buffalo sauce, you won't miss the heavy ground beef.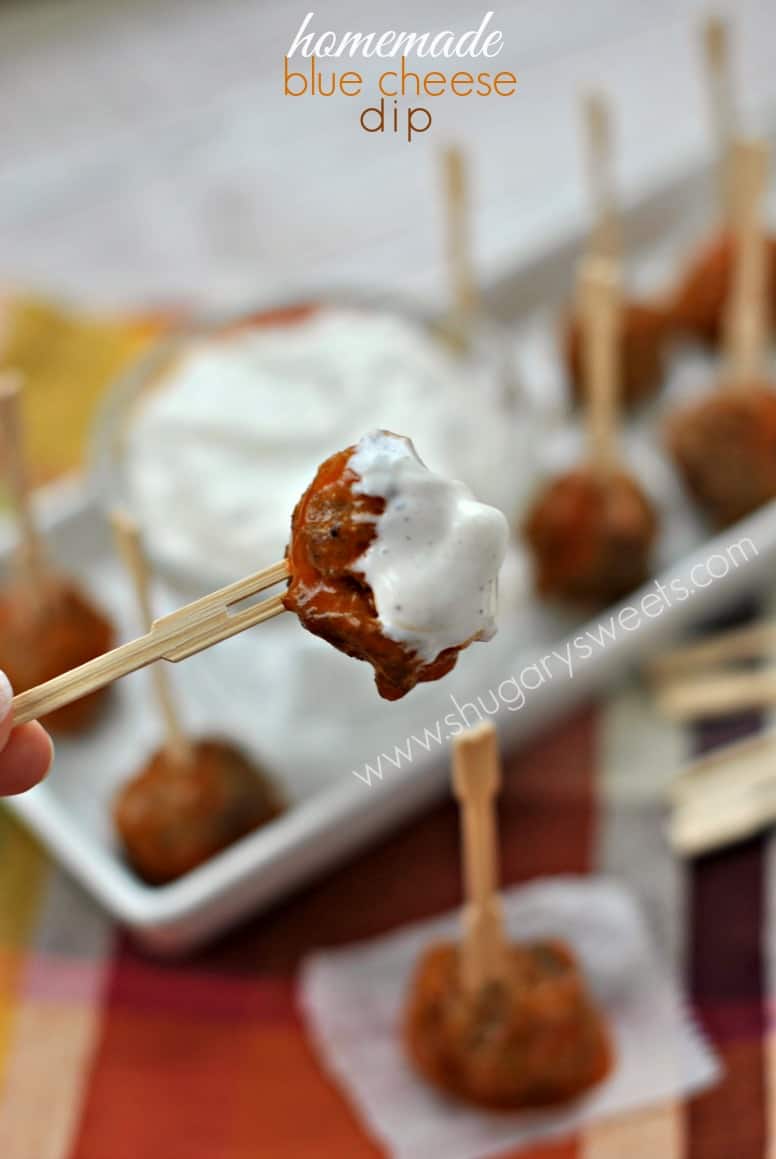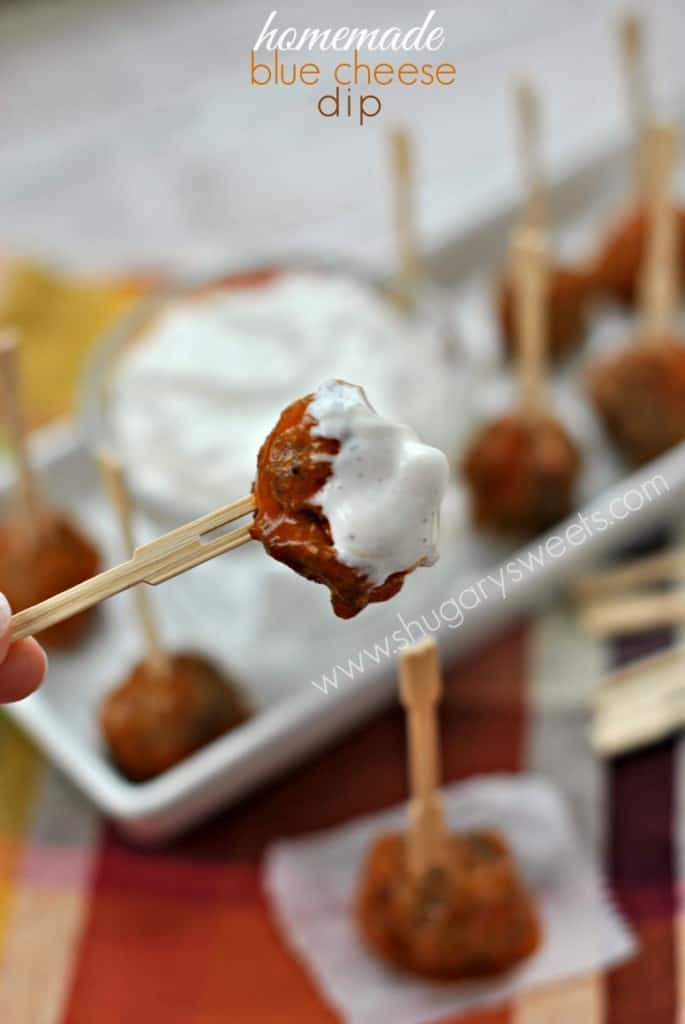 And the dip? I substituted Greek Yogurt for the sour cream in this recipe. There is still some mayonnaise, but only because my brood of children like full fat blue cheese dressing, and they didn't like the zing that greek yogurt without mayonnaise left in this dip. I liked it without the mayo, but you decide as you make this recipe which way you prefer your dip!
A big plate of these buffalo meatballs paired with some Reese's peanut butter dip, and I think you've got your Superbowl menu!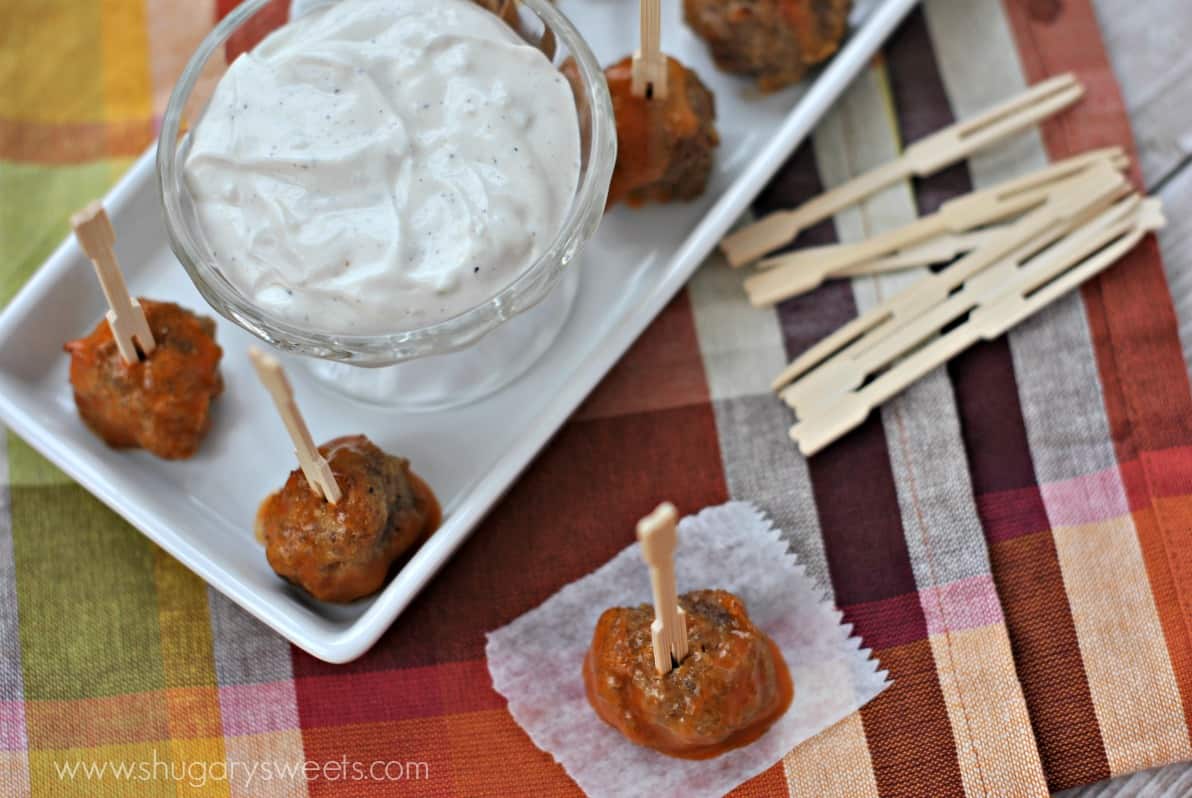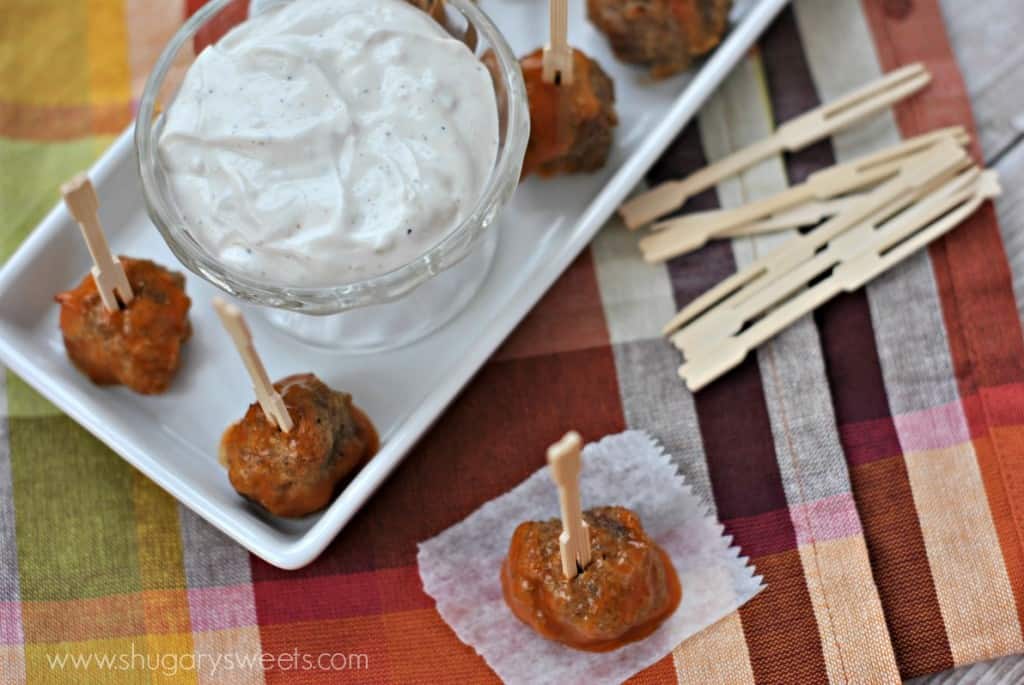 Connect with Shugary Sweets! Be sure to follow me on my social media, so you never miss a post!
Pinterest | instagram | Bloglovin'
More Football Snacks: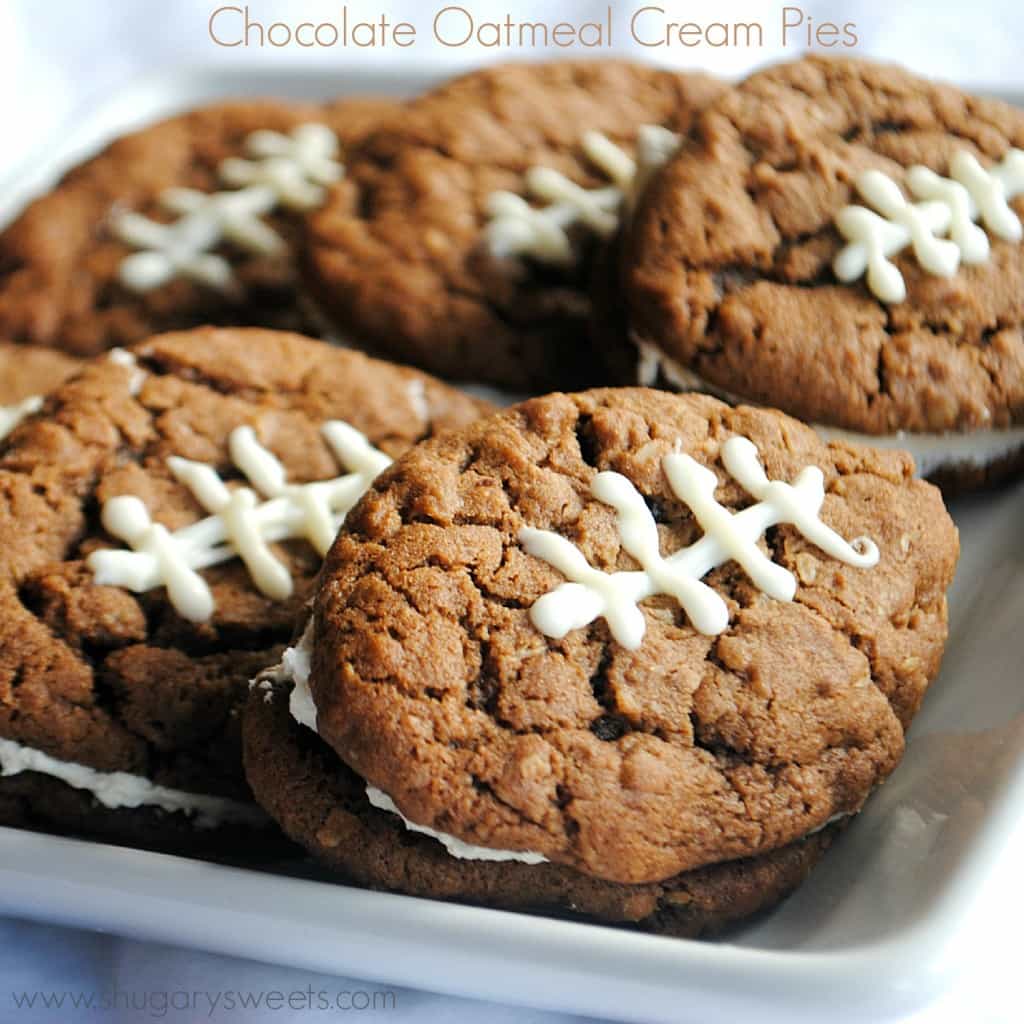 Chocolate Oatmeal Cream Pies: just like the classic Little Debbie treat, but with chocolate!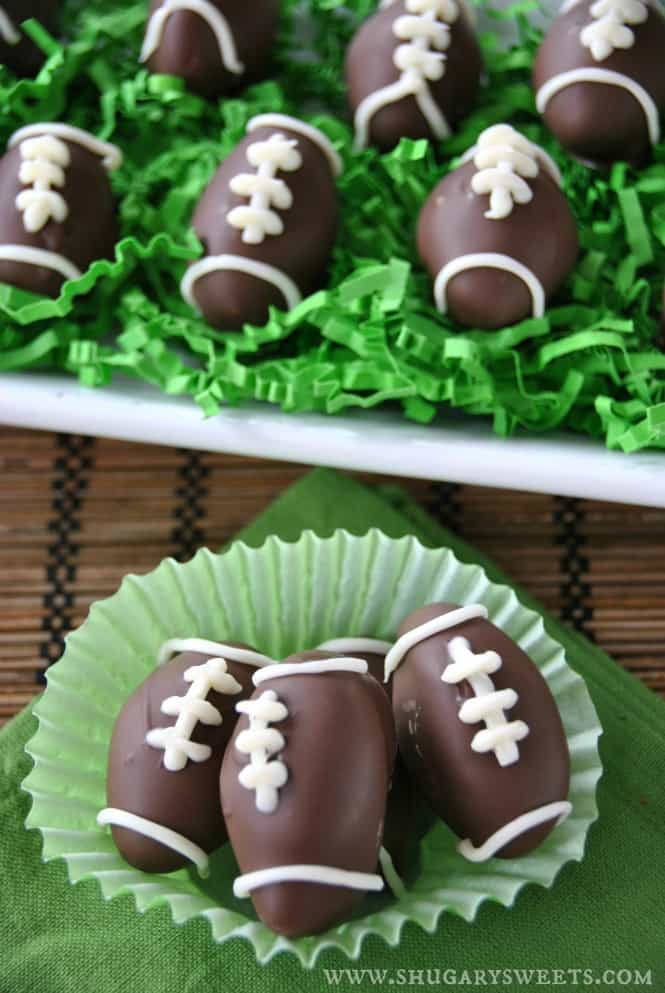 Homemade Peppermint Patties in the shape of footballs!!