The moist Pumpkin Bars with a sweet Butter Pecan Frosting are the perfect holiday treat. Large pan of pumpkin bars topped with a creamy butter pecan frosting that will impress your family and friends!
Love Pumpkin recipes? Be sure to give my Pumpkin Roll a try or bake a loaf of Pumpkin bread today! Or start your day with a delicious batch of Pumpkin Cinnamon Rolls.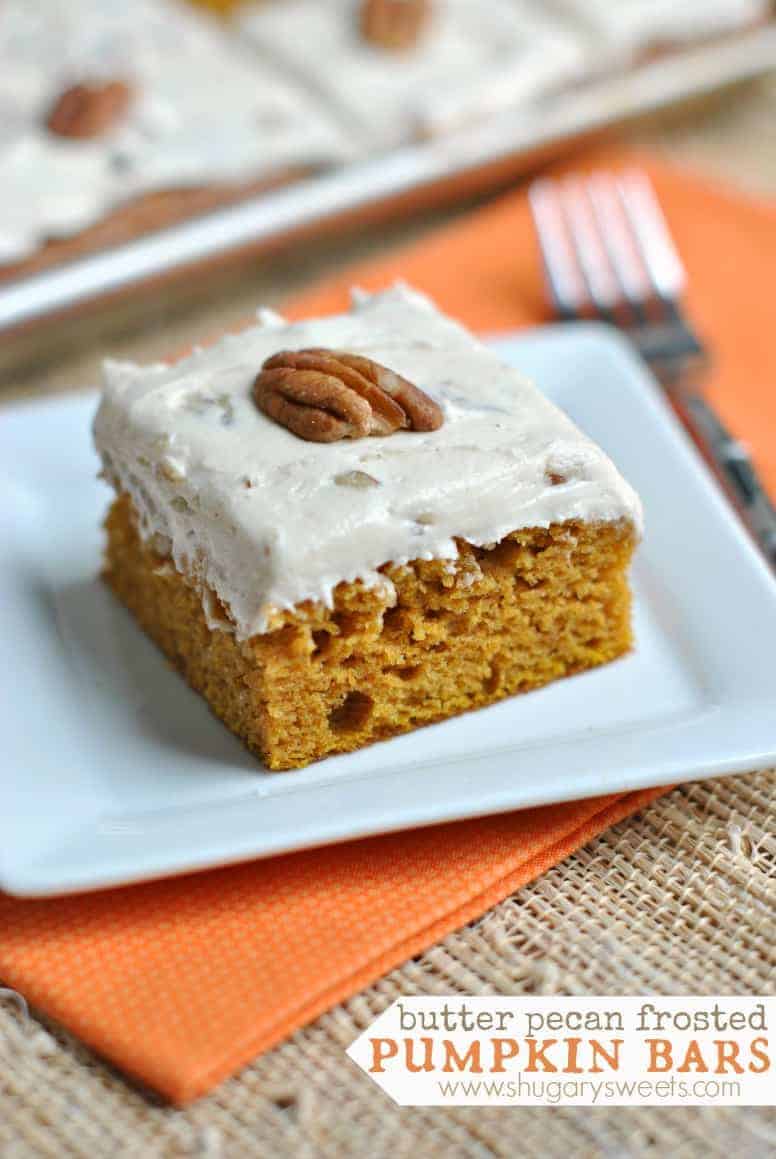 Pumpkin Bars
Have you ever bitten into an unflavored pumpkin dessert? I've done that. It's not good. It's boring and bland. In short, I do not recommend it.
The thing about pumpkin is that it's not that exciting to eat all on its own. It's all about what you put it with! Just like you need to adequately season meat…you also need to adequately season pumpkin desserts.
The first step to creating a pumpkin bar that makes you want MORE is using the right spices. In this recipe, I used a healthy amount of cinnamon, nutmeg and cloves in the bars themselves.
Yes, they smelled pretty incredible while they were baking.
But I couldn't stop there. You know how I feel about unfrosted bars: why have a dessert bar that tastes good when you can have one that tastes amazing?
I knew what had to be done. Frosting. Frosting is never a bad idea.
Instead of staying safe and using a simple glaze or cream cheese frosting, I chose Butter Pecan Frosting for my pumpkin bars. Butter Pecan is one of my favorite ice cream flavors, so it seemed only fitting that as we say goodbye to summer, we make the transition smooth by paying homage to all those pints of butter pecan I enjoyed throughout the season.
My favorite ice cream flavor meets my favorite fall flavor in Butter Pecan Frosted Pumpkin Bars. This creamy butter pecan frosting is also chock full of chopped Fisher Nut pecans!
How to Make Frosted Pumpkin Bars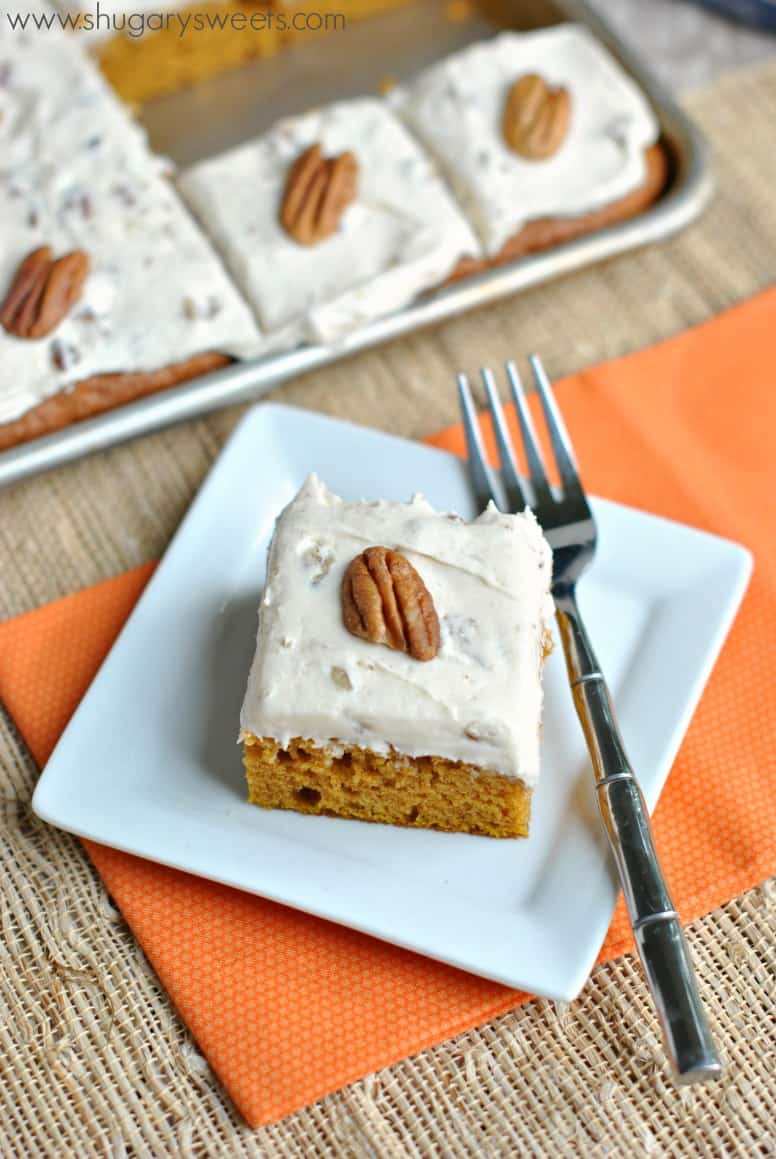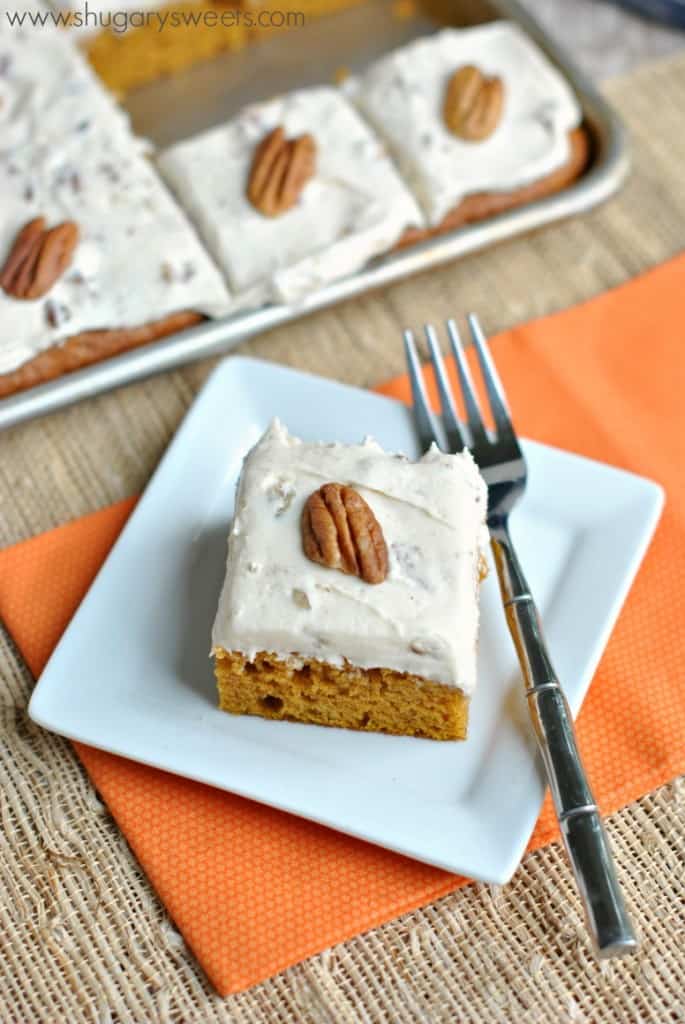 STEP 1. Make the bars
In a large mixing bowl, beat eggs, sugar, pumpkin and melted butter until smooth. Add flour, baking powder, salt and all the spices.
Pour batter into a lightly greased baking sheet (use my homemade pan release or baking spray) and bake for 25 – 30 minutes. A toothpick inserted into the center of the bars should come out clean.
Remove and cool completely before frosting.
STEP 2. Make the frosting
Combine brown sugar, 2 Tbsp butter and milk in a small saucepan over low heat. Whisk until sugar is dissolved, then remove from heat and let cool completely.
(I can't emphasize that "completely" part enough. It'll take a few minutes for the brown sugar and butter to cool down, but your patience will pay off!)
Beat powdered sugar and butter together in a large mixing bowl. Pour in the cooled brown sugar mixture and beat for 3-4 minutes until light and fluffy.
Finallly, fold in chopped pecans and spread the frosting over the cooled pumpkin bars. I love topping each bar with a pecan half for a pretty finishing touch!
STEP 3. Cut and store
Slice the pumpkin bars into desired size. Store in an airtight container in refrigerator or freeze until ready to use.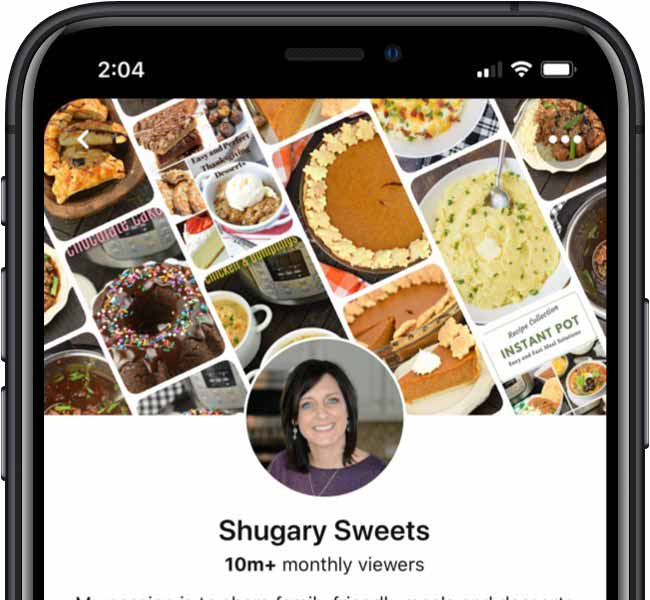 How to Freeze
This recipe makes a big pan of pumpkin bars. As in, a 15x10x1 inch pan's worth of pumpkin bars.
I know for some of you, unless you have a big family or a crowd to feed…that's a lot of pumpkin bars. If you find yourself with more bars than your family can reasonably be expected to eat within a few days, you can freeze the remainders with perfect results!
Cut the bars into individual portions before freezing and place them into an airtight freezer safe container (like tupperware).
When you're ready to serve the bars again, take them out of the freezer and let them thaw at room temperature. They'll be ready to eat again within a few hours at most.
Basically, by the time our dinner was done, the dessert was ready. You can also thaw these in your refrigerator overnight.
The frosting stays perfectly set, and the bars remain moist even after freezing and thawing. How easy is that? A couple dozen pumpkin bars are a great idea to keep on hand in the freezer for unexpected guests over the holidays!
Recipe FAQs
Do pumpkin bars need to be refrigerated?
Due to the high sugar content and nature of the frosting, I highly recommend refrigerating pumpkin bars after baking and frosting them.
Can I make these with cream cheese frosting instead?
Yes absolutely. Pumpkin bars with cream cheese frosting are amazing. Use my favorite frosting recipe that's included in my banana cake recipe.
Can I replace the spices with pumpkin pie spice instead?
Sure! For these pumpkin bars, substitute the cinnamon, nutmeg, and cloves for 2 teaspoon of pumpkin pie spice.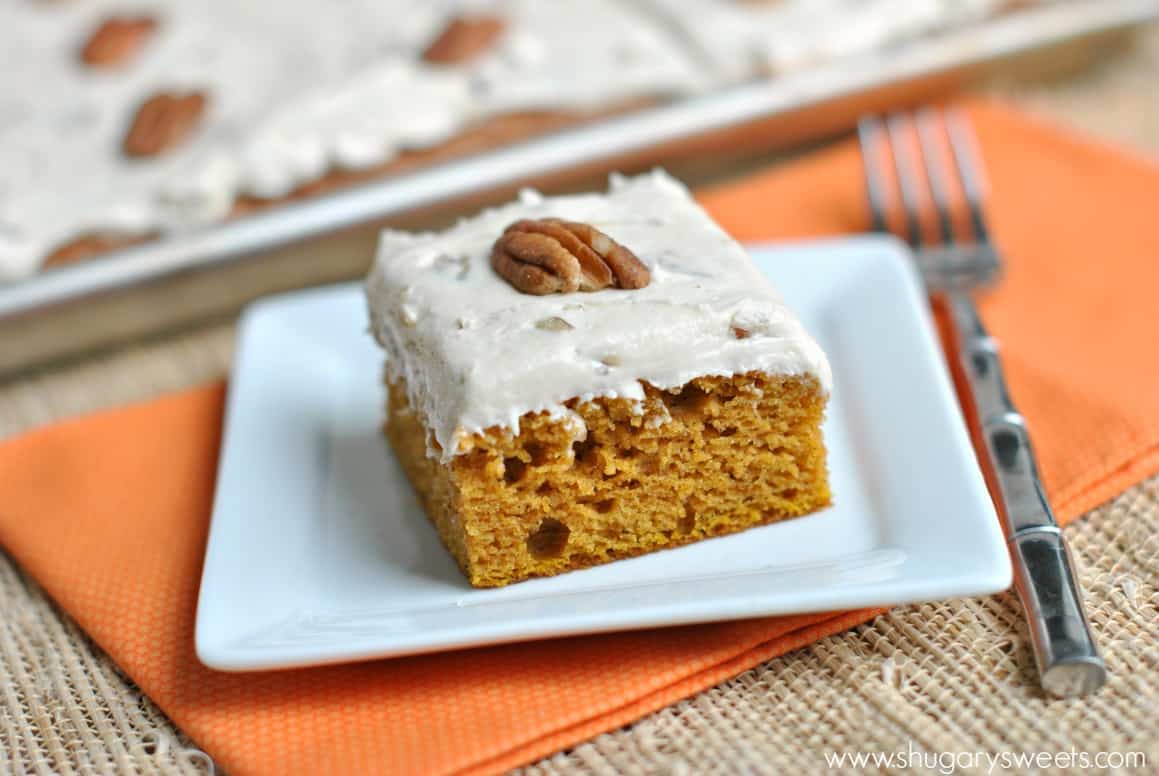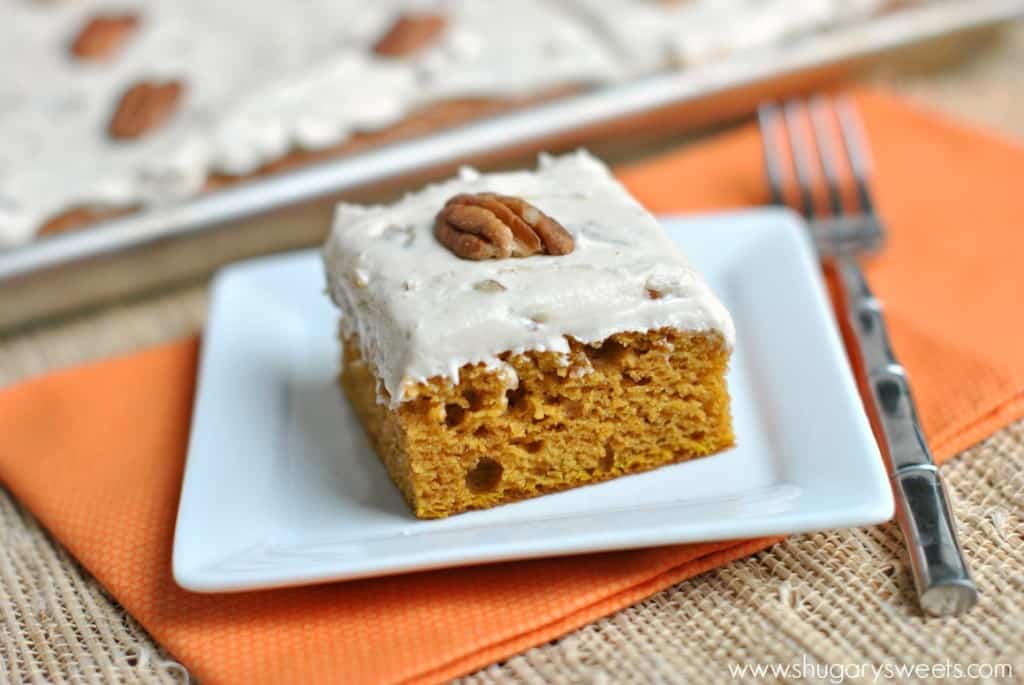 As a fall treat or holiday dessert, you can't beat a flavorful batch of Butter Pecan Frosted Pumpkin Bars! Topped with a butter pecan frosting and bursting with seasonal spices, these just might be the best pumpkin bars you ever make.