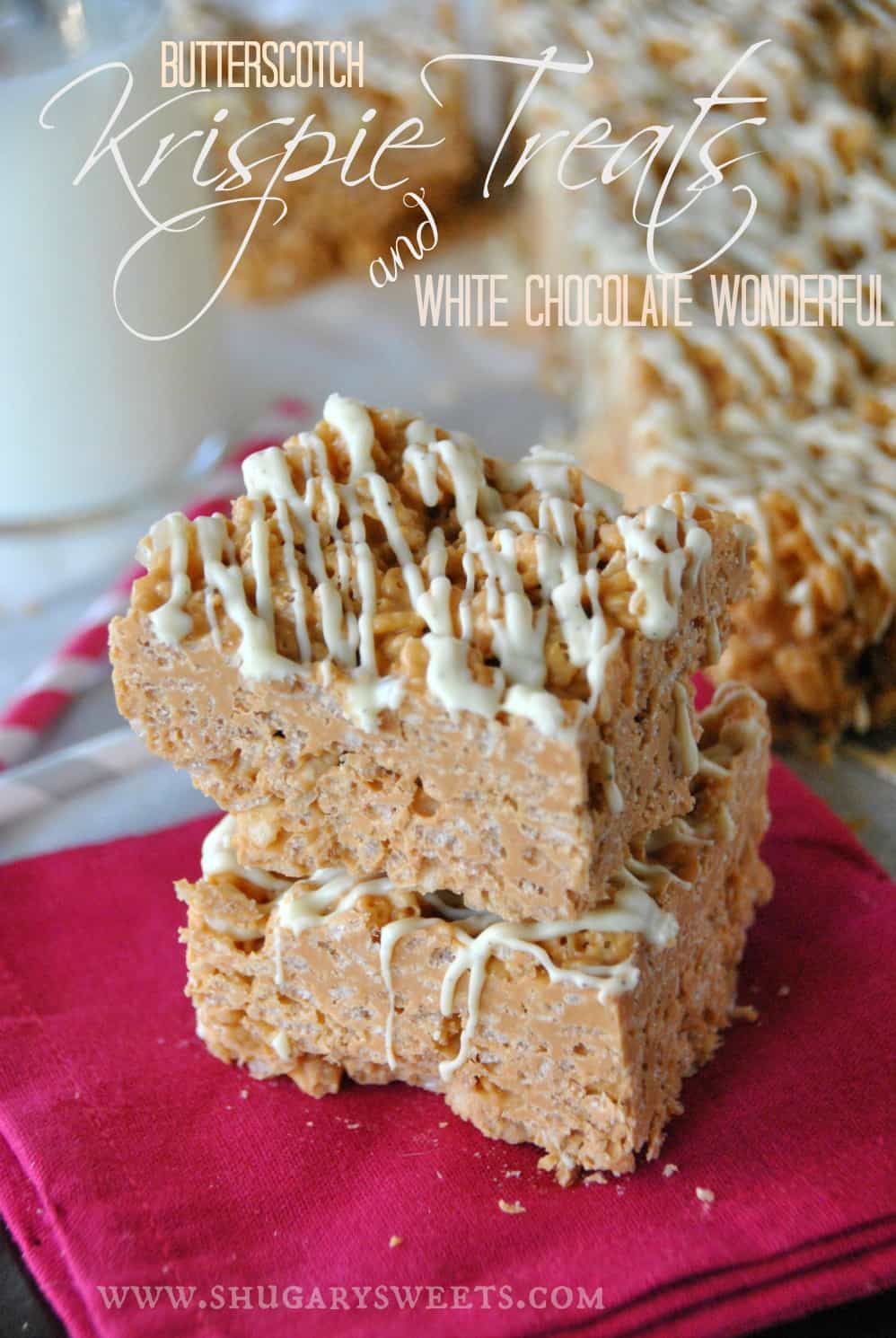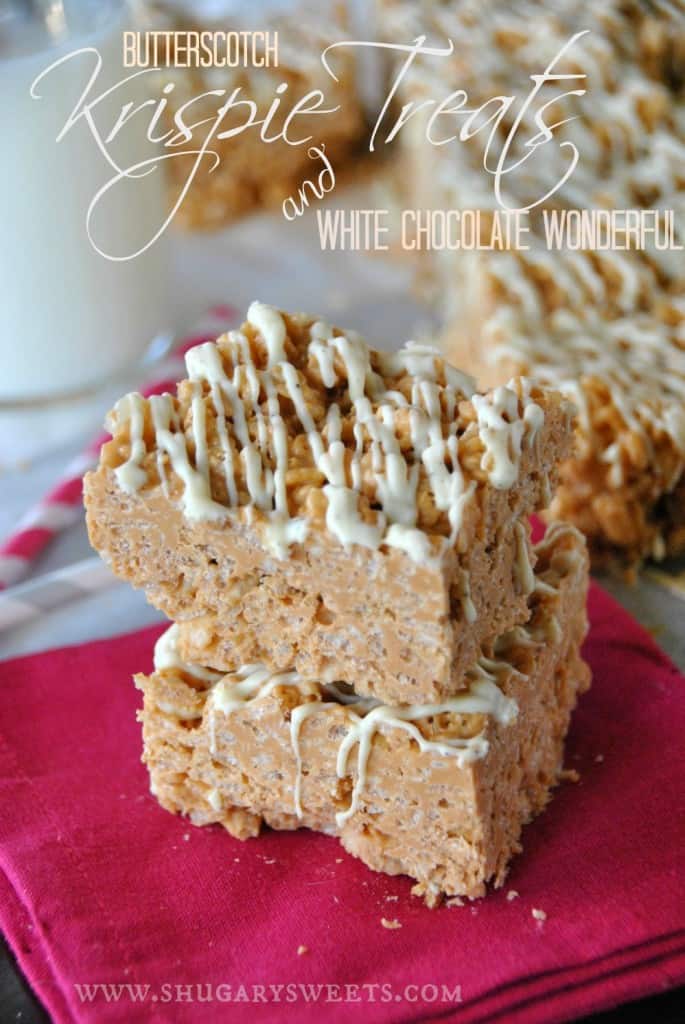 Quite a long name for an easy 3 ingredient recipe.
Sometimes I get serious cravings. And 90% of the time they involve Krispie Treats. There is something just so magical about a Rice Krispie treat. No store bought version can ever fulfill this craving.
I probably talk too much about how to make rice krispie treats, but they really are my favorite thing.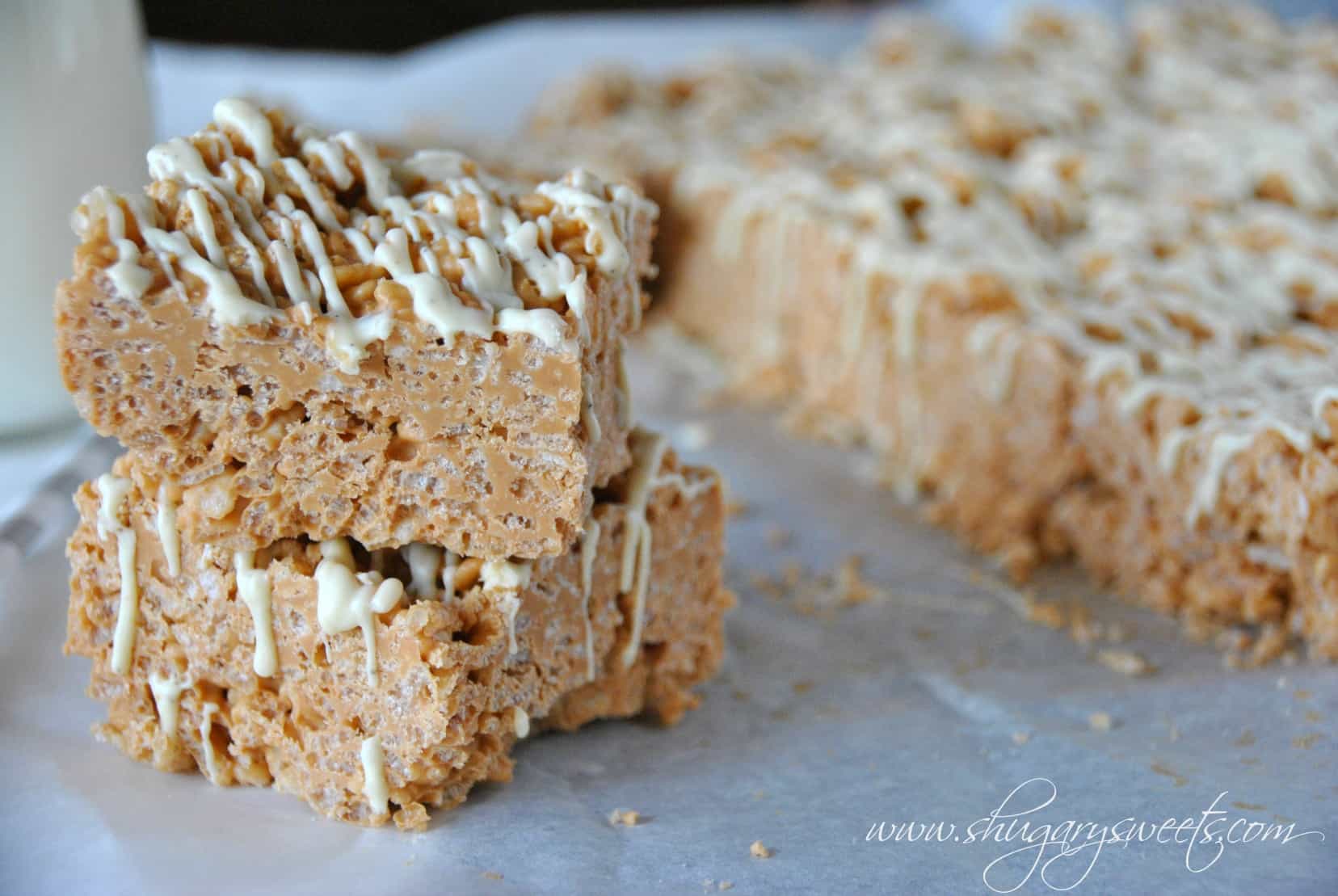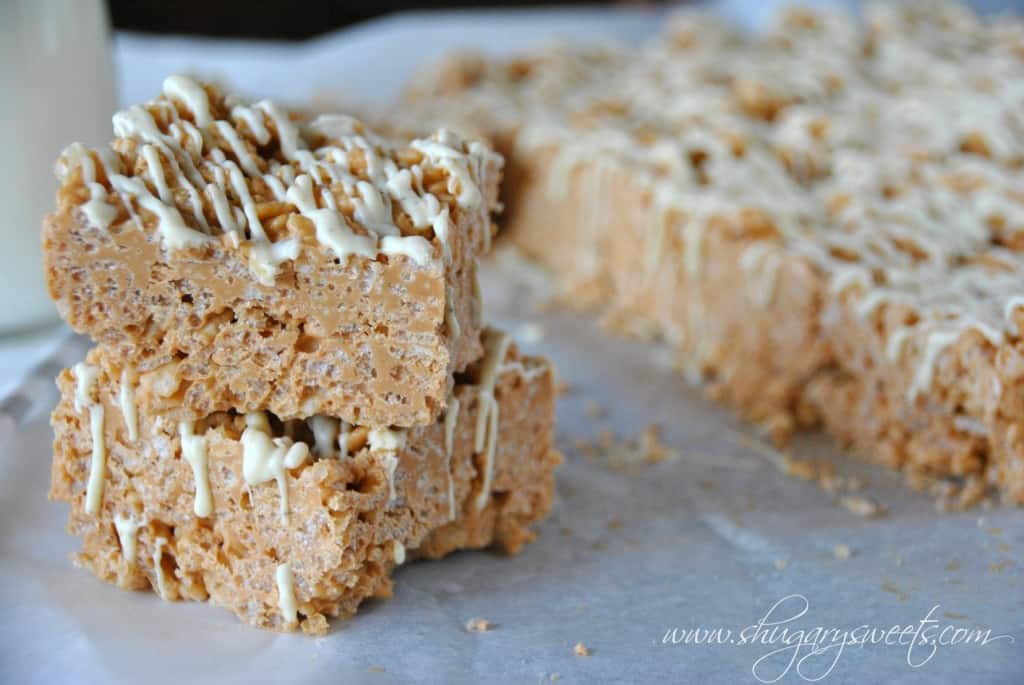 So last week when I was craving some Krispie Treats, I opened up my pantry to get the ingredients. You know, Rice Krispies, marshmallow, butter.
Ummm, I had no marshmallows and no butter. WHAT?
I know. So I remembered YEARS ago I made Krispie treats using butterscotch morsels and peanut butter.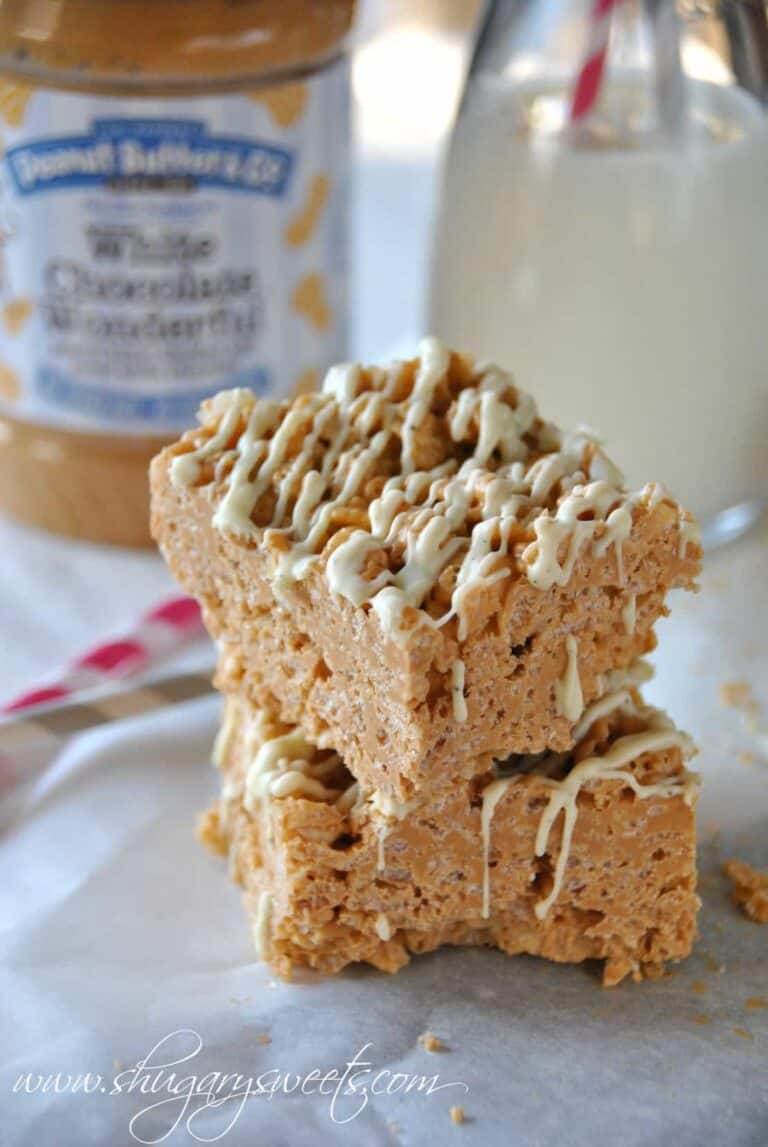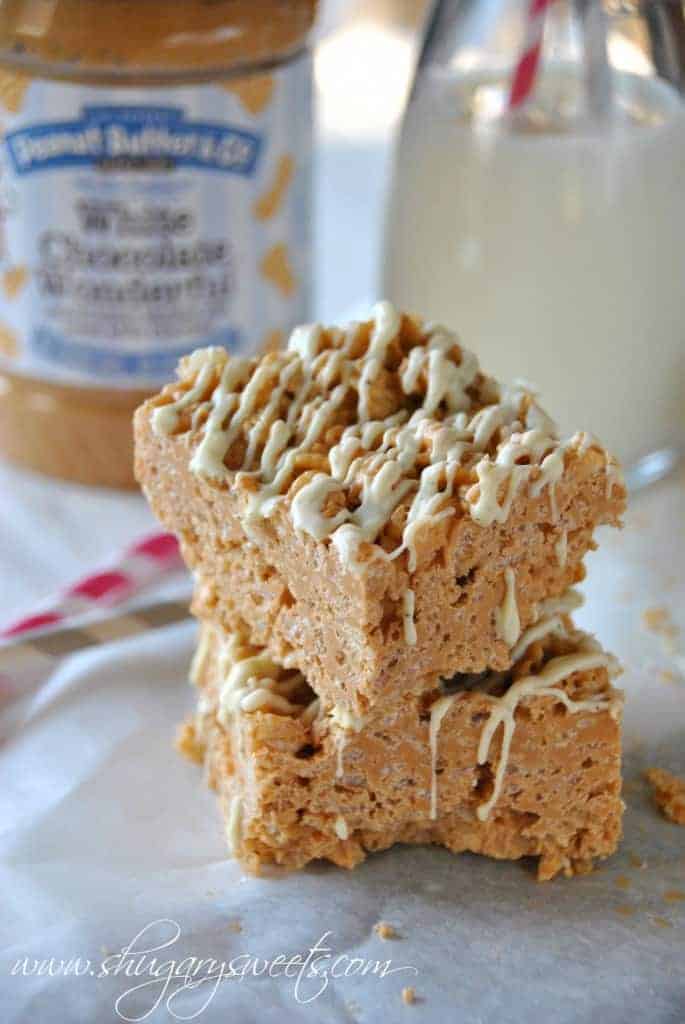 But, as luck would have it, I was out of creamy peanut butter. I KNOW. (What I should have been doing at this point was realize I needed some serious grocery shopping).
I did have a beautiful jar of White Chocolate Wonderful. Have you tried this stuff? OMG, it's amazing. But I don't like to bake with it. Cause it's too good. Like, I don't even share it much with the family it's so good. But, I figured, since I don't usually share my Rice Krispie treats I could dive into my jar of White Chocolate Wonderful.
If you haven't tried this before, it's white chocolate with peanut butter. All scientifically blended together to create a delicious jar of wonderful (probably where they came up with the name, ya think?) I'm sure the website (or the jar) has a better description. Needless to say, these treats were amazing. You can use creamy peanut butter if you choose, but if you can get your hands on a jar of this it would be better. So much better.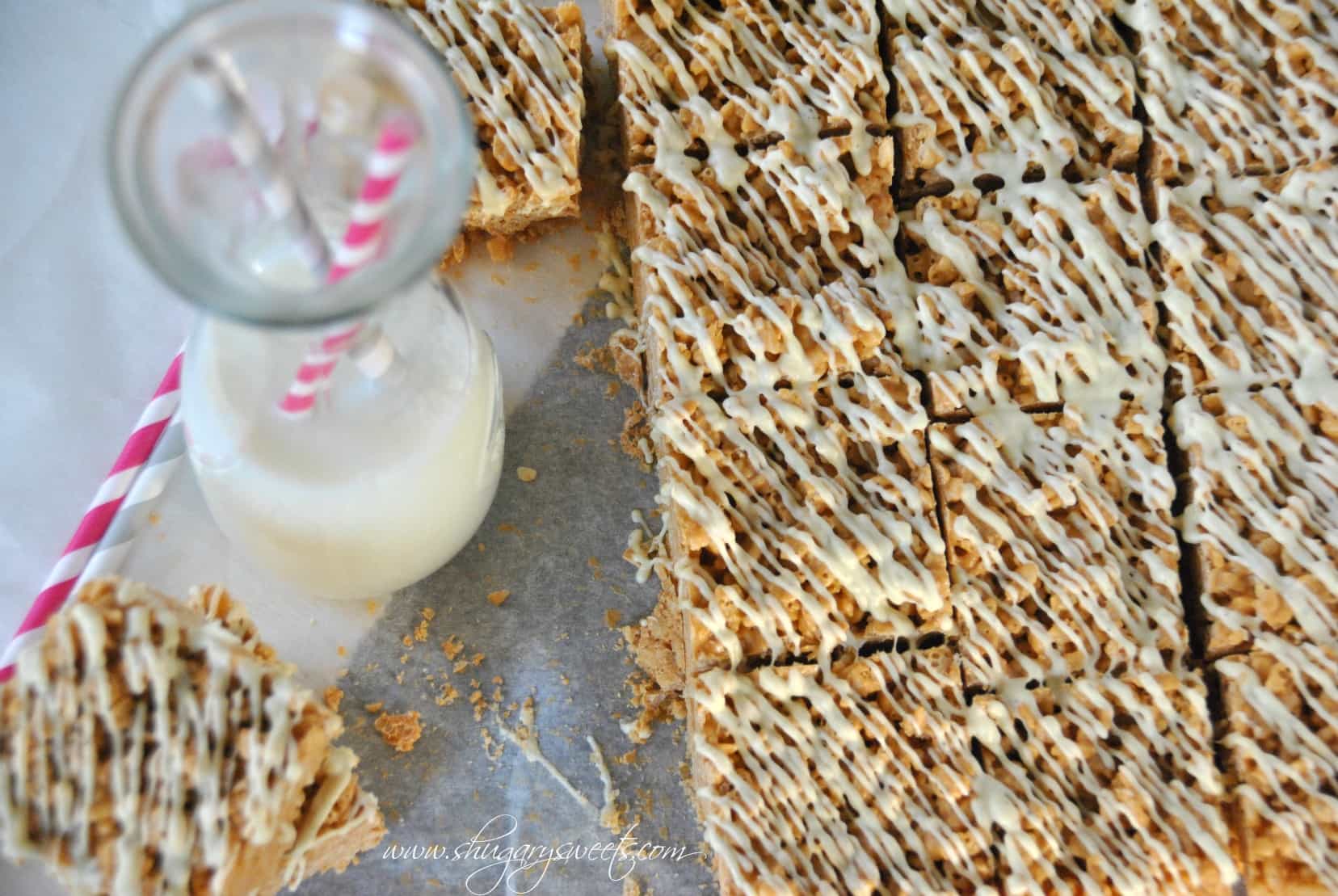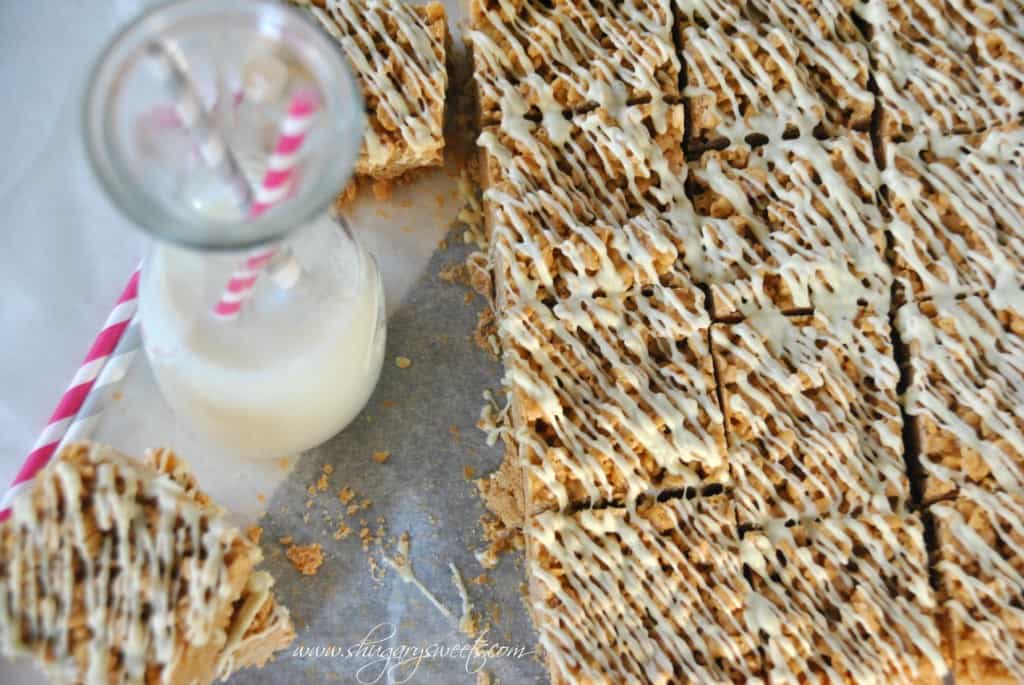 Want more Rice Krispie Treat ideas? Well you've come to the right place!
First, I have a Pinterest Board dedicated to these lovely desserts. Follow here: Rice Krispie Treat Addiction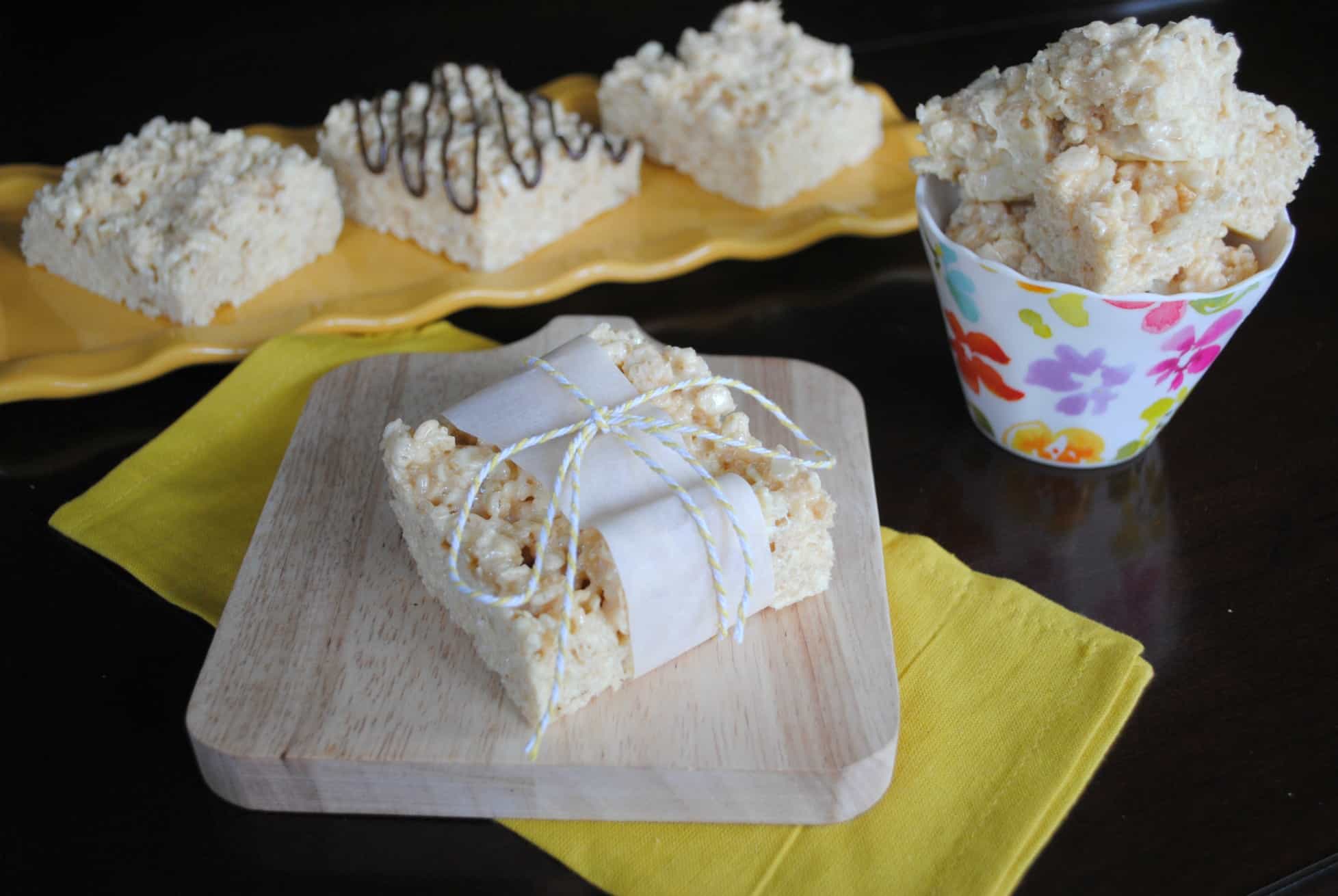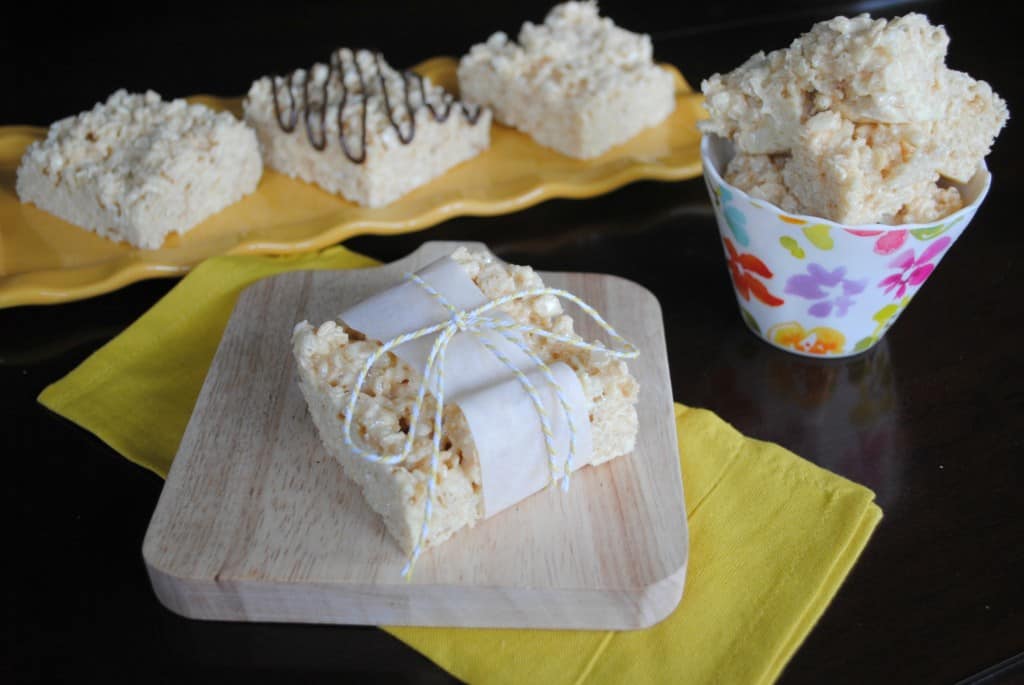 Banana Rice Krispie Treats: your classic breakfast cereal meets bananas. Genius? I know.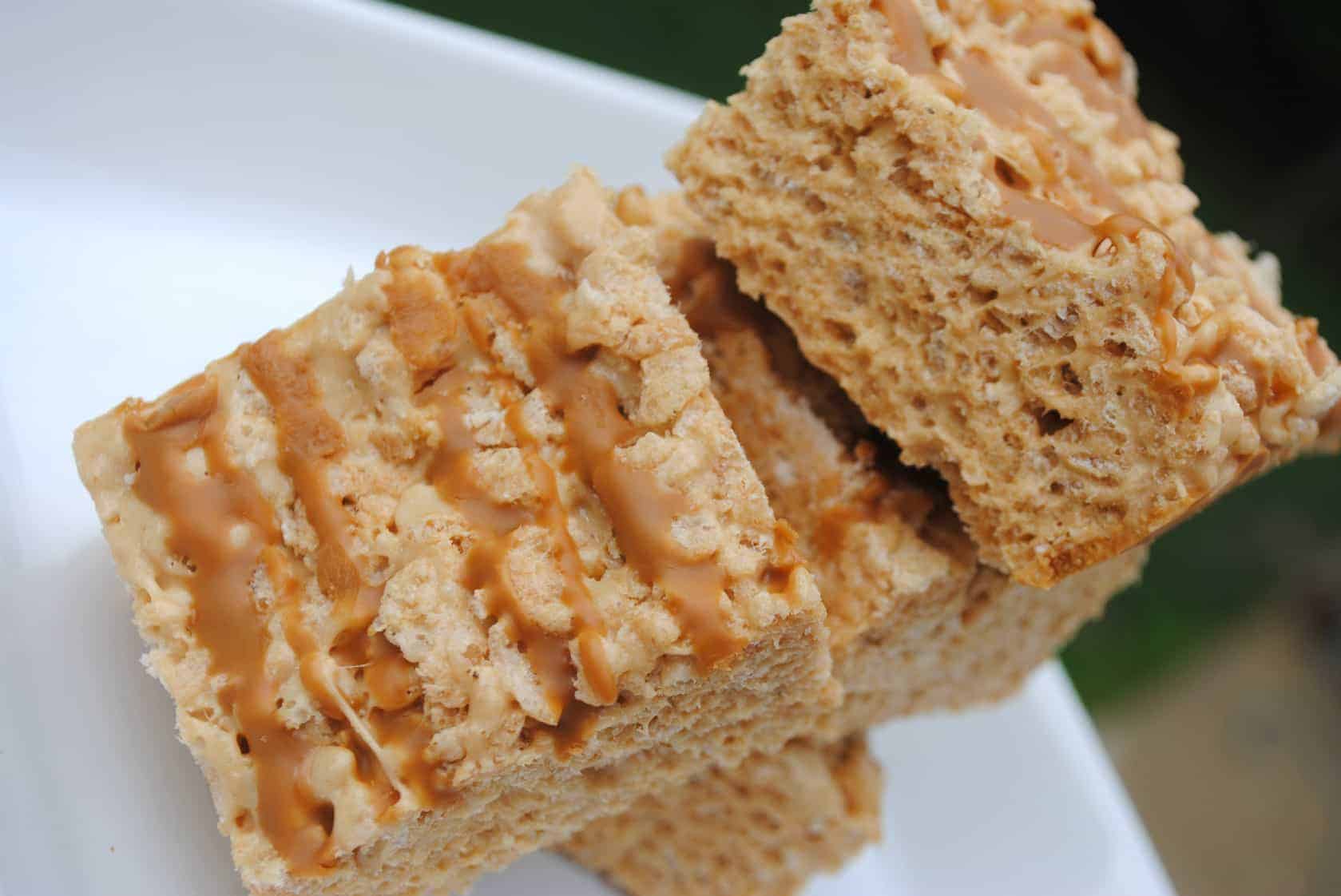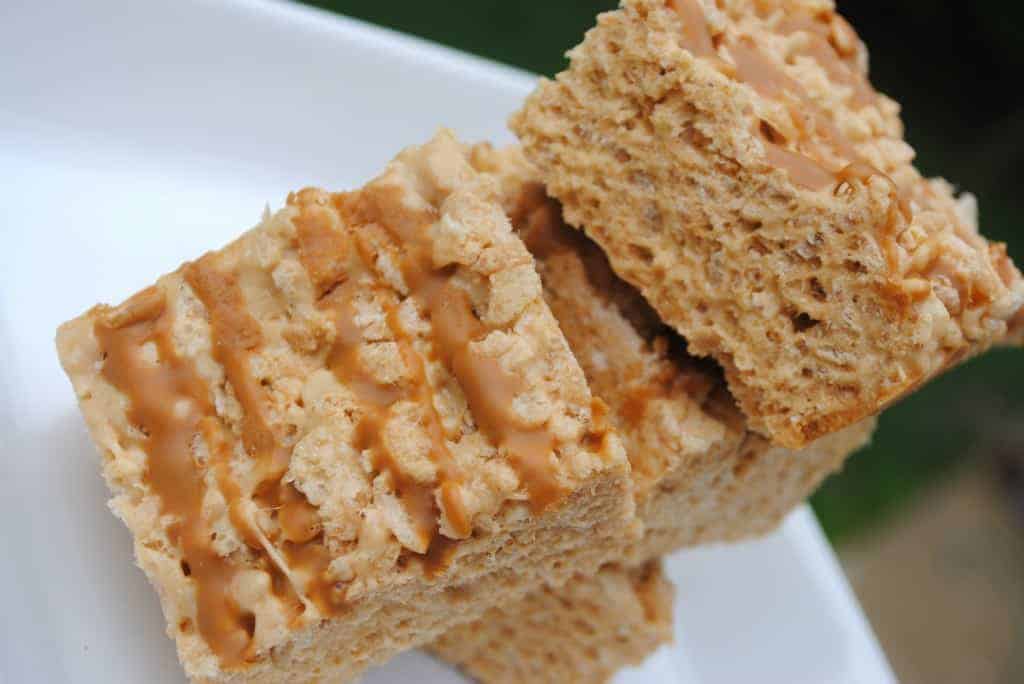 Biscoff Krispie Treats: These tasty treats are flavored with one of my favorite ingredients: Biscoff Spread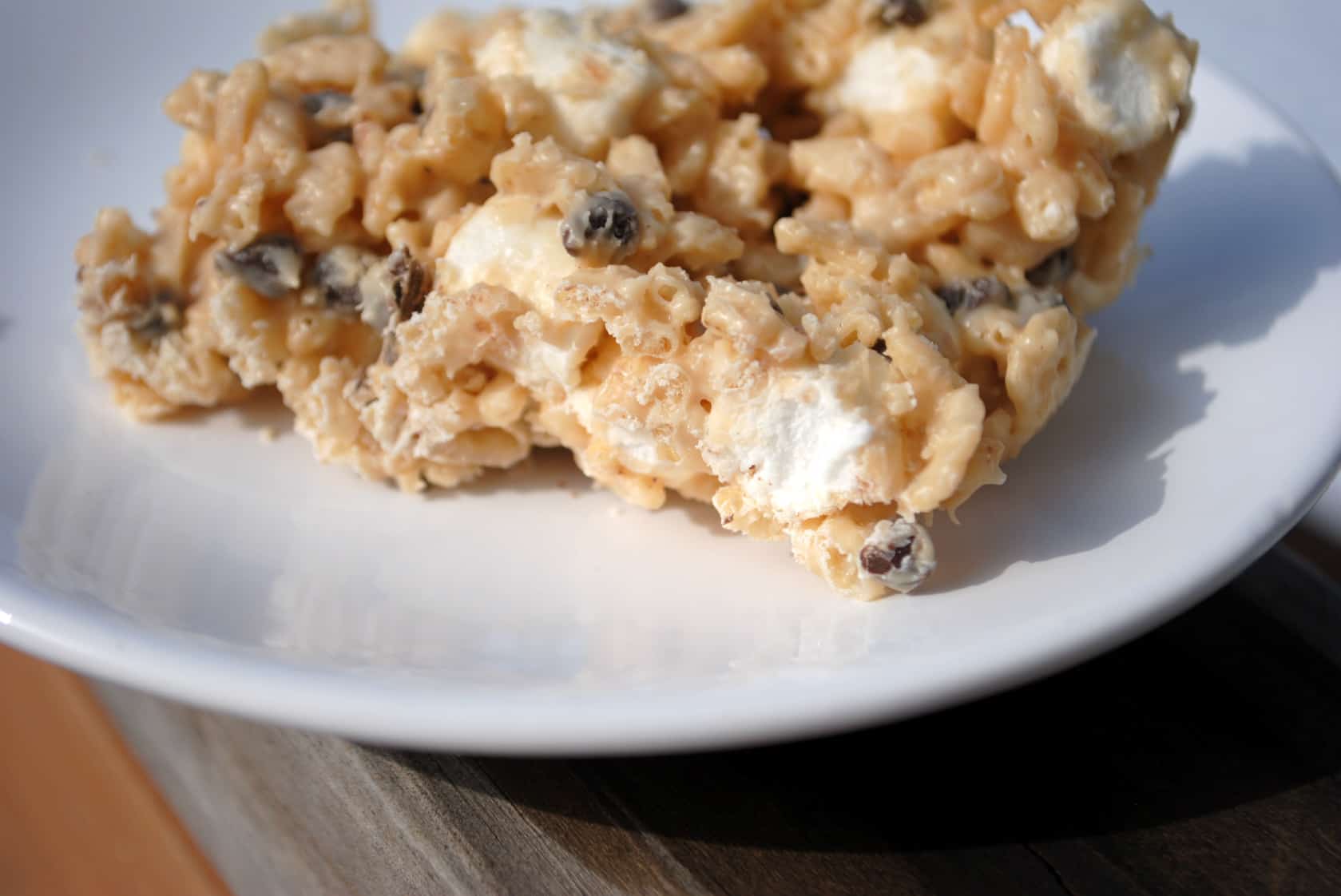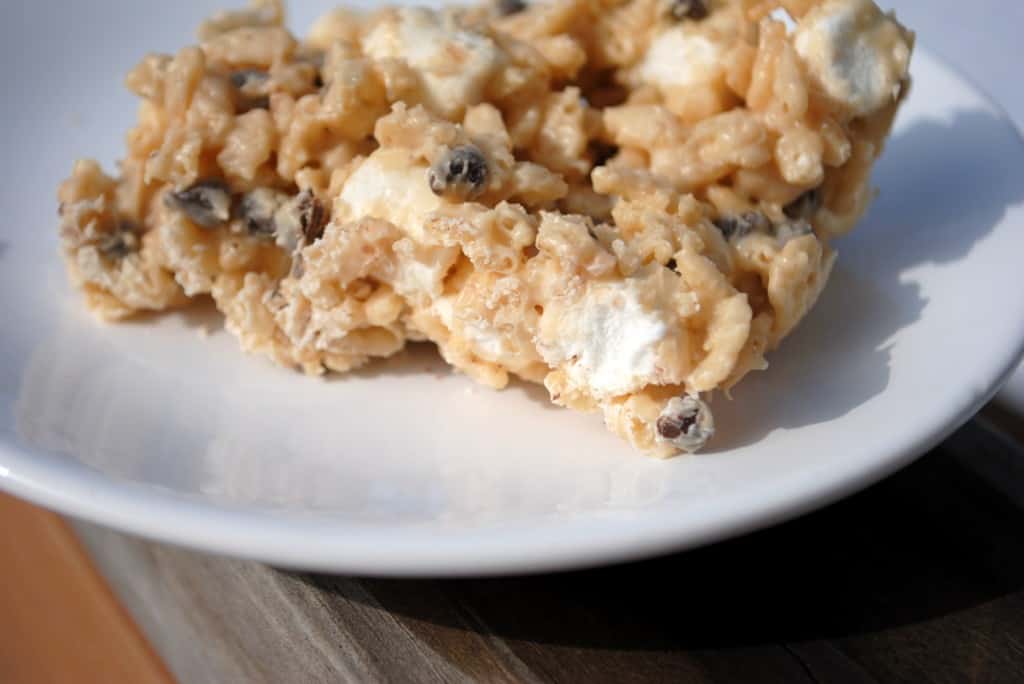 Avalanche Krispie Treats: inspired by Rocky Mtn Chocolate Factory- these are GOOD!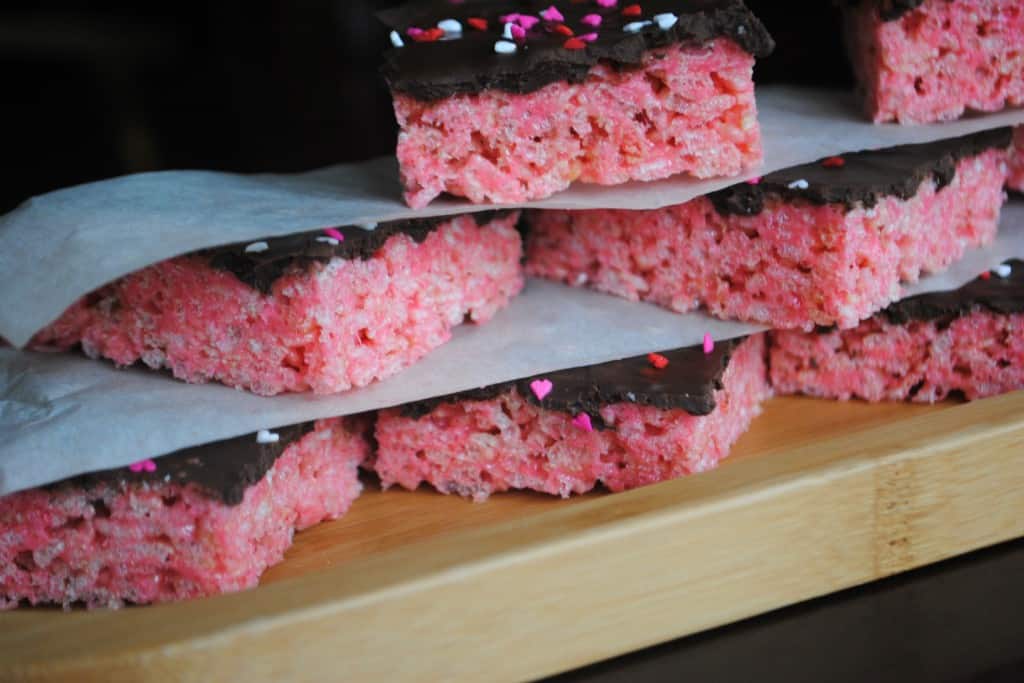 Cherry Krispie Treats: Valentine inspired Cherry Treats topped with Dark Chocolate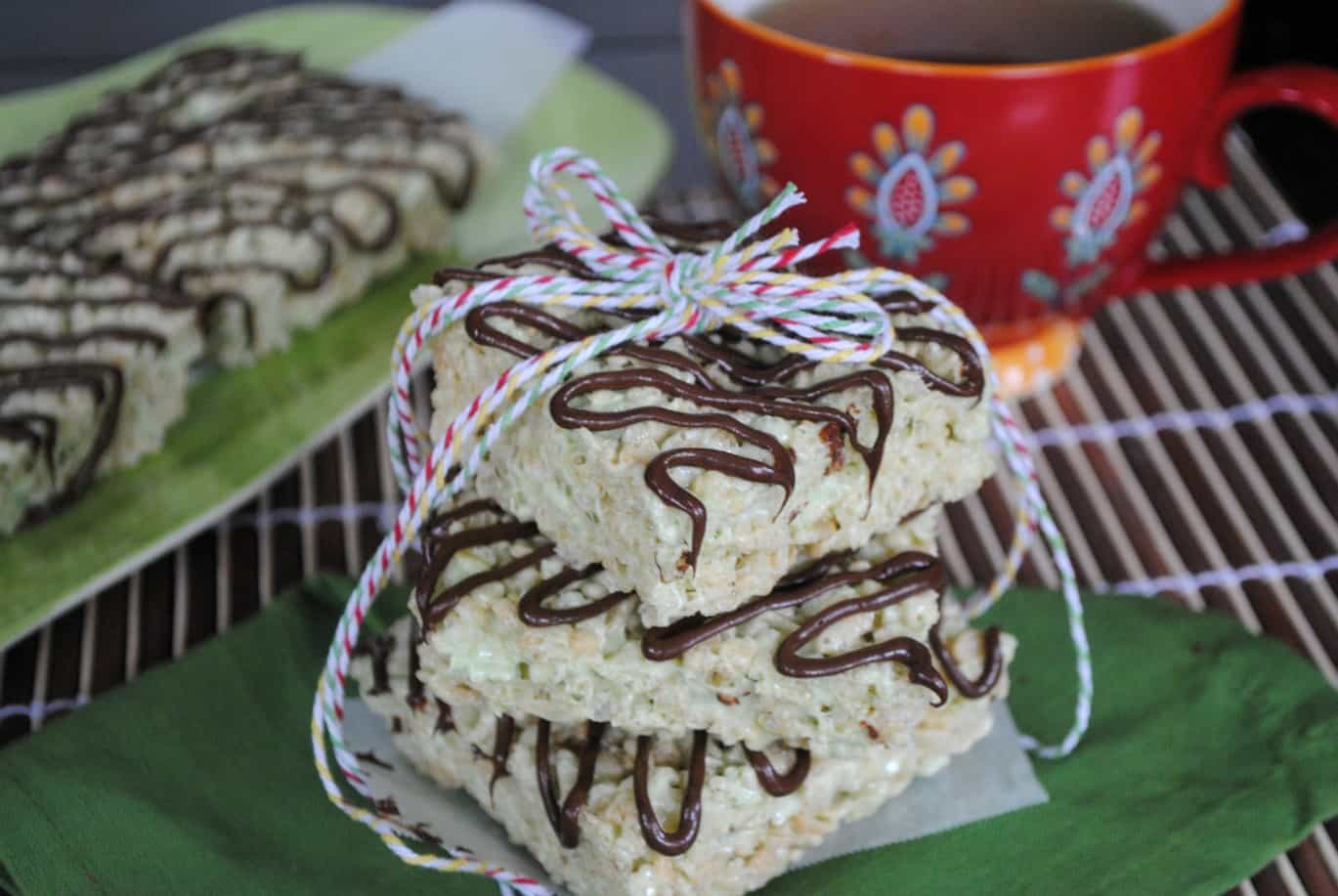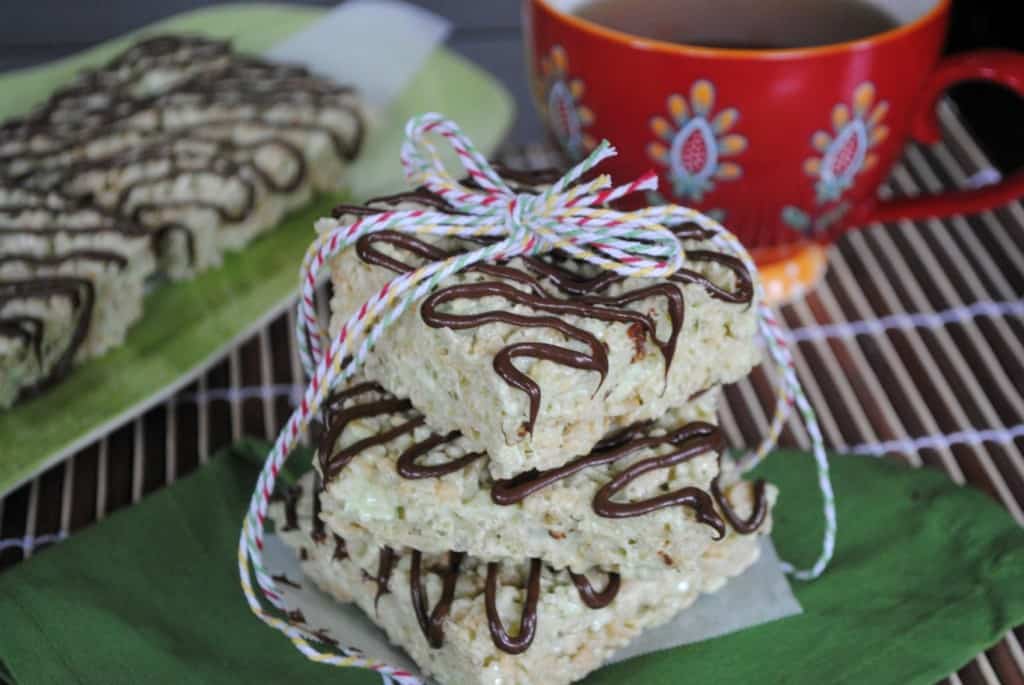 Pistachio Krispie Treats: JELLO pudding mix combined with Krispie treats makes these delicious! Drizzle some dark chocolate for extra YUM factor!
Connect with Shugary Sweets! I know you want to see behind the scenes…check out my instagram!
Facebook | Twitter | Pinterest