Candy Bar Blondies
Delicious, chewy Candy Bar Blondies! This easy dessert recipe is made in one bowl, no mixer required!
Be sure to sign up for my email…new recipes in your inbox!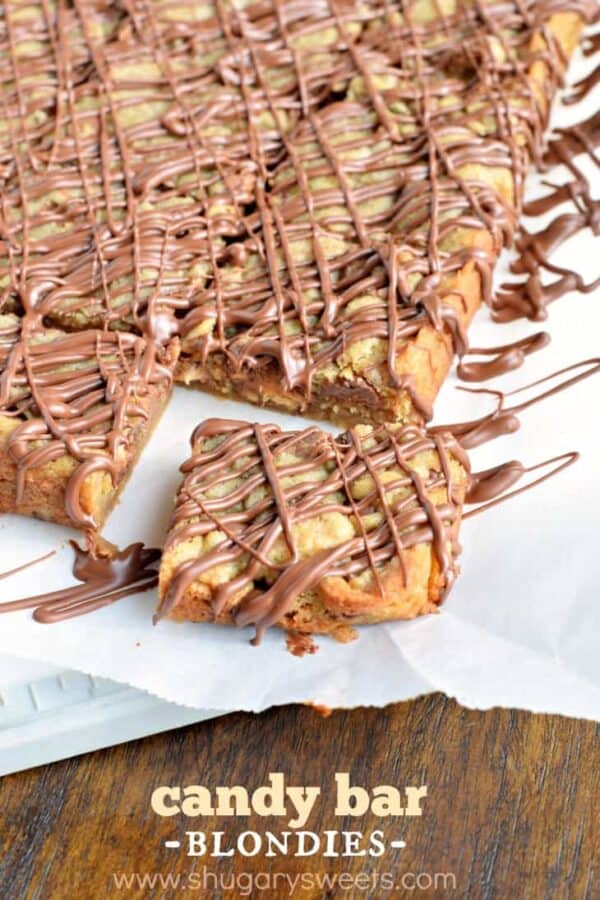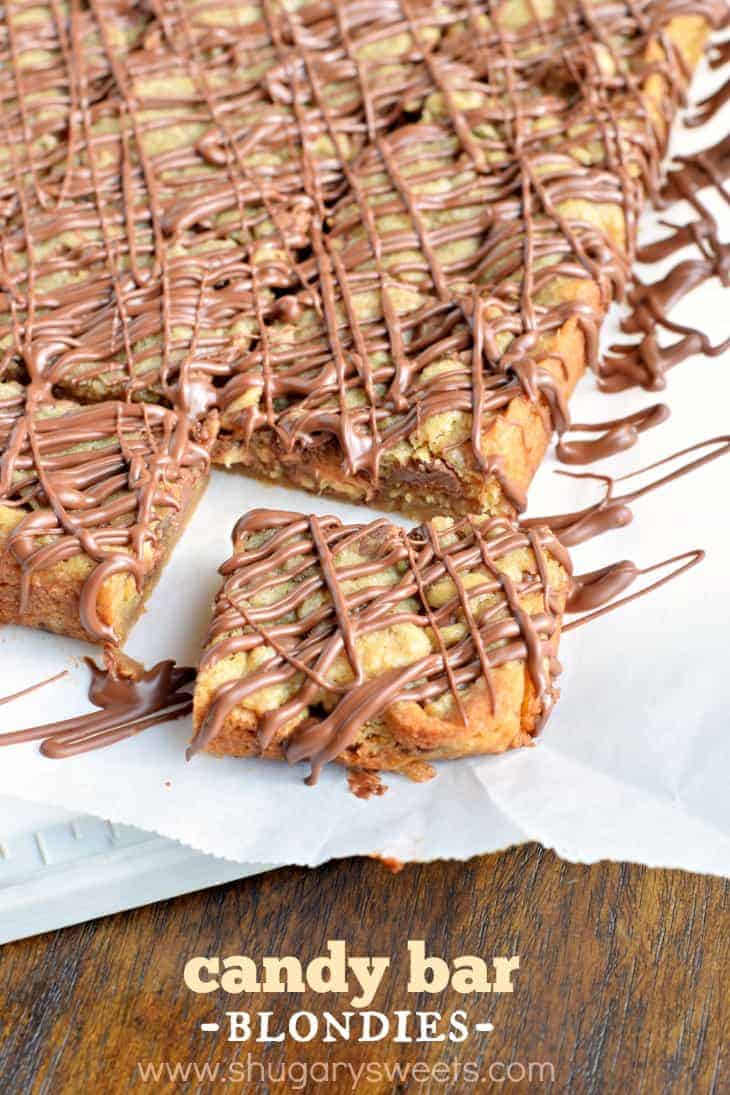 CLICK HERE TO PIN IT FOR LATER
Do you ever wake up with a hunger that no bowl of oatmeal or cold slice of pizza is going to fix?
You know, when all you crave is cookies, chocolate, and candy bars?
Oh no? Yeah, me neither.
BUT, if you were to crave those things, then today's Candy Bar Blondies recipe is the answer to that craving.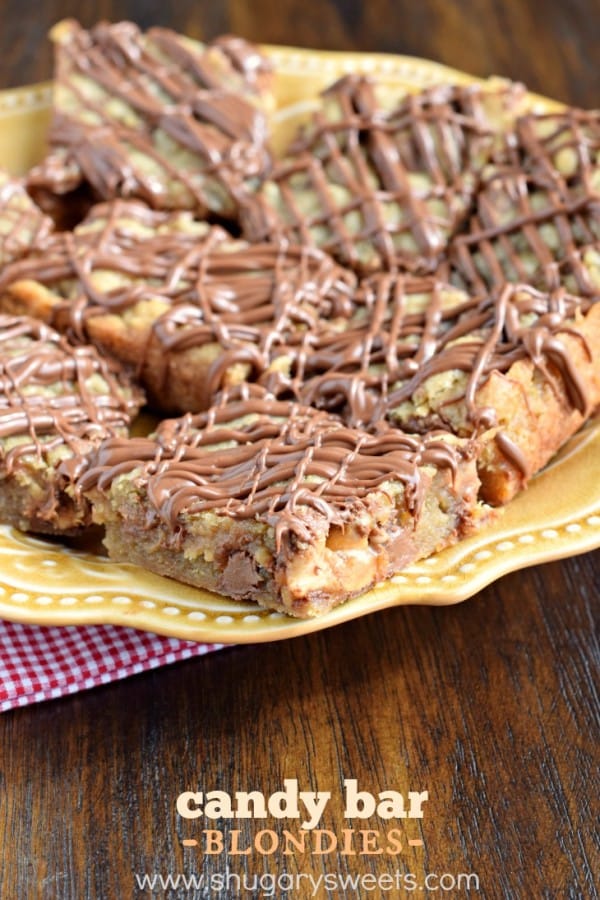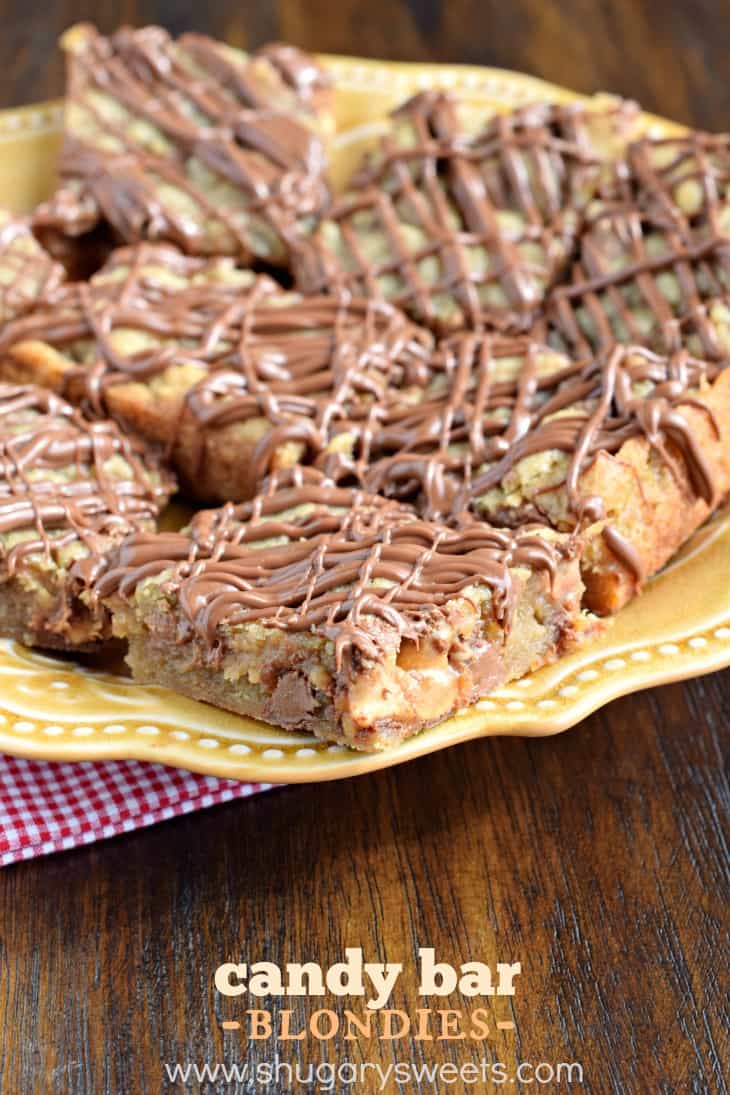 These blondies have everything you need. Chewy base (think brownie meets cookie), packed with candy bars, and chocolate chips. And topped off with a little extra melted chocolate, just because I love you.
If you've never made blondies before, this is such a great recipe to start with. I've been making them for years and years, and I always use this as my base. (you may remember these Macadamia Nut Blondies from last year….or these Apple Blondies from a few years back). It's a no fail recipe you guys!
But, even better than that, it's ONE BOWL. No mixer needed for this one. Grab a mixing bowl and combine everything together. It's that easy!
I added Snicker's candy bars to mine, just because I found a package of minis in my pantry. But any candy bar is fair game in these blondies! Milky Way? Twix? Kit Kat? What will YOU add?
Be sure to follow me on Instagram and tag #shugarysweets so I can see all the wonderful recipes YOU make!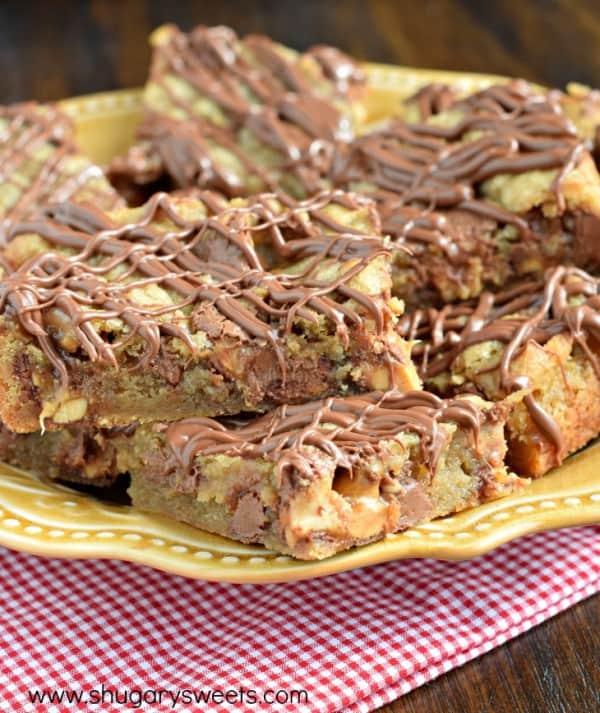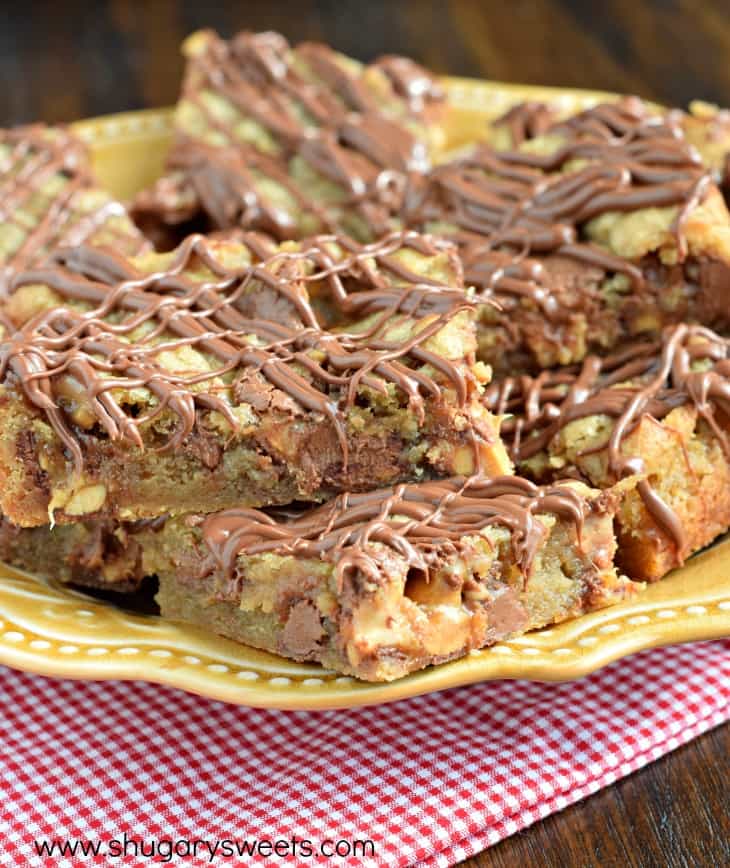 Connect with Shugary Sweets! Be sure to follow me on my social media, so you never miss a post!
Facebook | Twitter | Google+ | Pinterest | instagram | Bloglovin'
Sign up to receive an email in your inbox for each new recipe: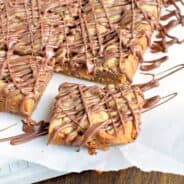 Candy Bar Blondies
Yield: 16 bars
Prep Time:5 minutes
Cook Time:22-25 minutes
Delicious, chewy Candy Bar Blondies! This easy dessert recipe is made in one bowl, no mixer required!
Ingredients:
1 cup light brown sugar, packed
1/2 cup unsalted butter, melted
1 large egg
1 tsp vanilla extract
1/4 tsp kosher salt
1 cup all-purpose flour
1 cup chopped Snickers candy bars (or other candy of your choice)
3/4 cup milk chocolate chips, divided
Directions:
Preheat oven to 350°F. Line and 8-inch baking dish with parchment paper. Set aside.
In a mixing bowl, combine brown sugar with melted butter. Add in egg and vanilla. Add salt and flour and mix until just combined. Fold in candy and 1/2 cup chocolate chips.
Pour batter into prepared baking dish. Bake for 22-25 minutes. Remove from oven and cool completely.
Melt remaining 1/4 cup chocolate chips and drizzle over cooled bars. Serve and enjoy!
MAKING THIS RECIPE? Share it with me on Instagram using the hashtag #ShugarySweets so I can see what you're cooking up in the kitchen!
Here are a few of my favorite desserts with candy bars in them: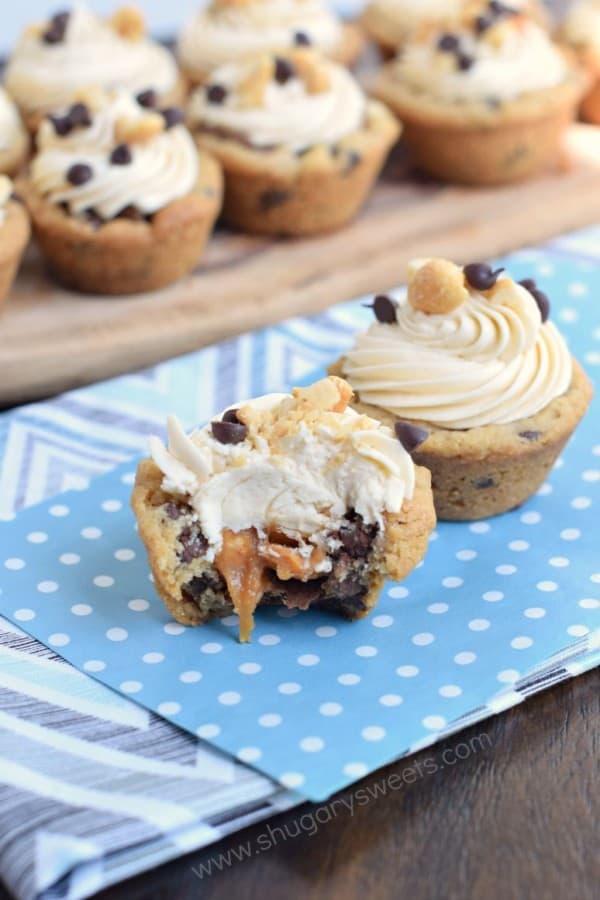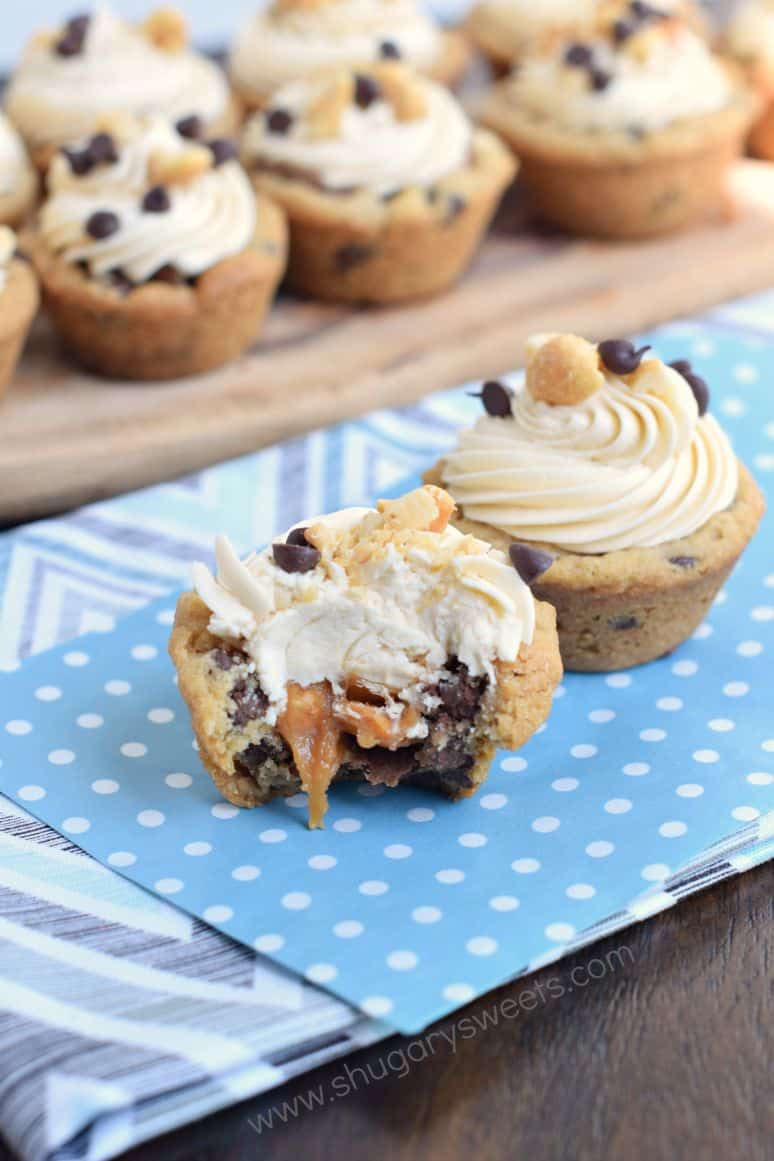 Snickers Cookie Cups: chocolate chip cookie stuffed with a snickers candy bar and frosting!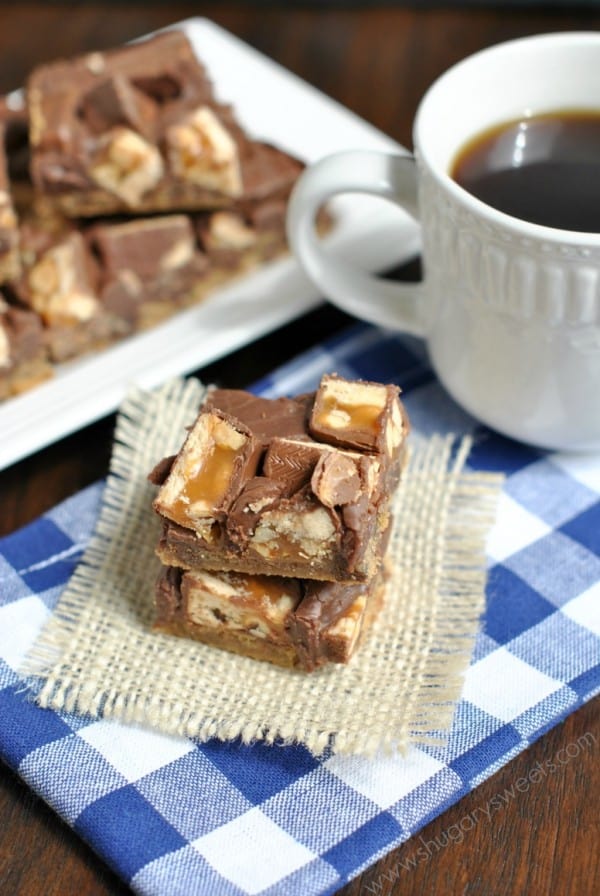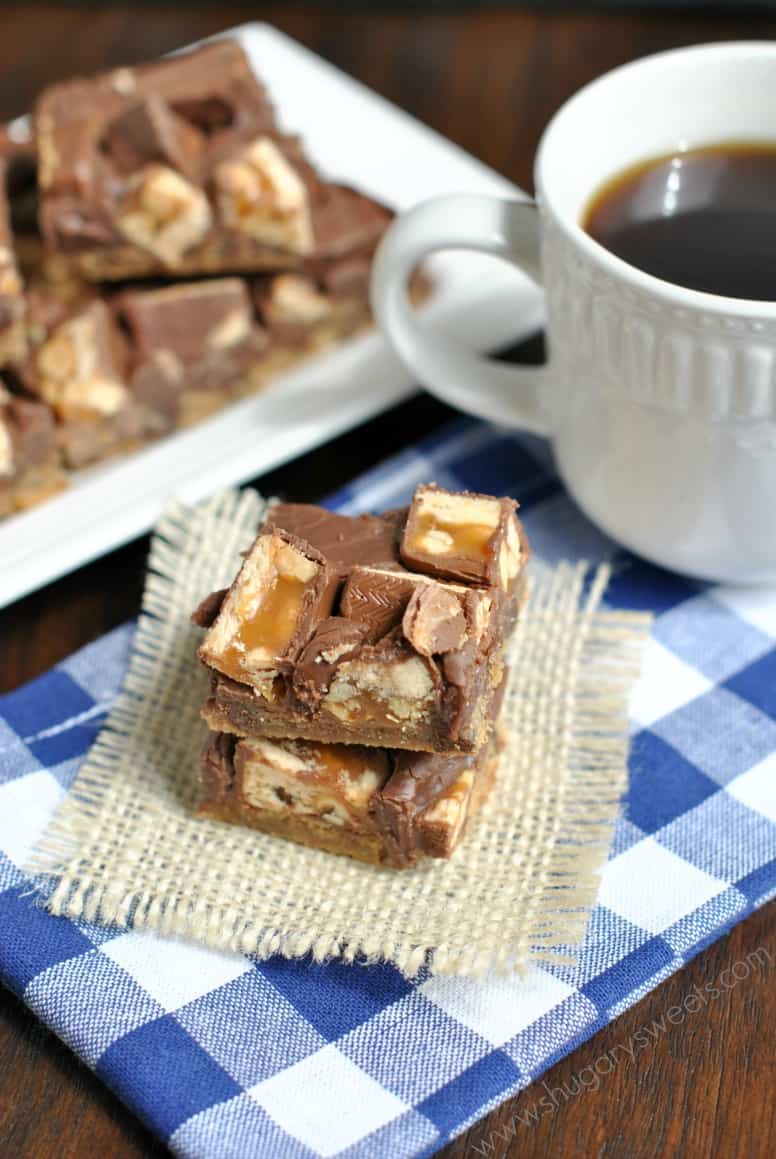 Snickers Cookie Bars: only a couple of ingredients for these magical treats!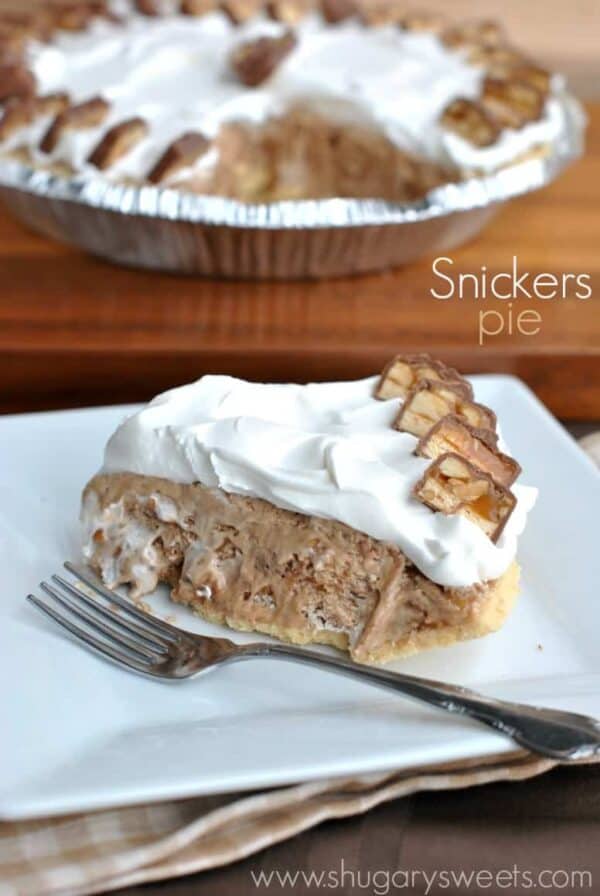 Snickers Pie: melt your candy bars for this delicious make ahead, frozen pie recipe!
If you love Snickers…here are a few recipes from my friends: