Cherry Almond Sandwich Cookies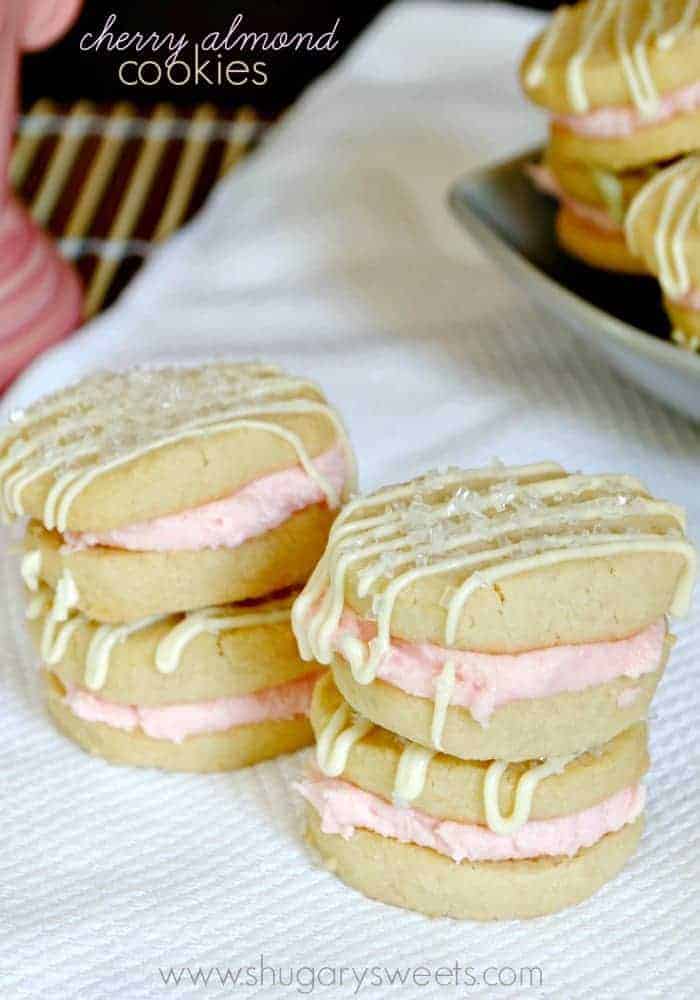 And so pretty in pink. Don't ya think?
In case you were wondering, my favorite color is pink.
I was the only girl with three brothers, naturally everything I owned was pink. And I loved it.
Cherry Almond Sandwich Cookies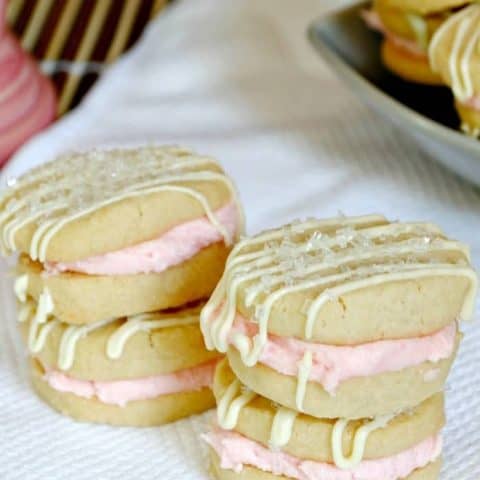 Ingredients
For the Cookies:
3/4 cup unsalted butter, softened
1/3 cup sugar
1/3 cup almond paste
1/4 tsp almond extract
1 egg
1 2/3 cup all purpose flour
For the Filling:
1/4 cup butter, softened
2 cup powdered sugar
3 Tbsp maraschino cherry juice
For the topping:
1/2 cup white chocolate, melted
sprinkles or coarse white sugar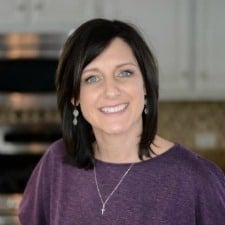 Aimee is a dessert lover (specifically rice krispie treats), workout enthusiast, self-taught foodie, and recipe creator. Her recipes have been featured in over 15 magazines, and her passion is to share her love of cooking with the everyday home cook! Learn more about Aimee.