Easy to make Cherry Bark. This treat is perfect for Valentine's Day, and you will LOVE all the Cherry flavor!
Be sure to follow me on Bloglovin'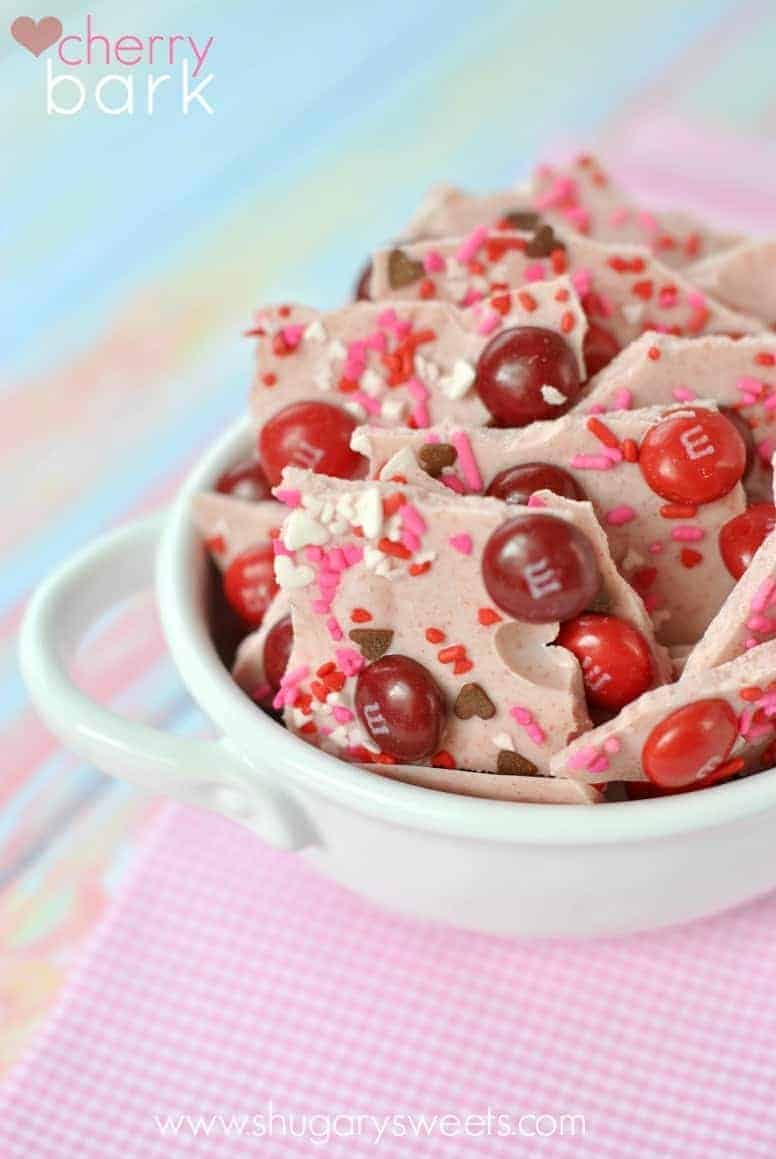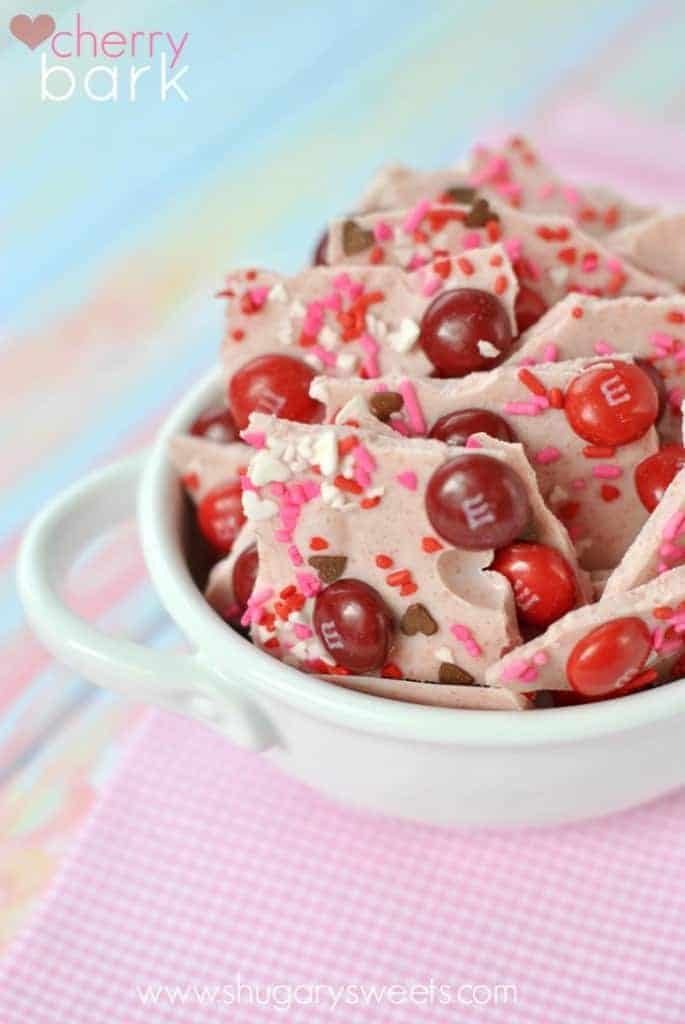 Valentine's Day is one of my favorite holidays. Not because of the love, the flowers, the dates. Not because of the commercialism around finding the perfect Hallmark card.
It's because, as a food blogger, I love the excuse to make an overload of PINK Cherry desserts! As a mom to 3 girls, you would think I would be sick of the pink, but no….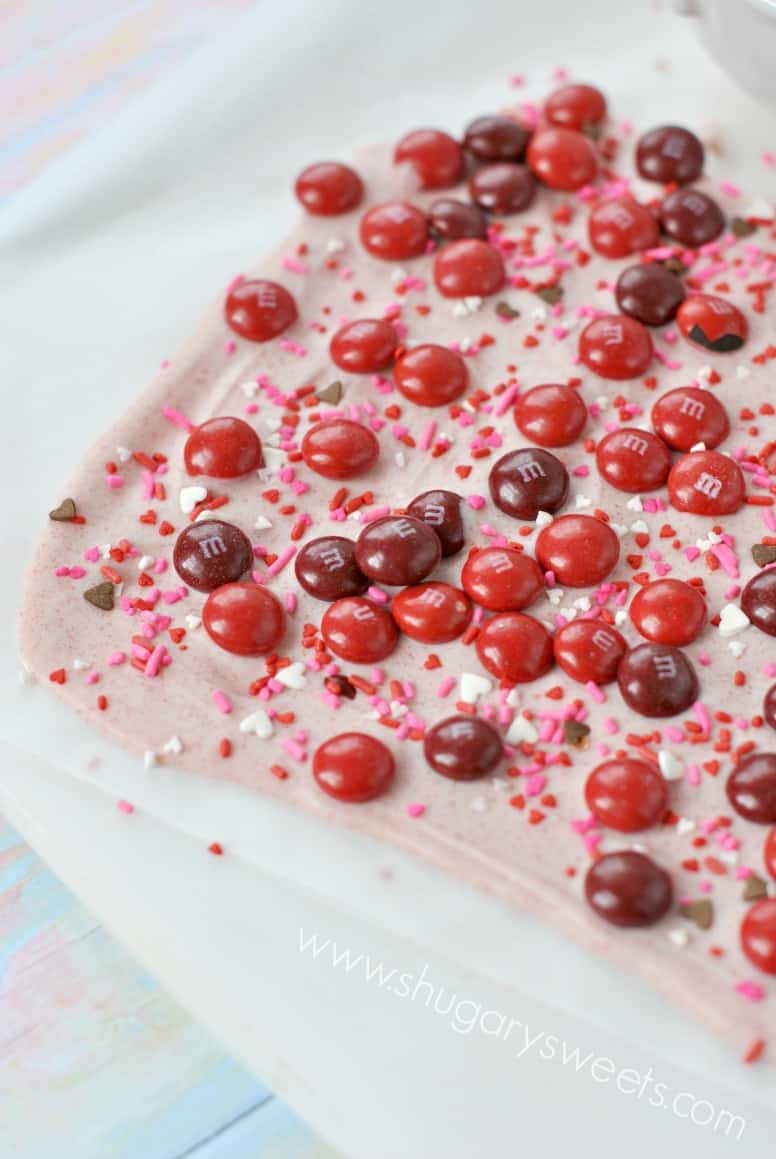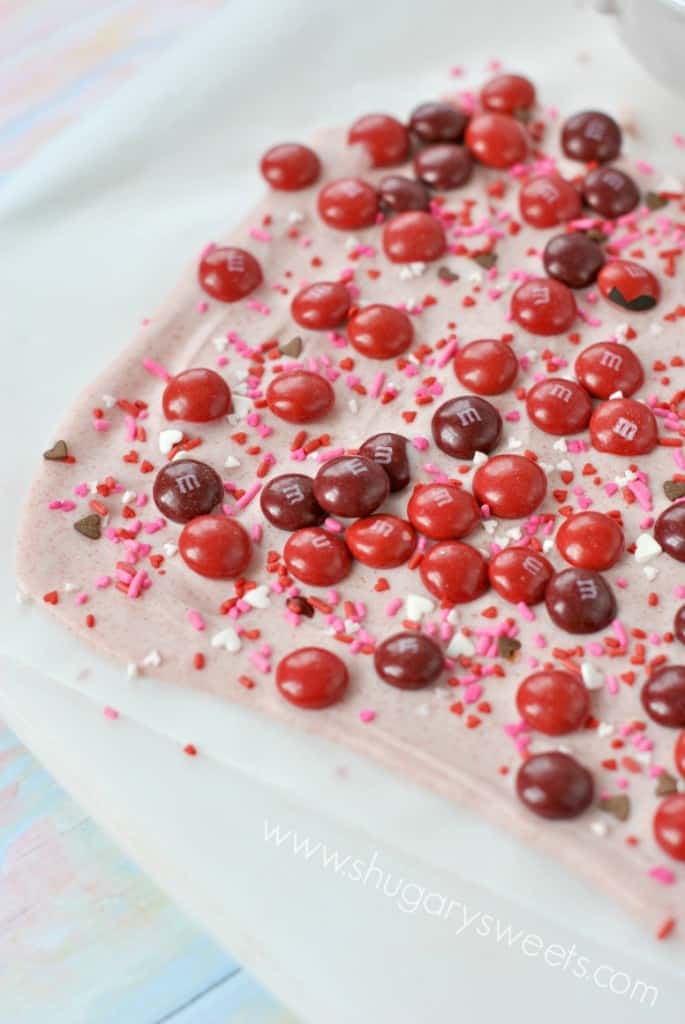 Making candy bark is so easy. And the flavor possibilities are endless!! I used Vanilla Candiquik and combined it with Cherry gelatin mix. Want a different flavor? Use a different flavor of gelatin!
I also topped this bark with Cherry m&m candies. Quite possibly my favorite m&m flavor!
And then came the sprinkles. I am a sprinkle hoarder, to the point they are always falling out of my cabinet! And when sprinkles fall down from a top shelf and explode, you will be cleaning them up for months. Maybe years. Seriously, sprinkles are about as bad as glitter.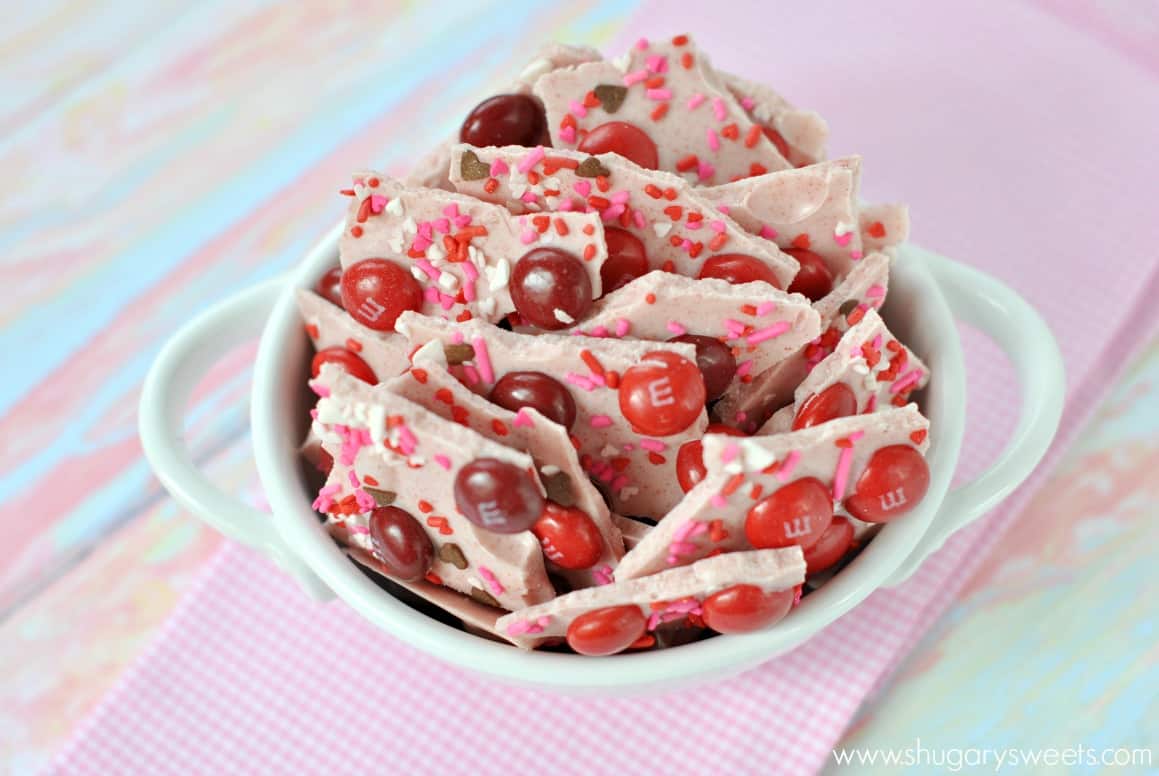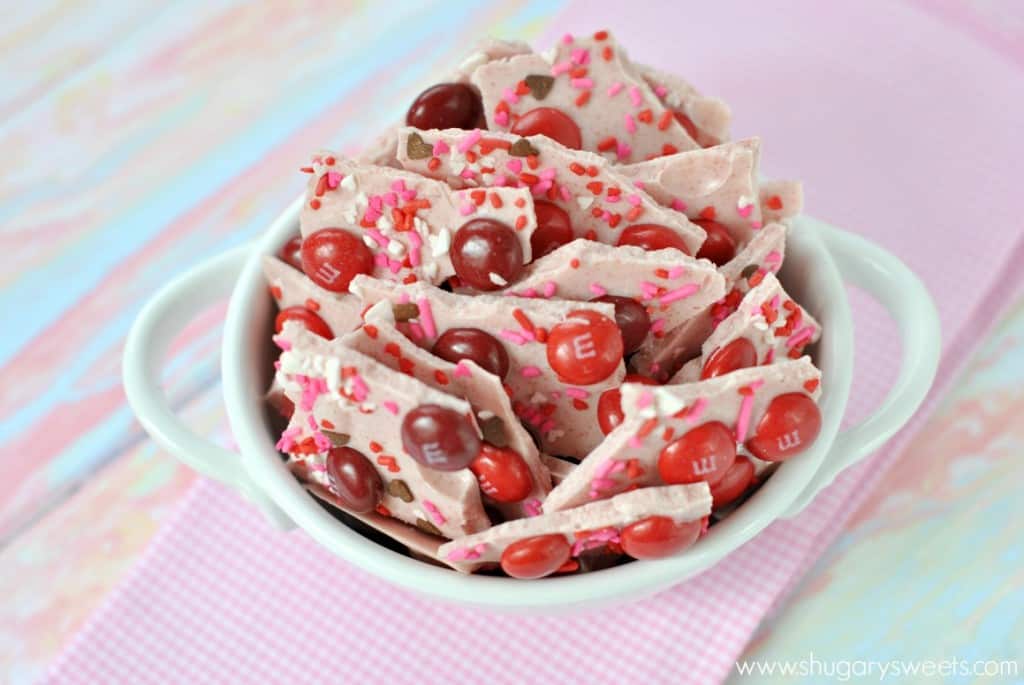 So now, you must decide, what will YOU make for Valentine's Day? Do you prefer chocolate over cherries? Cookies over cake? Steak over seafood? Restaurant over homemade?
Just a hint dear hubby… I prefer Cherries. Cake. Seafood. Restaurant.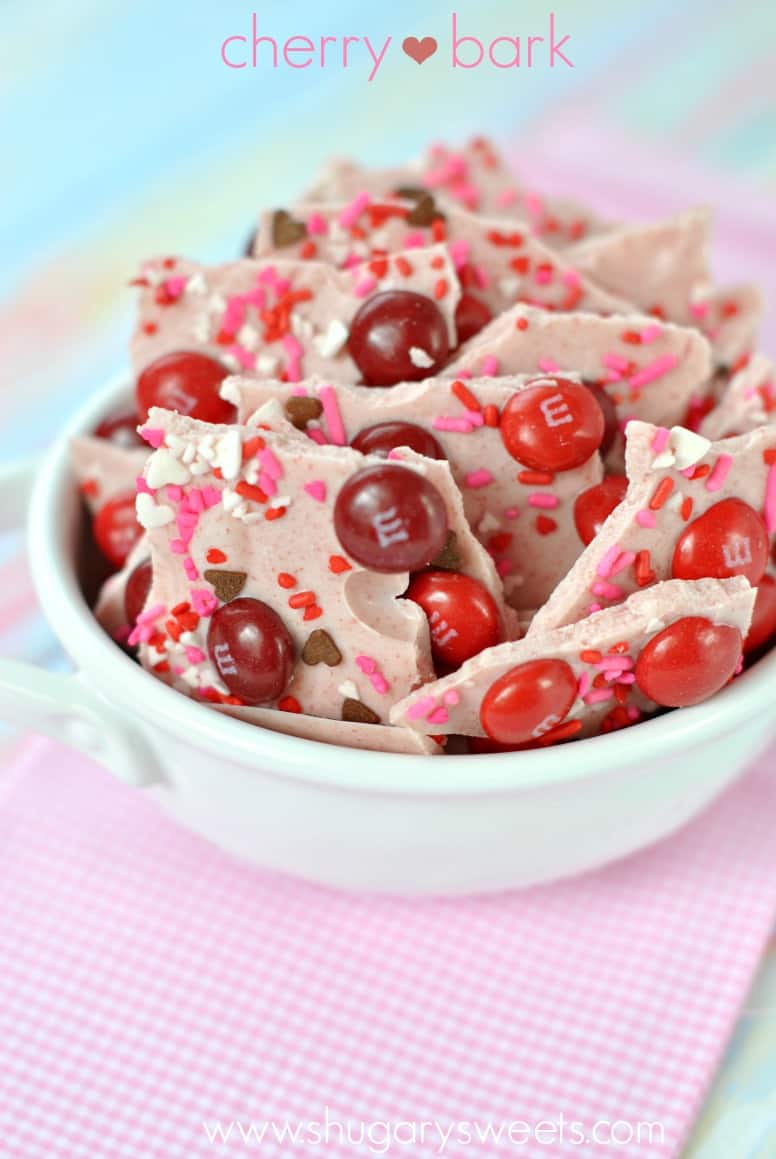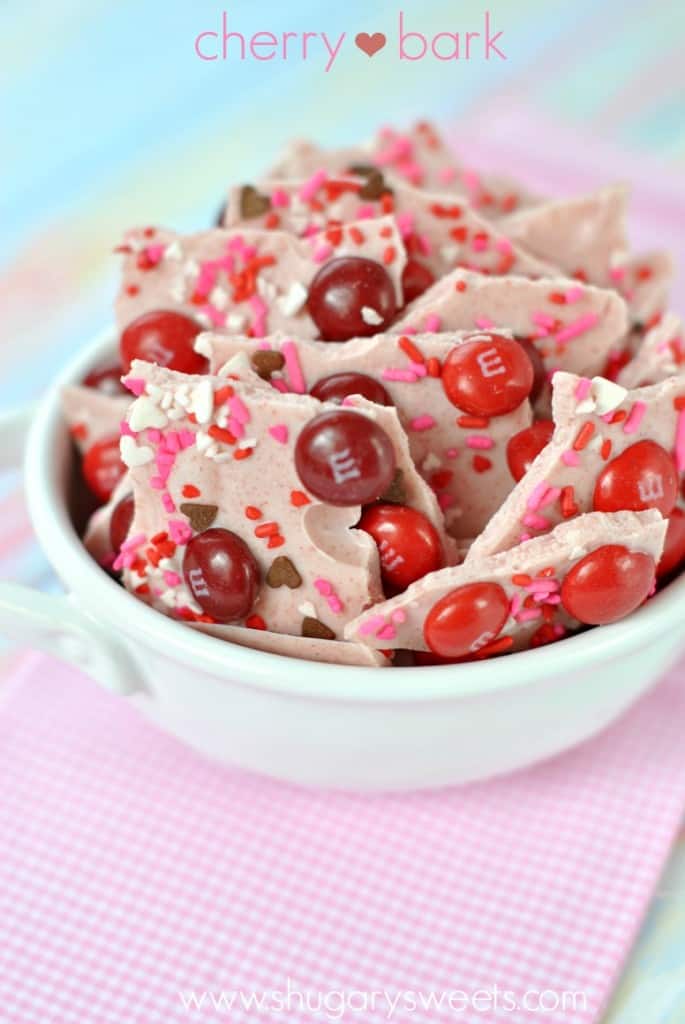 Connect with Shugary Sweets! Be sure to follow me on my social media, so you never miss a post!
Pinterest | instagram | Bloglovin'
Cherry Bark
Ingredients
16oz Vanilla Candiquik
0.3oz pkg Sugar-Free Cherry Gelatin
1 bag (9.9oz) Cherry m&m candies
2 Tbsp Valentine sprinkles
Instructions
Line a large 15x10 baking sheet with parchment paper.
Melt vanilla candiquik according to package directions. When smooth, stir in cherry gelatin.
Pour onto parchment paper. Use a spatula to spread thin. Immediately sprinkle with cherry candy and sprinkles. Allow to set (about 20 minutes).
Break into pieces and store in air tight container at room temperature. ENJOY!
Notes
If you can't find Vanilla Candiquik, use almond bark or Wilton's vanilla candy melts.
Love Cherry Desserts? You've come to the right place!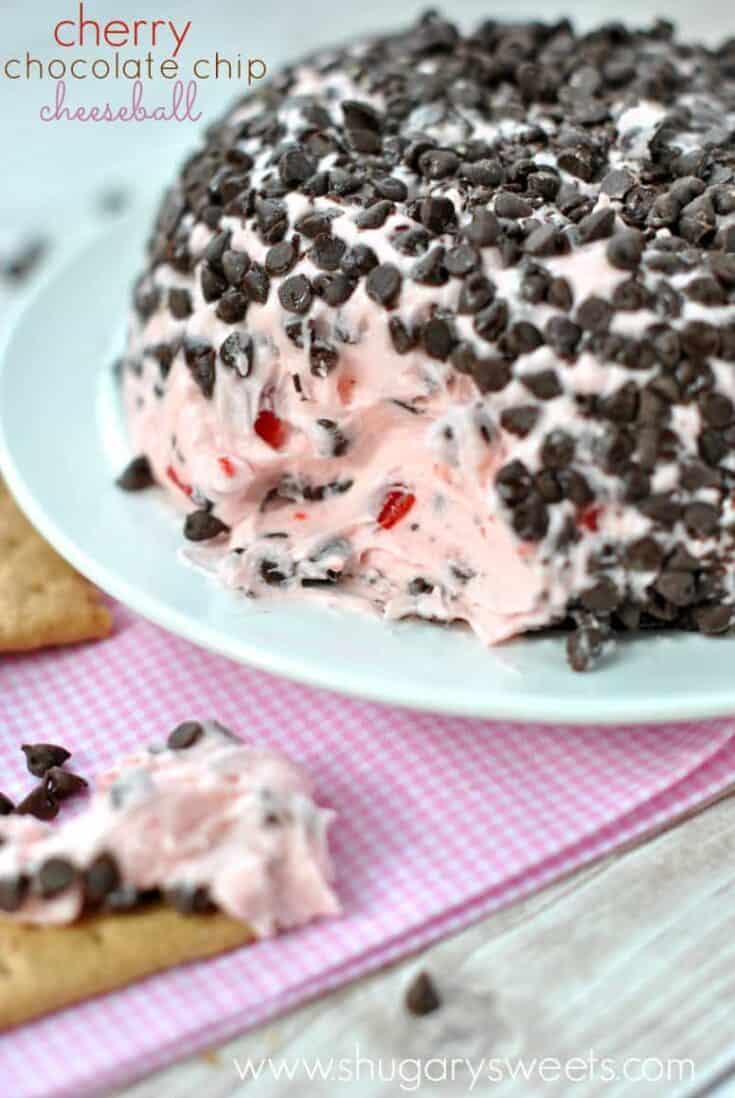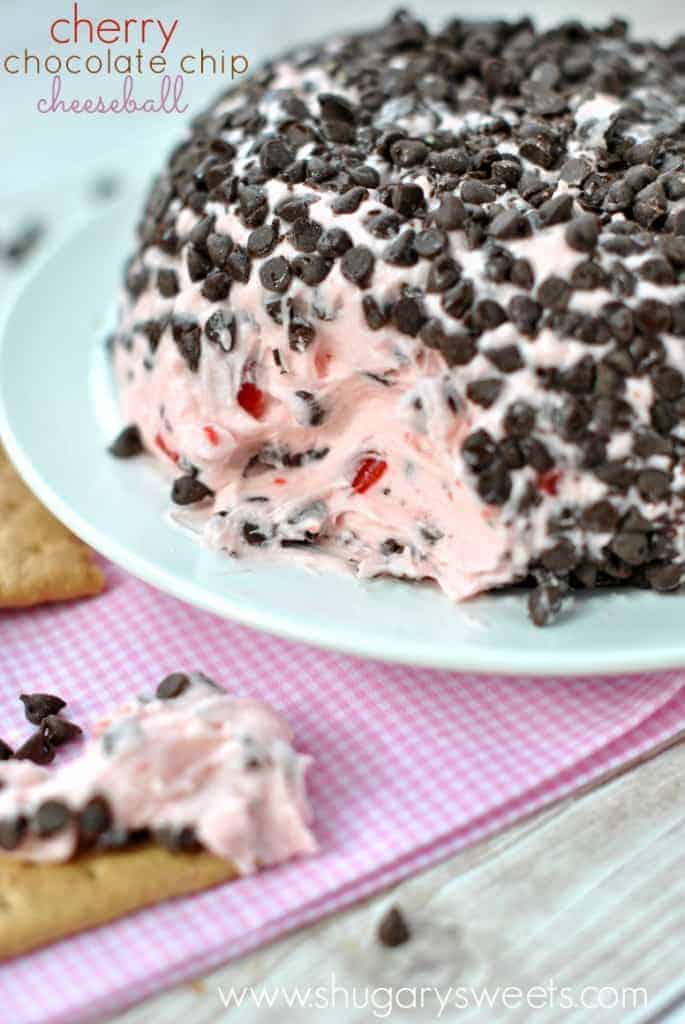 Cherry Chocolate Chip Cheeseball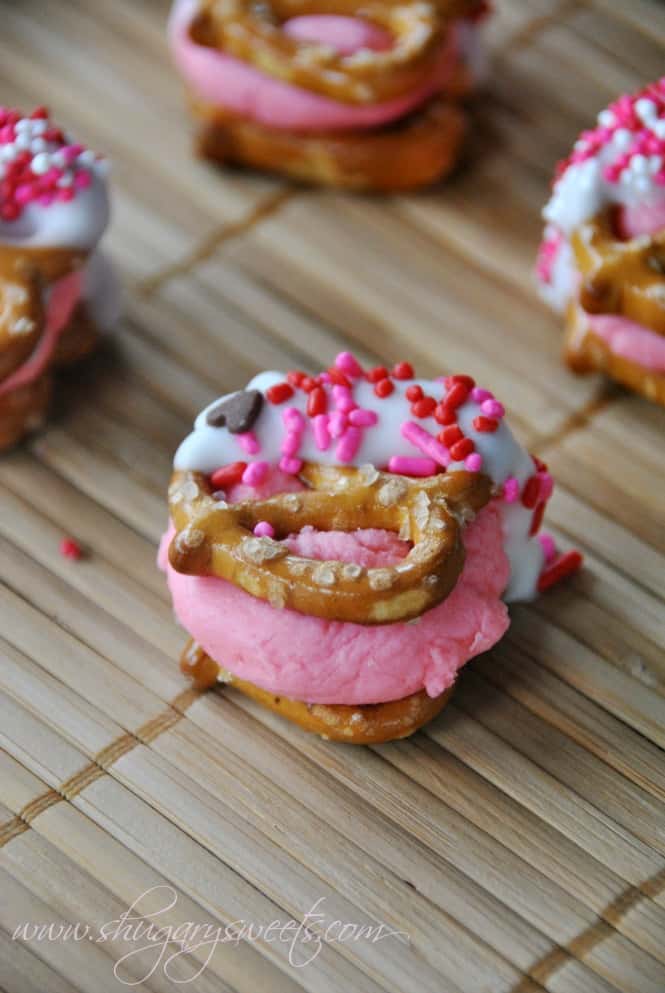 Cherry Cheesecake Pretzel Bites