Want an easy, delicious Valentine's Day treat? How about whipping up a batch of these Cherry Cheesecake Pretzel Bites?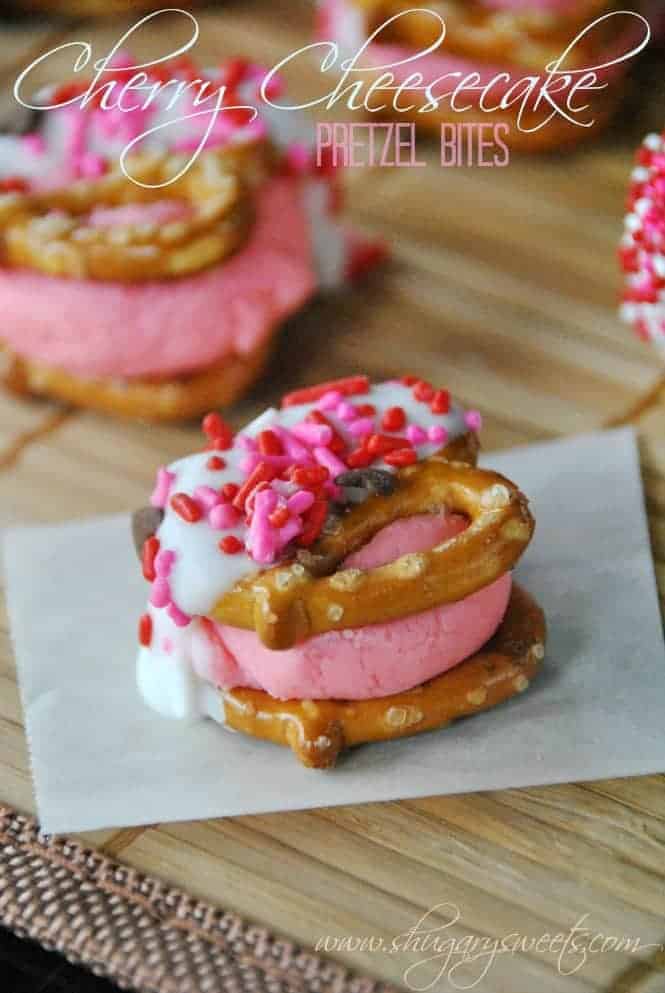 So here we are the week of Valentine's Day and in true Shugary Sweets form I am going to explode in pink and sprinkles this week! Starting out with these super easy, super cute pretzel bites.
I've seen peanut butter pretzel bites like these all over pinterest and I wanted to do something for Valentine's Day. Something PINK.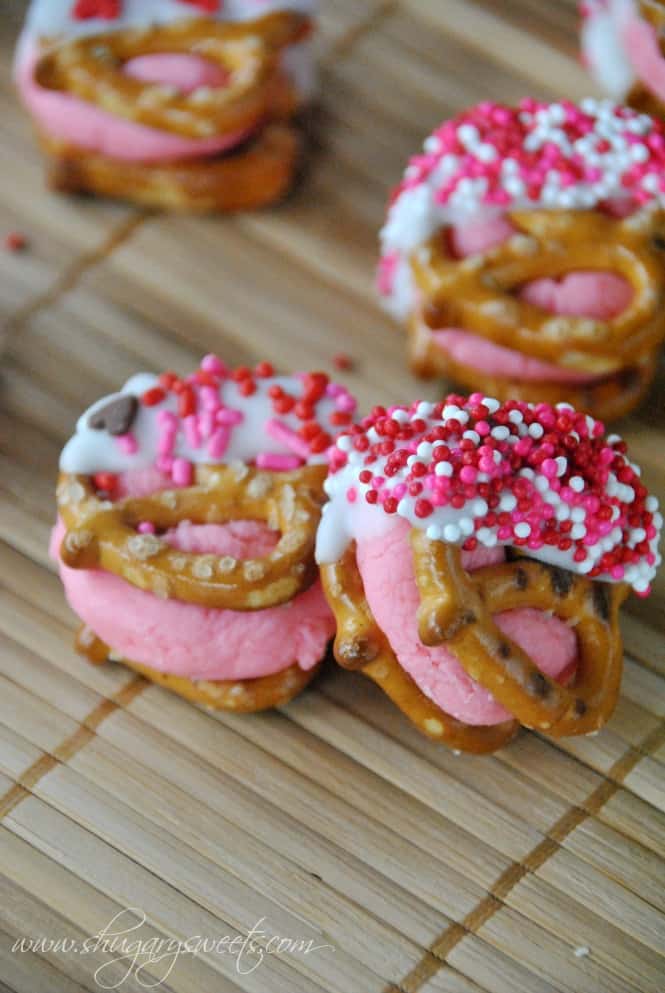 I love using JELL-O gelatin and puddings to add extra flavor to recipes. Today I used 2 teaspoons of cherry gelatin mix to not only add flavor to these cheesecake bites, but also give them their pink color! I found these to taste best cold, right out of the refrigerator!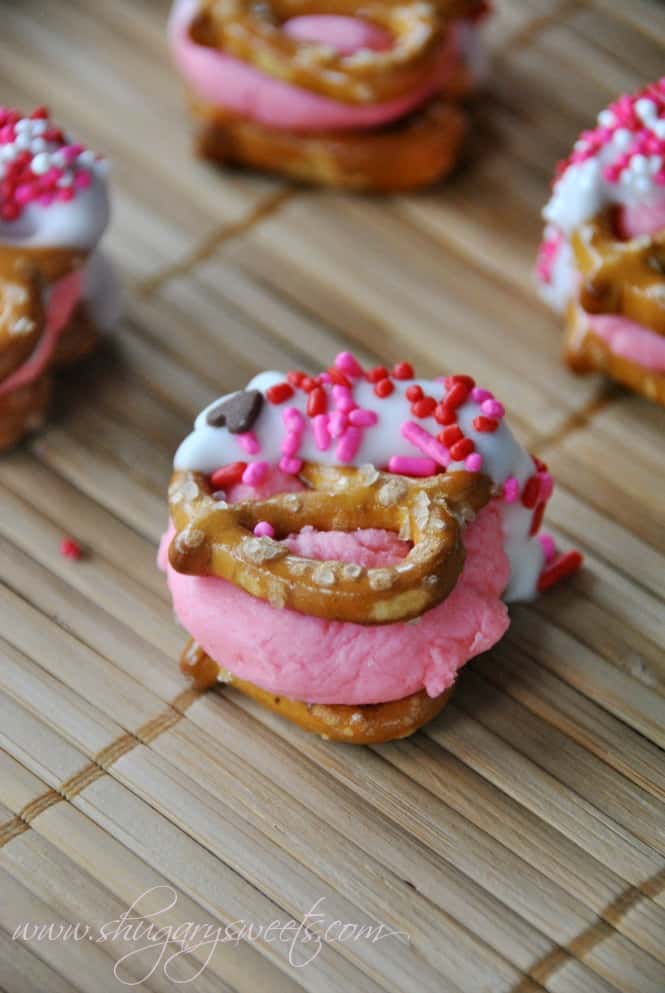 As for the leftover gelatin, I have plenty more ideas. Stick it in a ziploc bag marked with the flavor so you can use it for more great treats, such as these….
Cherry Vanilla Puppy Chow: this is highly addictive and so fun for Valentine's Day too!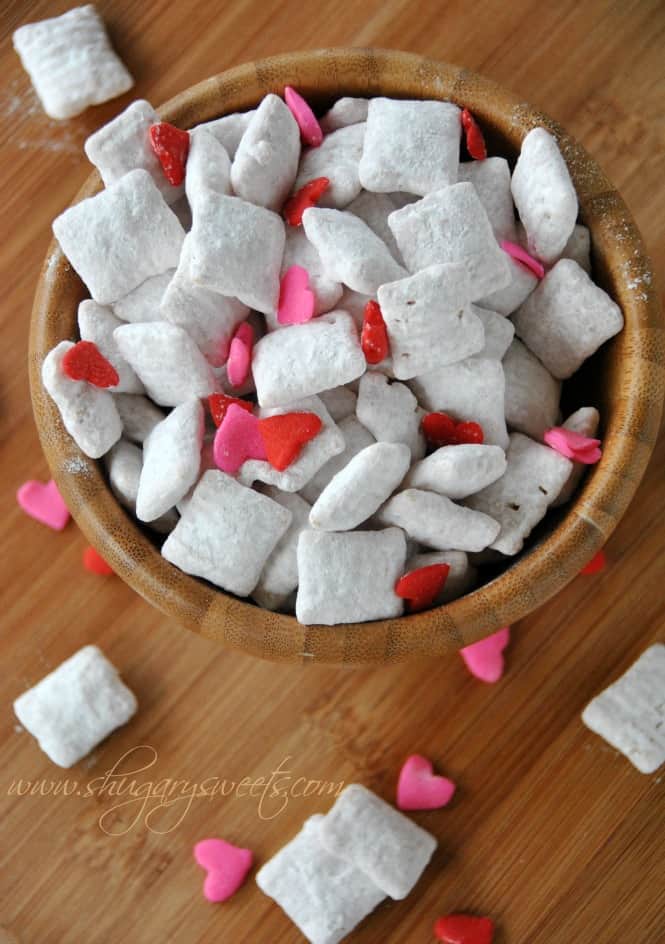 Vanilla Bean Donuts with Strawberry Glaze: delicious baked donuts topped with strawberry frosting made with a little bit of gelatin powder!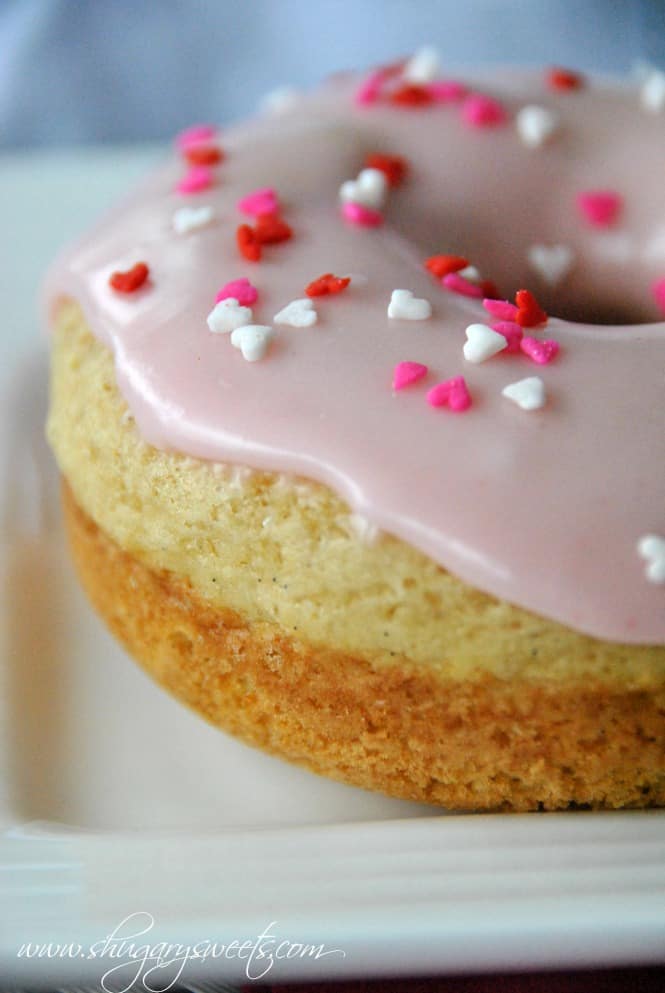 Meringue Roses: why not use gelatin to flavor your meringue cookies? These are so pretty too!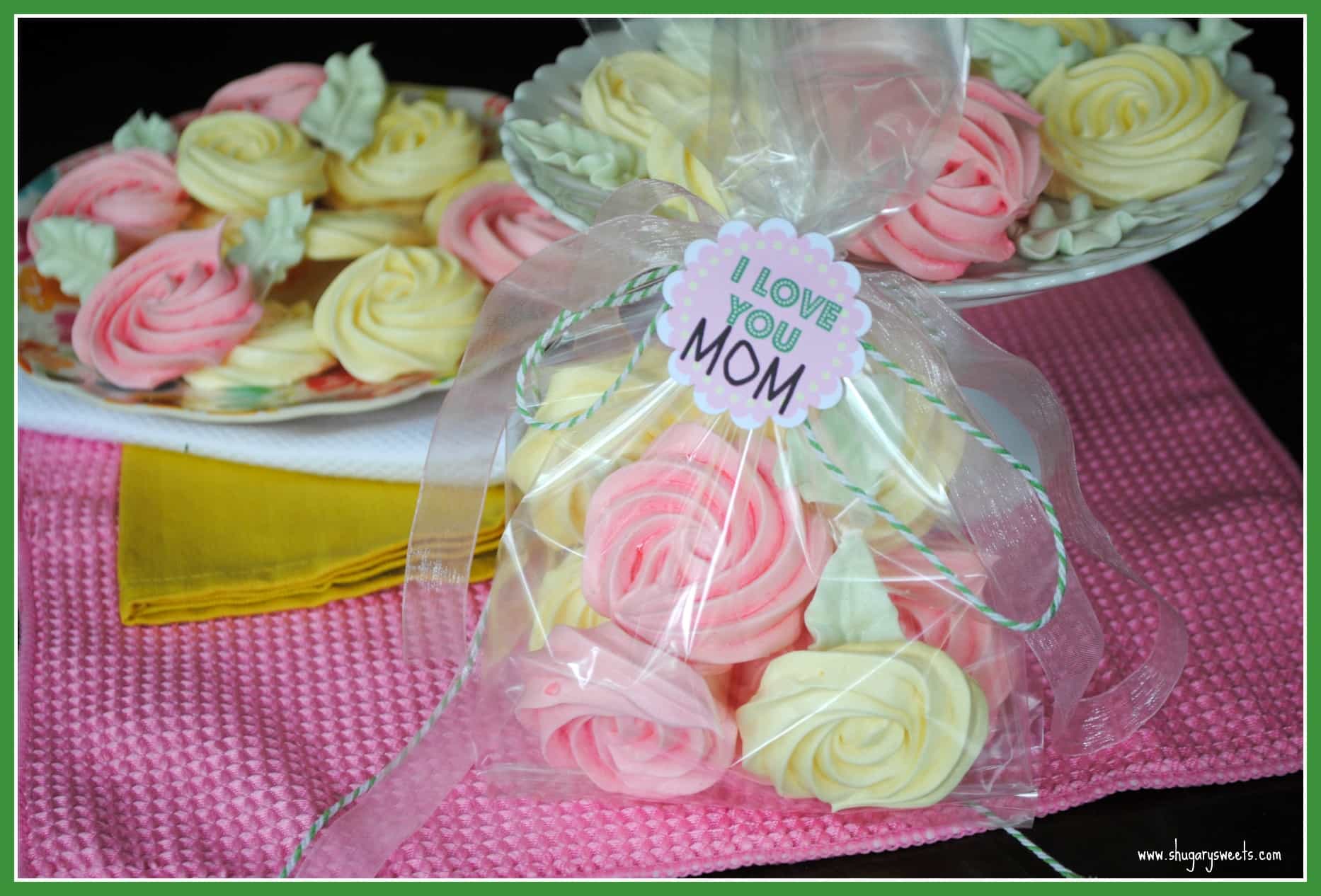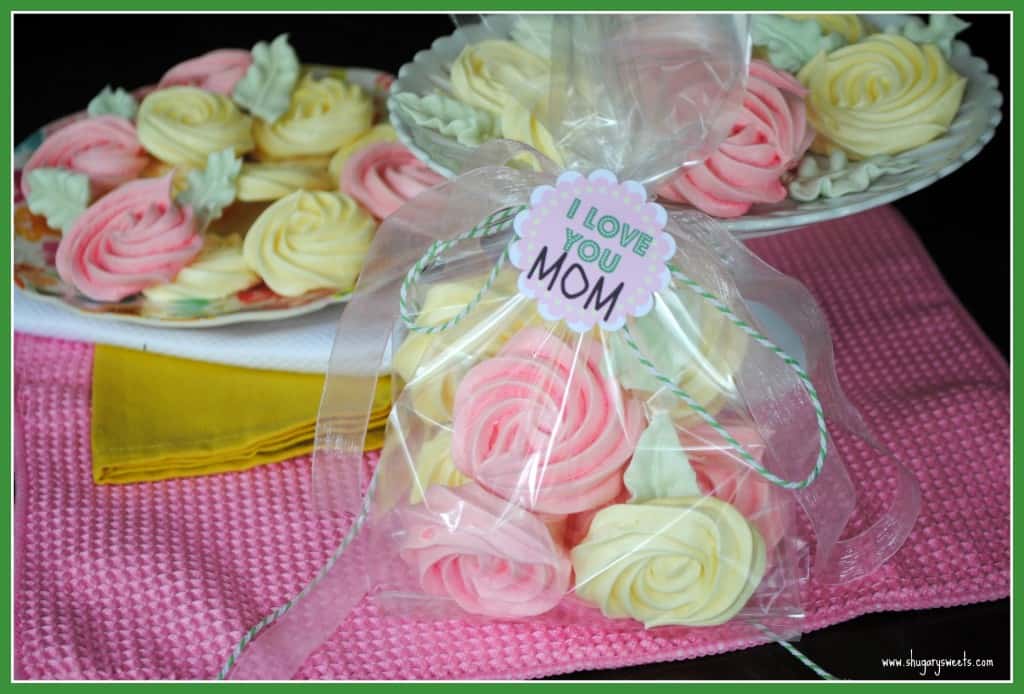 Lemon Crunch Cookies: a box of lemon gelatin not only keeps these cookies moist, but makes them irresistible.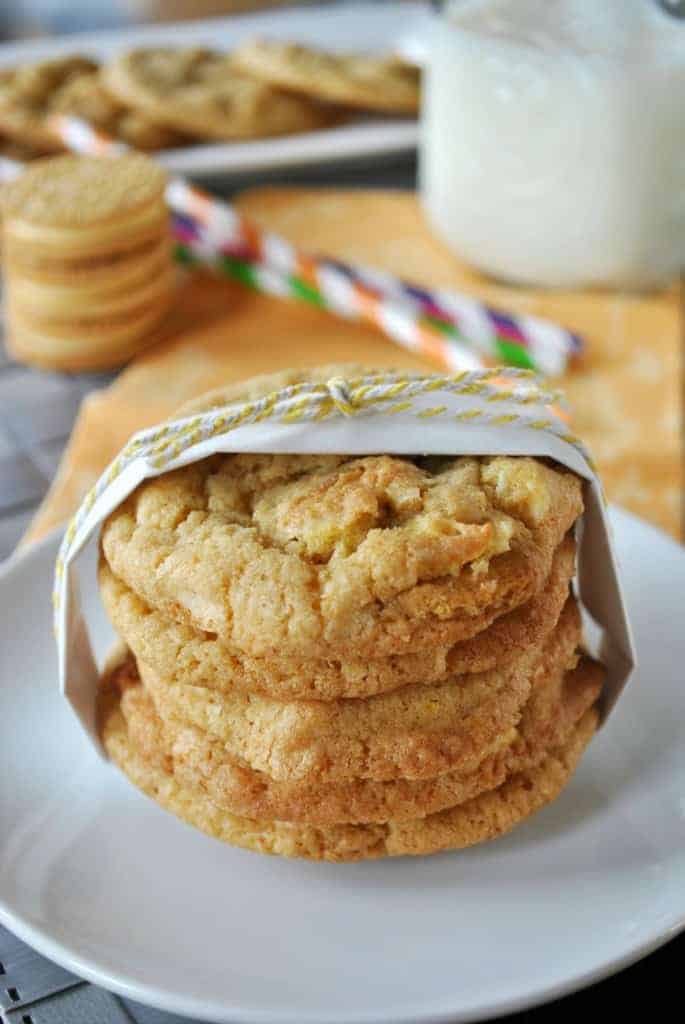 Strawberry Swirl Fudge: This would be pretty not only for Valentine's Day, but a girls' birthday, baby shower, Mother's Day…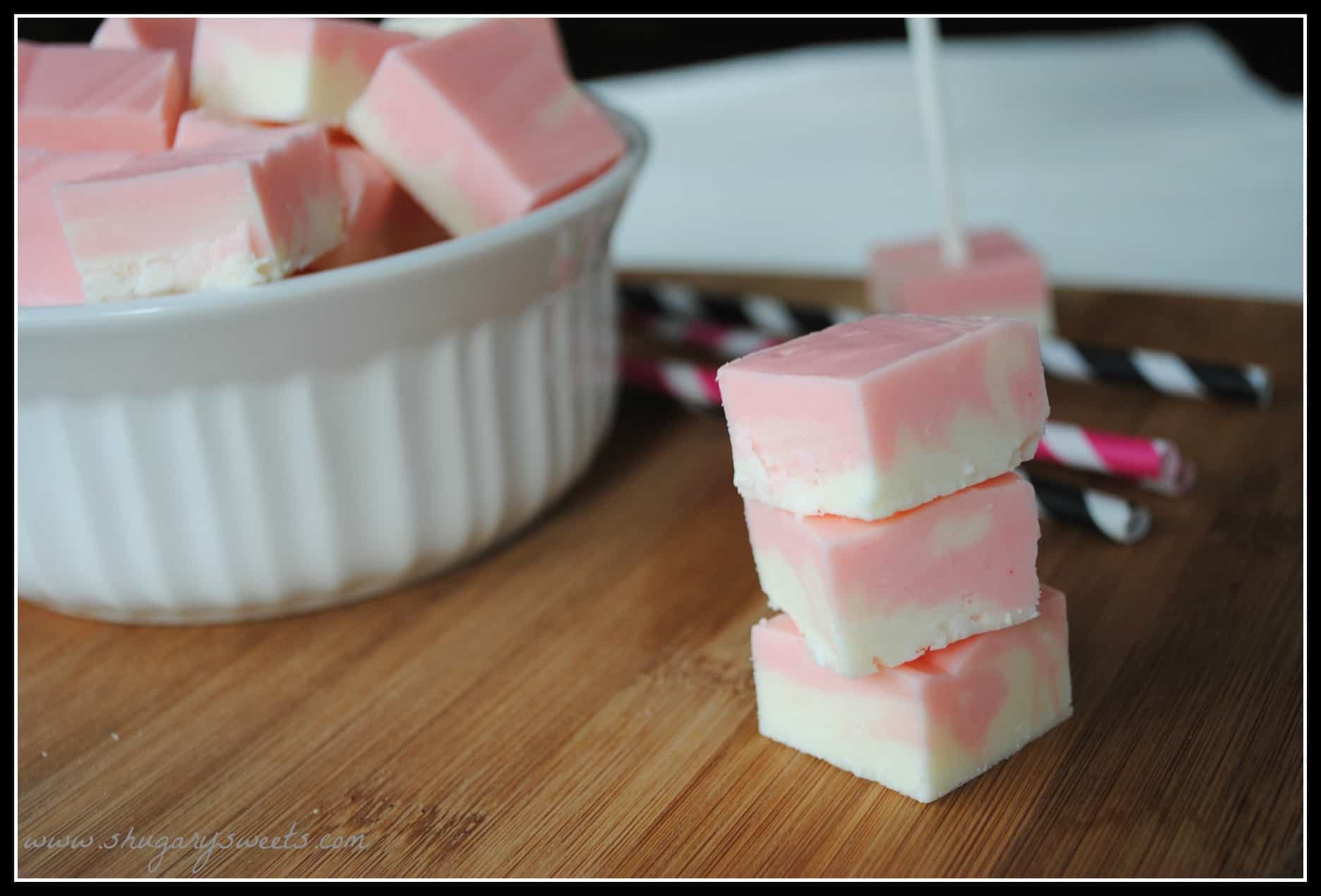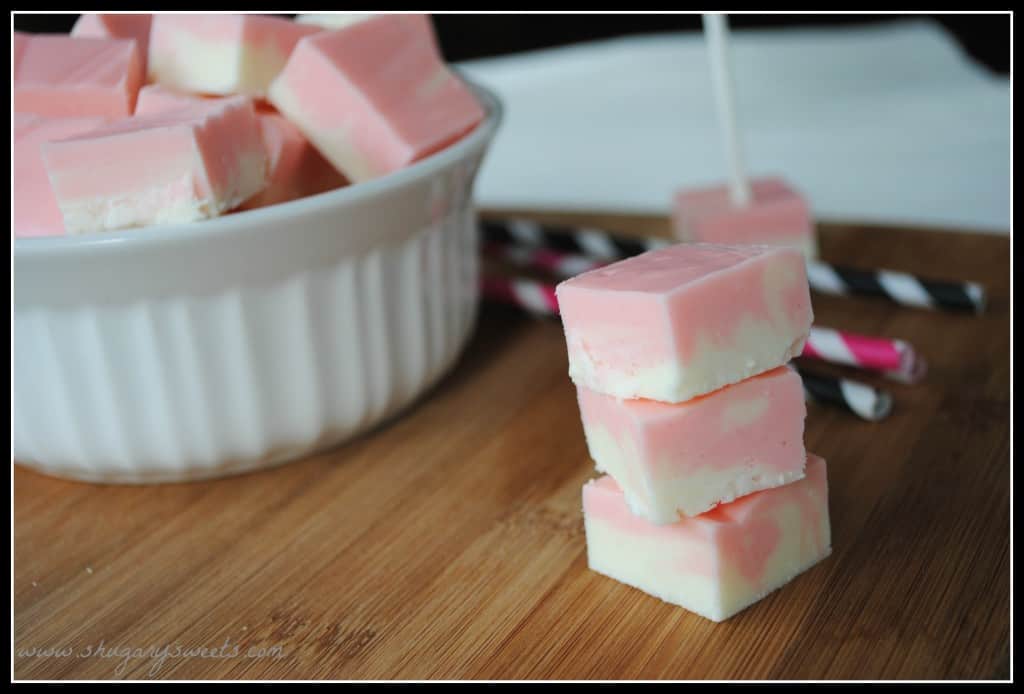 Don't miss a single recipe: connect with Shugary Sweets!
Facebook | Twitter | Google+ | Pinterest | Bloglovin'
Yield: 4 dozen
Cherry Cheesecake Pretzel Bites
Want an easy, delicious Valentine's Day treat? How about whipping up a batch of these Cherry Cheesecake Pretzel Bites?
Ingredients
4oz cream cheese,softened
2 tsp cherry gelatin mix
3 cup powdered sugar
96 mini pretzel twists
8oz vanilla Candiquik, melted
sprinkles
Instructions
In mixer, beat cream cheese until smooth, about 2 minutes. Add in cherry gelatin mix and powdered sugar. Beat for 5 minutes. Roll dough into one inch balls and press between two pretzels.
I refrigerated my pretzel bites for about 30 minutes at this point. Dip half of each pretzel into melted candiquik, add sprinkles immediately. I found that having the pretzel bites cold, the vanilla candiquik hardened quicker. You don't HAVE to refrigerated your bites though before dipping.
Allow chocolate to set, about 15 minutes. Store in airtight container in refrigerator for 3 days. ENJOY!