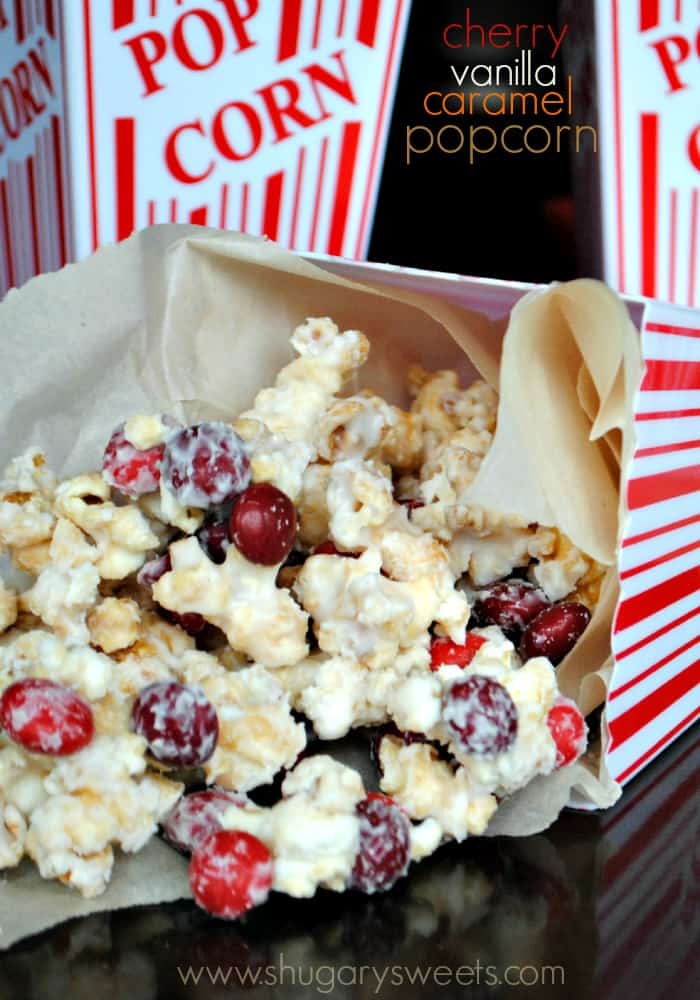 Can you all tell I am on a cherry kick lately? Some people equate Valentine's day with chocolate, but for me it's cherries. And pink food. Especially candy.
And now, I will also forever look forward to Cherry flavored m&m's at Valentine's. Have you tried these? They are simply amazing. I thought about putting them in a cookie. But it occurred to me that I needed to pair them with my caramel corn recipe and coat it in all white chocolate.
I'm so glad I did. Well, kinda. The flavor was amazing. However, my pants are a little tight.