Dinner got easier with this Chicken Artichoke Jalapeno Panini. Ready in minutes, this recipe uses your favorite Mezzetta products to create the ultimate sandwich!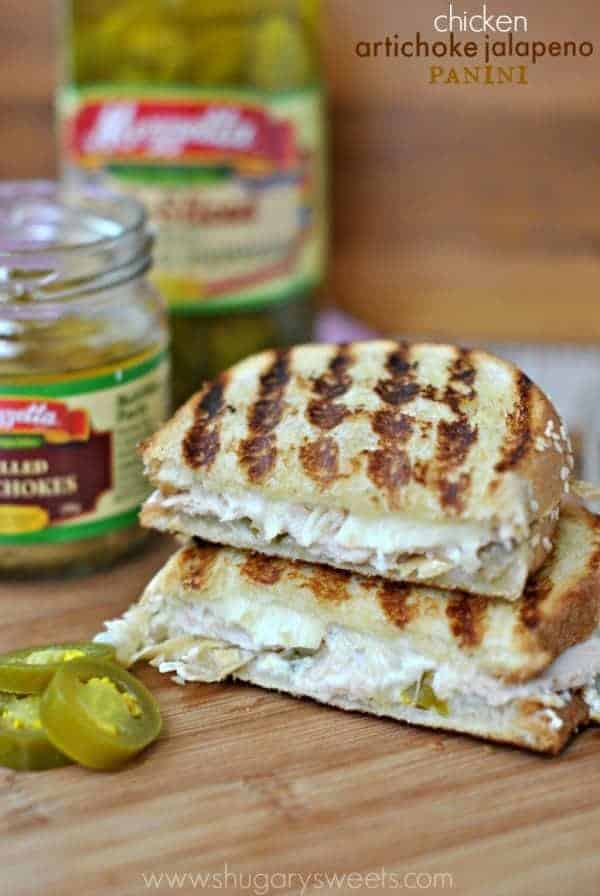 I love making sandwiches for dinner. Paired with a bowl of soup and you've got an easy meal that screams "comfort food."
One of my favorite snacks is Artichoke Jalapeno Dip. Have you tried this yet? It's awesome.
And now for dinner too!
For my sandwich I used a jar of Mezzetta Grilled Artichokes and a jar of Mezzetta Jalapenos. Using a combination of mozzarella cheese, cream cheese and parmesan cheese it had the same delicious taste as my favorite dip. Because this was our dinner, I added some thick sliced deli chicken to give this sandwich a hearty boost of protein.
Cook this up like you would a grilled cheese, using a griddle or panini press. Eat hot and enjoy!
What will you put on your favorite sandwich?