Chicken Bruschetta Pizza Galette
Garden fresh tomatoes, basil and garlic add loads of flavor to this deliciously easy Chicken Bruschetta Pizza Galette.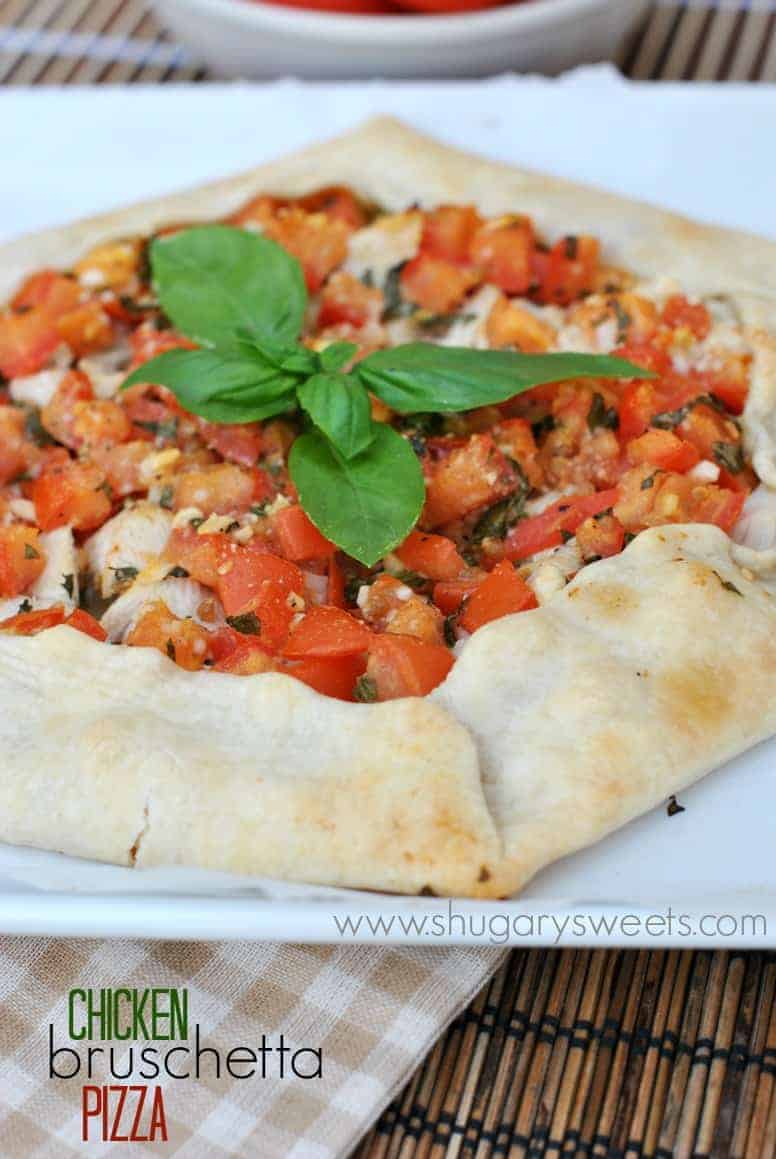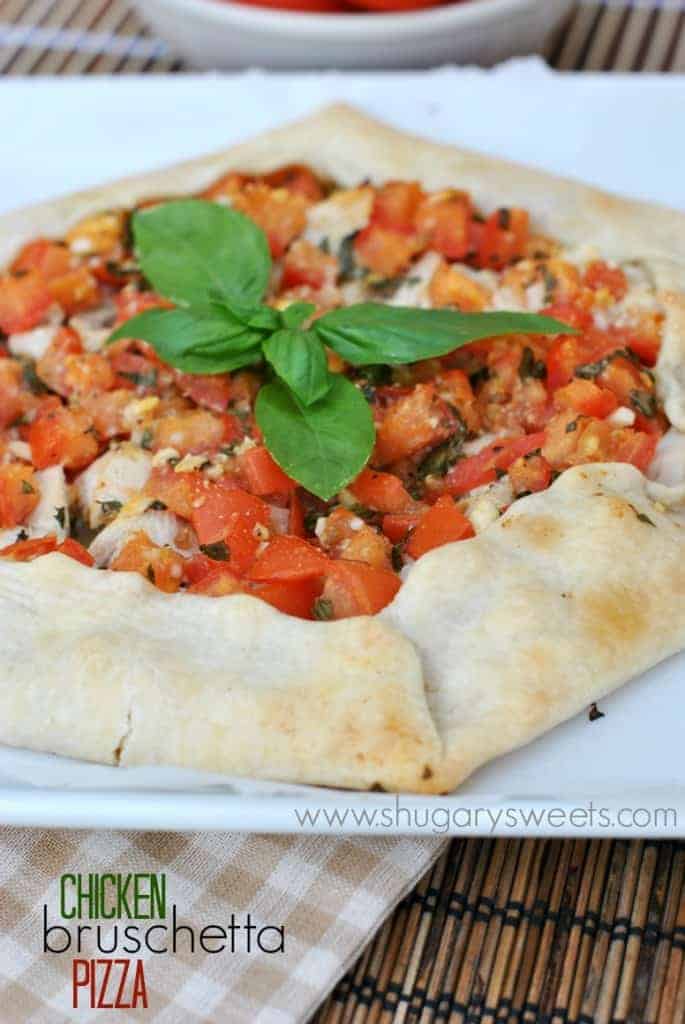 How are everyone's gardens doing this year? I had a great early harvest of strawberries. My herbs are doing beautiful. But my cucumbers died. My peppers (tons of varieties) and my tomatoes are all looking pretty pathetic.
I think here in Ohio we had a little too much rain. But, I've been able to salvage a few veggies here and there, and when I do I want to really enjoy their flavor!
Bruschetta is one of our favorite flavor profiles. I love the fresh tomatoes paired with the garlic and basil. To make this a complete meal, we added some cooked, diced chicken.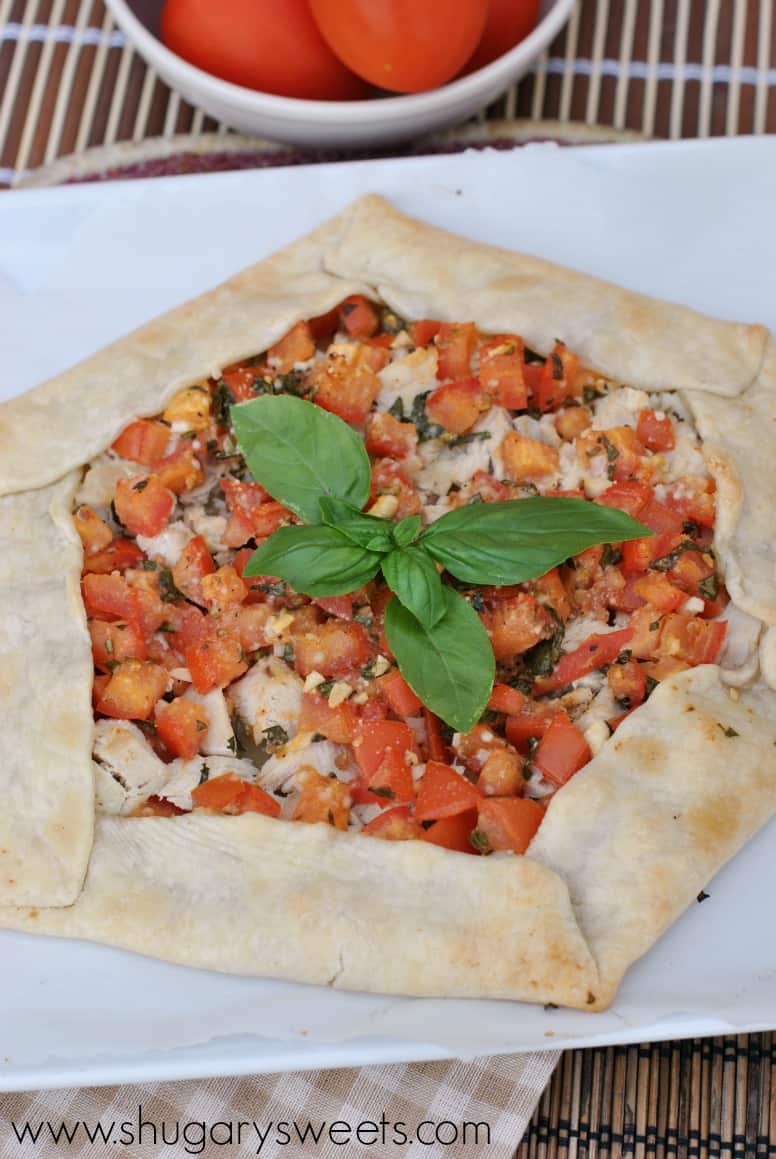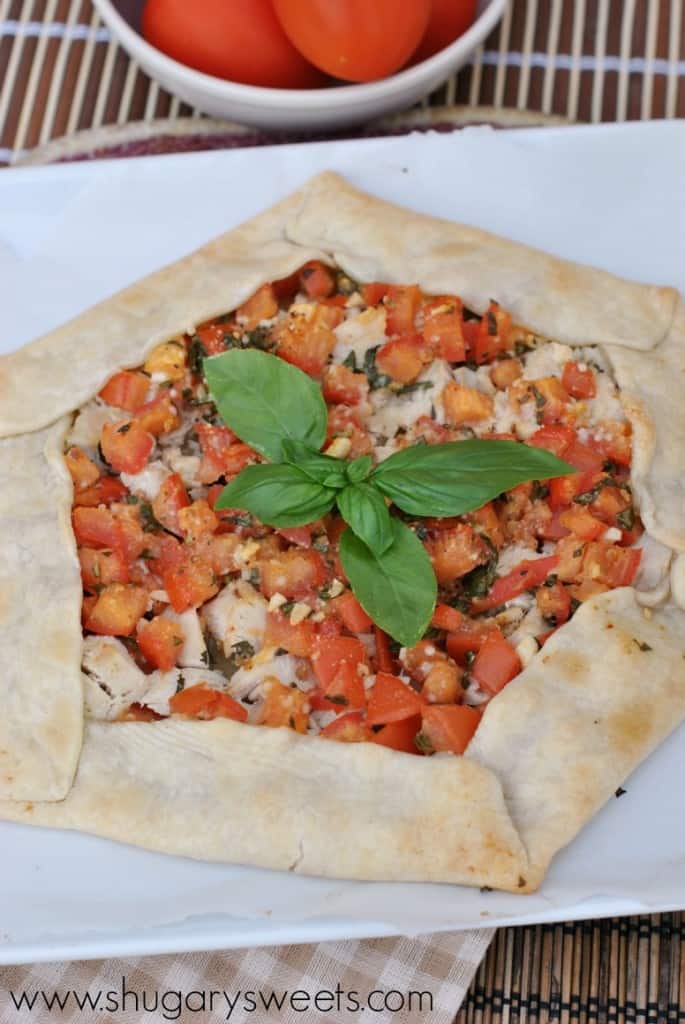 Of course I used Pillsbury Pie crust for this pizza. I guess it's more like a galette than a pizza! I wanted a crispy bottom vs a chewy pizza crust. We like our bruschetta on crispy bagel bites or french bread. So by using pie crust we kept some of that crunch, while pretending to eat a pizza.
Plus, the rustic edges of this pie crust make it an easy, impressive looking dinner!
Feel free to make the Bruschetta topping and put it on a pizza crust though. Add some extra mozzarella cheese and you got yourself one heck of a pizza!
This recipe makes TWO delicious pizzas, enough for about 4-6 people! ENJOY!
Connect with Shugary Sweets! I know you want to see behind the scenes…check out my instagram!
Don't miss a single recipe!
Facebook | Twitter | Pinterest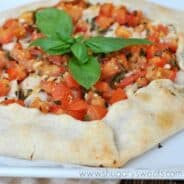 Chicken Bruschetta Pizza Galette
Yield: serves 4-6
Prep Time:15 minutes
Cook Time:15 minutes
Garden fresh tomatoes, basil and garlic add loads of flavor to this deliciously easy Chicken Bruschetta Pizza.
Ingredients:
2 chicken breasts, cooked and diced
5 Roma tomatoes, diced
3 cloves garlic, chopped
1 handful basil, chopped
1 Tsp red wine vinegar
salt and pepper, to taste
3 Tbsp olive oil
1/4 cup parmesan cheese, shredded
2 Pillsbury pie crusts, unrolled
Directions:
In a large bowl, mix tomatoes, garlic, basil, vinegar, salt, pepper and olive oil. Set aside.
Unroll pie crusts onto two pizza pans (or large baking sheets). Top with diced chicken, dividing evenly between the two crusts, keeping 1 1/2 inch of space on edges.
Top with tomato mixture. Sprinkle with parmesan cheese.
Bake in a 425 degree oven for about 15 minutes.
MAKING THIS RECIPE? Share it with me on Instagram using the hashtag #ShugarySweets so I can see what you're cooking up in the kitchen!
These Turkey meatballs with Bruschetta sauce are one of our weekday go-to dinners. Ready in under 30 minutes!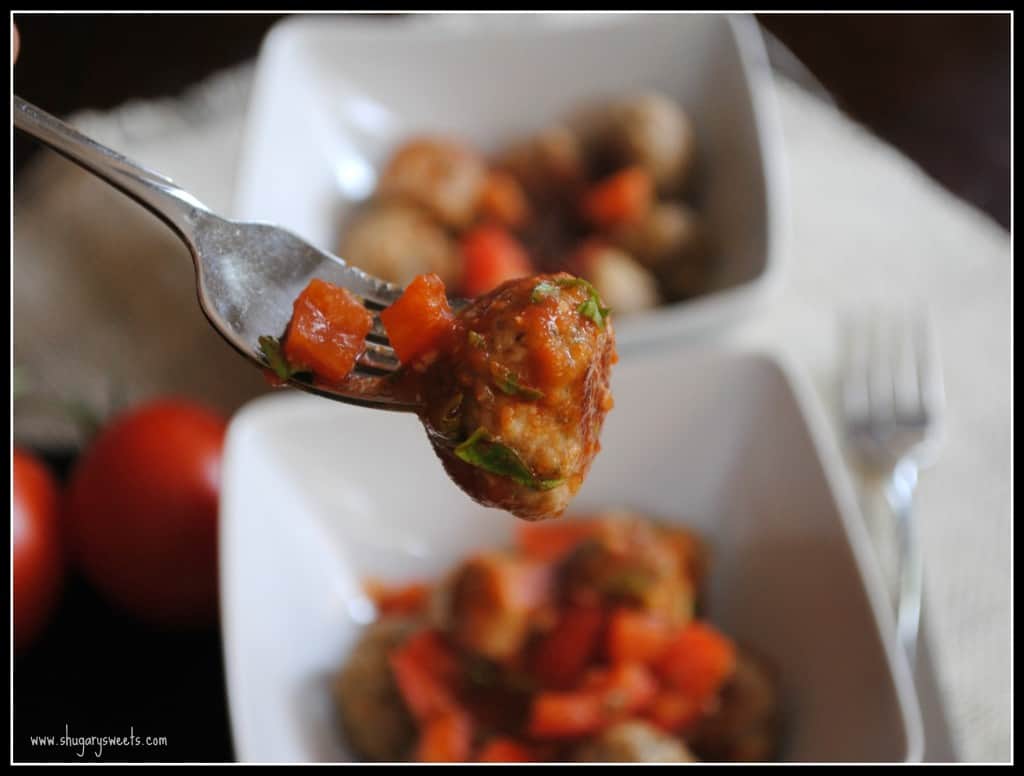 This Rustic Peach Galette is a delicious summer treat!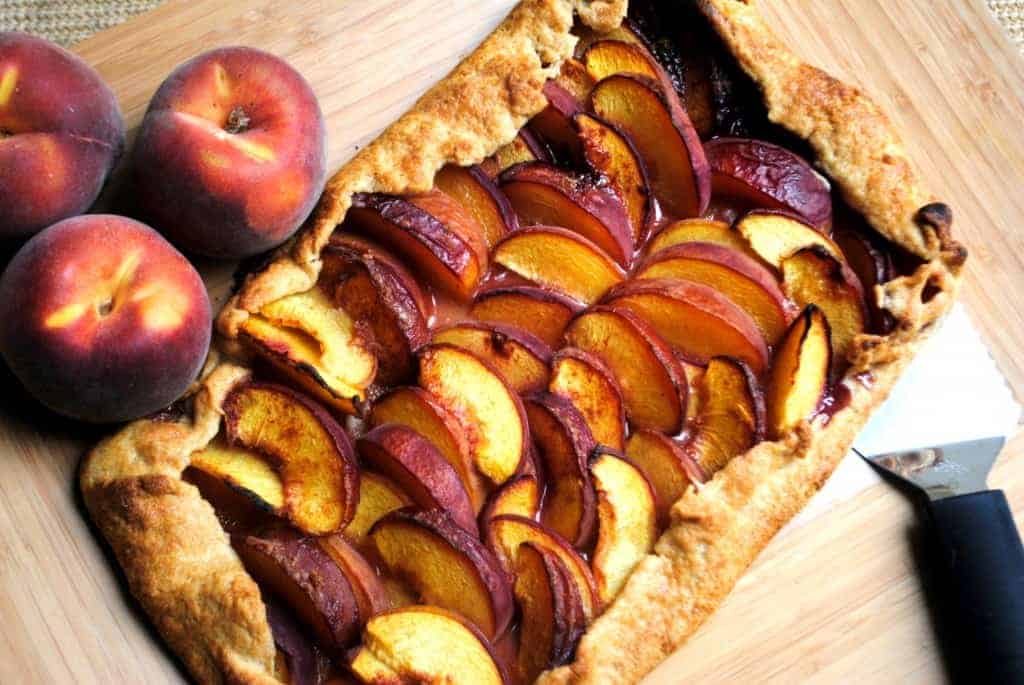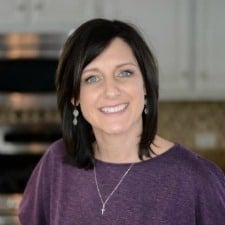 Aimee is a dessert lover (specifically rice krispie treats), workout enthusiast, self-taught foodie, and recipe creator. Her recipes have been featured in over 15 magazines, and her passion is to share her love of cooking with the everyday home cook! Learn more about Aimee.