Chicken Caesar pockets are your delicious dinner solution! Made with Pillsbury Crescent rolls, this dinner comes together in under 30 minutes!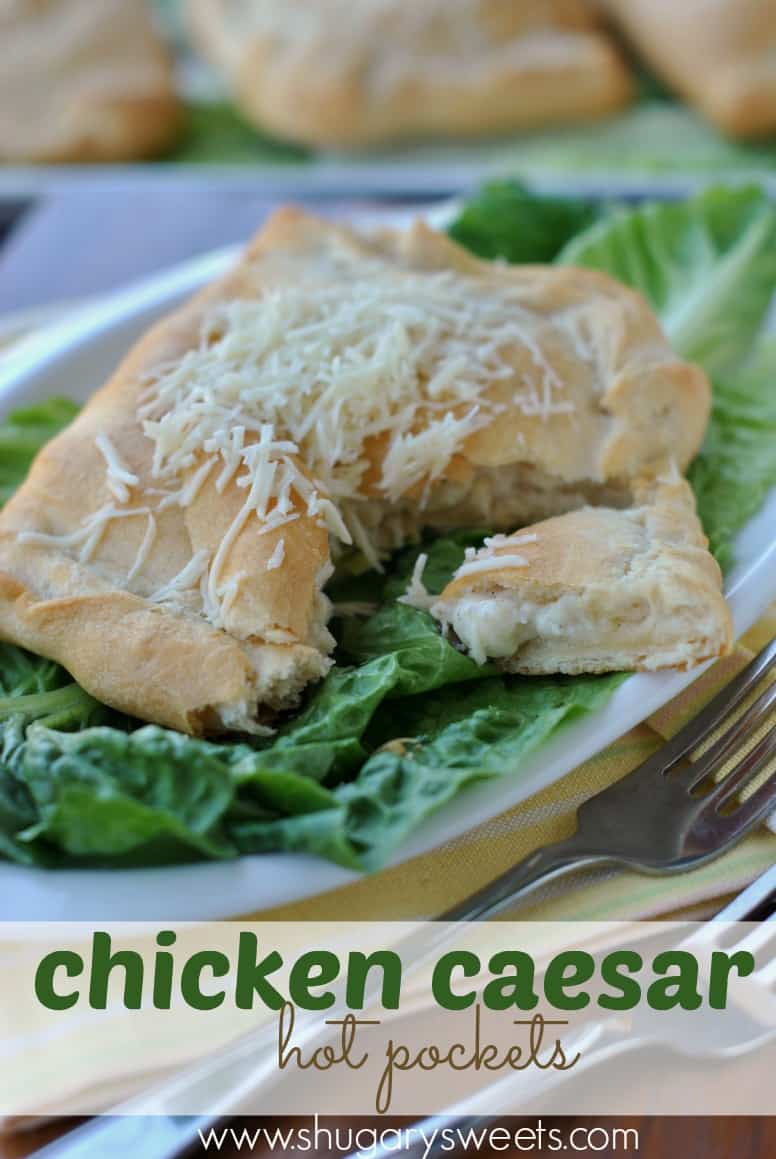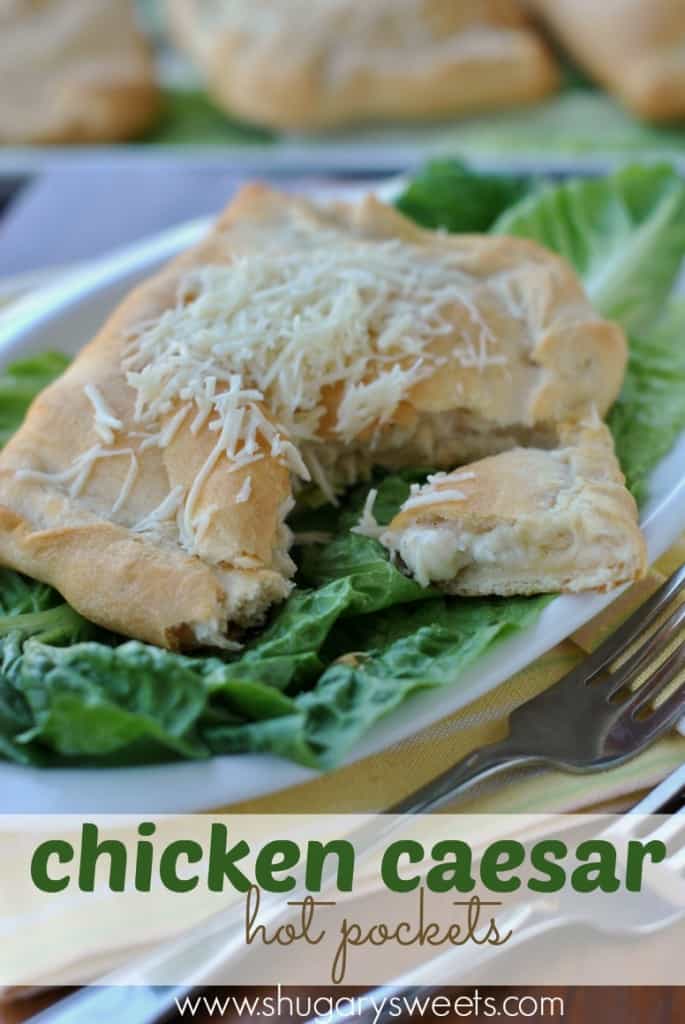 I'm not sure why, but I struggle with meal time in the summer. It's not like we're busy or anything. My daughters swim on the swim team every morning, but usually we are just hanging out during the day.
No reason I can't come up with a menu each week and stick to it. But many times, dinner comes around and I frantically try to remember what I was going to make.
Many times we fire up the grill, toss on some chicken, cook some veggies and call it a meal.
Often, we will make up a huge Chicken Caesar salad. It's one of my favorite meals. My kids all love Caesar Salad, so it's a win all around. I usually bake up some Pillsbury Crescent Rolls to serve with our salad.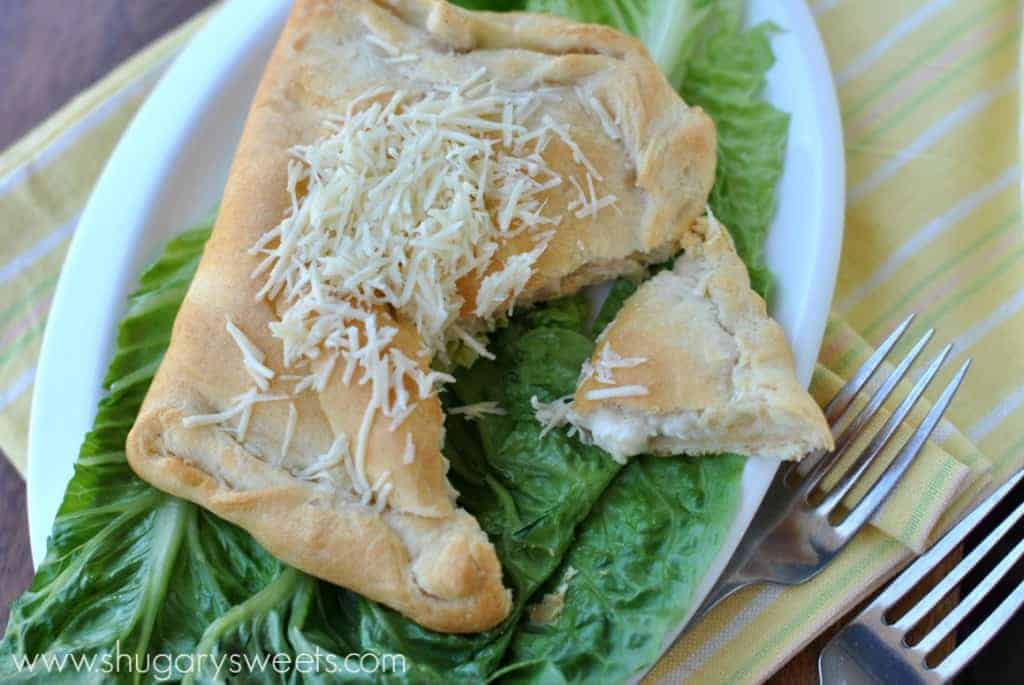 Then it occurred to me, why not combine them into a delicious hot meal? Guys. I'm so excited about this one!
It turned out absolutely amazing. You can use leftover chicken breasts, rotisserie chicken, or just bake some up quick.
I have a Pampered Chef Deep Covered Baker that goes in the microwave and I cook my chicken in there for 10 minutes. If you don't have one, get one, they are awesome. You would never know that the chicken is microwaved, it comes out juicy and tender thanks to the stoneware top and bottom! And no…this is NOT a sponsored post, just love this dish!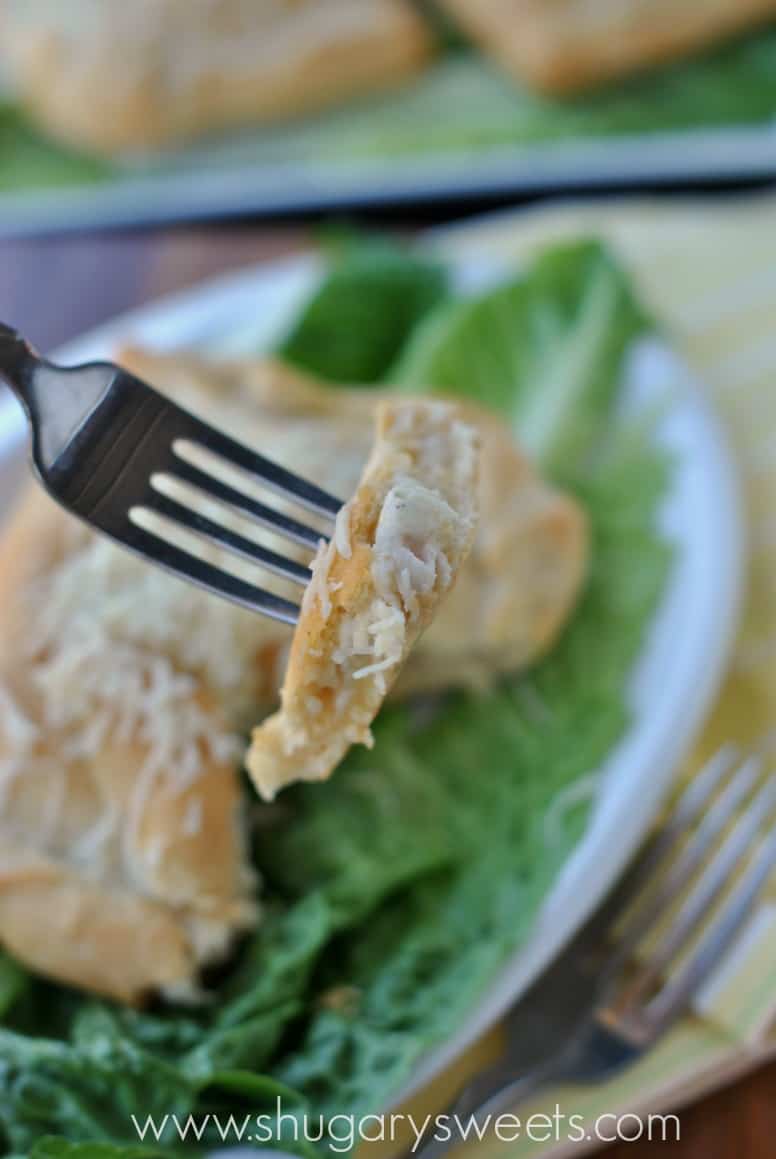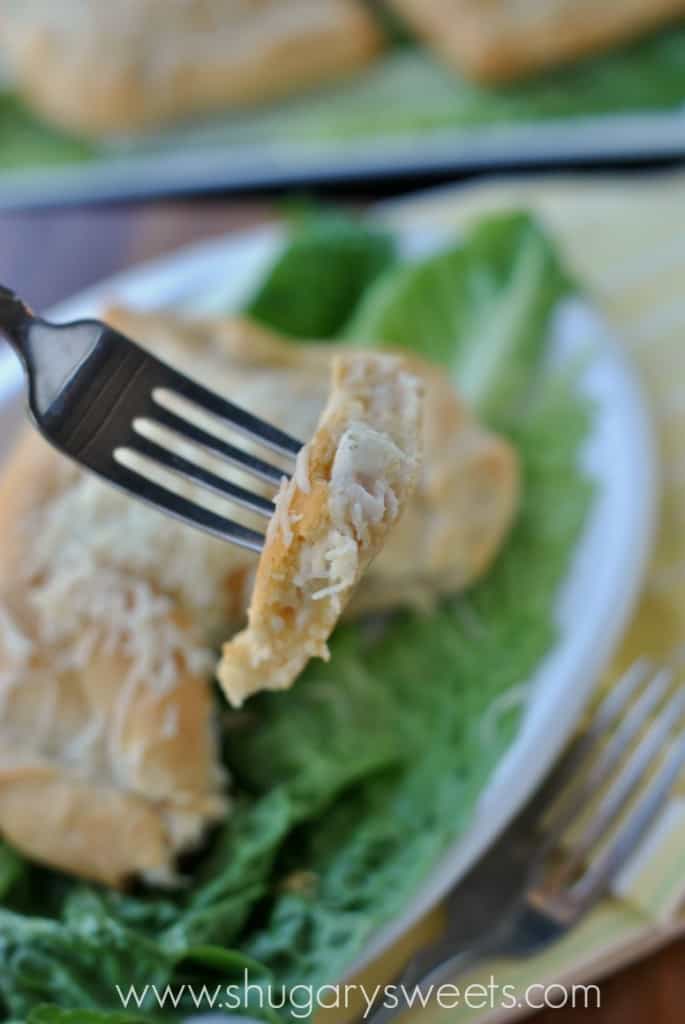 I served our Caesar Pockets on a a bed of Romaine lettuce. Had to get it in there somehow! This recipe comes together in under 30 minutes, I hope you enjoy it as much as we did!
Looking for more delicious dinner ideas?
How about making this Italian Sandwich Torte? It's filled with cheese, lunchmeat, roasted red peppers and spinach. Pillsbury Crescent Rolls give this torte a golden, flaky crust!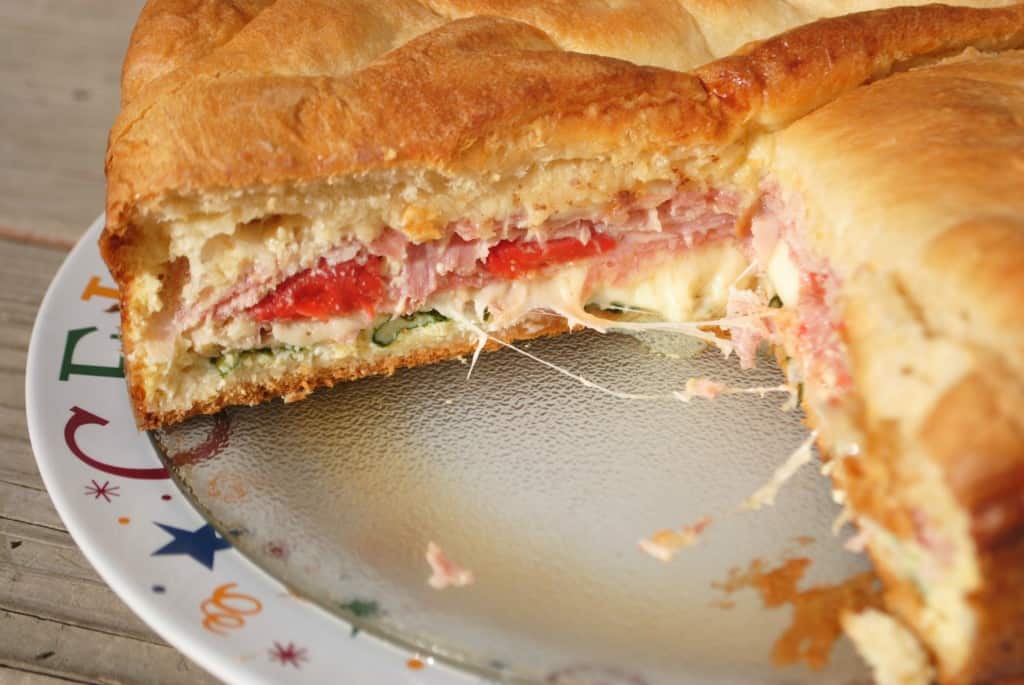 Chicken Kisses are made from Pillsbury crescent rolls and chicken, cream cheese, onion, seasonings. Pinch it closed and top with gravy for a quick comfort food dinner!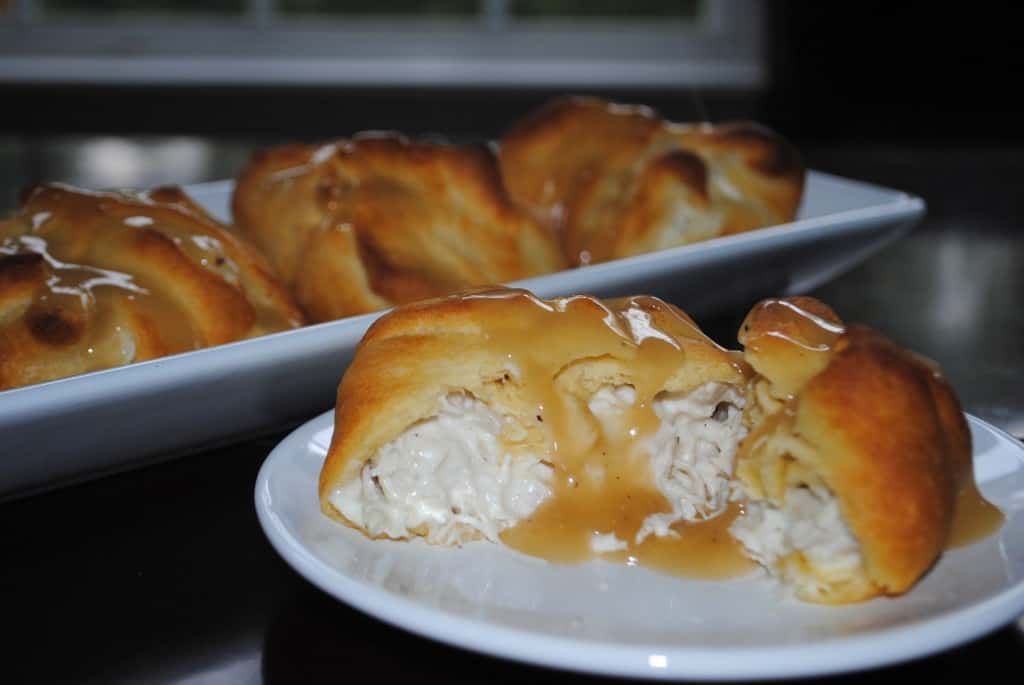 Chicken Pot Pie Soup is actually a very quick dinner. It's hearty and delicious, and don't forget the pie crust on top!