Chicken, Corn and Potato Chowder
It is cold here in Ohio. Not wintry cold. Just *chilled to the bone because I refuse to turn on the heat* cold. Am I the only one that sets a date in my head as when it's too soon to turn heat on? Same with air conditioning. Sorry, but it won't go on before the kids get out for summer break in my house.
This drives my husband crazy. After all, "I work hard and we can afford it, why do you refuse to use it?"
Honestly, I don't know. I have no reason what so ever, except to say, it's only October. That's my defense. Go put on a hoodie, slippers and wrap a blanket around yourself. And eat a bowl of this chowder. You'll feel better.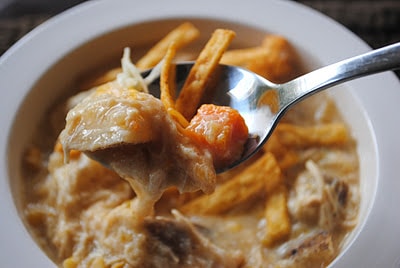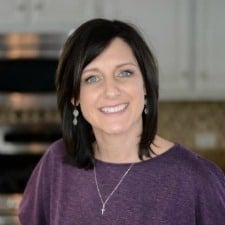 Aimee is a dessert lover (specifically rice krispie treats), workout enthusiast, self-taught foodie, and recipe creator. Her recipes have been featured in over 15 magazines, and her passion is to share her love of cooking with the everyday home cook! Learn more about Aimee.