Chocolate Cherry Cookies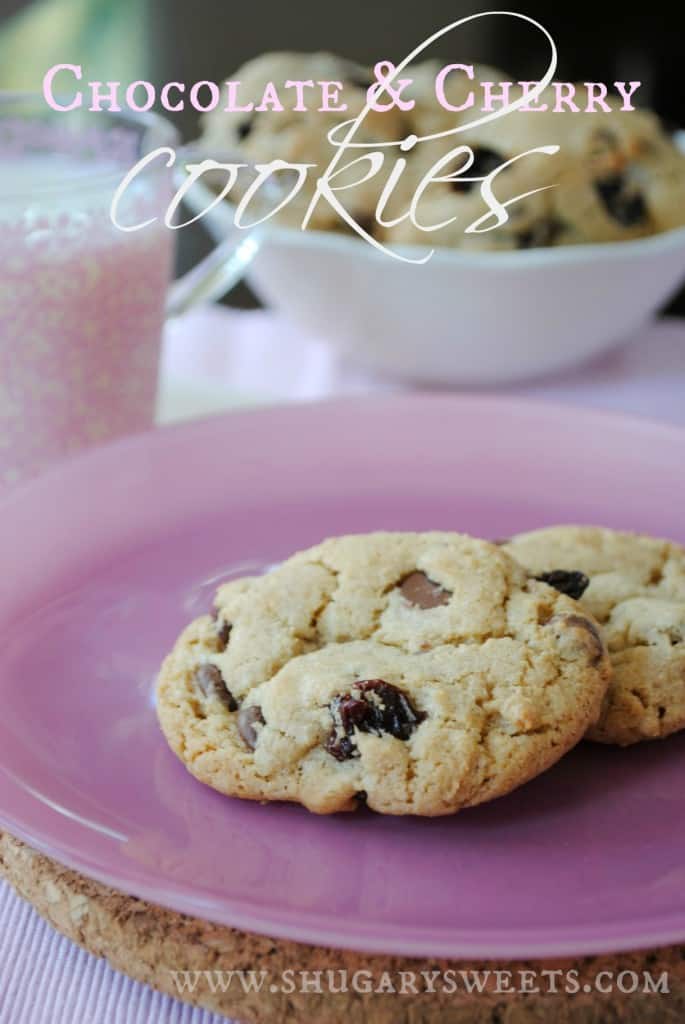 Cookies.
Raise your hand if you love cookies.
Or are you totally over cookies at this point?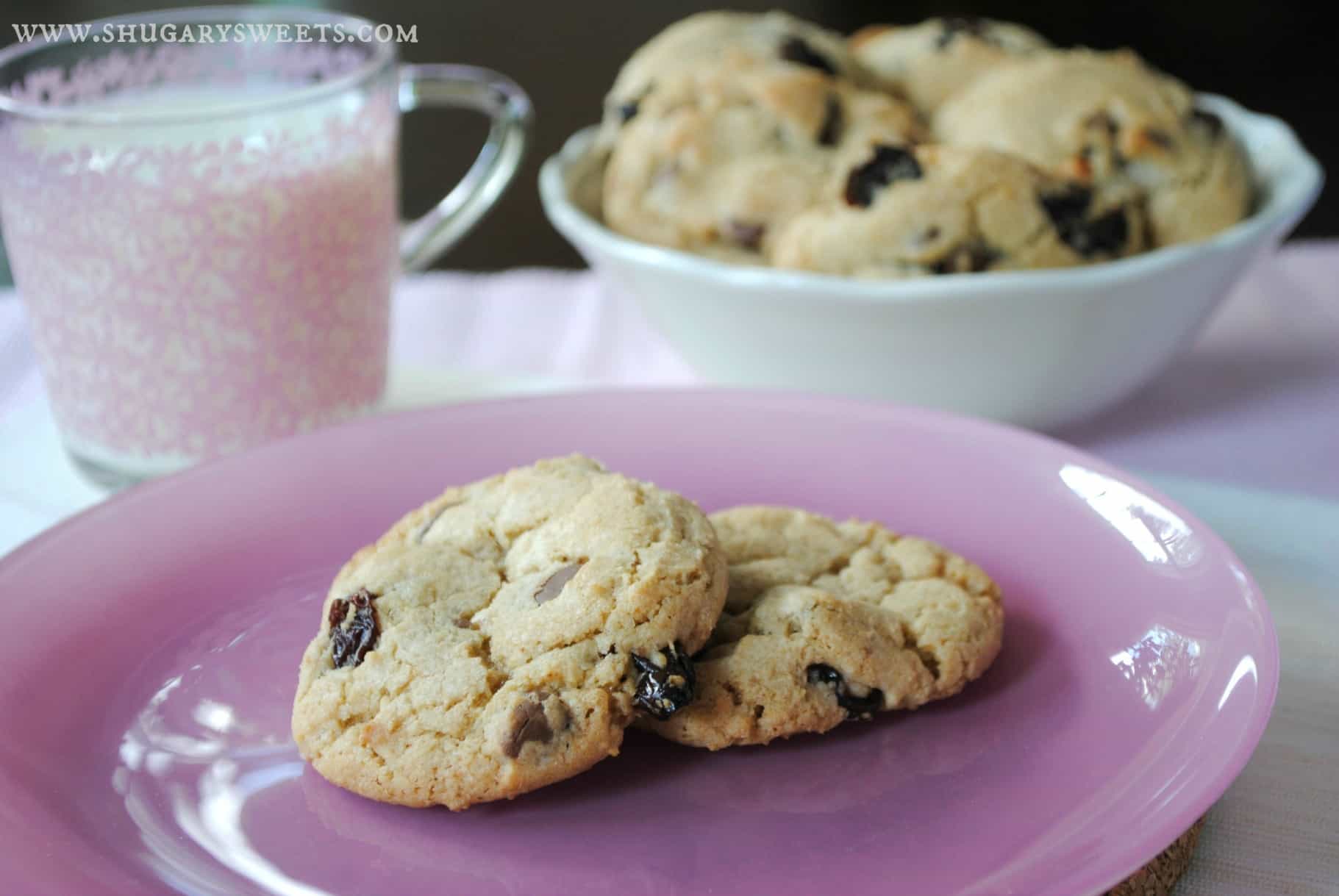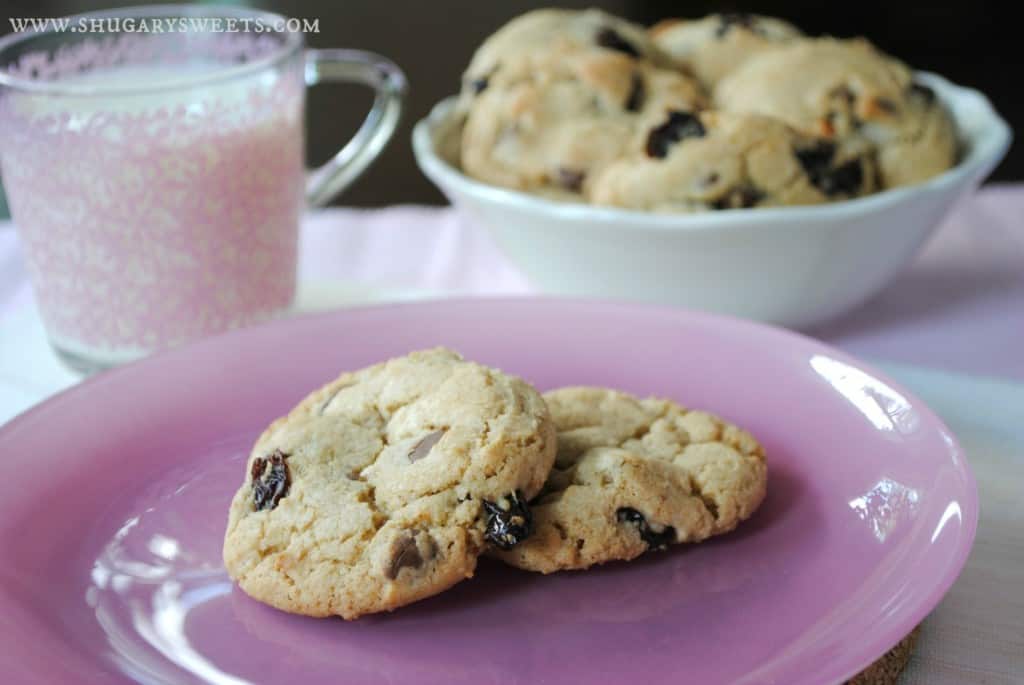 I like to bake cookies (in case you didn't notice) and keep them in the freezer. With 4 kids who pack lunches 5 days a week, it's nice to have some treats on hand!
I love the combination of chocolate and cherries, especially this time of year! However, these cookies won't put you in a chocolate coma, which is helpful. They have just the right amount of milk chocolate chips and dried cherries.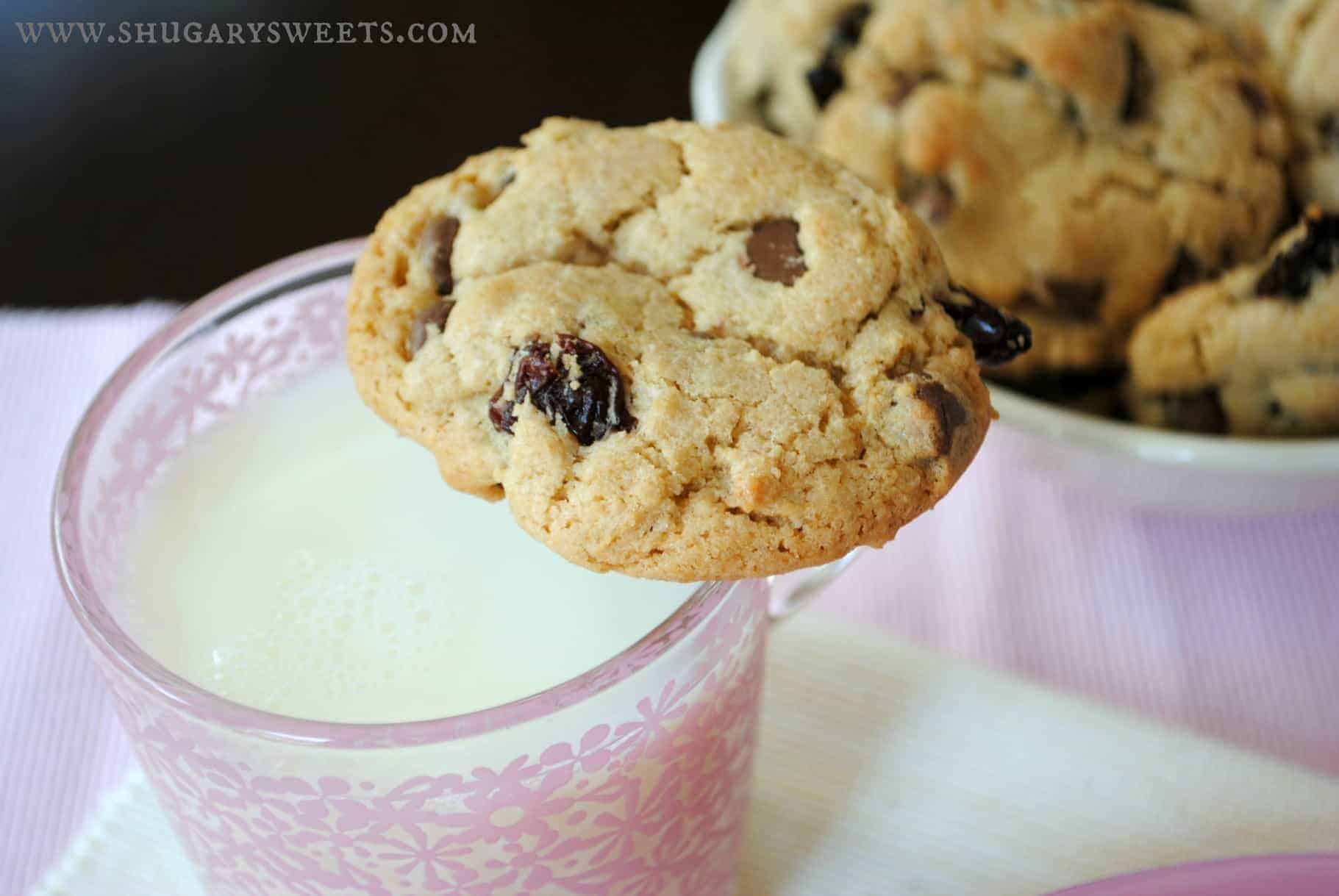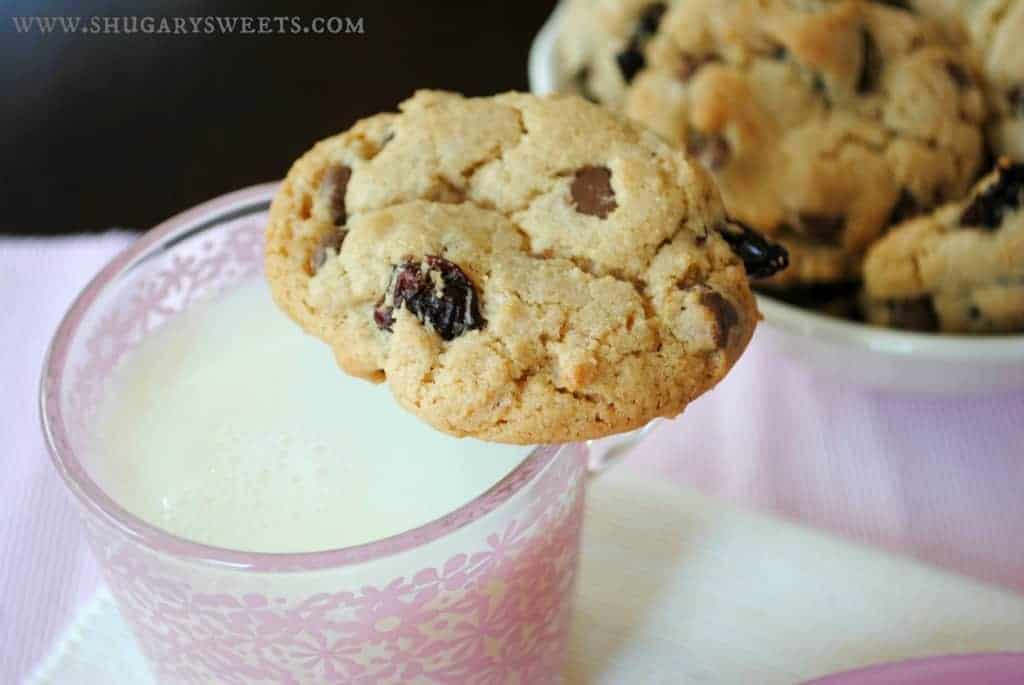 Which means….you can eat more of them! With milk!
Need more cookie ideas?
Here are some of my favorites that I make during the year and keep frozen for lunches: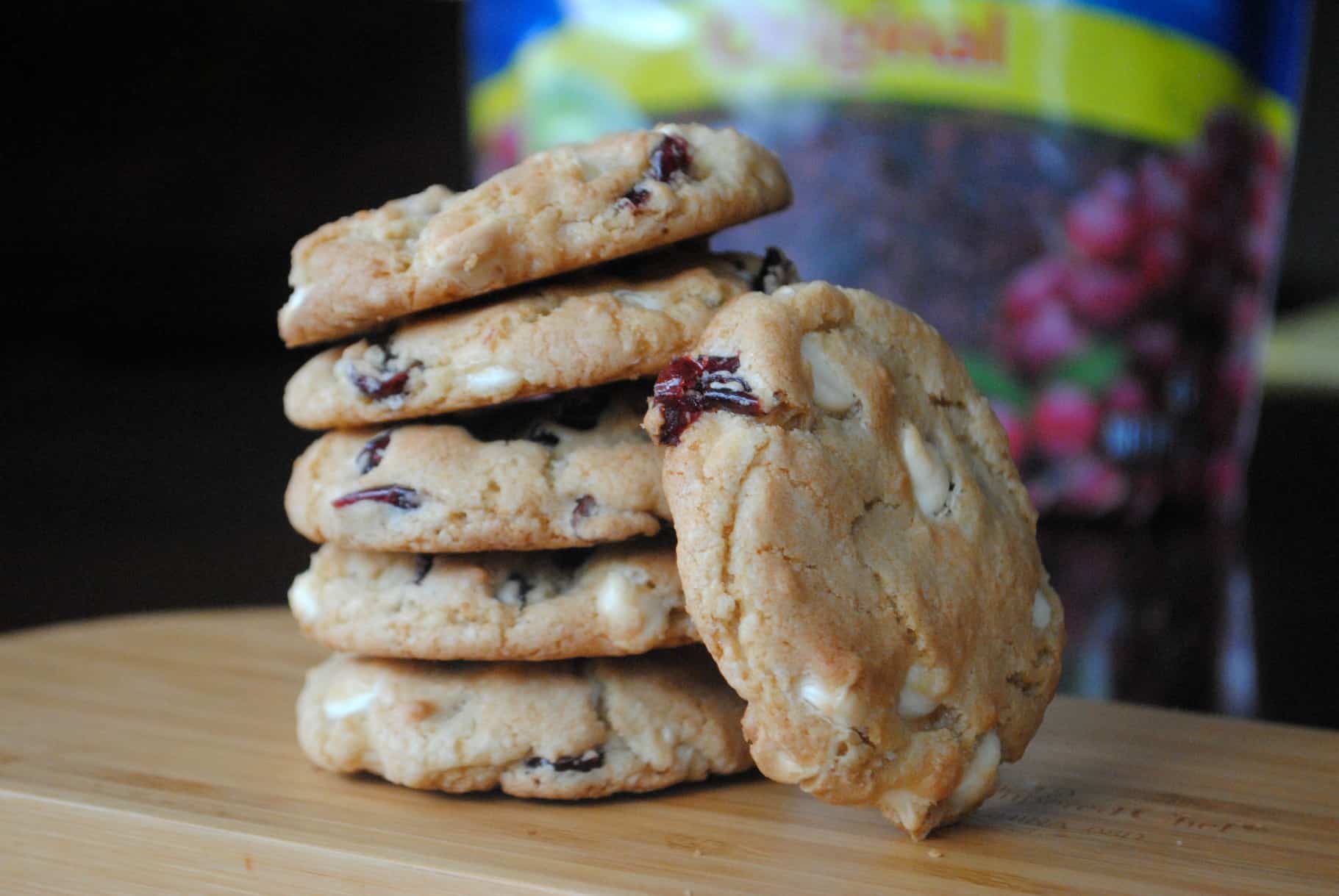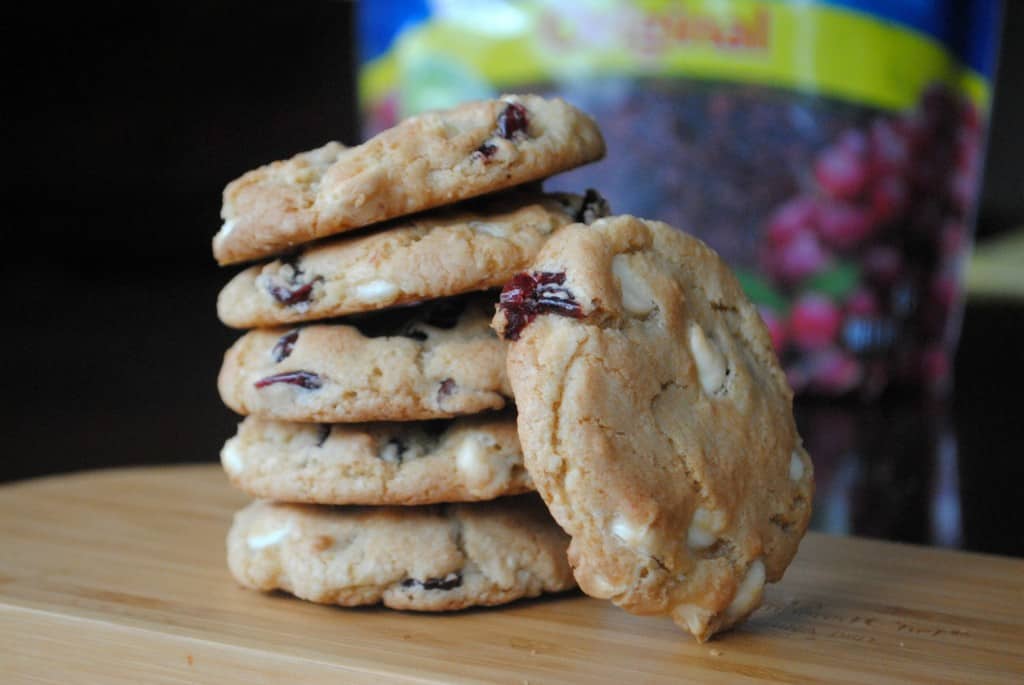 White Chocolate and Cranberry Cookies: another favorite winter combination!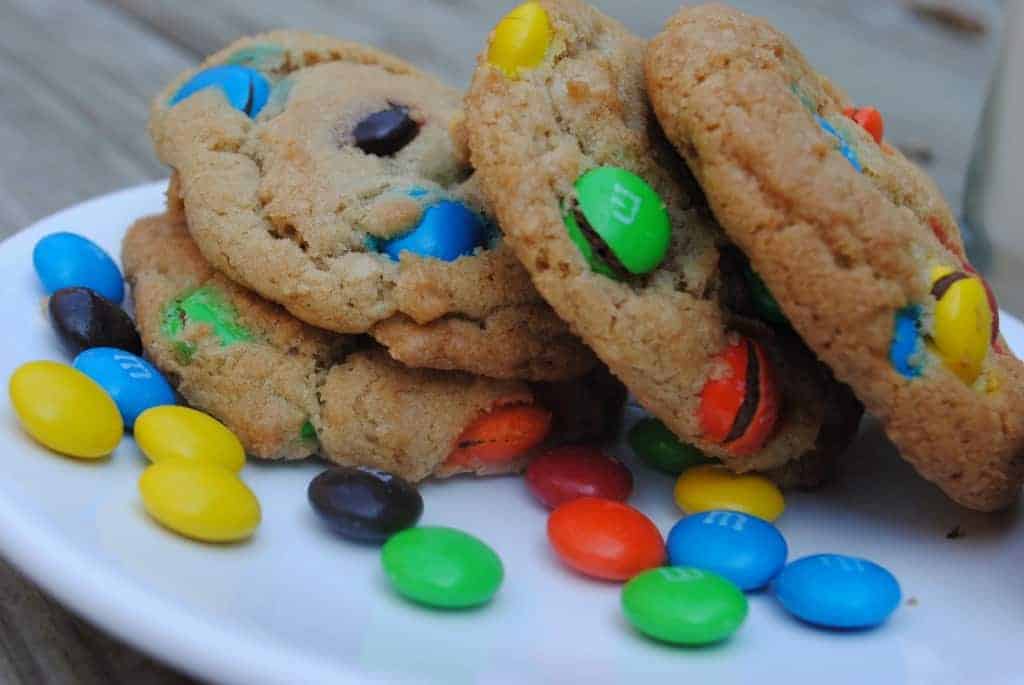 Rainbow Cookies: seriously addicting and possibly the best cookie dough ever!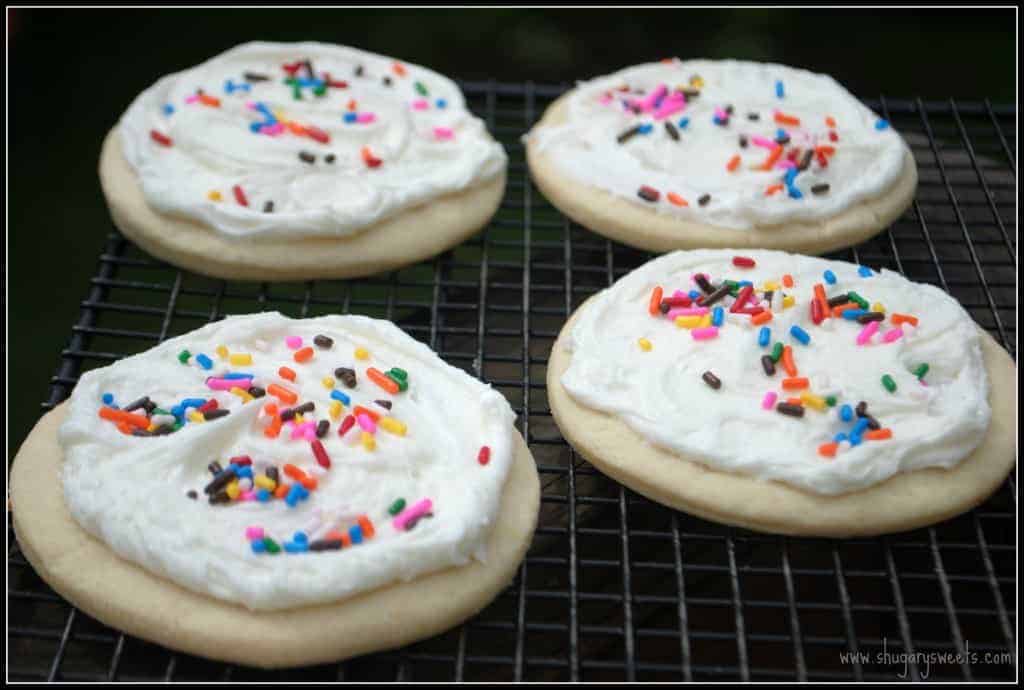 Copy Cat Lofthouse Cookies: soft sugar cookies with a fluffy frosting!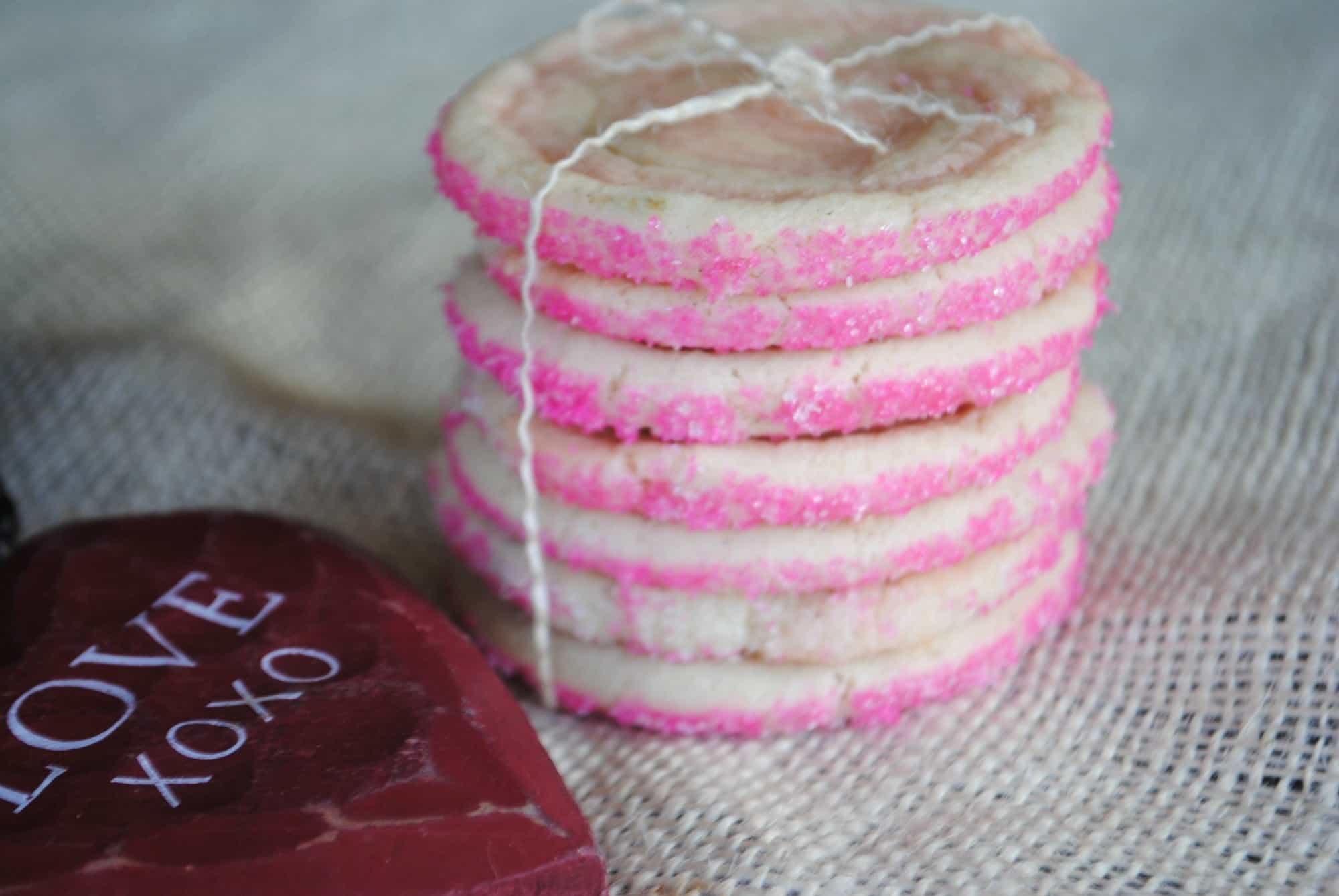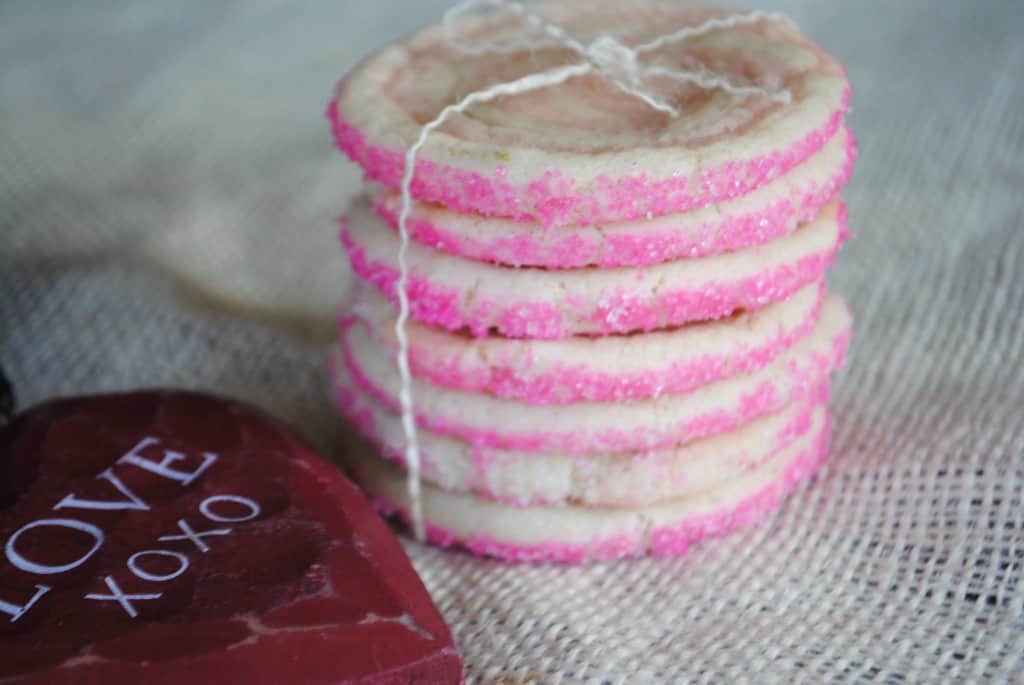 Vanilla Bean and Cherry Swirled Icebox Cookies: Keep a roll of these in the freezer to bake up fresh any day of the week!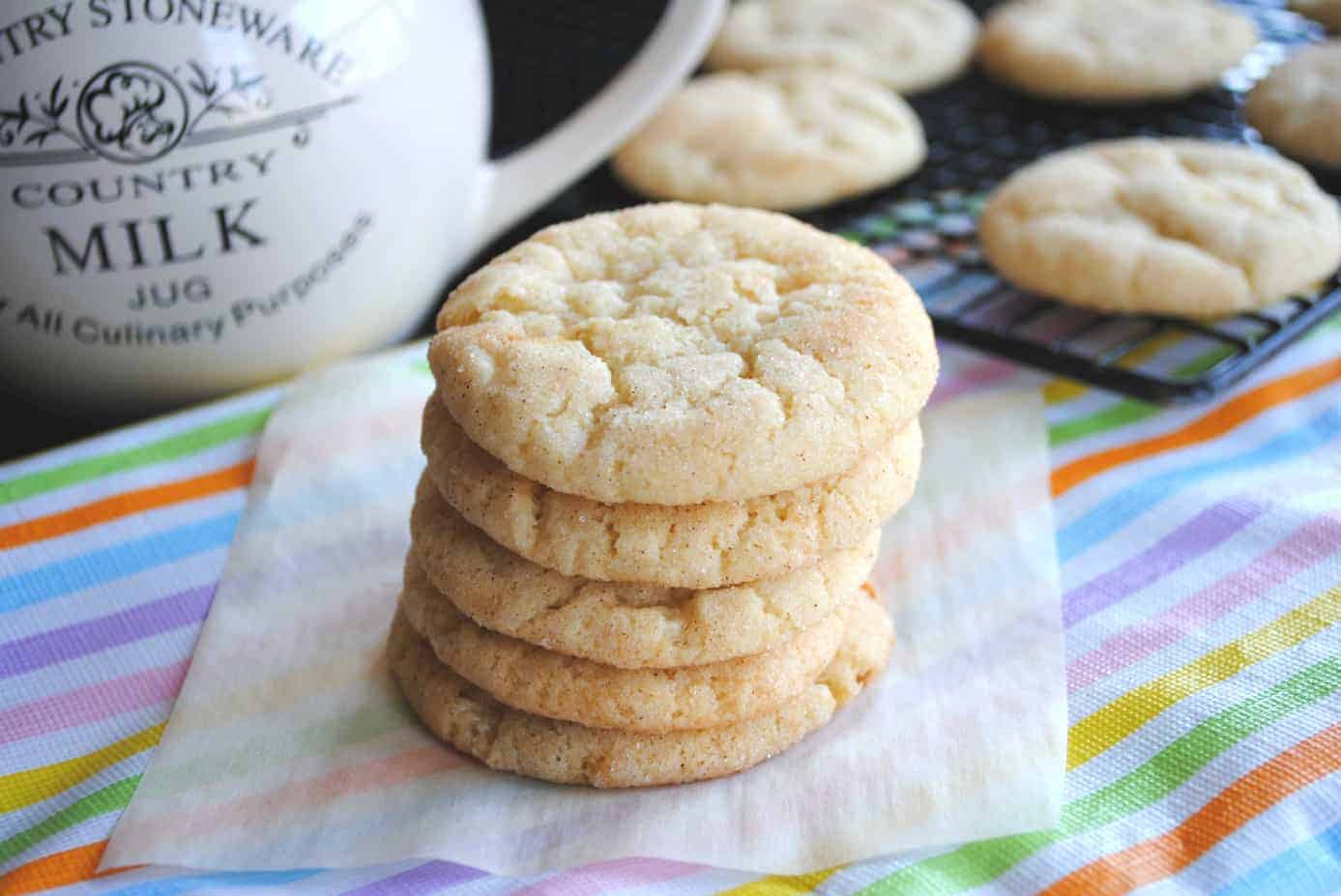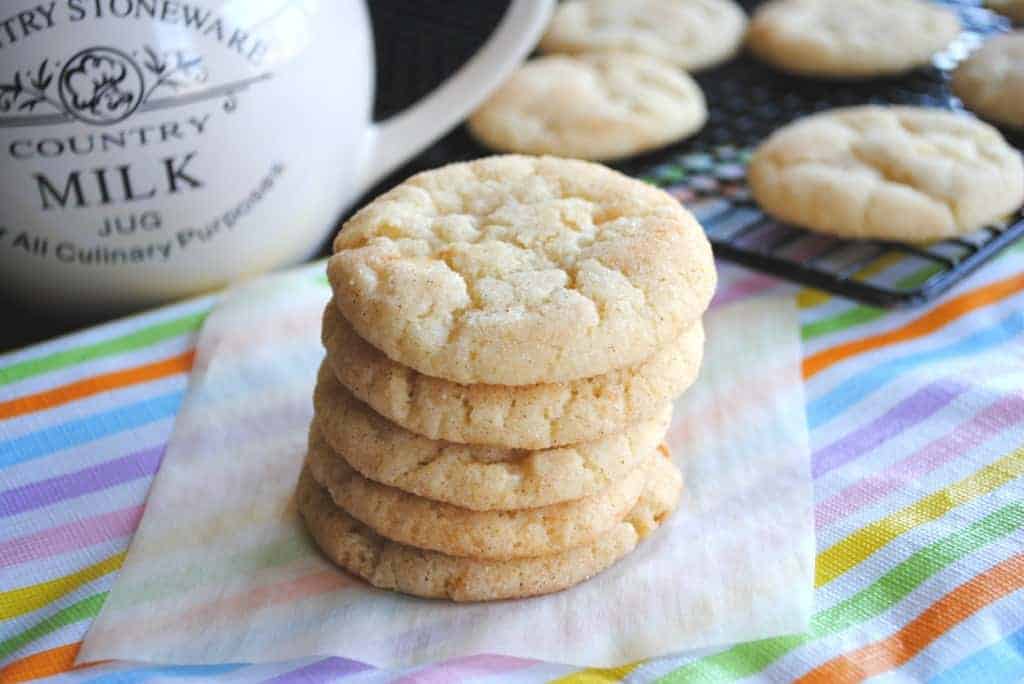 Vanilla Bean Snickerdoodles: the only snickerdoodle I will ever make!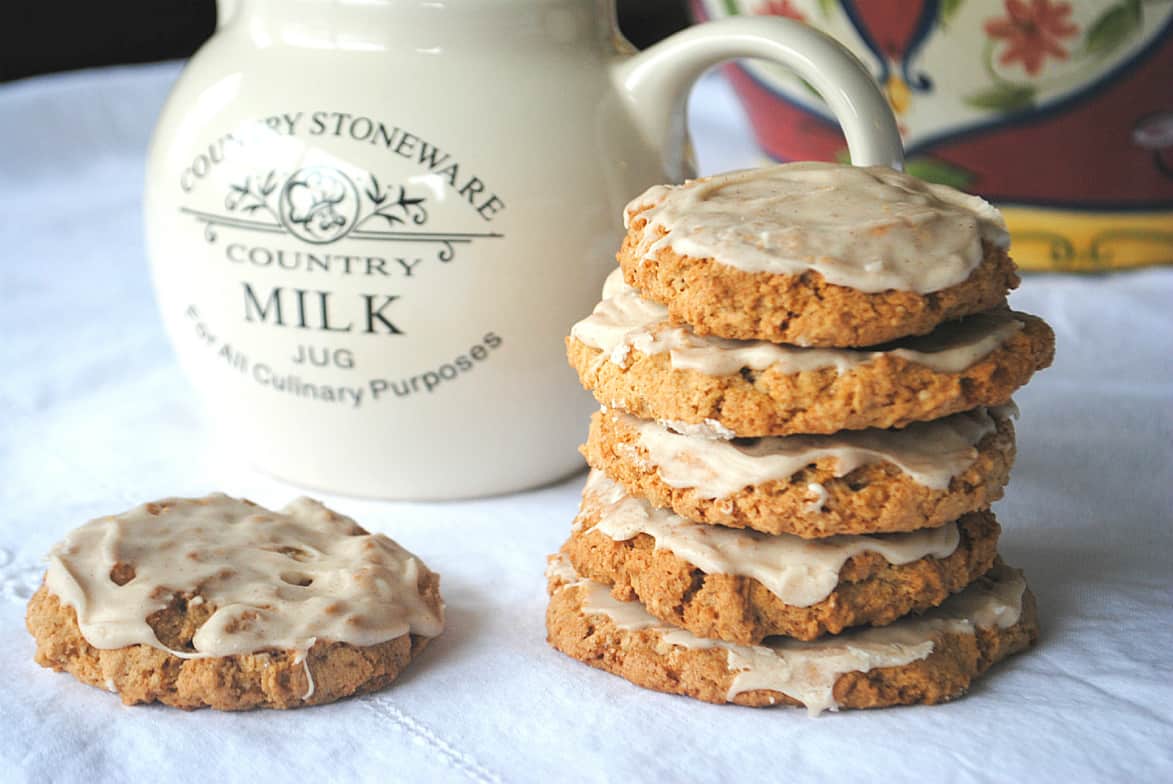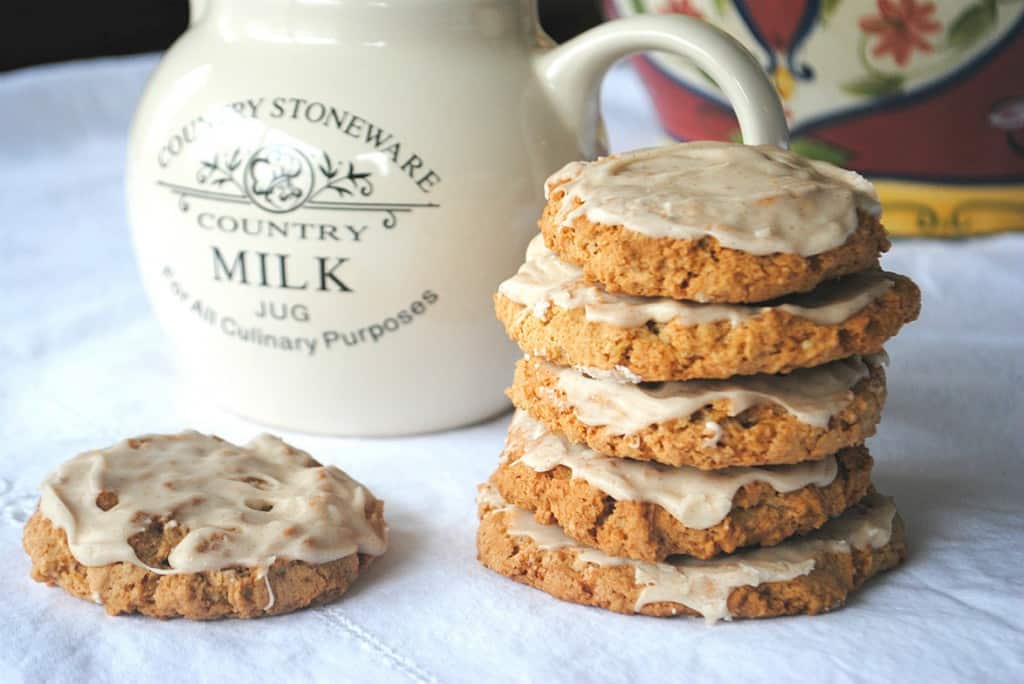 Iced Oatmeal Cookies: a little bit crunchy, a little bit soft. Perfect!
Chocolate Cherry Cookies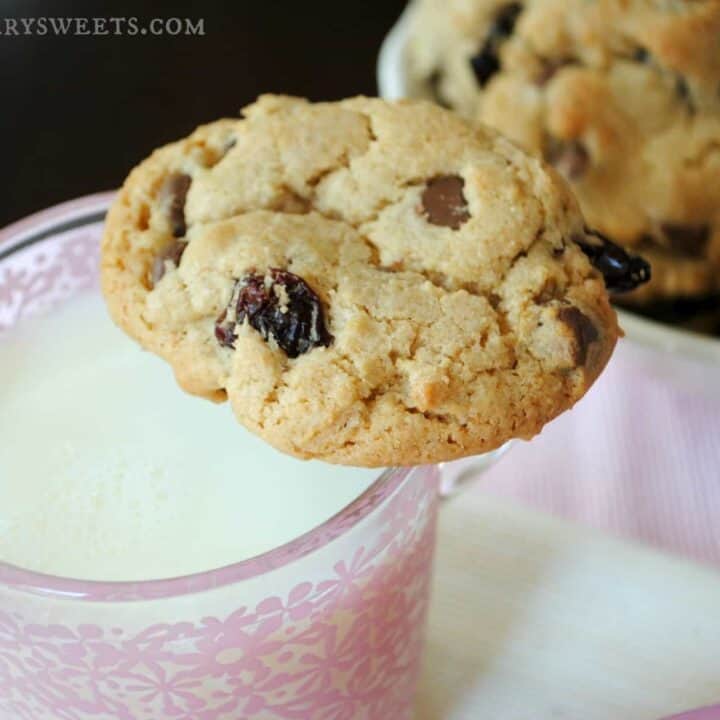 Ingredients
3/4 cup unsalted butter, melted
1 cup brown sugar
1/2 cup granulated sugar
2 eggs
1 tsp vanilla extract
2 1/4 cup all purpose flour
1/2 tsp baking soda
1/2 tsp baking powder
1/2 tsp kosher salt
1 cup milk chocolate morsels
1 cup dried cherries
Instructions
In a mixing bowl, beat melted butter with sugars until creamy. Beat in eggs, one at a time. Add in vanilla. Slowly beat in flour, baking soda, baking powder and salt. Using a spatula, fold in the chocolate morsels and cherries.
Drop by large tablespoon onto a parchment paper lined cookie sheet. Bake in a 375 degree oven for 10-12 minutes. Remove and cool on a wire rack. ENJOY!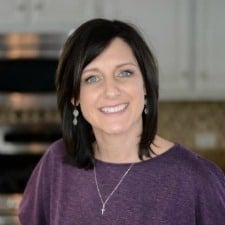 Aimee is a dessert lover (specifically rice krispie treats), workout enthusiast, self-taught foodie, and recipe creator. Her recipes have been featured in over 15 magazines, and her passion is to share her love of cooking with the everyday home cook! Learn more about Aimee.