Chewy sugar cookies just got better by adding in some chocolate chips! Plus, I'm sharing some Stitch Fix love today!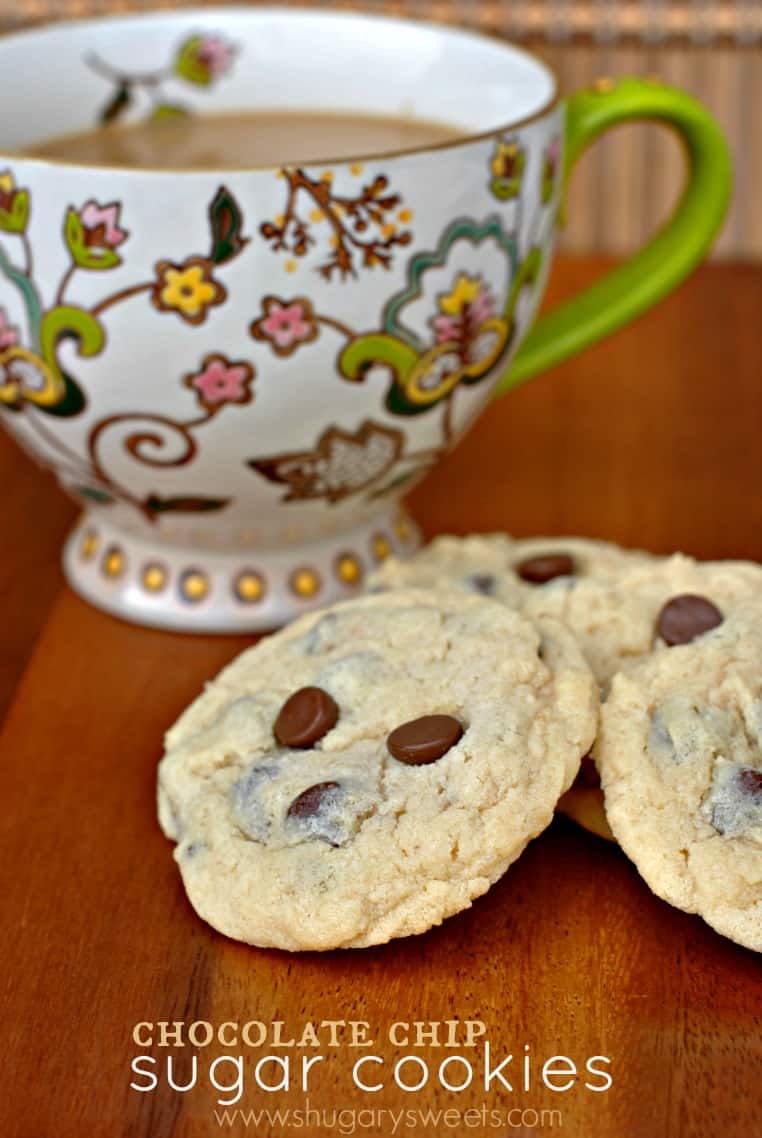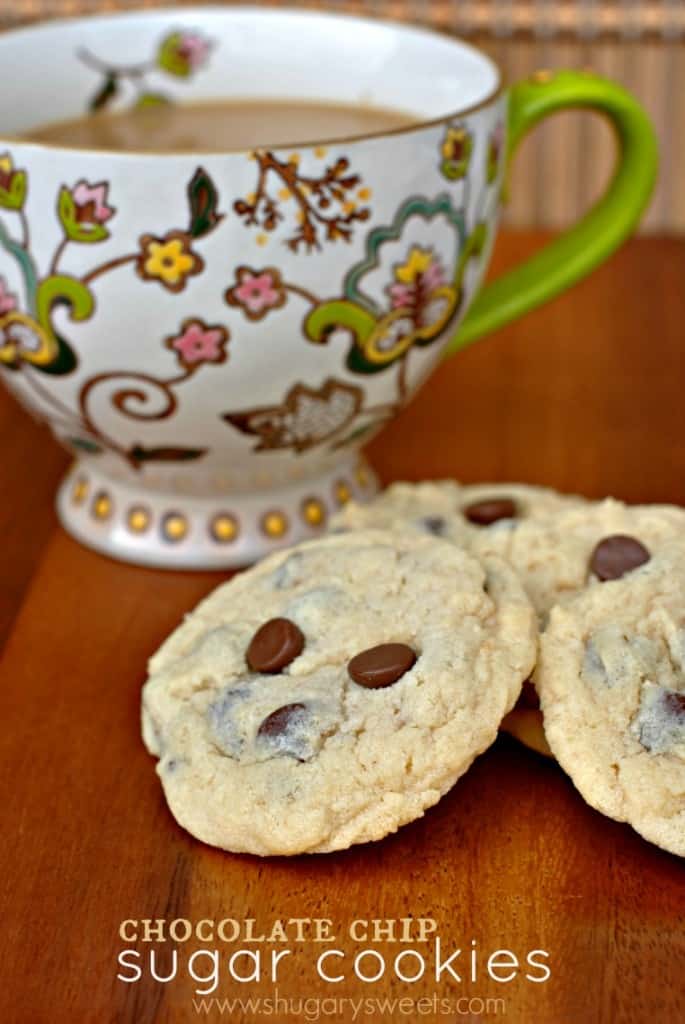 I know you all know how much I love Stitch Fix. Right?
If you haven't signed up yet, what are you waiting for? Oh, you haven't heard about it? Let me give you a brief description…Letterman style…
10. Put your mailman or mailwoman to work. With the recent US govt shutdown, jobs are important right now. (love USPS delivery of my "fix")
9. No Exchanges. This is good actually. Prevents me from buying a bunch of stuff, planning on returning or exchanging what I don't like, and then it sits there for years with tags! If you don't like what you get, send it back in the prepaid bag. Period!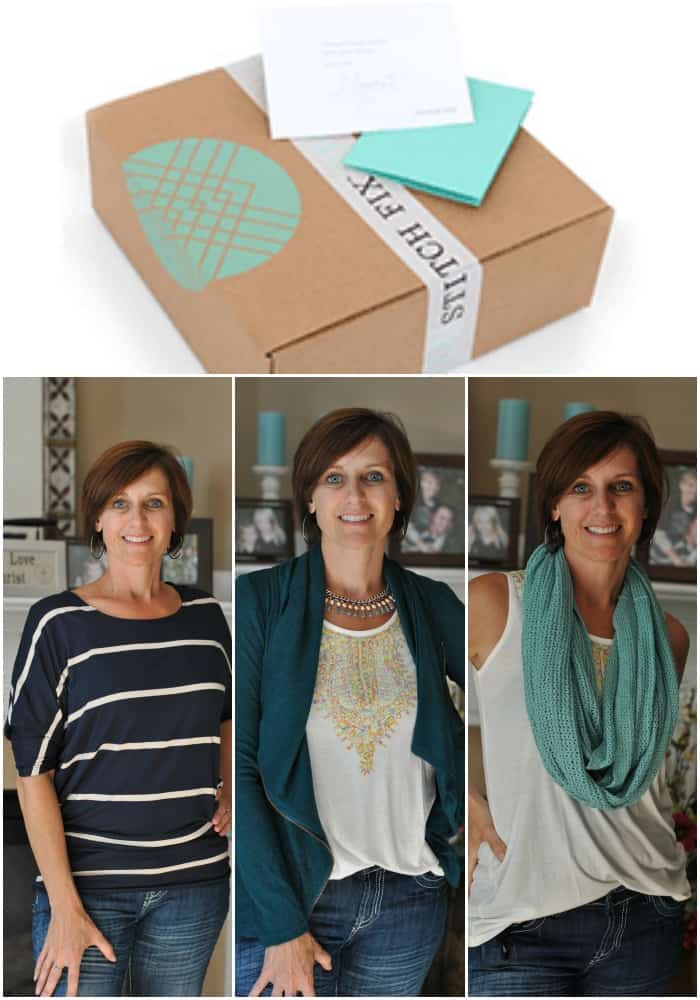 8. Forced to try clothes outside my comfort zone. Thanks to my stylists keen eye, she has found me some cute clothes that I would NEVER have even tried on in a store (can you say, skinny jeans!?!)
7. Take the pressure off. Got a big event coming up? Send them a note online when you schedule your fix. Tell them, "SEND DRESSES" or whatever you want. Let them run around and stress while you stay home and eat cookies!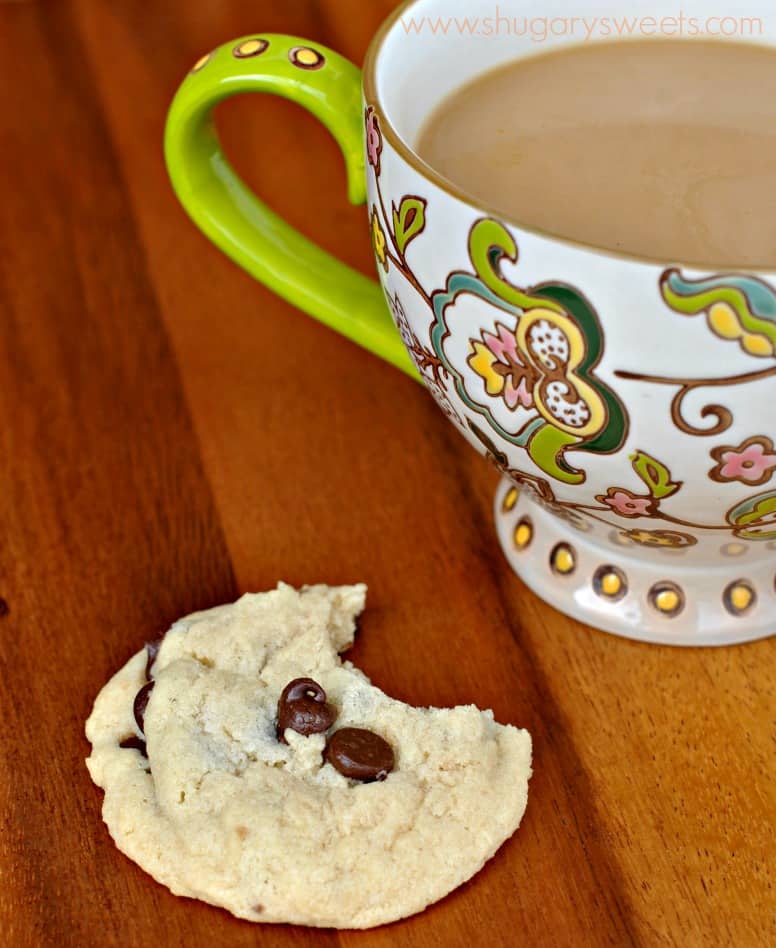 6. Don't get caught wearing the same shirt as your BFF. Stitch Fix finds cute boutique clothing, so you don't have to worry about wearing the the same dress as your sister-in-law!
5. Yes, those shoes will match! You have 3 days to try that clothes on with your shoes and other items in your closet. Make sure it all matches. Send back what you don't want. Easy peasy!
4. Shop in your PJ's. Okay, since you're not really shopping, even better. Stay HOME in your pj's and wait for your delivery!
3. Tell everyone on facebook you got a "fix"! That's sure to freak our your mom and dad right? Then explain what Stitch Fix is and earn credits when THEY sign up.
2. Stitch Fix for dummies style cards. Yep, each item you receive comes with a "style card" so you have ideas on what to wear WITH it. Or how to wear it (infinity scarf, what???)
and the number one reason….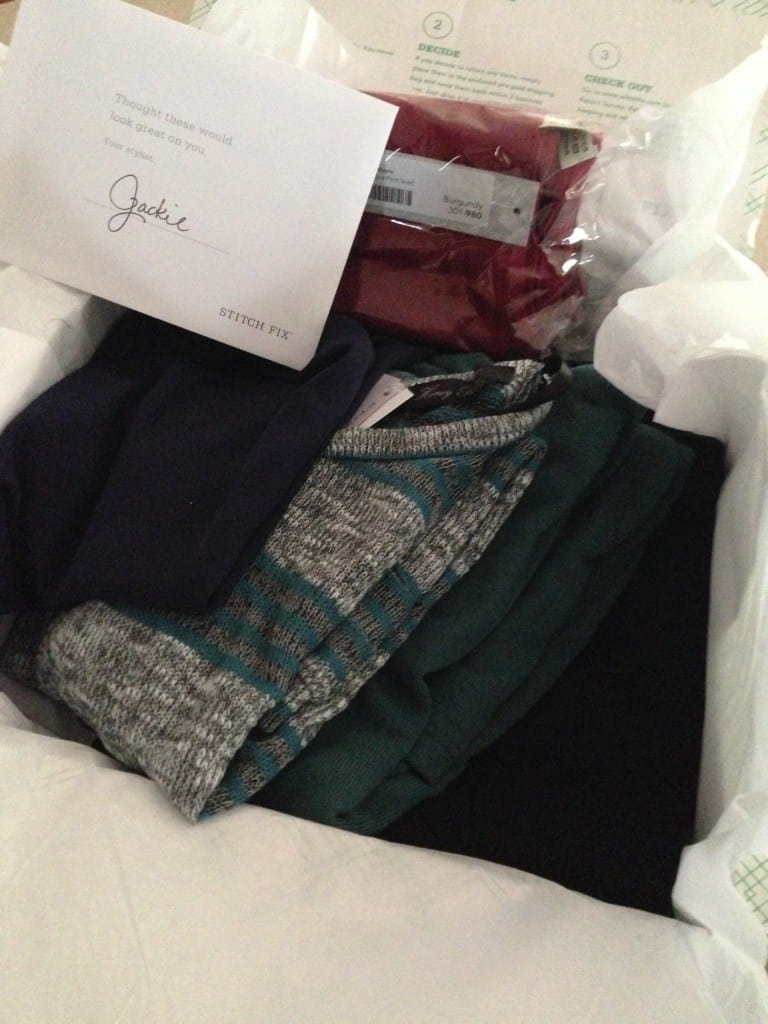 1. I have my own personal stylist. Yes, it's true. Jackie is awesome and even writes a handwritten note! So when I wear something SUPER cute, I say "my stylist Jackie picked it out." Kinda freaks out my friends a little.
So there you go. Ten reasons to go sign up. Fill our YOUR own style profile. Try it once, see what you think.
And go check out these Chocolate Chip Sugar Cookies too! Get the RECIPE over at on the Stitch Fix blog!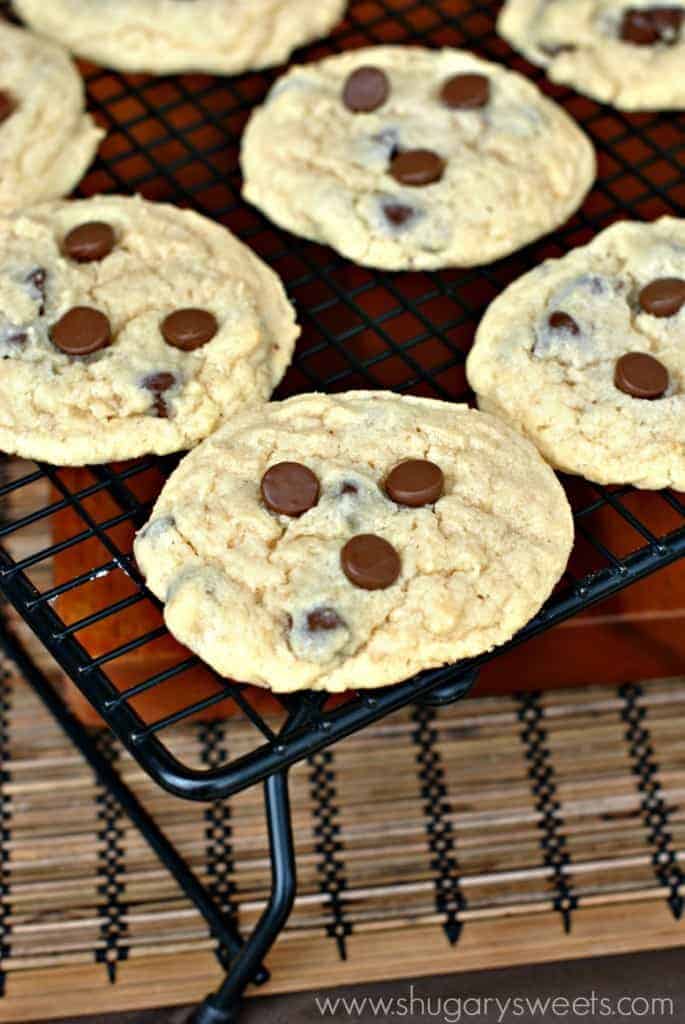 **I was NOT sponsored to say any of this. I just love Stitch Fix so much!! There are affiliate links within the post, please use them!!**