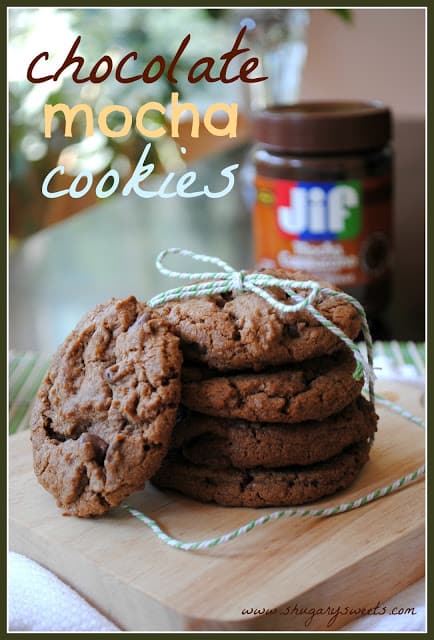 My kids are off to school.
 But before they headed off I made some cookies.
 I found this Jif Mocha Cappuccino Hazelnut Spread in the grocery stores, so I thought it would be perfect for this recipe. Combining the kids love of hazelnut spread with my love of coffee, it's a delicious match. 
After baking up these cookies, the first question (always) in my house was "what kind are they?" 
(they may appear like chocolate cookies with chocolate chips, but my kids know better)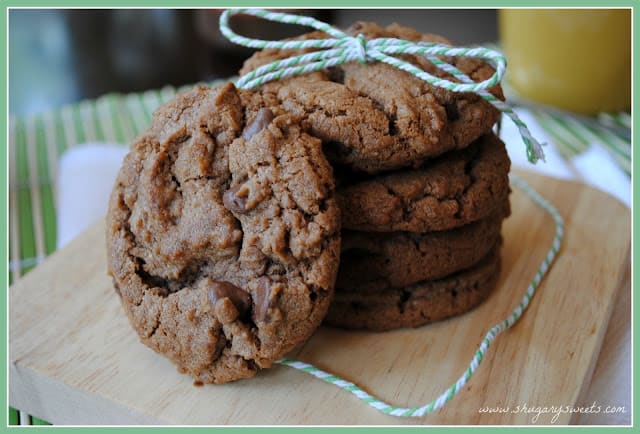 I think they were pleasantly surpised these cookies didn't taste like coffee. Although, I thought there was a definite hint of cappuccino flavor!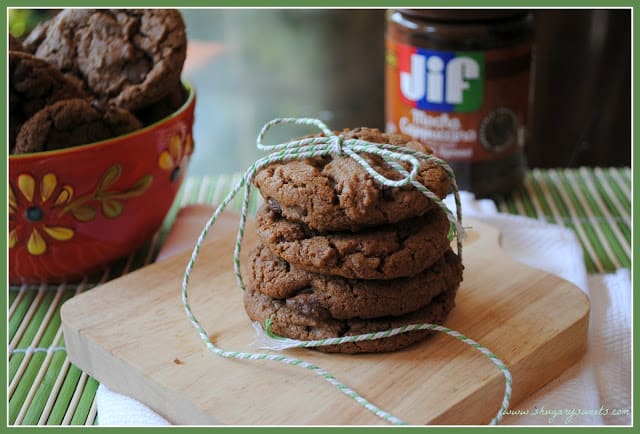 Like these cookies? You may also enjoy….
Yield: 5 dozen
Chocolate Mocha and Nutella Cookies
Ingredients
1/2 cup butter
1/2 cup butter flavored Crisco
1/2 cup Jiff Mocha Cappuccino spread
1/2 cup chocolate hazelnut spread (Nutella)
2 cup brown sugar
1/4 cup milk
2 eggs
3 1/2 cup flour
1 tsp kosher salt
1 1/2 tsp baking powder
1 1/2 tsp espresso powder
12 oz milk chocolate morsels
Instructions
Beat butter, crisco and brown sugar until creamy. Add in both hazelnut spreads, milk and eggs. Combine completely. Slowly add in flour, salt baking powder and espresso powder. Fold in milk chocolate morsels.
Drop cookies by tablespoons onto parchment paper lined baking sheet. Bake in a 375 degree oven for 11-13 minutes. Cool on rack 2 minutes, remove to wire rack, cool completely. Store in covered container. ENJOY.