Orange Cake mix cookies rolled in mini Chocolate morsels! An irresistible cookie combination!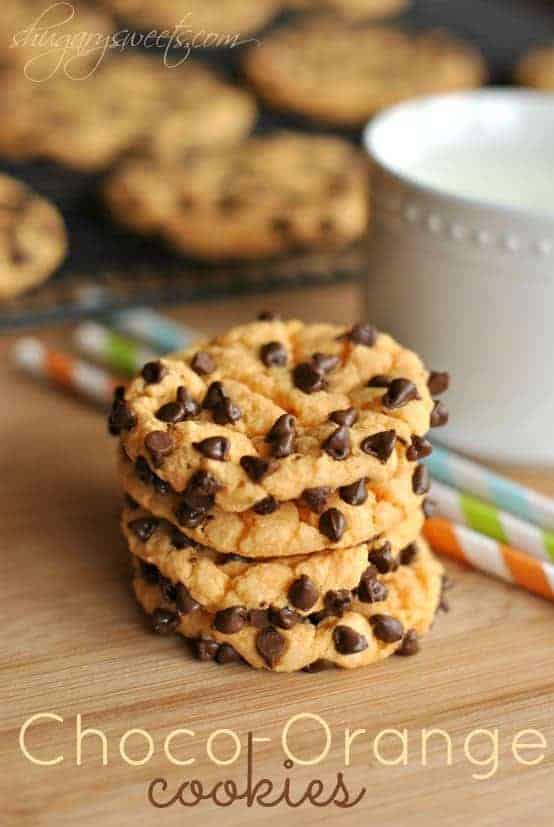 I know I have mentioned this many times, but Monday's at our house are cookie baking day! I love starting our week off with fresh baked cookies. Many times, it's "regular chocolate chip" cookies, per my kids request. But sometimes I like to throw a little pizzazz into our Mondays!
Over Christmas I participated in a cookie swap and I received some HUGE orange cookies dipped in melted chocolate. They were amazing and I haven't stopped thinking about them! These are my take on those delicious cookies.
Orange cake mix cookies couldn't be easier! I used a yellow cake mix with a packet of Duncan Hines Orange Creme frosting creations flavor mix. Certain times of the year you may be able to find Orange cake mix, but this was an awesome substitute! The cookies were moist yet very light!
I didn't mix in the mini semi-sweet morsels. Instead, I scooped a tablespoon of cookie dough, then pressed the top of the dough ball into a bowl of morsels. I placed them on a parchment paper lined cookie sheet with the morsels facing up! You could mix them in if you choose, I wanted a different "look" to these cookies! You could also melt the morsels and dip each cookie into the melted chocolate once the cookies have cooled.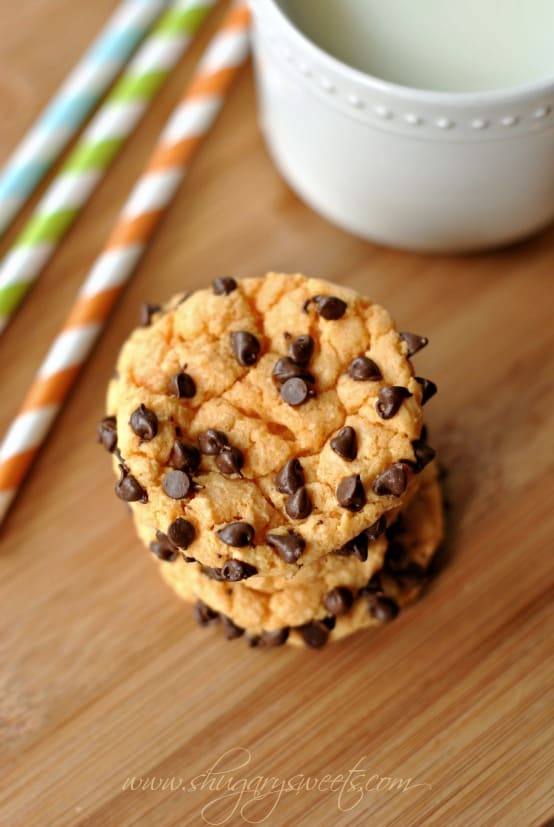 Remember back in March when I ran a giveaway to win a trip to the Duncan Hines test kitchen? I have great news! If you didn't win, you have another chance! Duncan Hines is hosting a Spring Giveaway and are inviting 10 (yes TEN) more lucky entrants to win a trip to the test kitchen!! How exciting is that? You could meet me! You know, since I'm all cool and celebrity-ish. Haha!! Enter here for the giveaway: Duncan Hines Spring Giveaway
Want to see more delicious ideas?
I made some Pink Lemonade Fudge using the Duncan Hines Frosting Creations. Perfect for Mother's Day!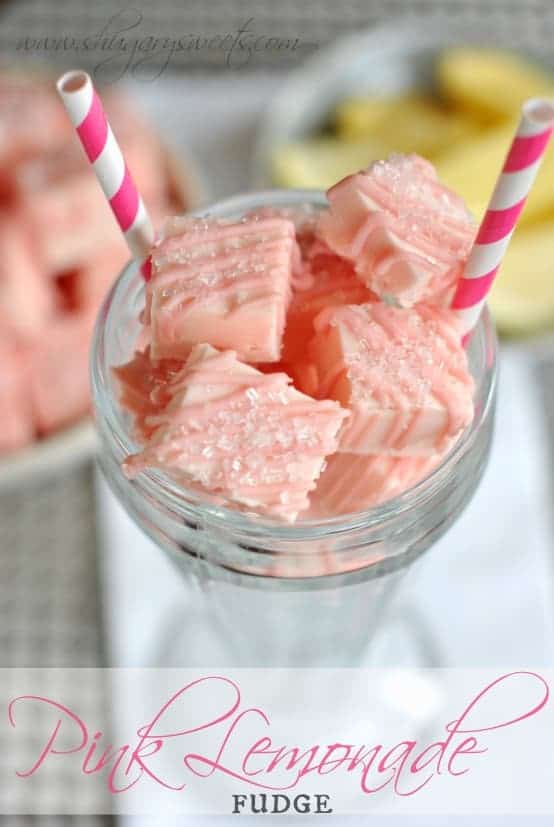 These delicious Raspberry Lemonade Cupcakes were also made using a boxed cake mix! They turned out quite pretty (another treat for Mother's Day)??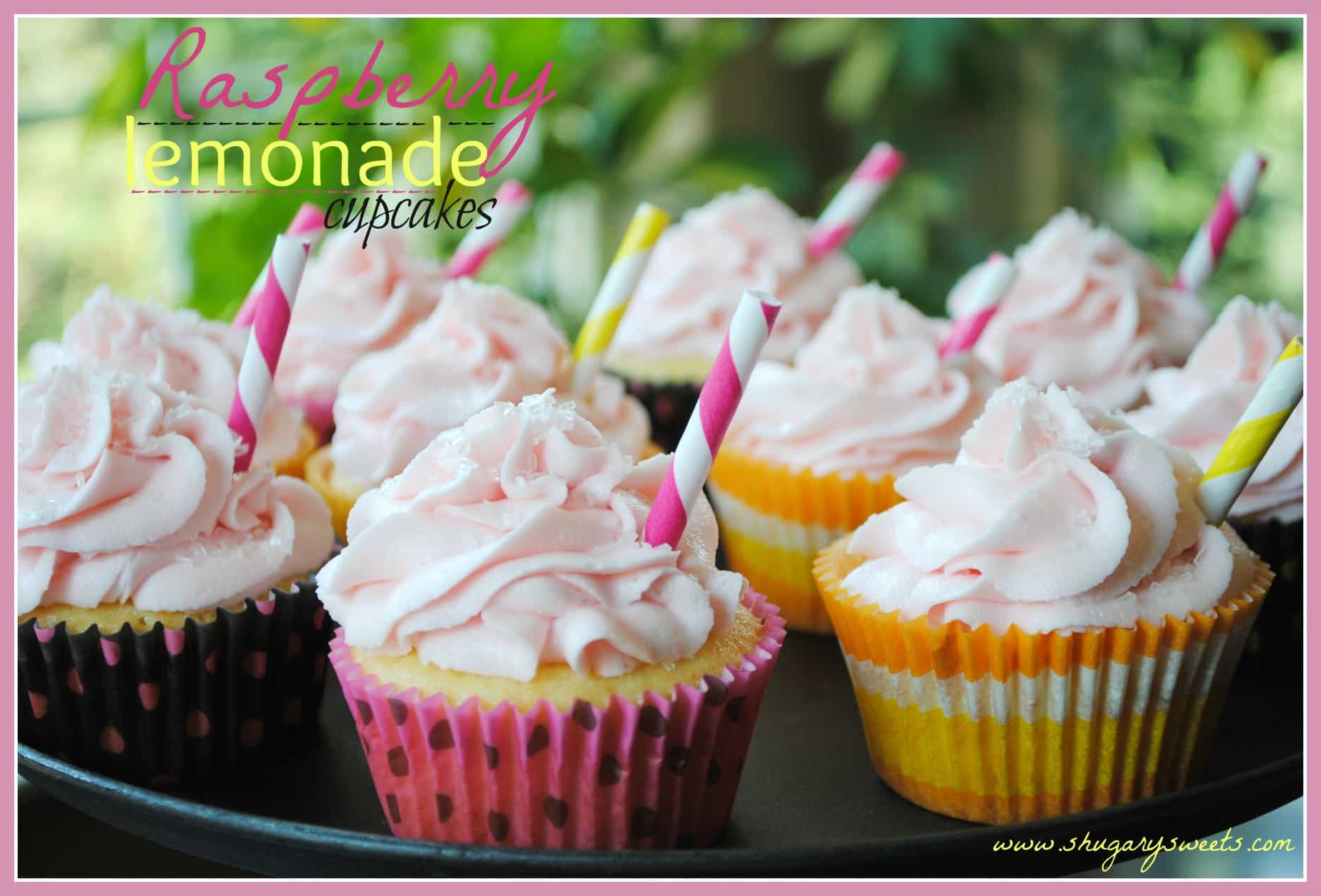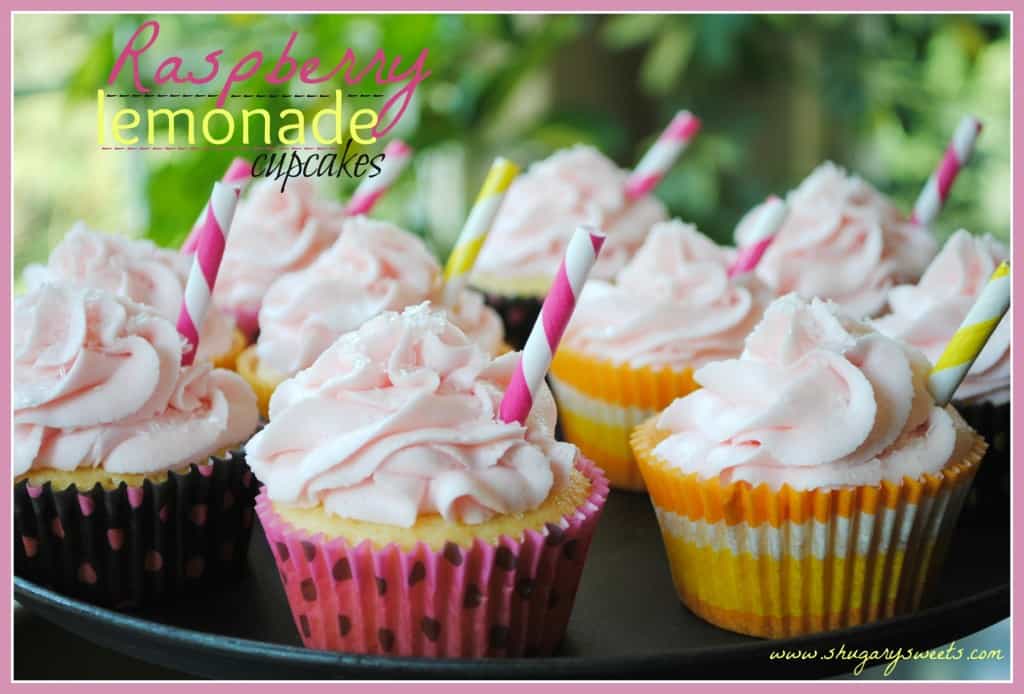 I love Chocolate and Orange together! Biscotti is one of my favorite breakfast treats. Hint: mom would love this with her morning coffee!!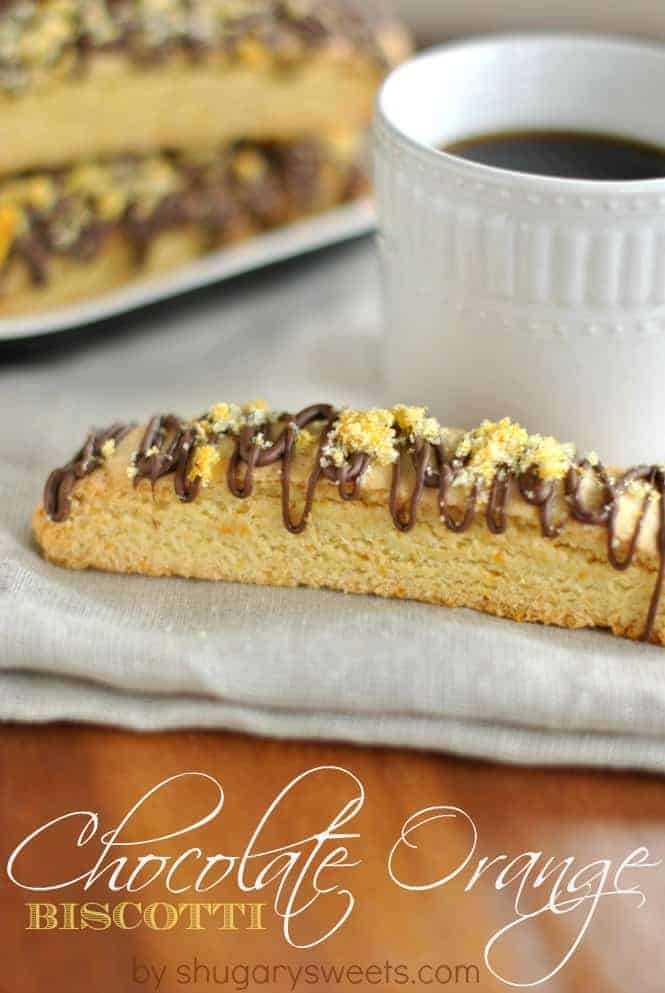 Speaking of Mother's Day…how about a plate of these gorgeous Meringue Roses? Meringue cookies are VERY easy to make, and pretty too! (also makes a great teacher gift idea)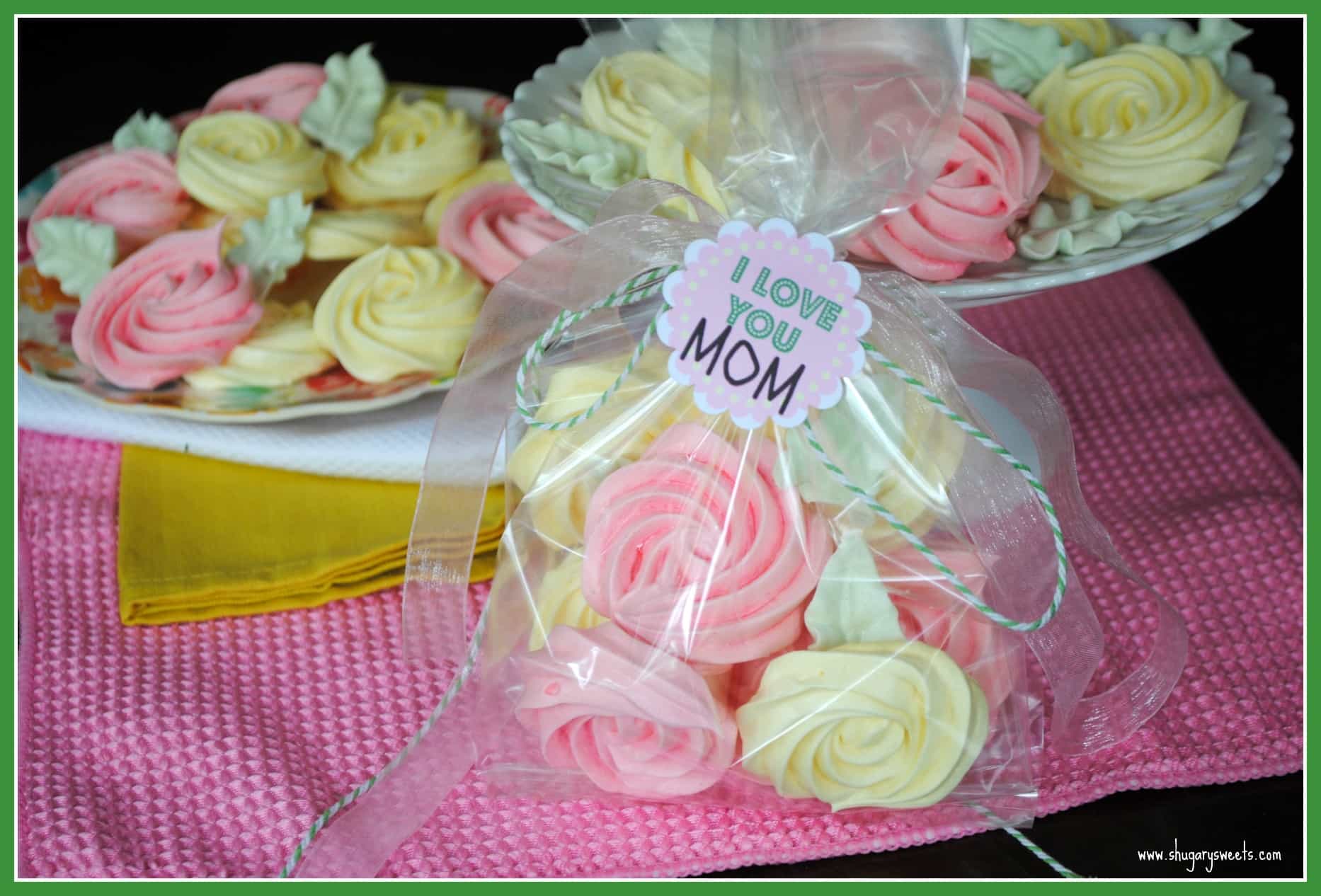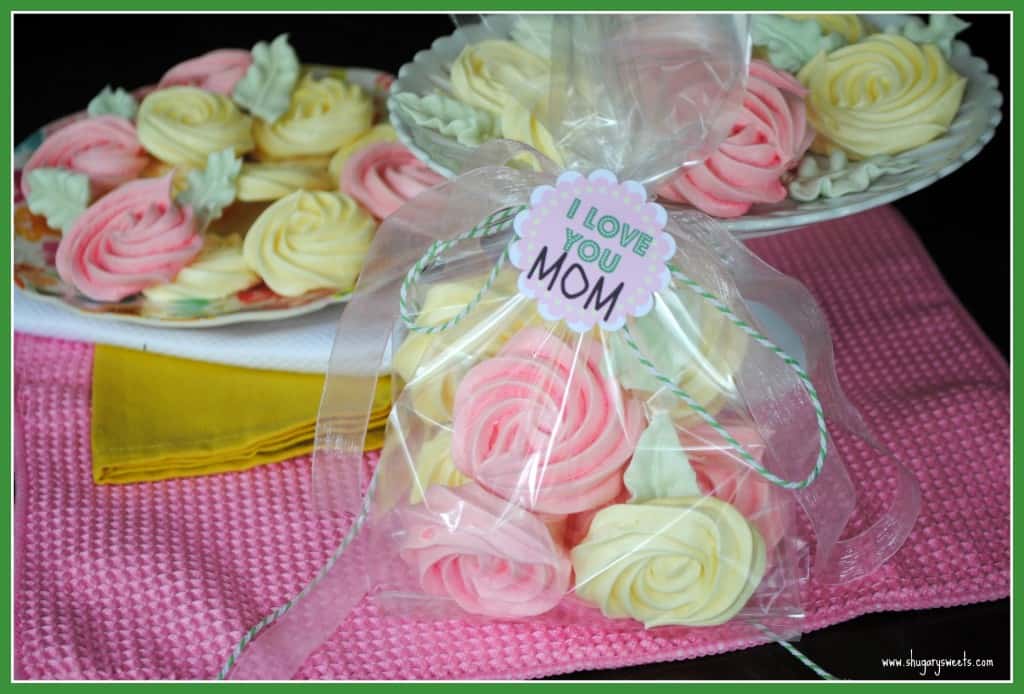 Want more Mother's Day and Teacher Gift ideas? Check out my Gift Idea Board on Pinterest
Be sure to follow my blog on Bloglovin' so you don't miss a single recipe!
Connect with Shugary Sweets! 
Facebook | Twitter | Google+ | Pinterest | Instagram
**Shugary Sweets is part of the Passionate Blogger campaign for Duncan Hines. See my disclosure policy for more information! All opinions expressed are 100% my own!