Chocolate Peanut Butter Donuts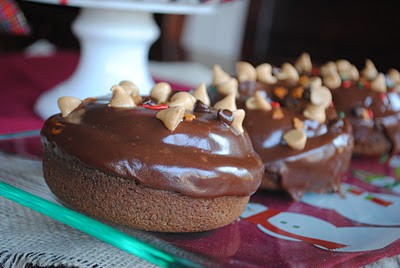 Baked donuts are now a weekend treat at the Shugary house. They literally take about 10 minutes to prepare, 12 minutes to bake. Clean up your mess while they are baking and it's an easier breakfast than eggs, french toast and bacon! Plus, once you bite into that dough, you know this was the right choice.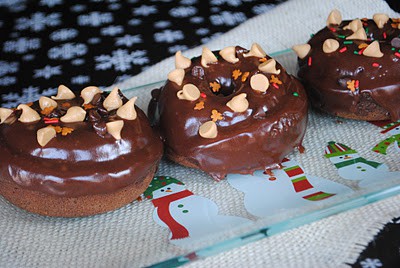 As you can see, my New Year's resolutions did not include giving up chocolate. Or sweets. I promise.
Chocolate Peanut Butter Donuts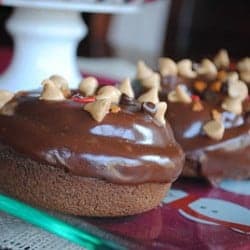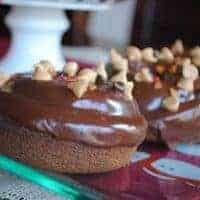 Ingredients
FOR THE DONUTS:
2 cup flour
3/4 cup sugar
1/2 cup unsweetened cocoa powder
1 tsp baking powder
1 tsp baking soda
1 tsp salt
3/4 cup plus 2 Tbsp milk
2 egg
1 tsp vanilla extract
2 Tbsp butter, melted
FOR THE FROSTING:
1 Tbsp heavy cream
1 Tbsp milk
1/4 cup butter
1 tsp vanilla extract
2 tsp corn syrup
1 oz bittersweet chocolate
1 oz semi sweet chocolate morsels
2 oz peanut butter morsels
1 1/4 cup powdered sugar