These bars are seriously one of the best desserts that have come out of my kitchen this year! Chocolate Oreo base topped with a white chocolate peppermint topping. And of course, some cute Peppermint Patty Hearts for Valentine's Day! Did I mentions this is a NO BAKE recipe?!
Be sure to follow me on Bloglovin'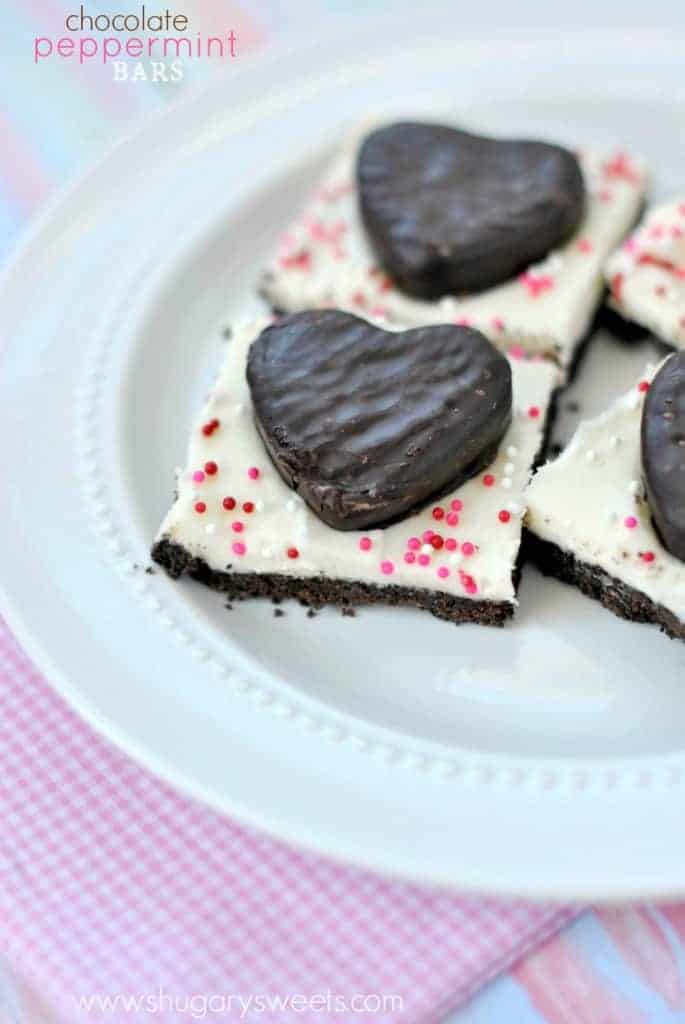 Februrary is always one of our crazy months. Not because of Valentine's day, but because swimming is coming to an end for the season.
The month is always filled with extra swim meets, team dinners, and hungry athletes! It's a crazy fun time to see how far my little swimmers have come in one season!
And of course, I know the month of March is our time off swim before we start again in April. So I can deal with the crazy month knowing there is rest coming soon!
But in the meantime, if I seem a bit absent this month, check out the pool, that's where you will find me!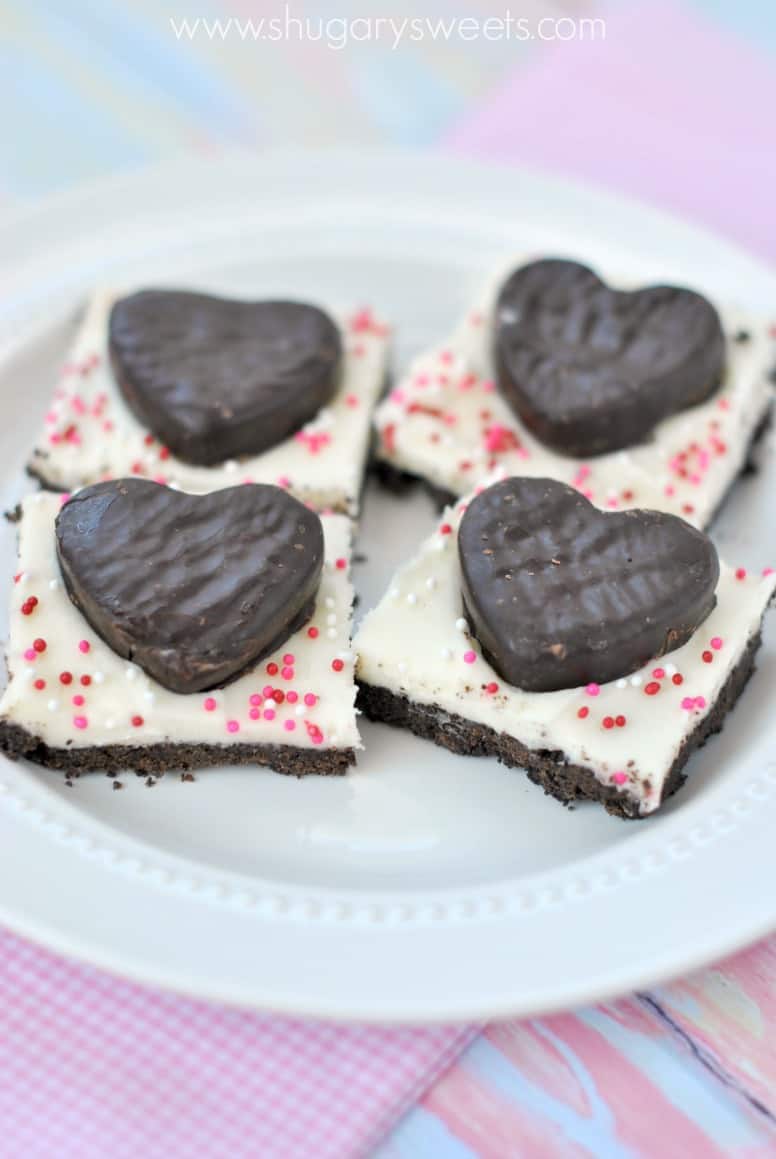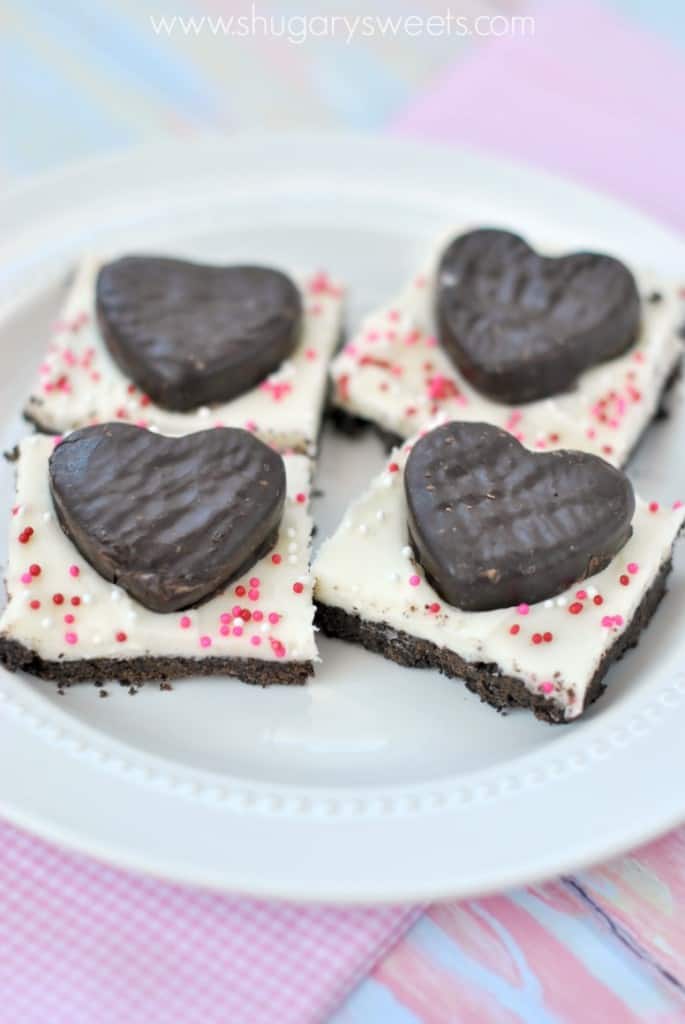 These peppermint bars are so easy to make! I whipped them up one morning before my kids went off to school and I spent the whole day staring at them longingly.
The base is combination of crushed Oreo cookies and melted chocolate. Once you freeze it for ten minutes, the chocolate hardens and you get a lovely crunchy "crust."
After making the crust, I whipped up the topping by combining some melted Vanilla Candiquik with softened cream cheese and peppermint extract. I may have spooned a few bites straight to my mouth at this point!
Once I spread the cream cheese layer over the crust, I knew something was missing. As a last minute decision I added the Heart shaped Peppermint Patties and sprinkles.
Seriously you guys, I wasn't sure if this recipe would work, but it totally exceeded my expectations. The crunchy base is going to be seen again, I LOVE the way it turned out! I can't wait to make another batch of these. Maybe next month I'll make them GREEN mint for St.Patrick's Day!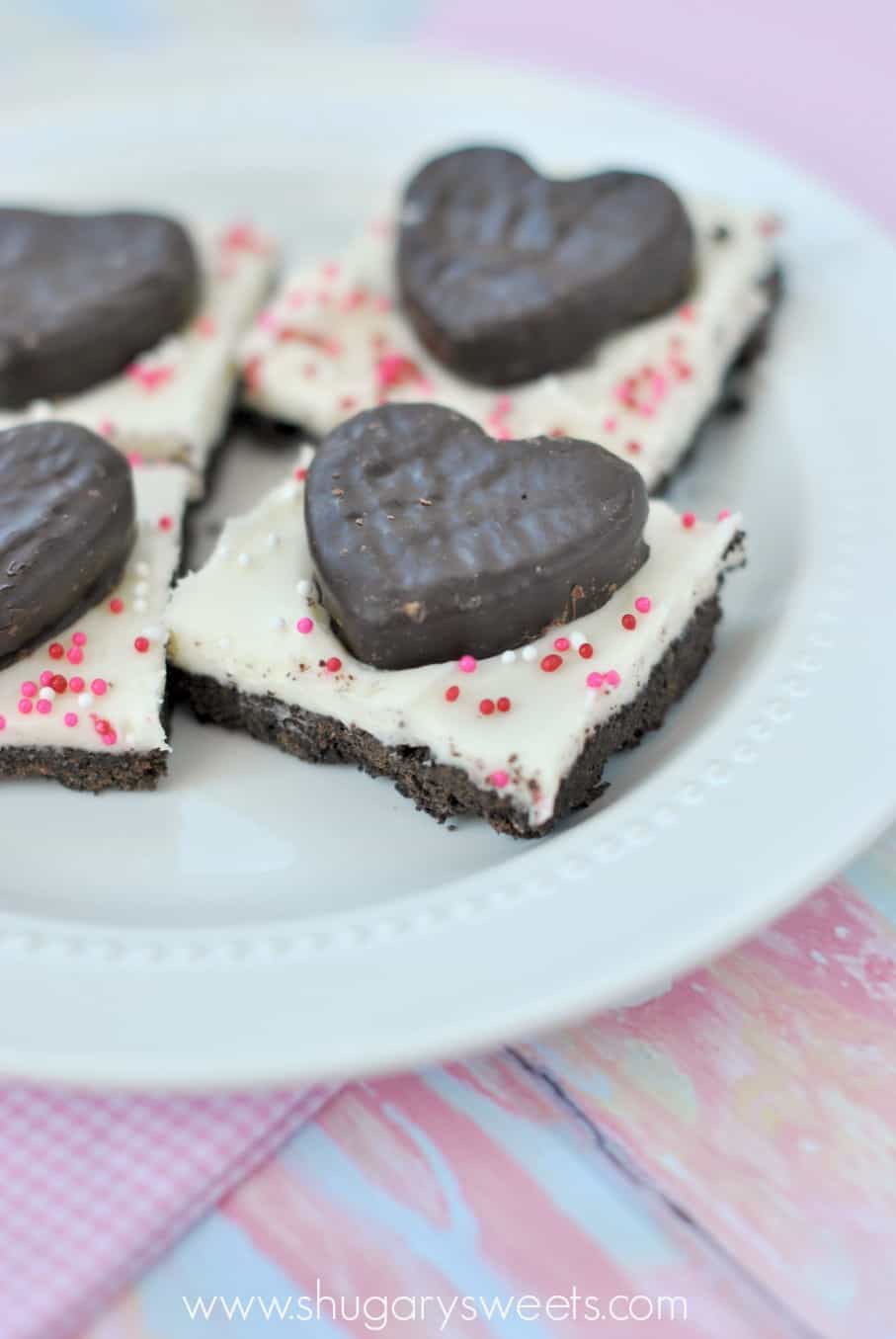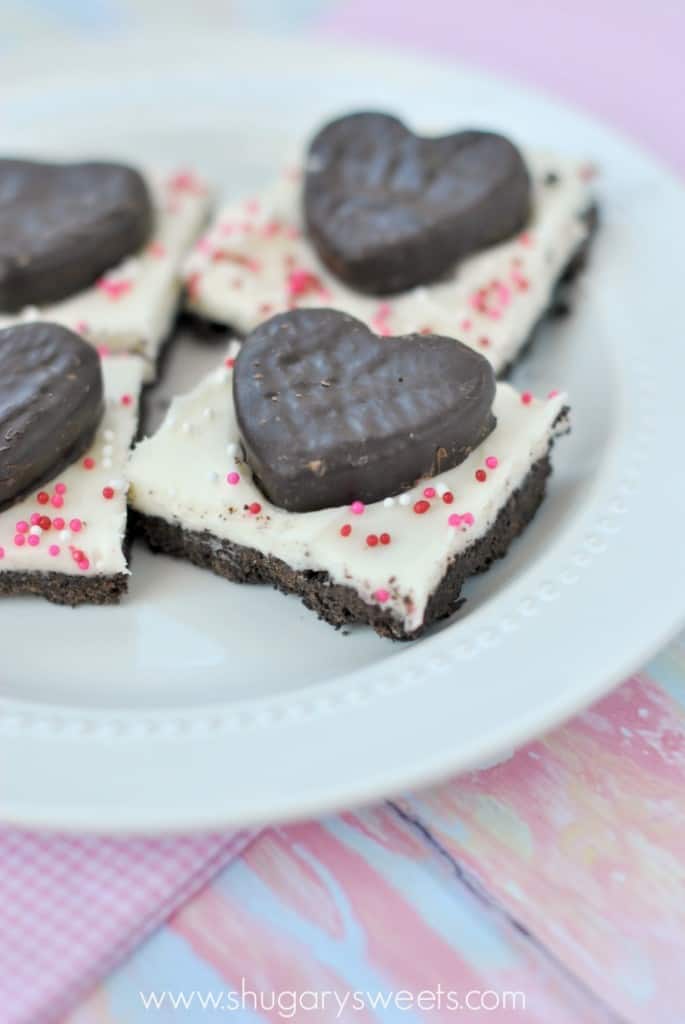 Connect with Shugary Sweets! Be sure to follow me on my social media, so you never miss a post!
Pinterest | instagram | Bloglovin'