Looking to add some peppermint flavor to your donuts today? These Chocolate Peppermint Donuts are baked (not fried!) with BAILEYS™ Coffee Creamers. The perfect breakfast.
**This post is sponsored by BAILEYS™ Coffee Creamers. I am excited to be a partner in creating delicious recipes, all opinions are 100% my own***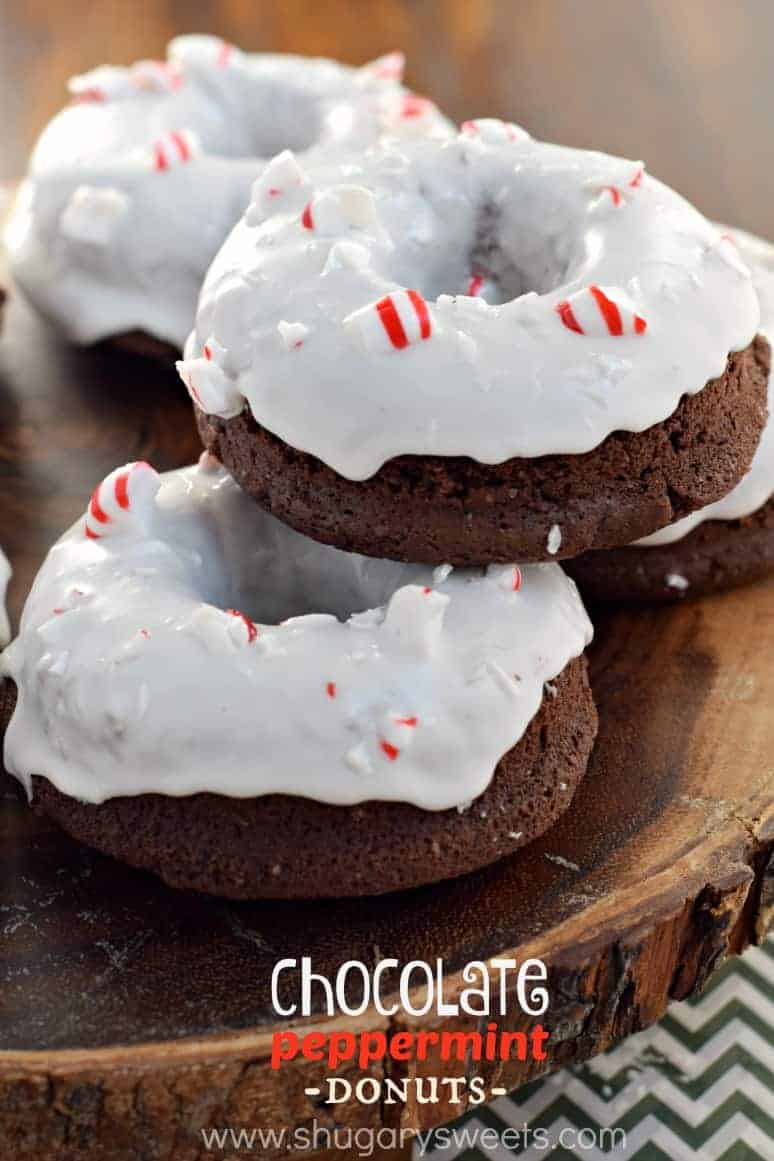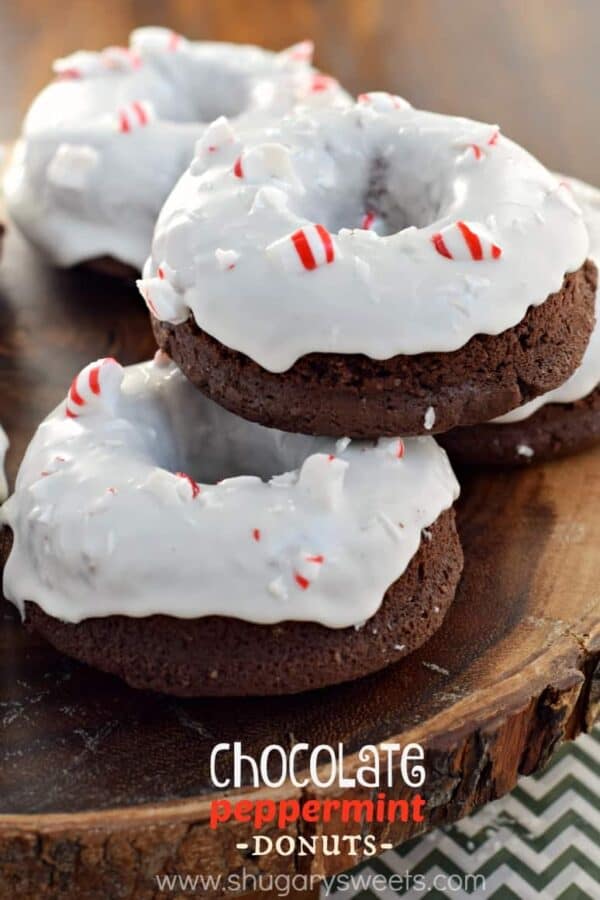 The weather has officially turned chilly around here. The furnace is on and the cars are covered in frost. My winter hibernation has officially begun.
It's funny how when you live in a neighborhood filled with families, we all sort of disappear in the winter. And suddenly, emerging in the spring we look at each other oddly. Everyone's kids look older and unrecognizable. It's truly a hibernation.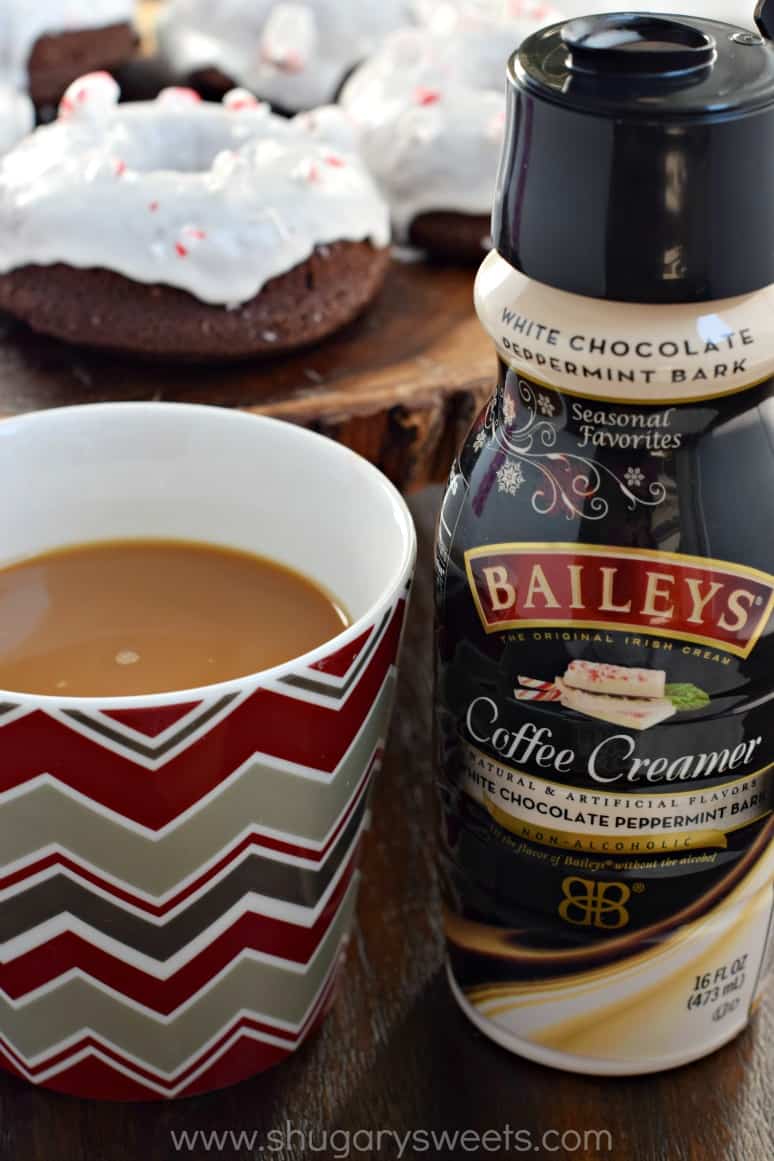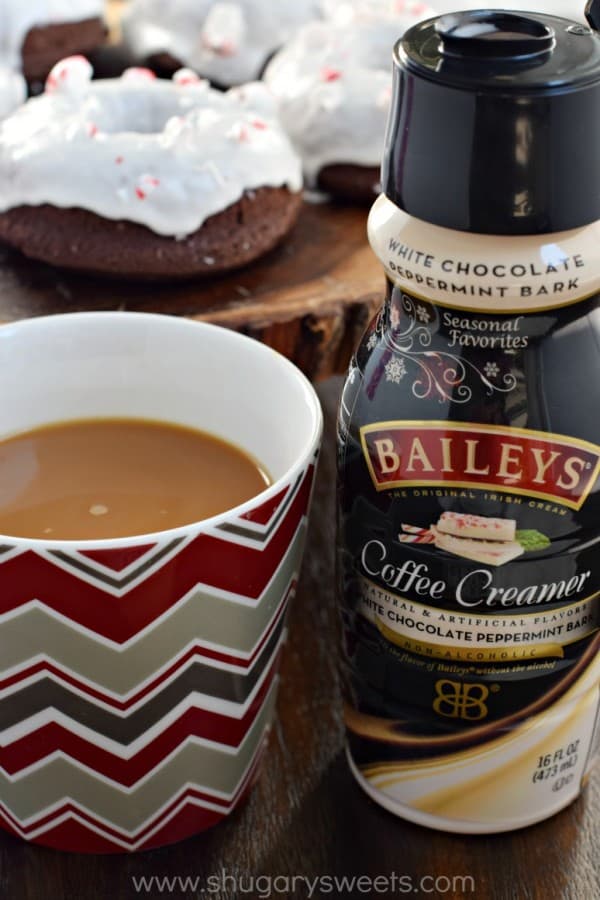 This year, I'm ready. My fridge is stocked with BAILEYS™ Coffee Creamers, which helps not only in my coffee but in my baking. Often times when I run out of milk (and yes, that happens often in a house with 6 people), I substitute coffee creamer in my recipes. You'll find me doing that often here on the blog. Using my favorite coffee creamer in recipes (you can find some of them here). Maybe some of these neighbors will want to stop by for a steaming cup of coffee and a batch of donuts this year!
Every year BAILEYS™ Coffee Creamers puts out their new flavors and this year I'm sort of (okay a lot of) in love with the BAILEYS™ Coffee Creamer White Chocolate Peppermint Bark.
It's not only fantastic in recipes, but it's delicious in coffee and hot cocoa too! Make sure you have some on hand for those upcoming holiday parties!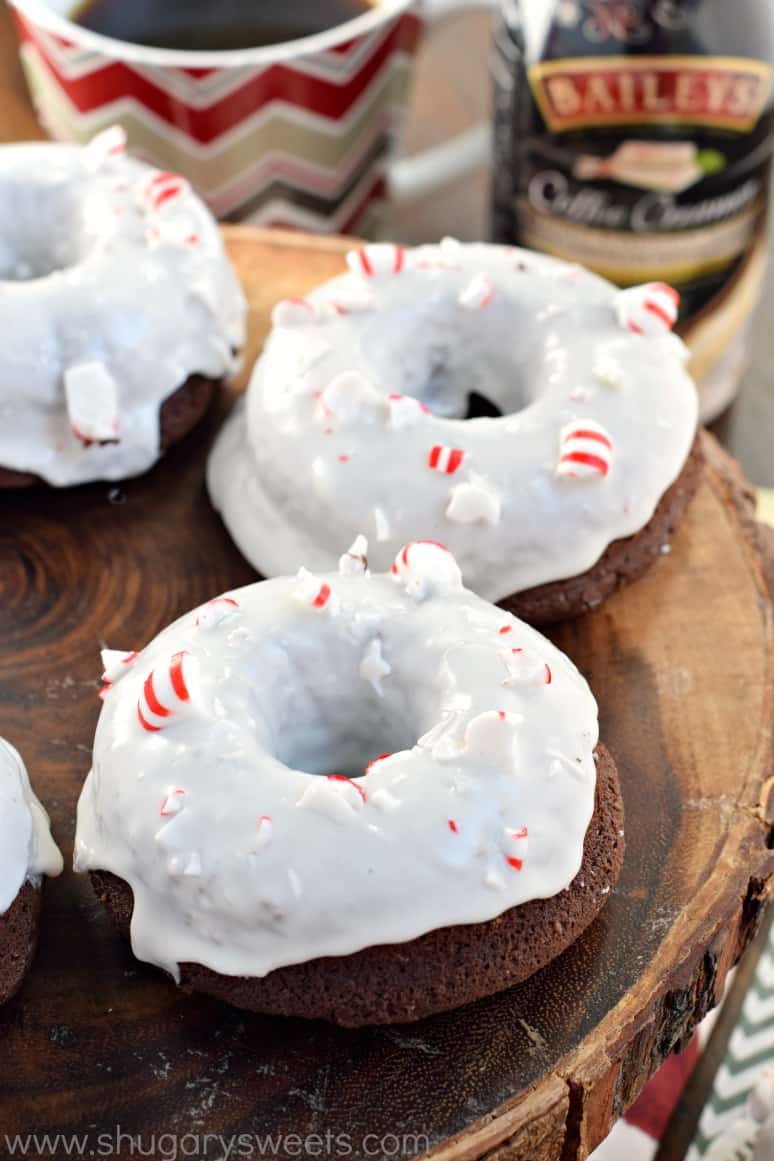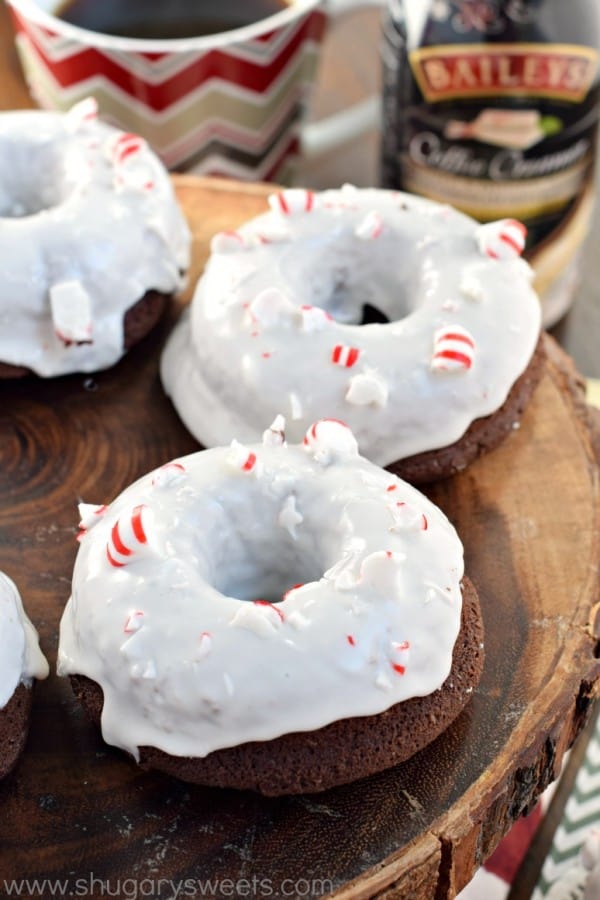 For today's recipe, I made some moist, decadent chocolate donuts. I baked them in a donut pan (which you can find at your local stores) and then added some glaze on top! It doesn't get much better than a chocolate donut with peppermint candy for breakfast, haha!! It's also a great afternoon treat. Curl up by the fireplace with a good book, a cup of joe and one of these donuts.
My question is….are you a dunker? Would you dip this in your coffee? Tea? Cocoa? These are so moist they don't NEED to be dunked, but out of habit I do it anyway! ENJOY!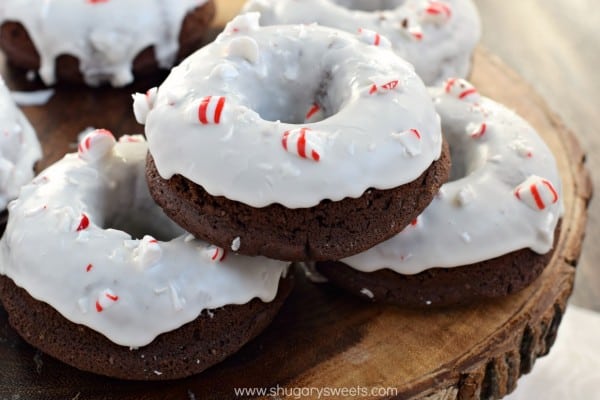 Connect with Shugary Sweets! Be sure to follow me on my social media, so you never miss a post!
Facebook | Twitter | Pinterest | instagram |

**This post is part of an ongoing brand ambassadorship with BAILEYS™ Coffee Creamers. I was compensated to create my own recipes, however all opinions about the product are 100% my own.**