Have some family fun this Holiday by starting your own traditions! Of course, baking cookies is one way to have fun! These Chocolate Kiss Sprinkle Cookies are a great way to get everyone in the kitchen!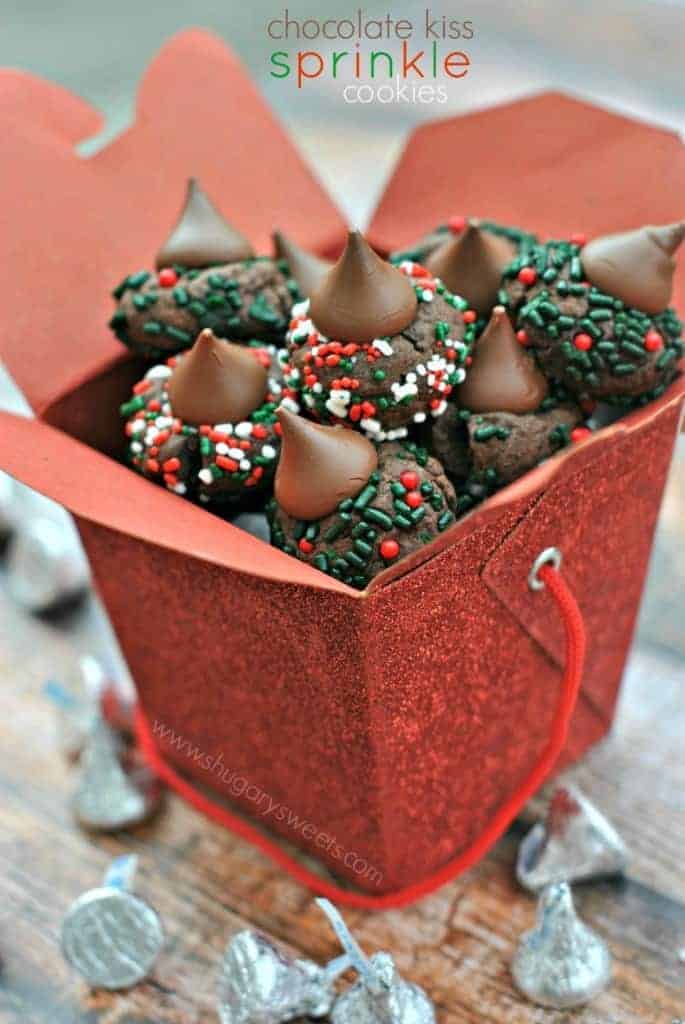 So recently, I asked on facebook, what is your favorite holiday cookie. WOW. I had so many responses! And there was an overwhelming answer: Peanut Butter Blossoms.
If you're not sure what peanut butter blossoms are, they are peanut butter cookies with a Hershey's Kisses Chocolate pressed into the center. YUM.
But before we get to today's recipe, let's talk family fun. Specifically, HOLIDAY fun.
What kinds of things does YOUR family do this time of year to create lasting memories? Do you start your own traditions or do you repeat those favorite activities from childhood?
I know this sounds totally cliche, but we LOVE watching holiday movies. And of course, we LOVE baking and eating cookies.
Every year we make a big batch of sugar cookies. Complete with frosting and lots of sprinkles. If you've ever had kids decorating cookies in your kitchen, you understand the headache of sprinkles and frosting everywhere. No matter how much parchment paper I lay out, there is inevitably a jar of sprinkles that "accidentally" spills, there are dabs of frosting on the seat cushions, and of course I find cinnamon red hots on the floor for weeks!
But, while it may be frustrating to clean up after this activity, I know one day I'll be sad when there's no one at home to decorate cookies. Well, I guess my hubs and I can do it together, but it definitely won't be the same. Although, I'm sure he would dump a jar of sprinkles just to make me feel better.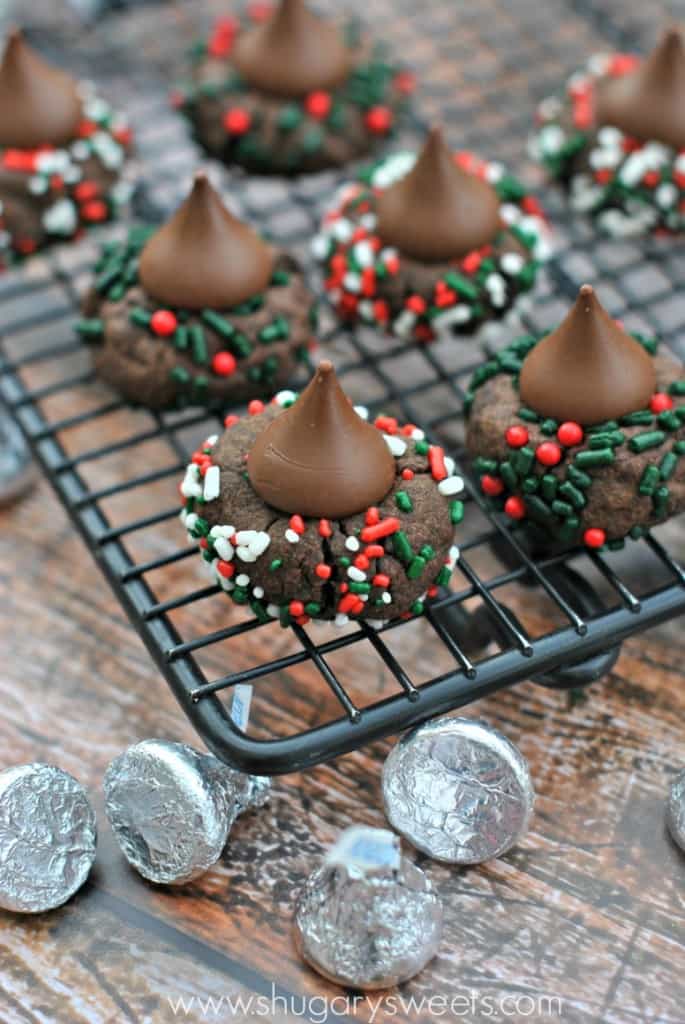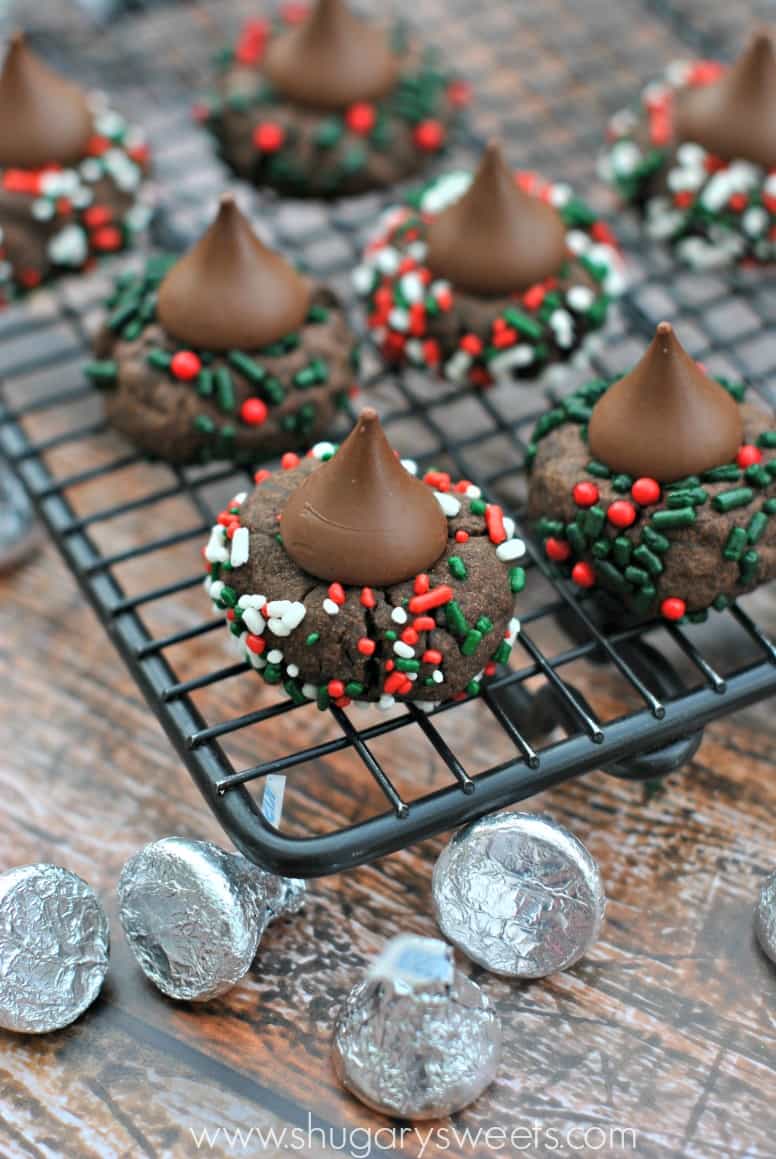 So today's cookie needed sprinkles. LOTS of them! However, they didn't make a big mess. After you make your dough, roll it up into balls. Roll each ball into sprinkles (that you poured into a shallow bowl). Bake them up and press the kiss into the center immediately after removing from the oven. And enjoy. While watching movies. Or decorating your Christmas tree. Or whatever holiday tradition YOU enjoy!
Today I've also joined up with some of my friends to share some Reese's and Hershey's holiday treats. At the end of today's post, check out some of these delicious recipes for your holiday baking!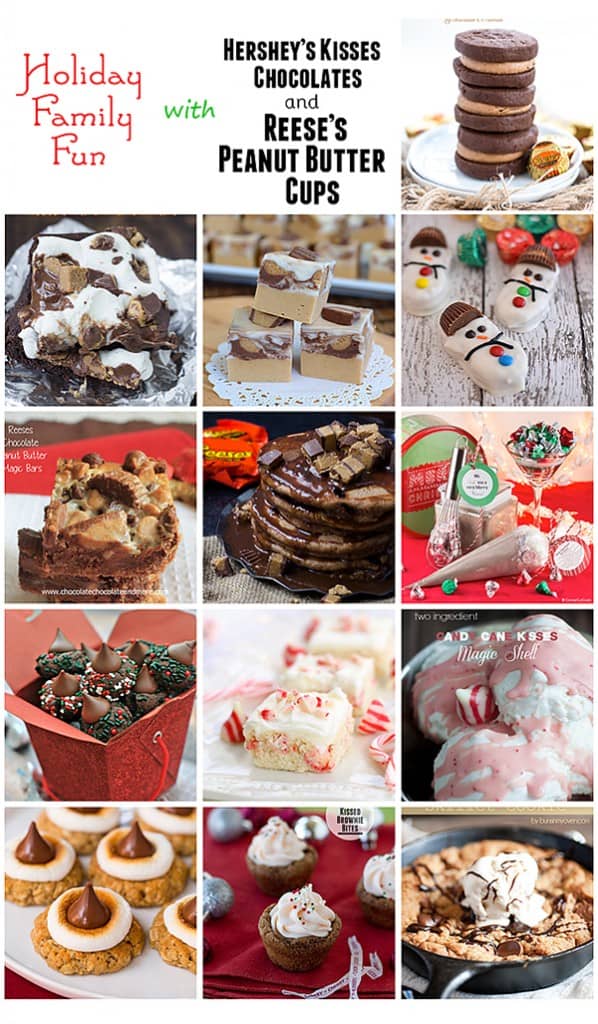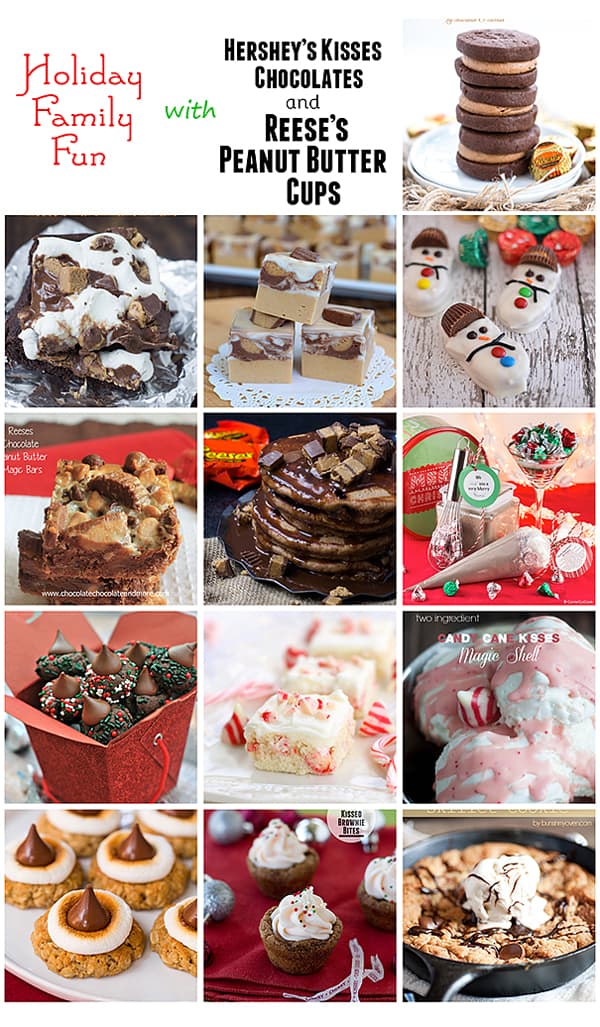 Connect with Shugary Sweets! Be sure to follow me on my social media, so you never miss a post!
Facebook | Twitter | Google+ | Pinterest | instagram | Bloglovin'
Save your favorite recipes to your personal recipe box with the   

  button on all my recipes! Create a Meal Plan with your "favorited" recipes and the ingredients will automatically be added to your own Grocery List!
'); // ]]>