Chocolate Wafer Cookies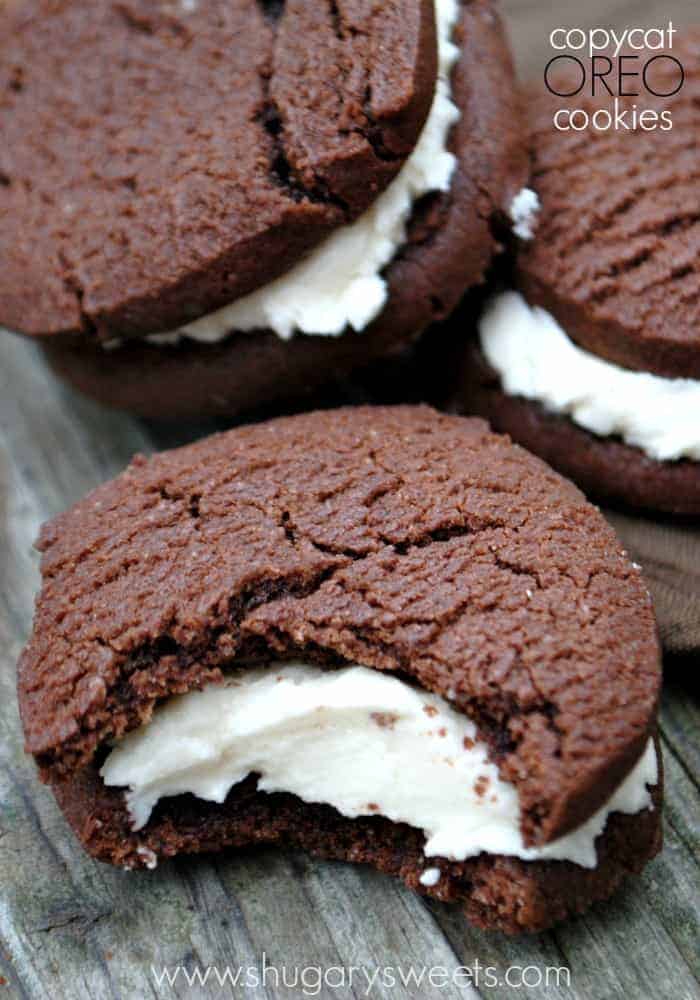 Do you love Oreos? I mean

really

love Oreos? Yeah, me too. These aren't Oreos though. In case you were wondering. These are crunchy chocolate wafer cookies with a delicious cream inside, but they are not Oreos. I didn't want them to be, so there!
Actually, I had been wanting to try out a new filling, chocolate mocha. But, after tasting it (let me just say it's YUM), I knew my kids wouldn't enjoy it as much as me. So, I made some white chocolate dipped wafers and some vanilla cream wafers. I also left a couple dozen plain too! This recipe made ALOT of cookies. Which is good in our house, because I have ALOT of mouths to feed. Or at least it feels that way.
Actually, after looking at my pictures of these cookies, the mocha dollops remind me of caramel. Mmmm, that would be good too!
Enjoy all the different variations, or make some of your own. Or if you are my husband, eat them plain. I'm pretty sure those will be the ones he chooses! Or he might bring home a package of Oreos. He tends to buy that kind of stuff. Not me. I love him anyways.
EDIT: Might I just add that these only get better with age. They are super crunchy and good, going on day FOUR!
Chocolate Wafer Cookies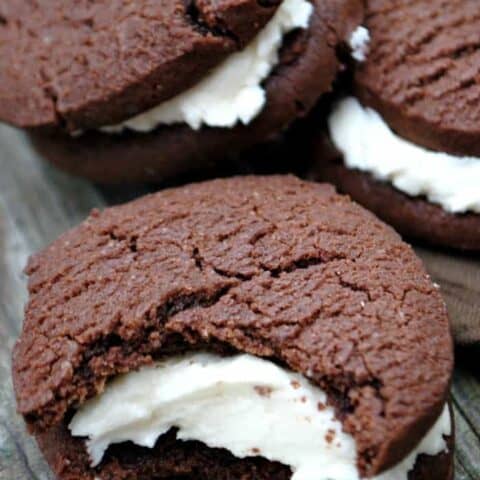 Ingredients
For the Cookies:
6 Tbsp butter, softened
6 Tbsp margarine, softened
1 1/4 cup brown sugar
1 cup granulated sugar
1 Tbsp vanilla
1 egg
2 cup flour
1 cup cocoa powder
1/2 tsp baking soda
1/2 tsp salt
For the Vanilla Cream:
1/4 cup butter, melted
1/4 cup butter flavored Crisco
2 cup powdered sugar
1 tsp vanilla (clear if possible)
1 1/2 Tbsp heavy cream
For the Chocolate Mocha Filling:
1/4 cup butter
1/2 cup milk chocolate morsels
1 1/3 cup powdered sugar
1 tsp vanilla
2 Tbsp brewed coffee
Instructions
Beat butter and margarine. Add in sugars and beat until well blended. Add vanilla and egg. Slowly add in the flour, cocoa, baking soda and salt. Combine with hands if necessary. 
Shape into 2- 12inch logs about 2 inches wide, 2 inches high. Wrap in plastic wrap and refrigerate for at least an hour. 
Slice cookies about 1/4 inch thick, bake in a 350 degree oven for about 10 minutes. Cool and enjoy! 
For vanilla cream filling, beat melted butter with Crisco. Beat in sugar, vanilla and heavy cream until smooth and fluffy. Spread about 1 Tbsp of filling between two chocolate wafers. 
For the chocolate mocha filling, melt butter and chocolate in small saucepan over medium-low heat. When completely smooth, remove from heat and whisk in vanilla, coffee and sugar. Spoon small dollop onto top of each cookie. Yum.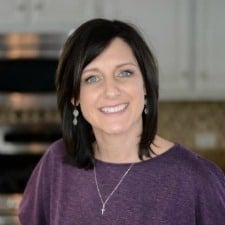 Aimee is a dessert lover (specifically rice krispie treats), workout enthusiast, self-taught foodie, and recipe creator. Her recipes have been featured in over 15 magazines, and her passion is to share her love of cooking with the everyday home cook! Learn more about Aimee.