Baking a Christmas cookie cake is a delicious idea this holiday season!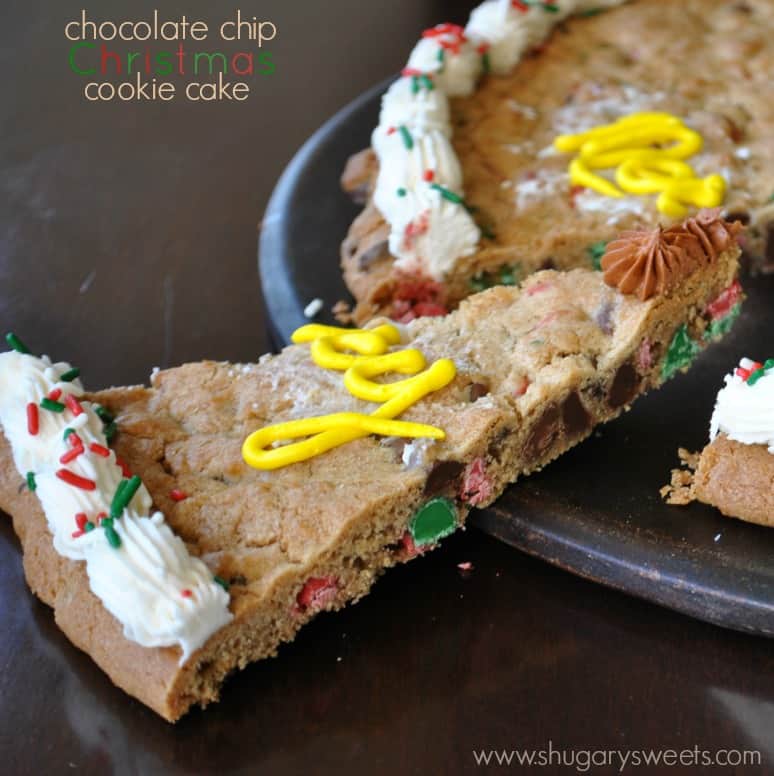 Cookie cakes are one of our favorite desserts in the Shugary Sweet house! Many times, my kids (and hubby) ask for a Cookie Cake for their birthday instead of a traditional cake.
Of course, there are so many varieties you can bake! Today, I'm sharing a chocolate chip cookie cake with Nestle red and green morsels! I tinted the icing using Americolor tints. Feel free to decorate as YOU would like.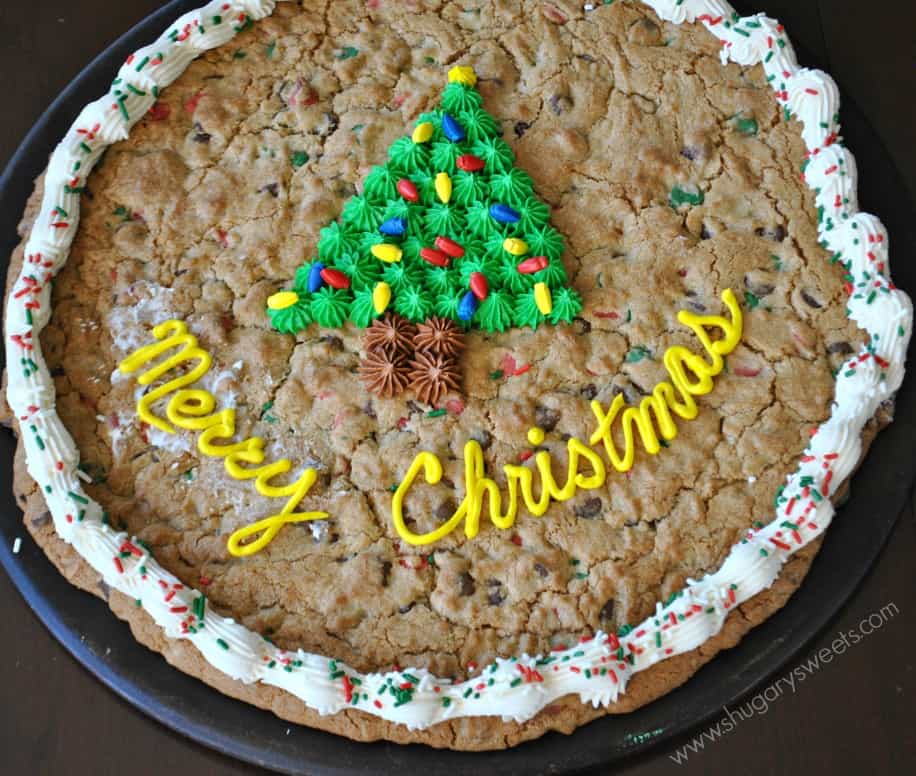 I use my 15inch Pampered Chef stoneware when baking cookie cakes. I know they will come out perfect EVERY. Single. Time.
No, this is not sponsored, just sharing what I love!!
MERRY CHRISTMAS from my family to yours!! Be sure to check back before New Years. I'll be sharing a list of Fan Favorites from 2013 as well as my Family's Favorites from 2013!!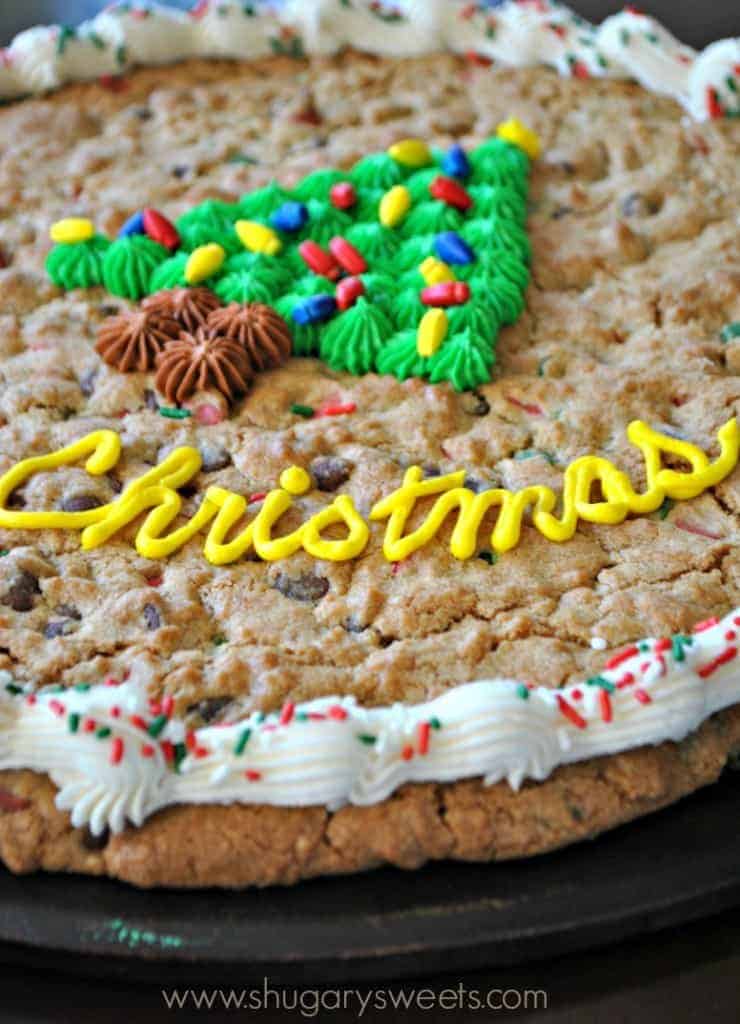 And, if you're not doing so already, be sure to follow me:
Pinterest | instagram | Bloglovin'
Yield: 15inch cookie cake
Christmas Cookie Cake
Ingredients
For the Cookie:
3/4 cup butter flavored Crisco
2 Tbsp milk
1 Tbsp vanilla extract
1 1/4 cup brown sugar
1 egg
1 3/4 cup all purpose flour
1 tsp kosher salt
3/4 tsp baking soda
1/2 tsp ground cinnamon
1 pinch ground nutmeg
1 bag (12oz) Nestle red/green chocolate morsels
For the Frosting:
1/2 cup unsalted butter, softened
2 3/4 cup powdered sugar
3 Tbsp water
1 tsp vanilla extract
1 Tbsp meringue powder
food coloring, optional
Instructions
For the cookie, preheat oven to 375 degrees. Lay a large piece of parchment paper over a 15 inch round cookie sheet (I used stoneware so did not do this step). Set aside.
In mixer, beat Crisco with milk, vanilla and brown sugar until creamy. Add egg. Slowly mix in flour, salt, baking soda, cinnamon and nutmeg. Fold in chocolate chips. Press cookie dough onto baking sheet, leaving at least 1 1/2 inches from edge of pan. Bake for 20-24 minutes. Remove and allow to set, cooling completely before frosting.
For the frosting, beat butter with powdered sugar, water, vanilla and meringue powder for 3-5 minutes until fluffy. Using gel food coloring, divide frosting into small bowls and tint to desired color. Pipe onto cookie! ENJOY!