Chubby Hubby Cookie Bars topped with a chocolate fudge, peanut butter drizzle and chocolate covered pretzels. YUM.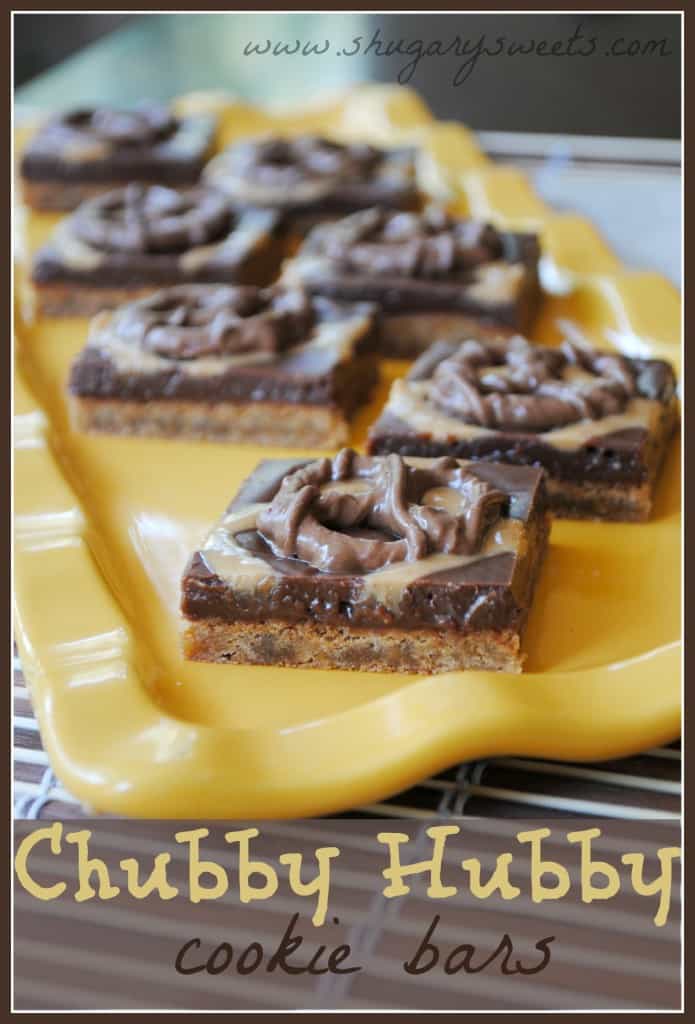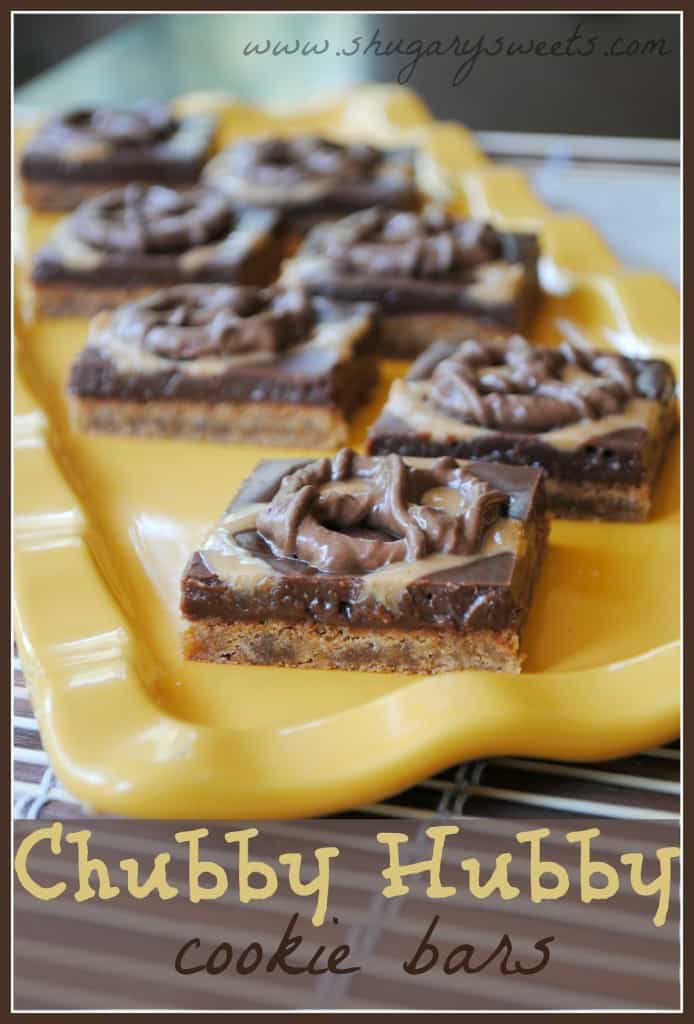 Ben and Jerry are genius ice cream makers. Don't ya think?
They are so creative with flavors.
However, I take issue with the names they choose.
While they definitely are memorable and unforgettable, they make you feel bad or bring gross images.
and of course Chubby Hubby.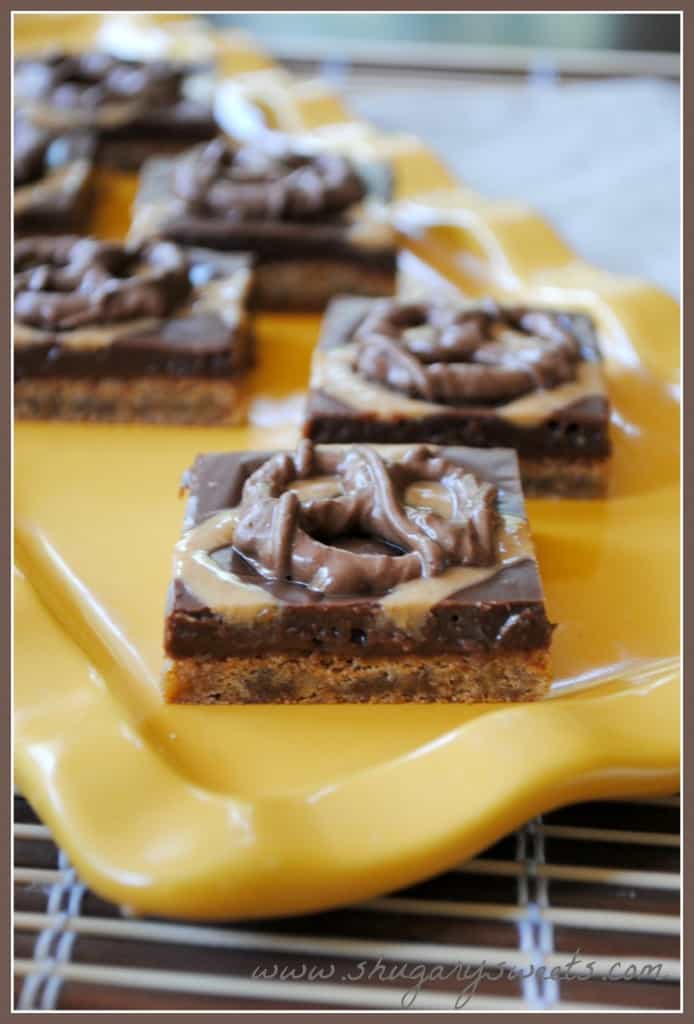 These cookie bars though…they totally will make you chubby if you eat the whole pan.
Hey, I'm not going to lie to you. They would.
But, one thing else I know is you can enjoy a few and give them away to make others chubby.
Or, cut into bite sized pieces and stick them in your freezer, so you can spread your chubbiness over the weeks and months ahead….
Just like the ice cream, these are malted milk cookie bars topped with chocolate fudge, peanut butter, and pretzels (chocolate covered)! ENJOY!
Oh, and no offense Honey, but today is my husband's birthday!
**it was not my intention to imply you are a Chubby Hubby**