Chubby Hubby Cookie Bars topped with a chocolate fudge, peanut butter drizzle and chocolate covered pretzels. YUM.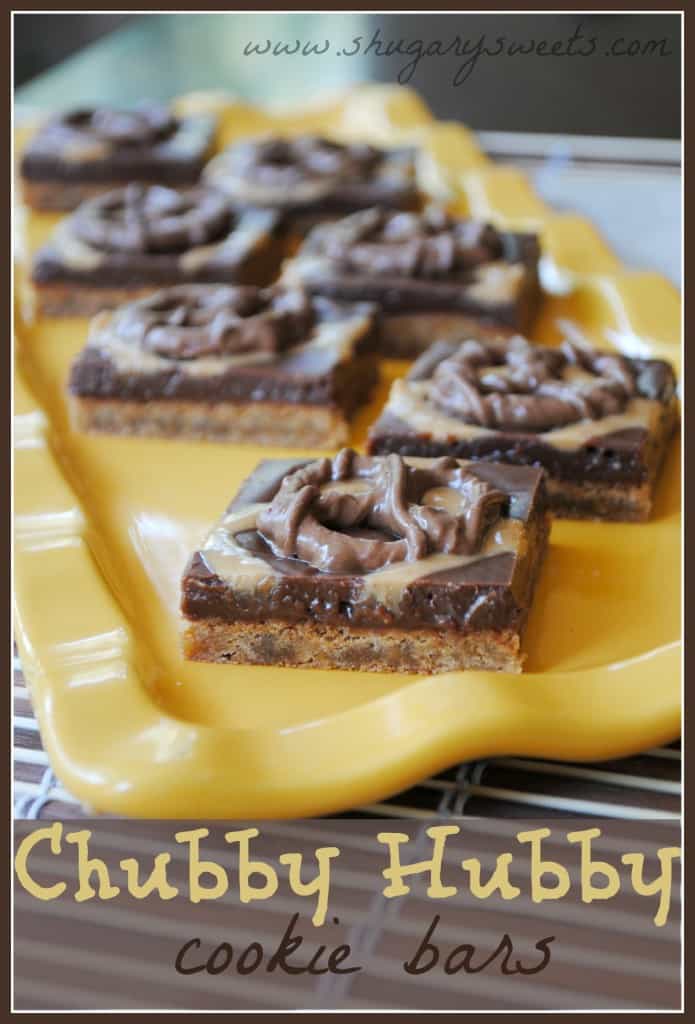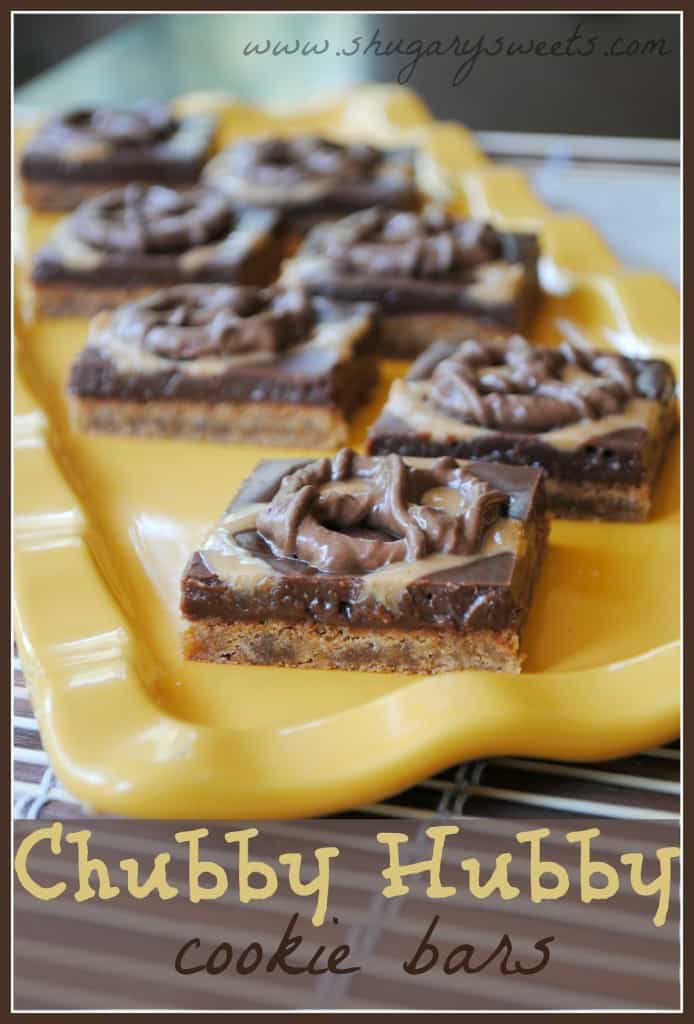 Ben and Jerry are genius ice cream makers. Don't ya think? 
They are so creative with flavors.
However, I take issue with the names they choose.
While they definitely are memorable and unforgettable, they make you feel bad or bring gross images.
and of course Chubby Hubby.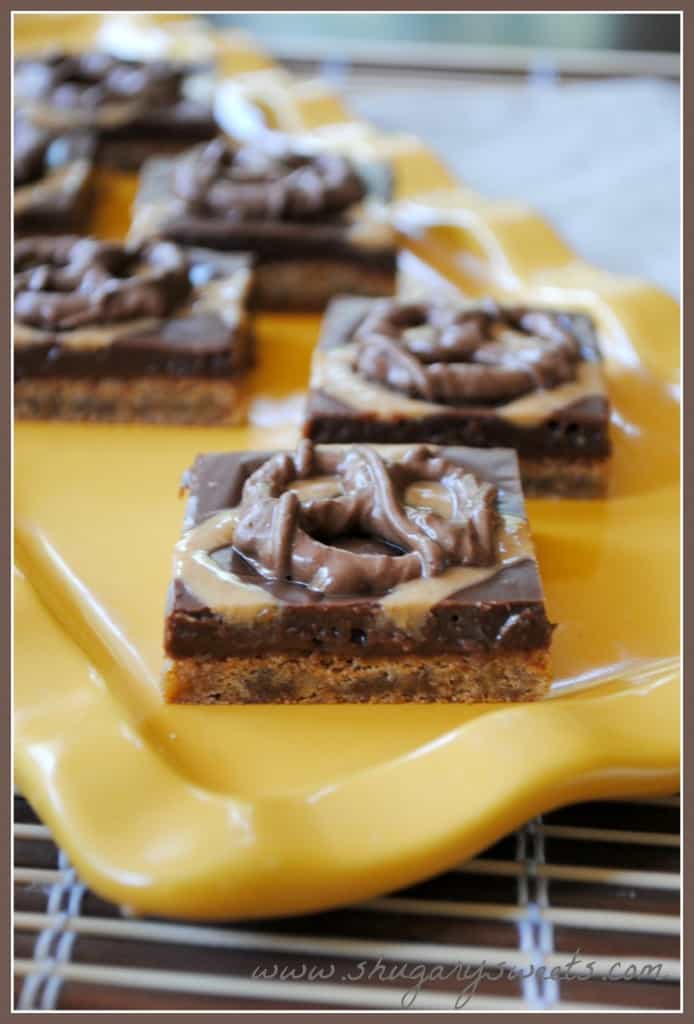 These cookie bars though…they totally will make you chubby if you eat the whole pan.
Hey, I'm not going to lie to you. They would.
But, one thing else I know is you can enjoy a few and give them away to make others chubby.
Or, cut into bite sized pieces and stick them in your freezer, so you can spread your chubbiness over the weeks and months ahead….
Just like the ice cream, these are malted milk cookie bars topped with chocolate fudge, peanut butter, and pretzels (chocolate covered)! ENJOY!
Oh, and no offense Honey, but today is my husband's birthday!
**it was not my intention to imply you are a Chubby Hubby**
Chubby Hubby Cookie Bars
Ingredients
For the Cookie Base:
3/4 cup butter flavored Crisco
2 Tbsp skim milk
1 1/4 cup brown sugar
1 egg
1/4 cup malted milk powder (Original, not chocolate)
1 1/2 cup flour
1/2 tsp kosher salt
3/4 tsp baking soda
For the Filling:
1 can (14oz) sweetened condensed milk
2 Tbsp unsalted butter
12 oz milk chocolate morsels
1/3 cup creamy peanut butter
60 chocolate covered pretzel twists (Flipz)
Instructions
Preheat oven to 375 degrees F.
In large mixing bowl, beat crisco, milk and brown sugar until combined. Add egg and beat until fully combined. Slowly beat in malted milk powder, flour, salt and baking soda.
Press cookie dough into a large baking sheet with one inch sides. I used a 15 1/2 x 10inch pan. Bake for 18-20 minutes until browned. Remove from oven.
Meanwhile, in large sauce pan, heat sweetened condensed milk until and butter until warm over med-low heat. Add in milk chocolate and heat until smooth, whisking constantly. Pour into prepared cookie crust.
In microwave safe bowl, melt peanut butter for 30 seconds. Drizzle over fudge filling and immediately press in the chocolate covered pretzels. Refrigerate cookies for 2 hours or overnight. Cut into squares. ENJOY!
Notes
**SHORTCUT: use a roll of pre-made cookie dough for the base to make this super simple! The malted milk powder gives these cookie bars a delicious CHEWY texture!