Cinnamon Graham Crackers
Homemade cinnamon graham crackers topped with PHILADELPHIA Cinnamon Snack Delights. The perfect pair!
**This post is sponsored by PHILADELPHIA Cream Cheese. I received compensation and free product, however, ALL opinions are 100% my own. **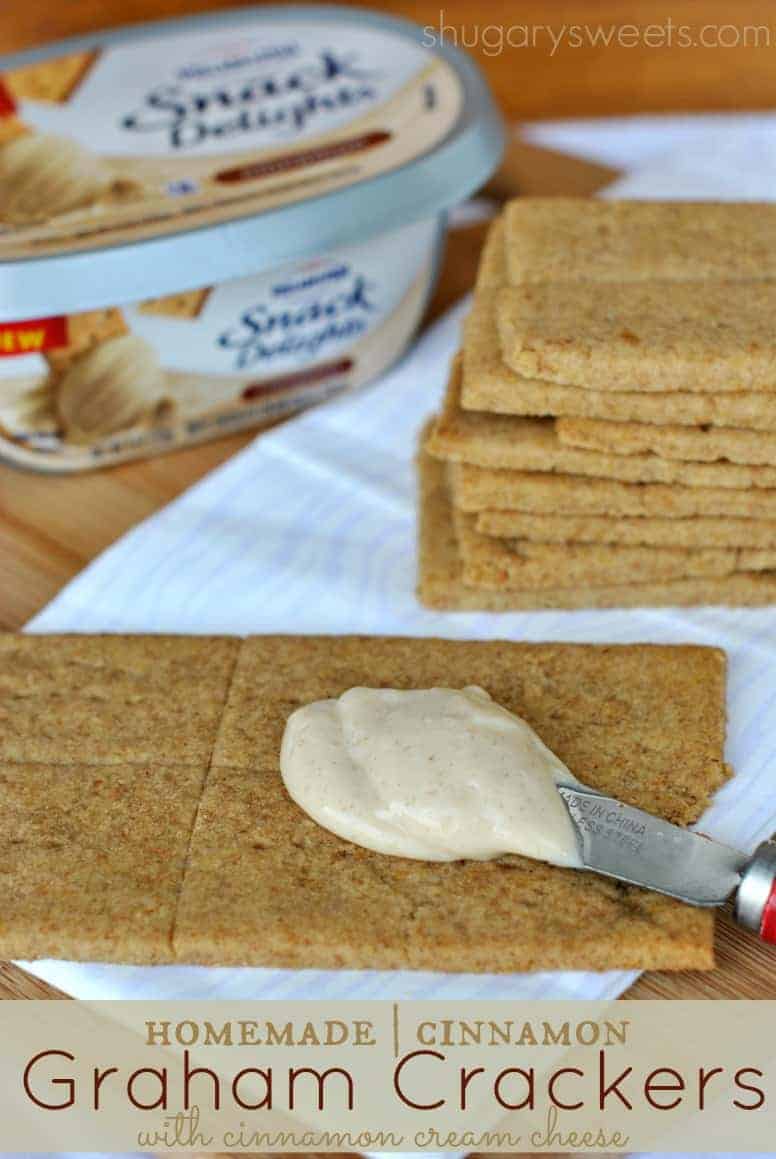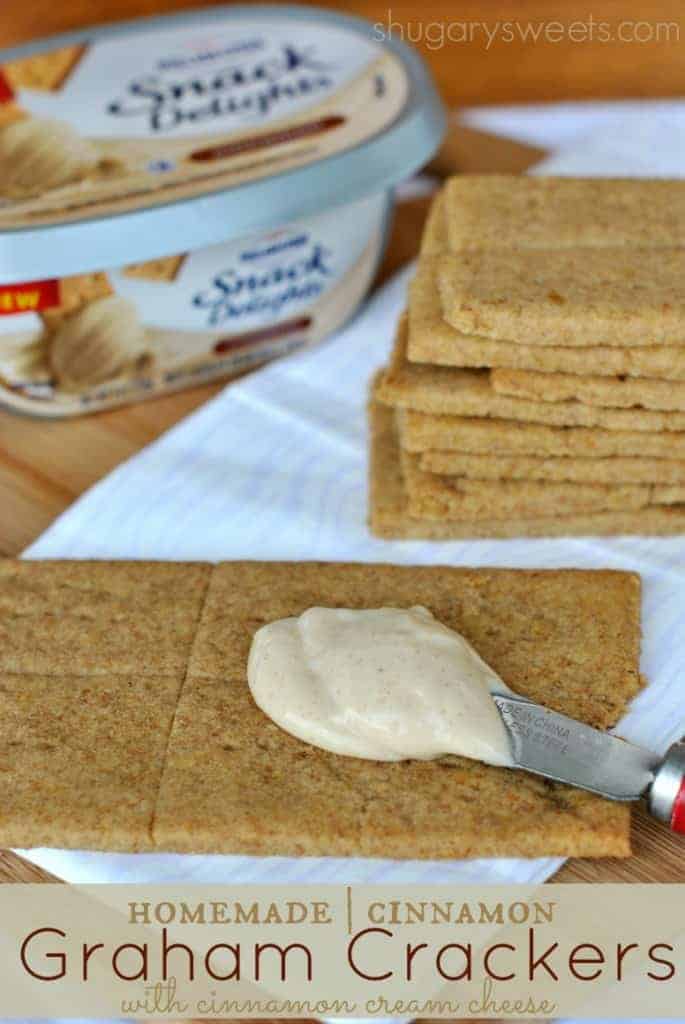 I have a list of food that I want to make. Homemade tortillas, cheese crackers, pita bread, bagels and pretzels are all on that list. I have now scratched graham crackers off my list.
Once you make and eat a homemade graham cracker, you may never want to buy store bought grahams ever again. I wish I had saved some of these crackers for s'mores, but I couldn't stop snacking on them.
Speaking of snacking, PHILADELPHIA has challenged me to enjoy 100 days of afternoon snacking delight. I tend to not think about what I nibble on in the afternoons. A cookie here. A handful of carrots there. But with this challenge, I've thought more about how I eat. And eating delicious foods is of course high on my list of to-dos.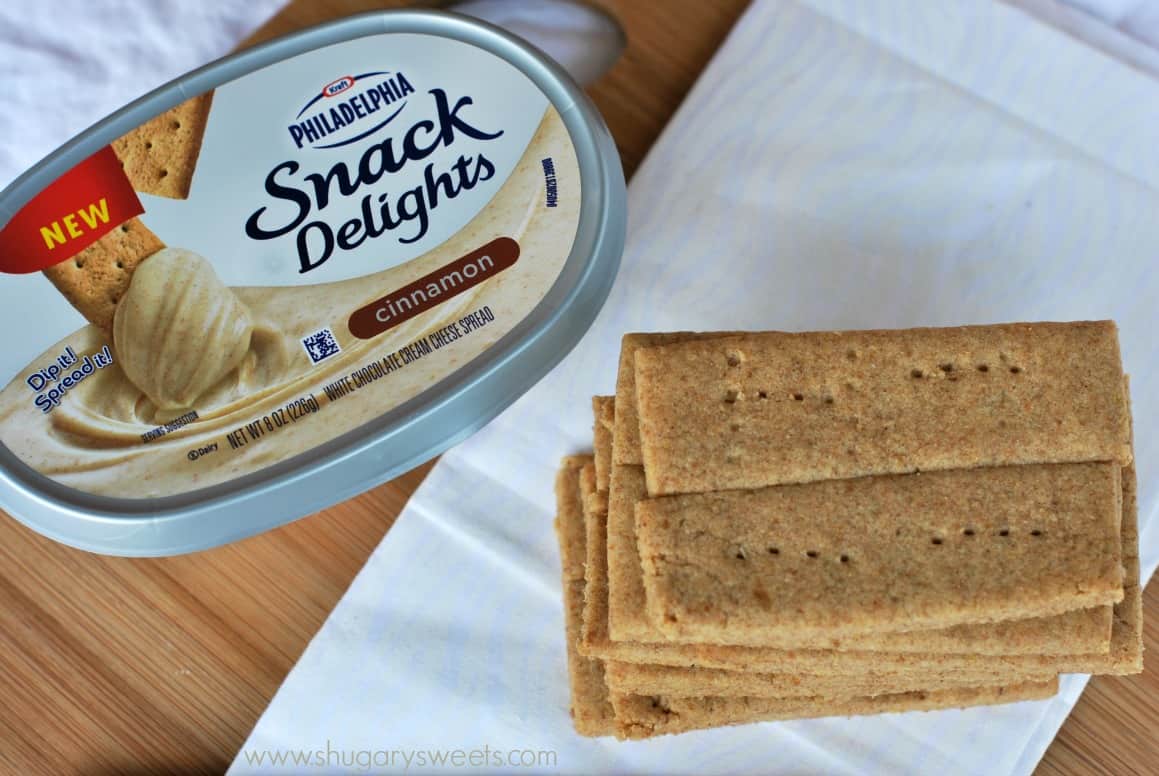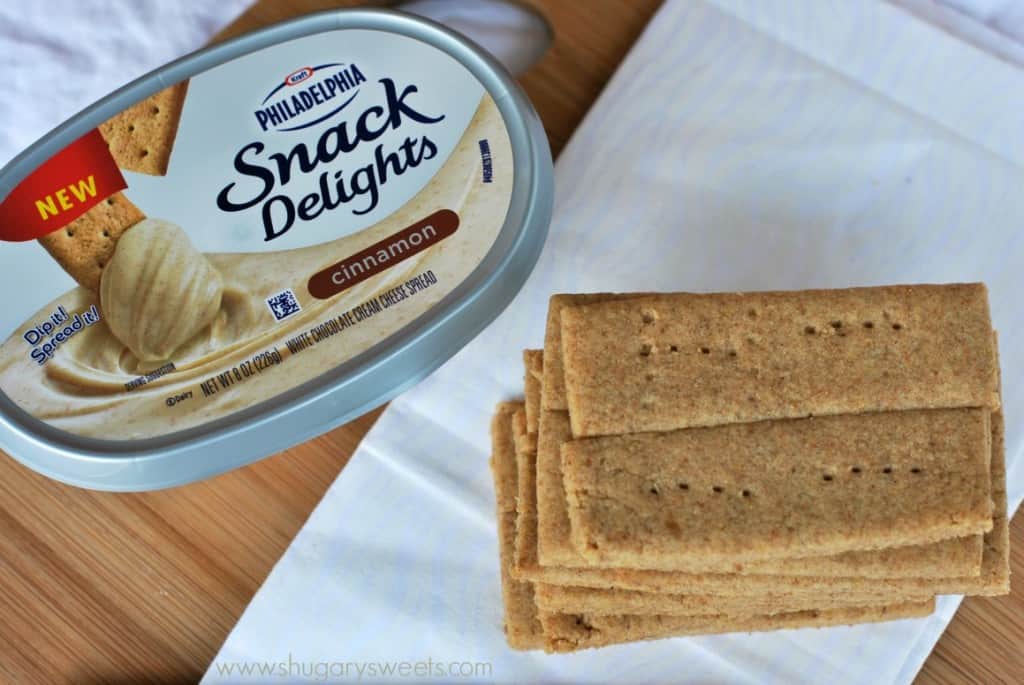 Have you tried the new PHILADELPHIA Snack Delights? I am officially in love. Especially in love with today's flavor: Cinnamon. This one may be my very favorite. Maybe. How about you all try them and let me know your favorite way to snack!?!?
In the meantime, try making some homemade Cinnamon Graham Crackers. Thanks to Martha for this delicious recipe! The only thing I did differently is I baked my grahams a bit longer. I also didn't make mine nearly as perfect and pretty. I even baked up my scraps and ate those too! Now I need to try a chocolate version of this recipe!
Connect with PHILADELPHIA for more tasty ideas!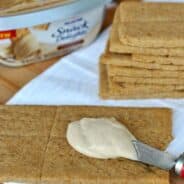 Cinnamon Graham Crackers
Yield: 20
Prep Time: 1 hour, 30 minutes
Cook Time: 12 minutes
Homemade cinnamon graham crackers topped with PHILADELPHIA Cinnamon Snack Delights. The perfect pair!
Ingredients:
1 1/2 cup all-purpose flour
1 cup whole wheat flour
1/2 cup wheat germ
1/2 tsp kosher salt
1 tsp baking soda
1 tsp ground cinnamon
1 cup unsalted butter, softened
3/4 cup light brown sugar, packed
2 Tbsp honey
Directions:
In a medium bowl, mix flours, wheat germ, salt, baking soda and cinnamon. Set aside.
In a mixing bowl, beat butter, brown sugar and honey until pale and fluffy, about 2-3 minutes. Add flour mixture and mix until combined.
Turn out dough onto a pastry mat or counter top that has been sprinkled with flour. Divide dough into fourths. Roll out each piece between two sheets of parchment paper, into rectangles.
Make sure dough is about 1/8inch thick (otherwise it bakes to more of a cookie than a cracker).
Cut dough into graham cracker sized rectangles. Repeating until all dough has been used. Stack parchment paper and dough on a baking sheet and chill in freezer until firm, about 20 minutes.
Remove from freezer and bake crackers on one sheet of parchment paper in a 350 degree F oven. Bake for about 12 minutes. Remove from oven and cool on pan for an additional 10 minutes. Cool completely on wire rack. ENJOY
MAKING THIS RECIPE? Share it with me on Instagram using the hashtag #ShugarySweets so I can see what you're cooking up in the kitchen!
Looking for more PHILADELPHIA Snack Delight recipes? 
This Macadamia Fruit Pizza is delicious. No other words necessary. The White Chocolate Snack Delight is a scrumptious spread!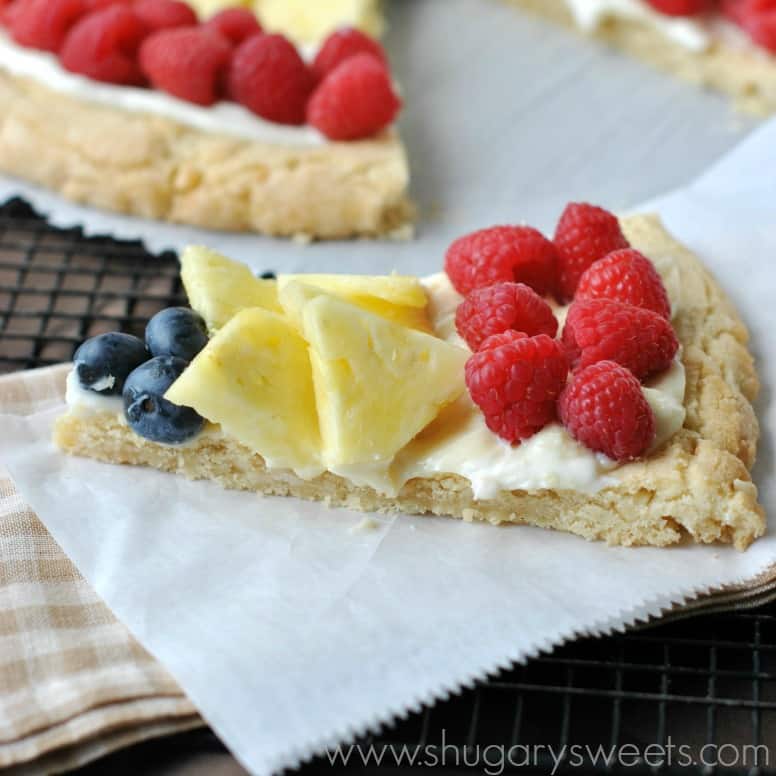 Two ingredient S'mores Cheesecake Dip is a quick and easy snack. Dessert. Breakfast. Dinner!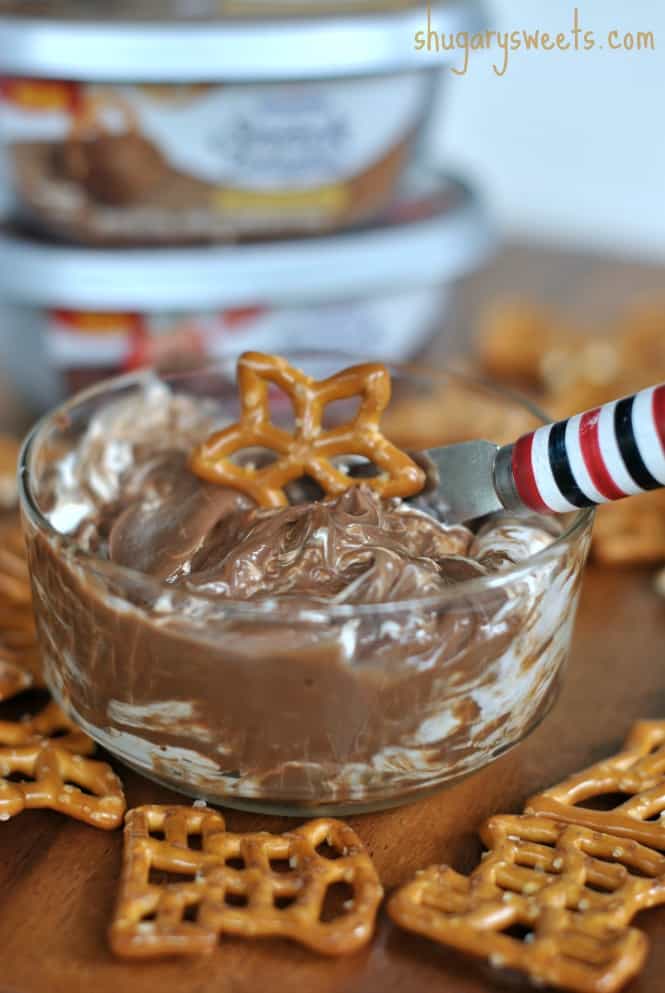 Don't miss a single recipe: connect with Shugary Sweets!
Facebook | Twitter | Google+ | Pinterest | Bloglovin' | instagram
**I have been selected by Kraft Foods to be an ambassador for PHILADELPHIA cream cheese. While I have been compensated for my time, my opinions are my own.