Homemade cinnamon graham crackers topped with PHILADELPHIA Cinnamon Snack Delights. The perfect pair!
**This post is sponsored by PHILADELPHIA Cream Cheese. I received compensation and free product, however, ALL opinions are 100% my own. **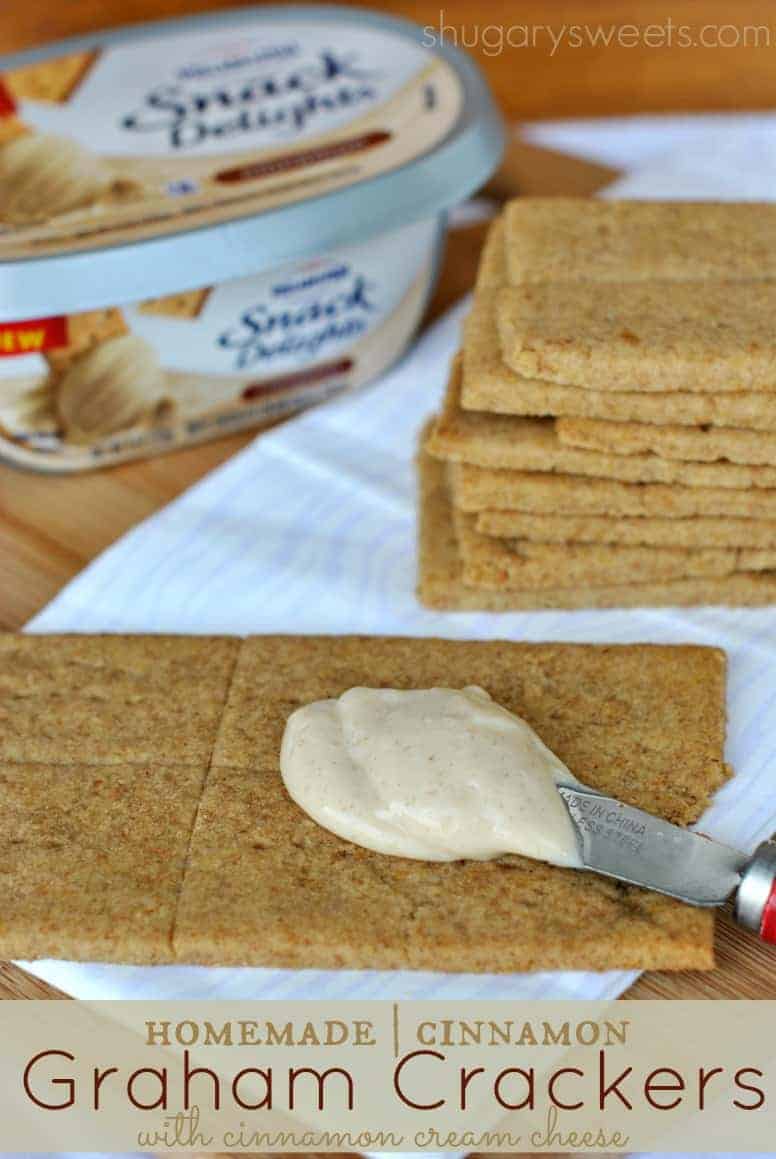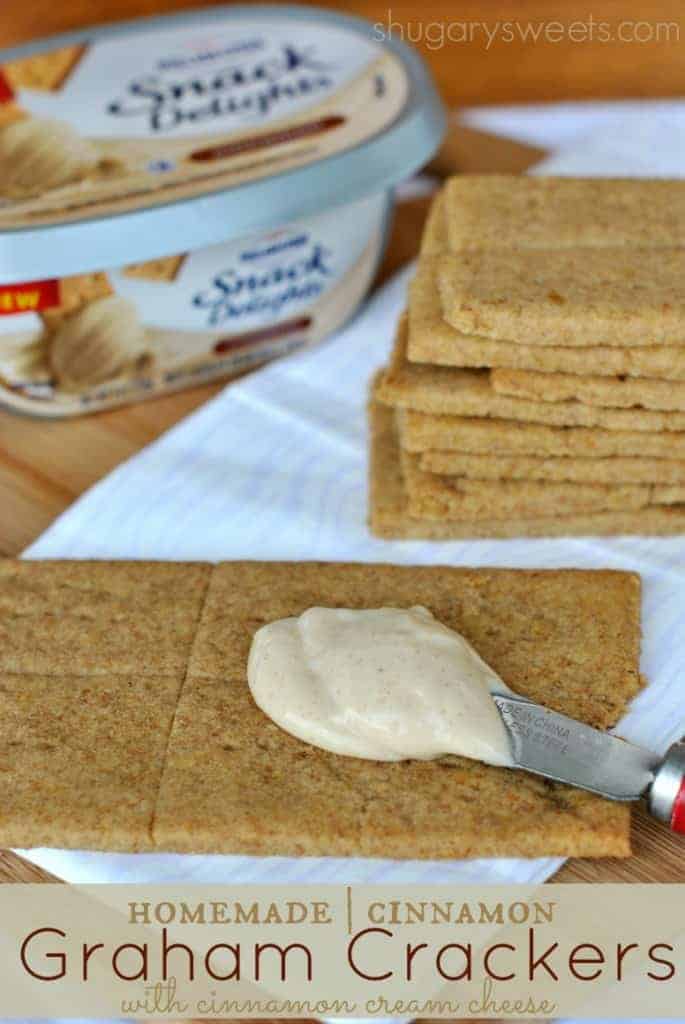 I have a list of food that I want to make. Homemade tortillas, cheese crackers, pita bread, bagels and pretzels are all on that list. I have now scratched graham crackers off my list.
Once you make and eat a homemade graham cracker, you may never want to buy store bought grahams ever again. I wish I had saved some of these crackers for s'mores, but I couldn't stop snacking on them.
Speaking of snacking, PHILADELPHIA has challenged me to enjoy 100 days of afternoon snacking delight. I tend to not think about what I nibble on in the afternoons. A cookie here. A handful of carrots there. But with this challenge, I've thought more about how I eat. And eating delicious foods is of course high on my list of to-dos.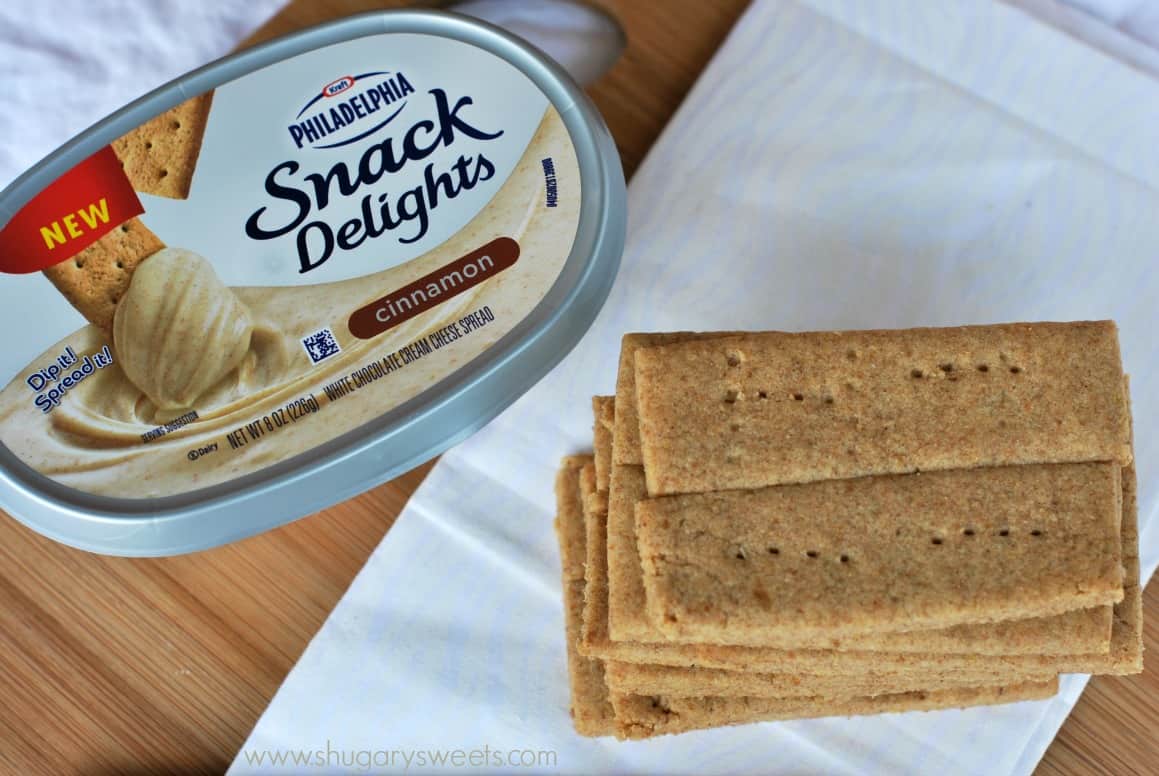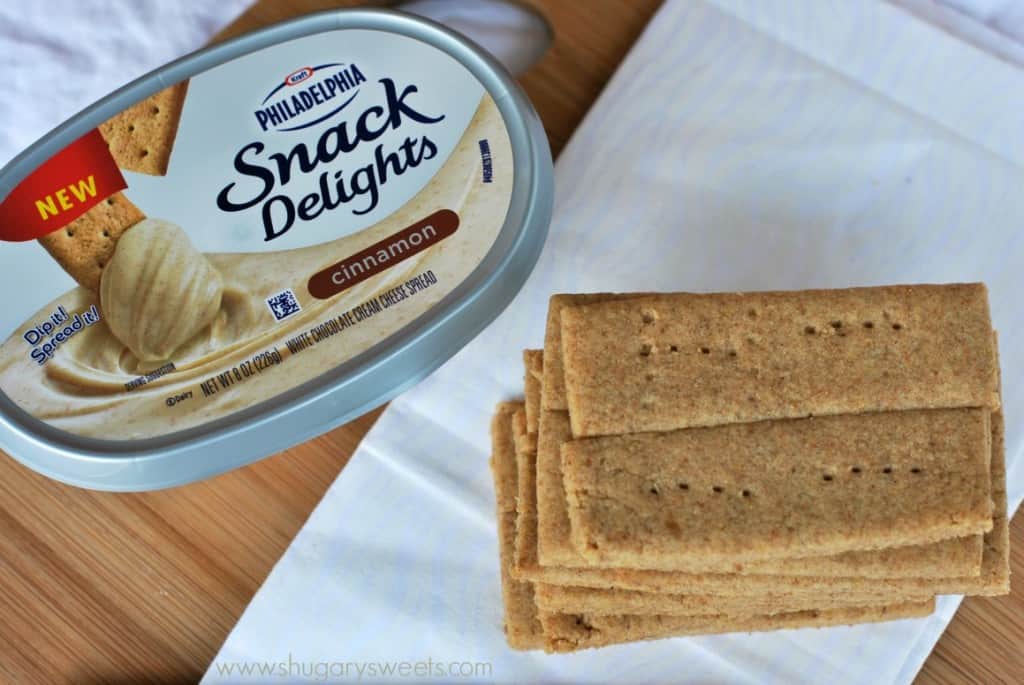 Have you tried the new PHILADELPHIA Snack Delights? I am officially in love. Especially in love with today's flavor: Cinnamon. This one may be my very favorite. Maybe. How about you all try them and let me know your favorite way to snack!?!?
In the meantime, try making some homemade Cinnamon Graham Crackers. Thanks to Martha for this delicious recipe! The only thing I did differently is I baked my grahams a bit longer. I also didn't make mine nearly as perfect and pretty. I even baked up my scraps and ate those too! Now I need to try a chocolate version of this recipe!
Connect with PHILADELPHIA for more tasty ideas!
[recipe]
Looking for more PHILADELPHIA Snack Delight recipes? 
This Macadamia Fruit Pizza is delicious. No other words necessary. The White Chocolate Snack Delight is a scrumptious spread!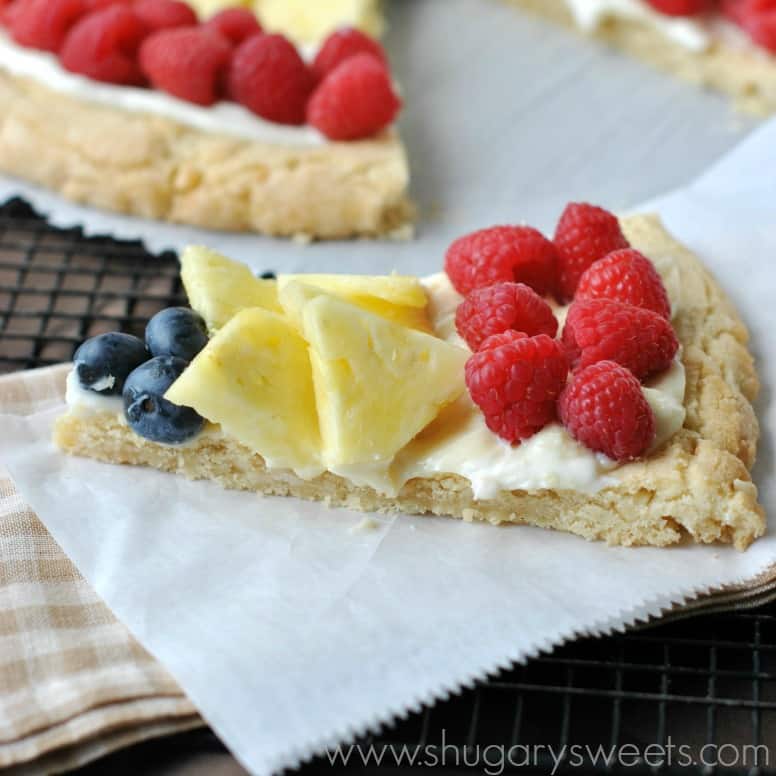 Two ingredient S'mores Cheesecake Dip is a quick and easy snack. Dessert. Breakfast. Dinner!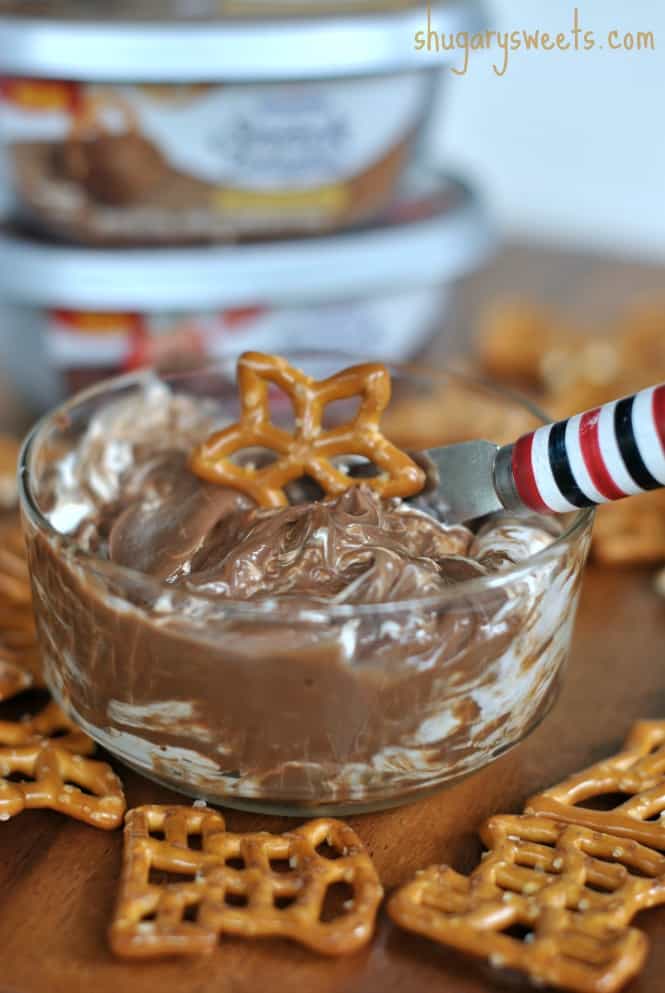 Don't miss a single recipe: connect with Shugary Sweets!
Facebook | Twitter | Google+ | Pinterest | Bloglovin' | instagram
**I have been selected by Kraft Foods to be an ambassador for PHILADELPHIA cream cheese. While I have been compensated for my time, my opinions are my own.